The change of season is exciting for some and depressing for some as well. Today I am sharing Fall activities for the whole family that you can also turn into a fun fame. I have made this Free Printable Fall Bucket List in two different designs. You can share the printables with your friends and loved ones who can check the activities as they go and then compare the results at the end of the season or after a specific time. You can also take a printout of this game for yourself and check the activities after finishing each as a solo player.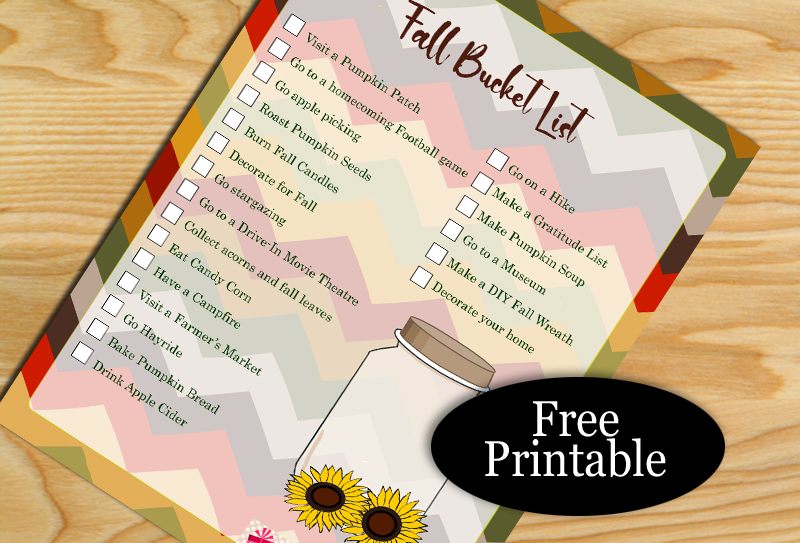 How to Play
To enjoy the fall season, print out the bucket list cards and share them with your friends and family. You can set a time limit for completing the activities, such as finishing them by the end of the season, within 45 days, or any other appropriate time frame. As players complete each activity, they should check it off on their game sheet. At the end of the designated time limit, the person who has completed the most tasks wins.
Free Printable Fall Bucket List Game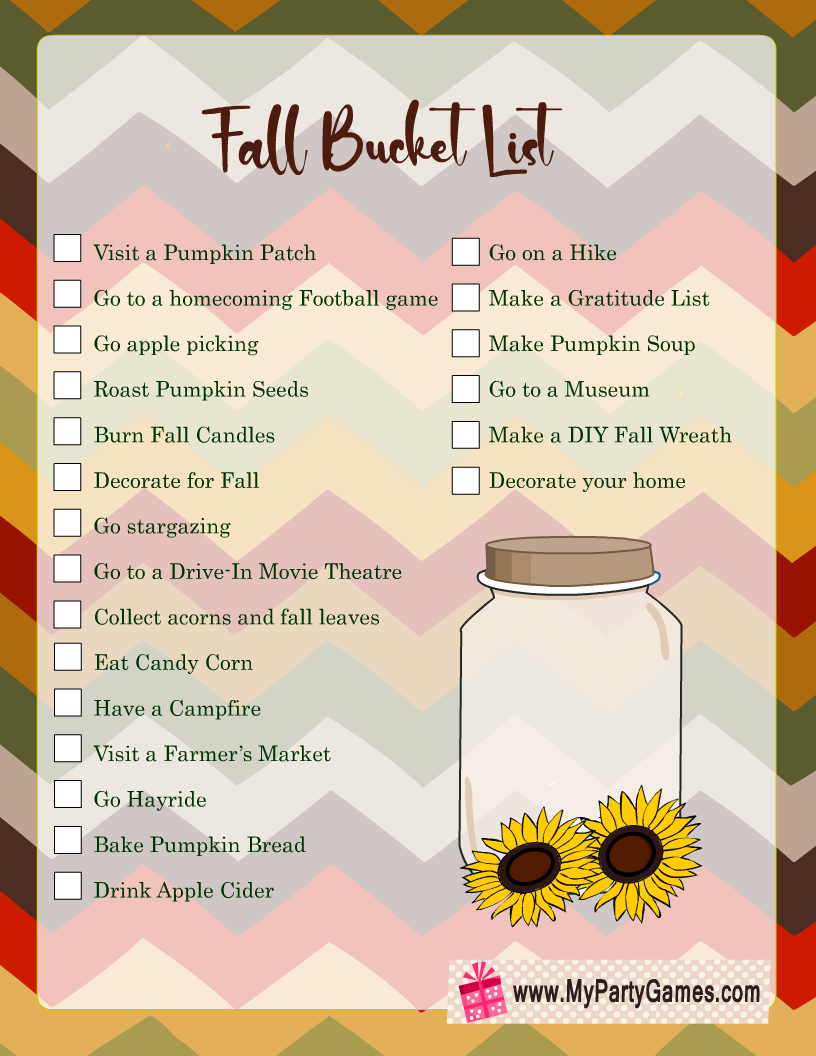 Get ready for the fall season with this adorable printable sheet for a fun bucket list game. The game card features a chevron background in warm fall colors, with a cute jar and sunflowers illustration on the front. Simply click or tap on the thumbnail to access the larger printable sheet.
Free Printable Fall Bucket List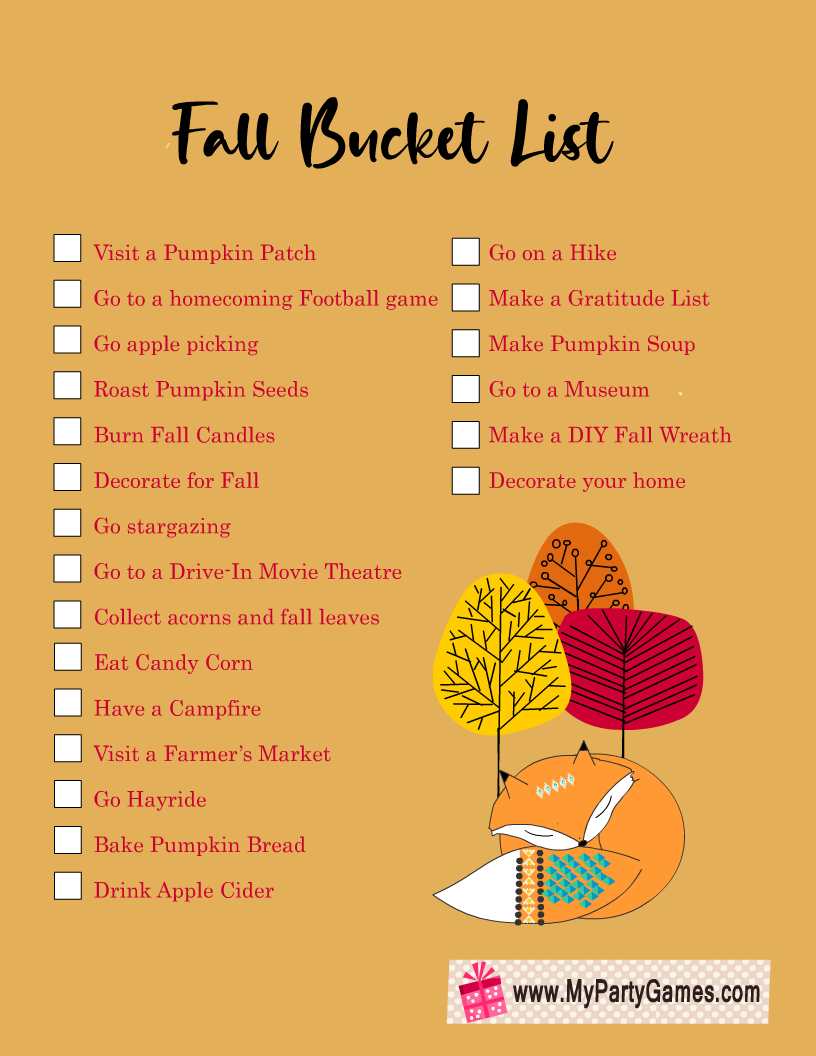 This is the second design for this fun fall bucket list game. This game card has an orange background and an adorable fox is sitting in front of the fall trees, making this game card just perfect for the fall season.