Autumn or fall – whatever you call it, it's a beautiful time of the year. To celebrate this season, I have created a free printable Autumn trivia quiz with its answer key. You can choose from two different designs to print the quiz that suits your preference. At the end of the quiz, you will find an answer key to check your answers. Enjoy the quiz and have fun!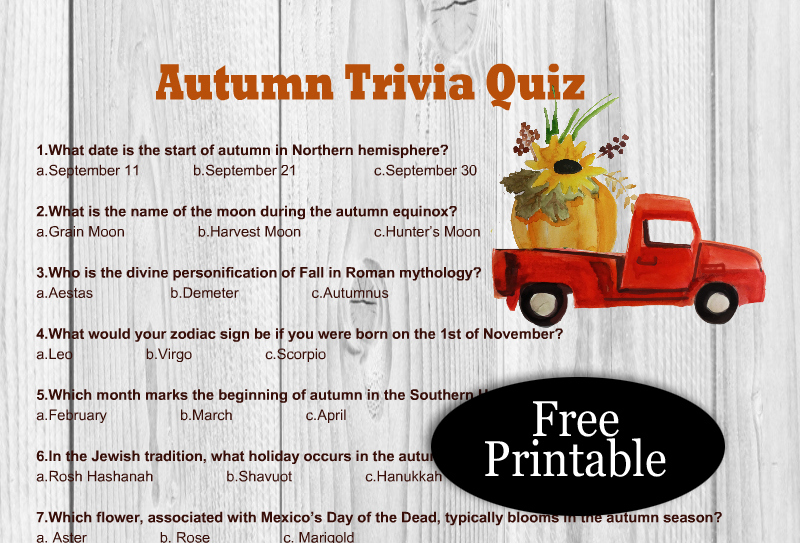 How to Play
First, print out the game cards and distribute them among the players. Each card has a set of multiple-choice questions. Ask the players to go through the questions and choose the correct answer from the options provided. Once all players have completed the quiz, collect the answer sheets and check the responses. The player who has the most correct answers is declared the winner.
Free Printable Autumn Trivia Quiz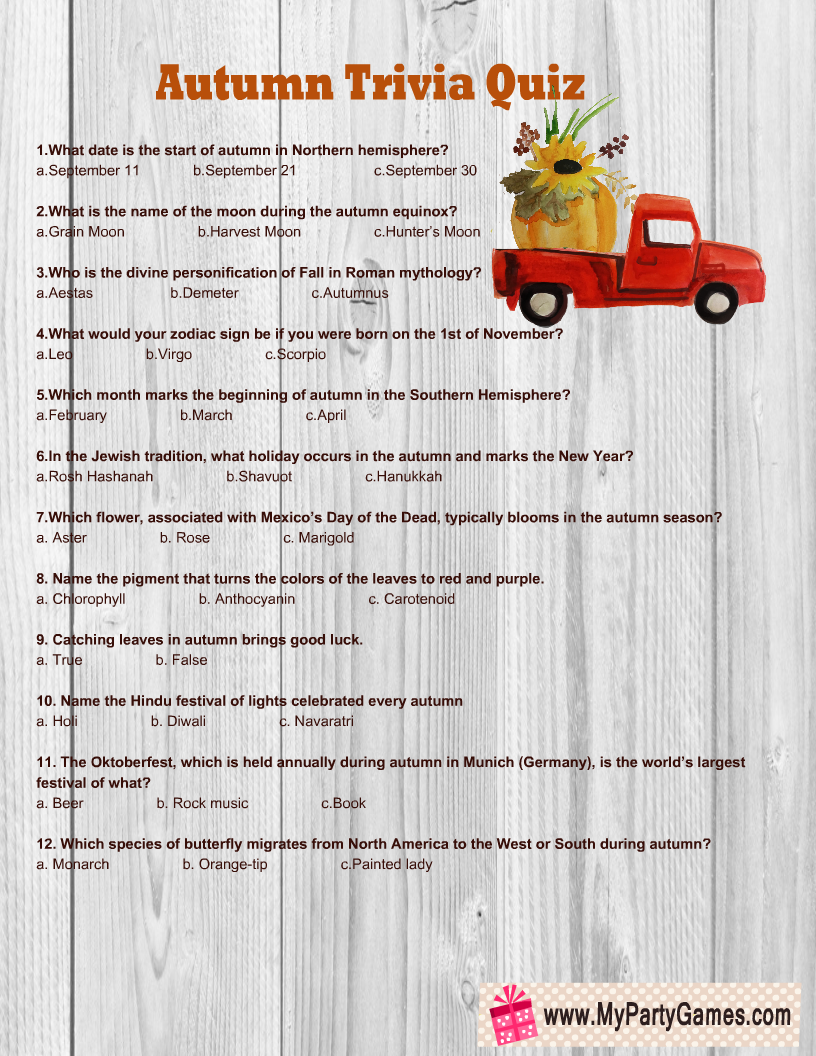 This is the first printable game sheet for this Autumn trivia quiz. There are 12 different multiple-choice trivia questions given on this game card. This game card is made in a farmhouse style. You need to click or tap on this thumbnail to save the larger printable image.
Autumn Trivia Quiz Printable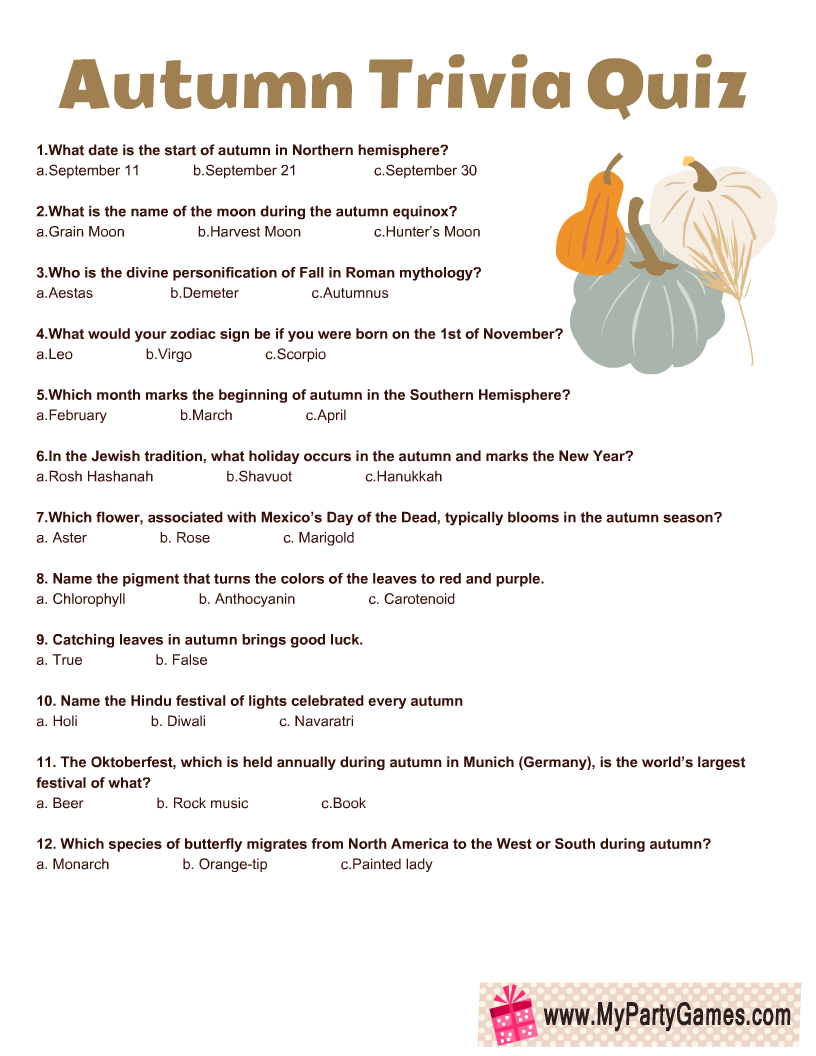 This is the second printable sheet for this Autumn trivia quiz. This game card has a white background and it is decorated with some cute images of pumpkins. If you like this design better, print the game in this design.
Printable Autumn Trivia Quiz Answer Key
This is the answer key for an Autumn Trivia quiz. Correct answers are highlighted in red. Print one copy for reference.