Today I am sharing 3 different printables of a fun Free Printable Fall Scavenger Hunt Game. Scavenger hunt games are a fun and engaging way to keep kids entertained and active, and they offer a great alternative to screen time. These games are perfect for outdoor picnics or camping trips and can be played by kids in teams or as solo players.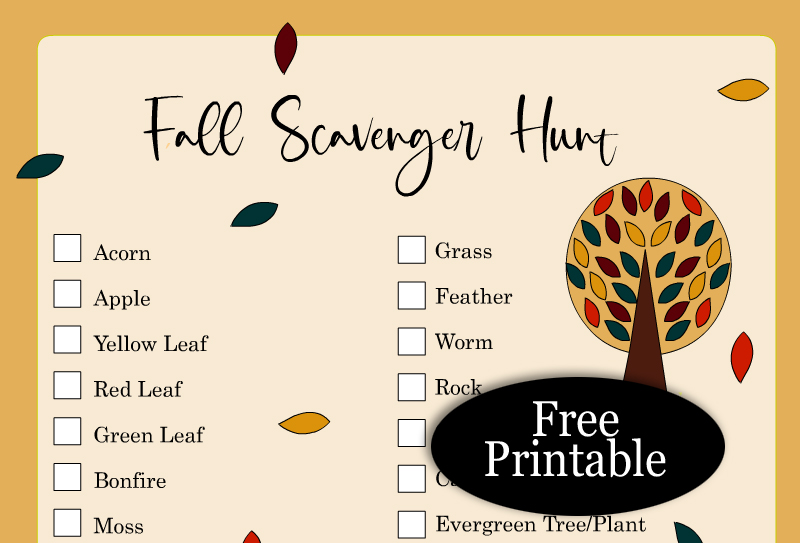 How to Play
To start the game, print out the game cards and distribute one card to each child. Next, instruct the children to search for each item listed on their game sheet. Encourage them to look for the objects both inside and outside of their home. If you are playing this game on a picnic or camping trip then that is better. Once they have located an object, they should cross it off their game sheet. The first child to find all the objects wins the game.
Free Printable Fall Scavenger Hunt Game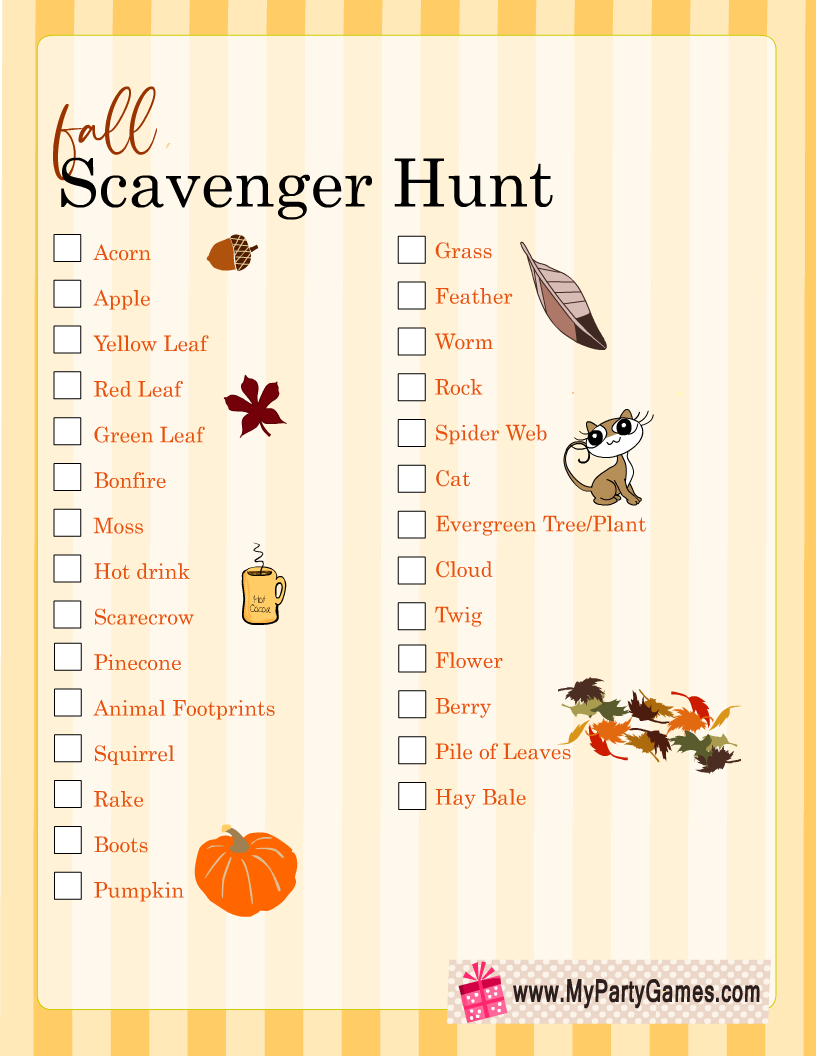 Get ready for the fall scavenger hunt game with the first printable game sheet! The game card has a striped background and lists all the items you need to find. Simply click or tap on the thumbnail to get the larger printable sheet. Happy hunting!
Fall Scavenger Hunt Game Printable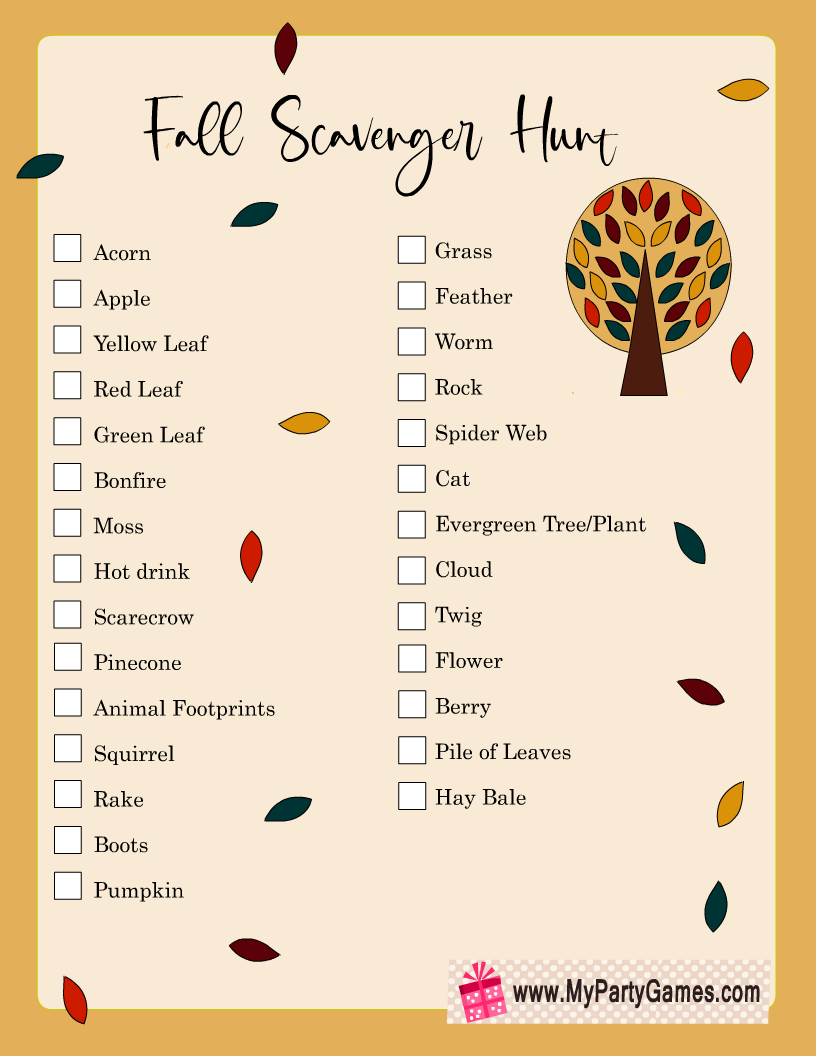 This is the second design for this fun fall game. All the items that the kids have to find are the same as they are in the game sheet shared above but the design of this game card is different.
Fall Scavenger Hunt Game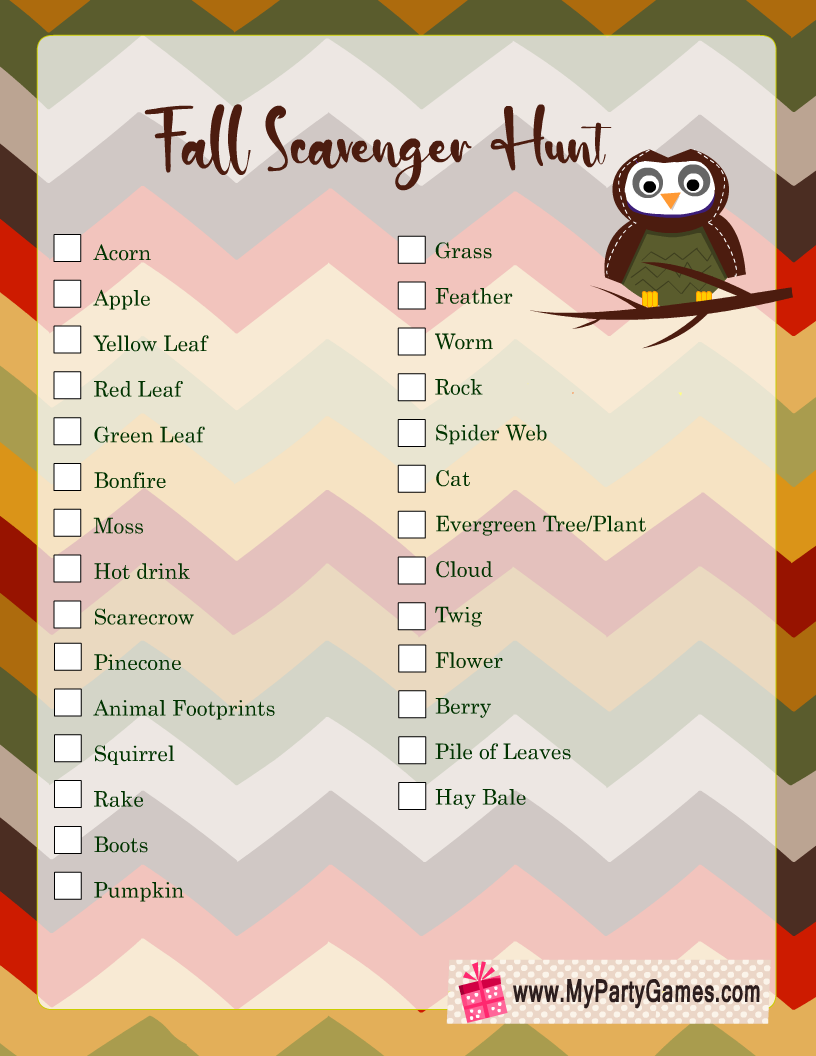 This is the last design that I have created for this fun fall game. This fame card has a chevron background and a cute owl is sitting on a branch. Feel free to print the game in this design if you like it better.