Today I have made Free Printable Fall Mazes with Solutions for kids. Two of these mazes have advanced difficulty levels whereas the last one is medium. These mazes are not meant for very young kids. These mazes will help your kids with cognitive skills and improve motor skills. You can also use these mazes as a party game for kids and print several copies for your fall-themed party or birthday. The kid who solves the maze first can get a prize. You can print any maze that you like. All these mazes are fun to play.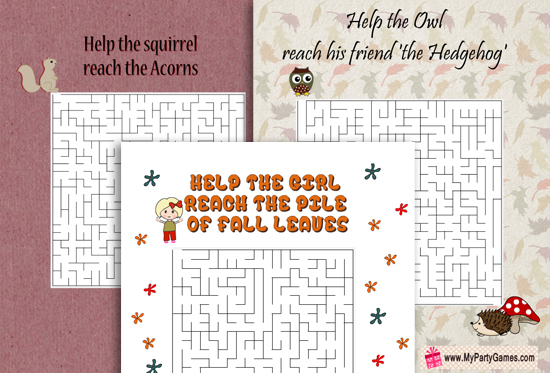 How to Play
Print any fall-themed maze that you like and share it with your kids. Ask the kids to solve the puzzle and the kid who solves it first will be the winner.
Help the Squirrel reach the Acorns, Free Printable Fall Maze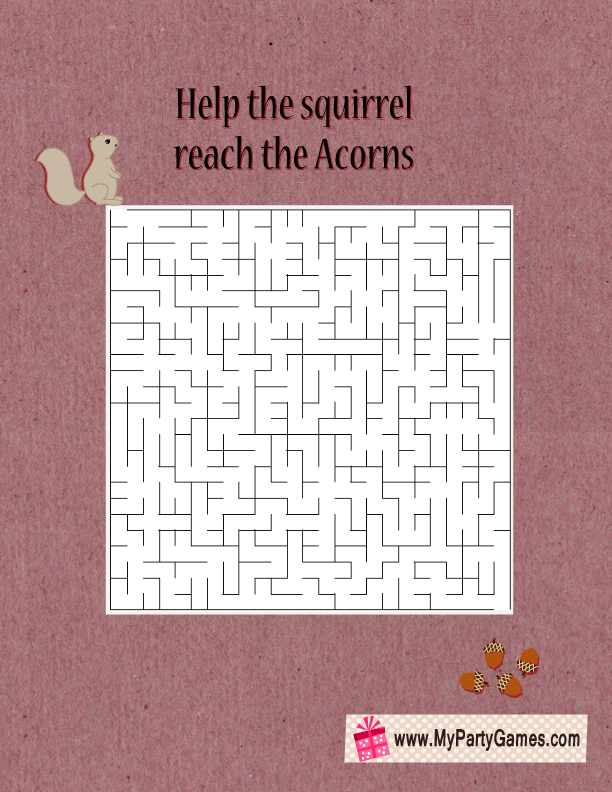 This is the first Fall-themed maze that I have made for kids. The squirrel has to reach the acorns and ask the kids if they can help it. Click here to download the solution to this maze.
Free Printable Fall Maze for Kids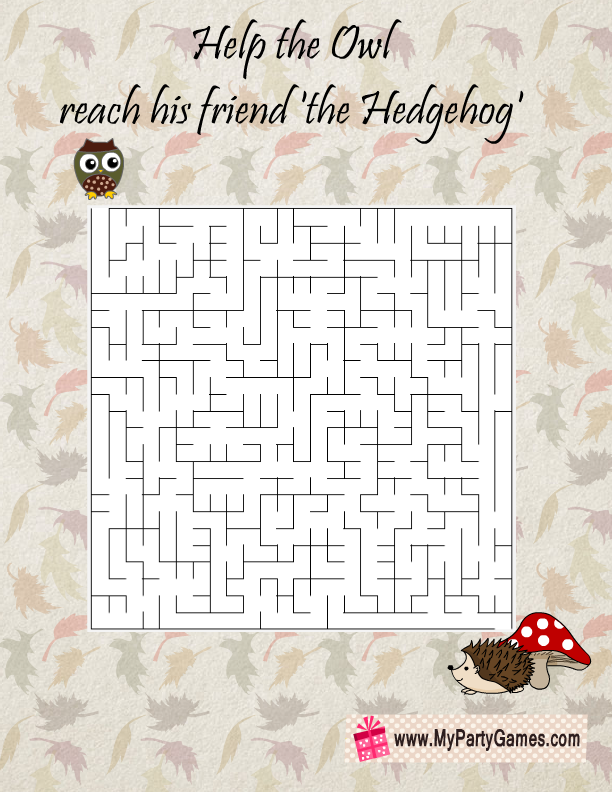 This is the second adorable, free printable fall maze for kids. The kids will have to help the owl to meet his friend the hedgehog. Click here to download the solution to this maze.
Cute Free Printable Fall Maze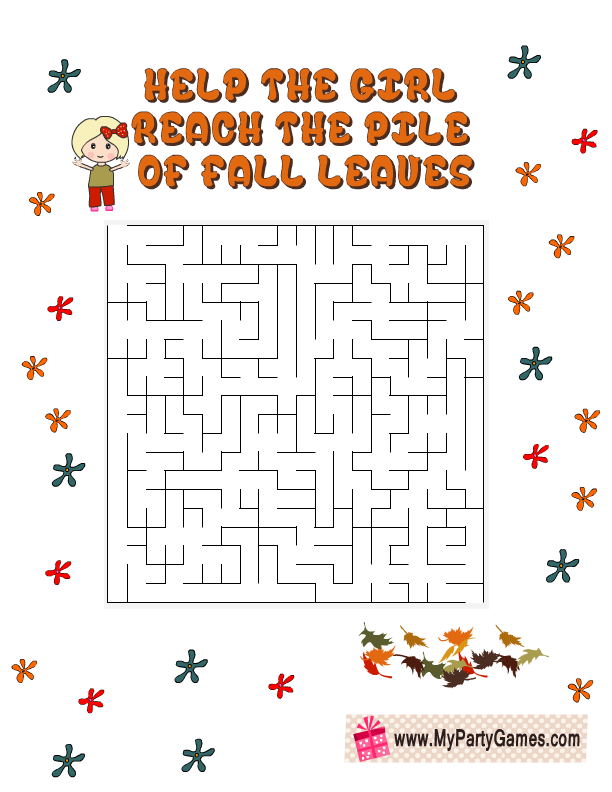 This is the last and very cute fall maze that I have prepared. Click on the thumbnail that I have shared above and save the bigger printable image. Click here to download the solution to this maze.
I have also collected printable maze links of various difficulty levels. Those sites are not made by or affiliated with mypartygames.com. I have just collected the links to the best mazes so you'll find those easily. All the links will open up in new tabs.
On this site, you'll get a collection of fall mazes of various difficulty levels. However, the solutions are not provided with the puzzles.
Download fun and easy mazes in the shapes of a pumpkin, tractor, and many more cute items. The solutions keys are also provided on the site.
This fun website has shared 6 easy fall-themed mazes on one A4 size sheet. These mazes are fun easy and suitable for younger kids.
This website has cute mazes for preschool kids and kids can learn to count and color with these sheets as well.
So this is the maze collection that we are offering. Please do not forget to leave a comment and pin the images on Pinterest.