Today I am sharing 4 Free Printable Fall Crossword Puzzles. One puzzle is made by me and I am also sharing the answer key to that puzzle I have collected the links to 3 other puzzles from across the web.
A crossword puzzle is a fun word activity and it is a great way to stay entertained even when you are alone. You can play this fun Fall crossword puzzle game at your fall-themed party, at your school, office, and at family game night. These puzzles help spending some gadget-free time and all these printables are easy to download and you can print these by using a printer at your home.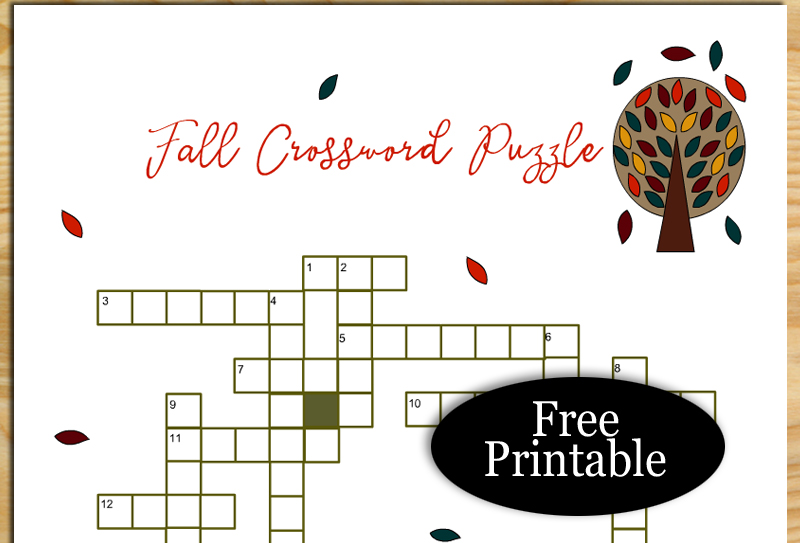 How to Play
Print and distribute the crossword puzzle sheets among the players. Ask the players to fill in the boxes with the help of the clues that are given on the game sheet. The person who solves the puzzle correctly wins. You can also read detailed instructions for playing a crossword puzzle game at Wikihow.
Free Printable Fall Crossword Puzzle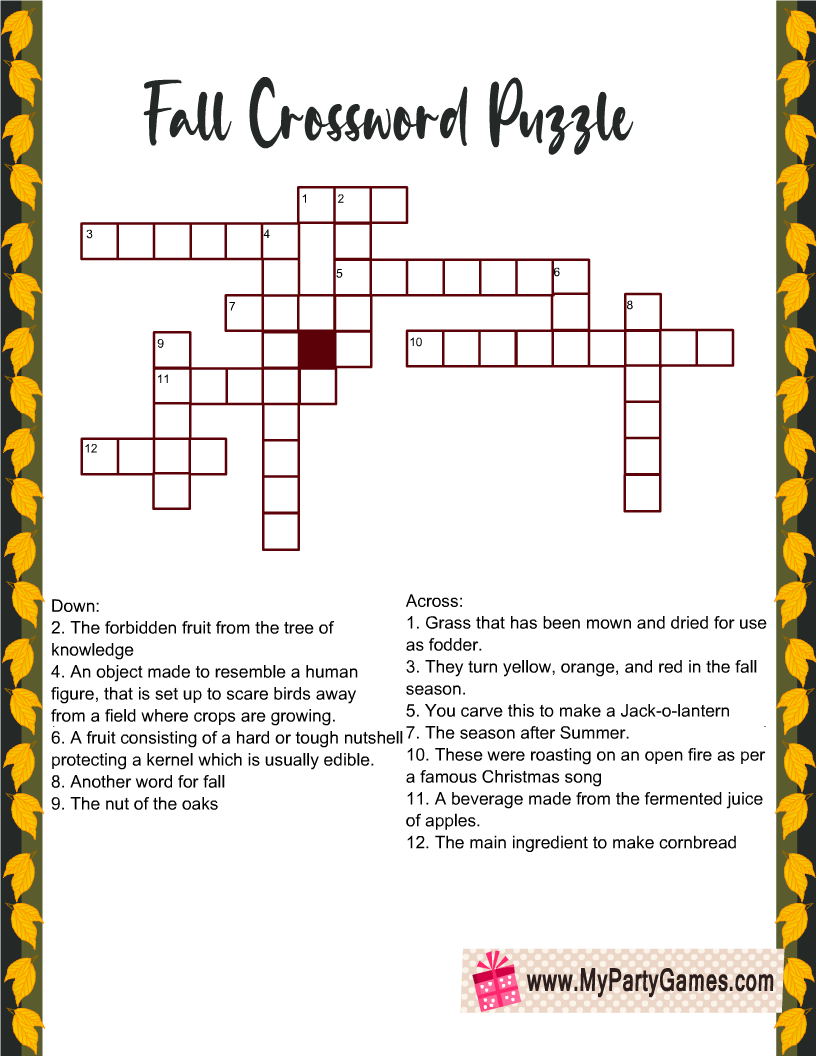 Here is the first Free printable Fall crossword puzzle sheet. This game card has a border made of fall leaves. There are 12 different clues and the players will have to guess all the 12 words correctly in order to solve the puzzle.
Just click or tap on this thumbnail image, as per your device and save the bigger printable sheet.
Fall Crossword Puzzle Free Printable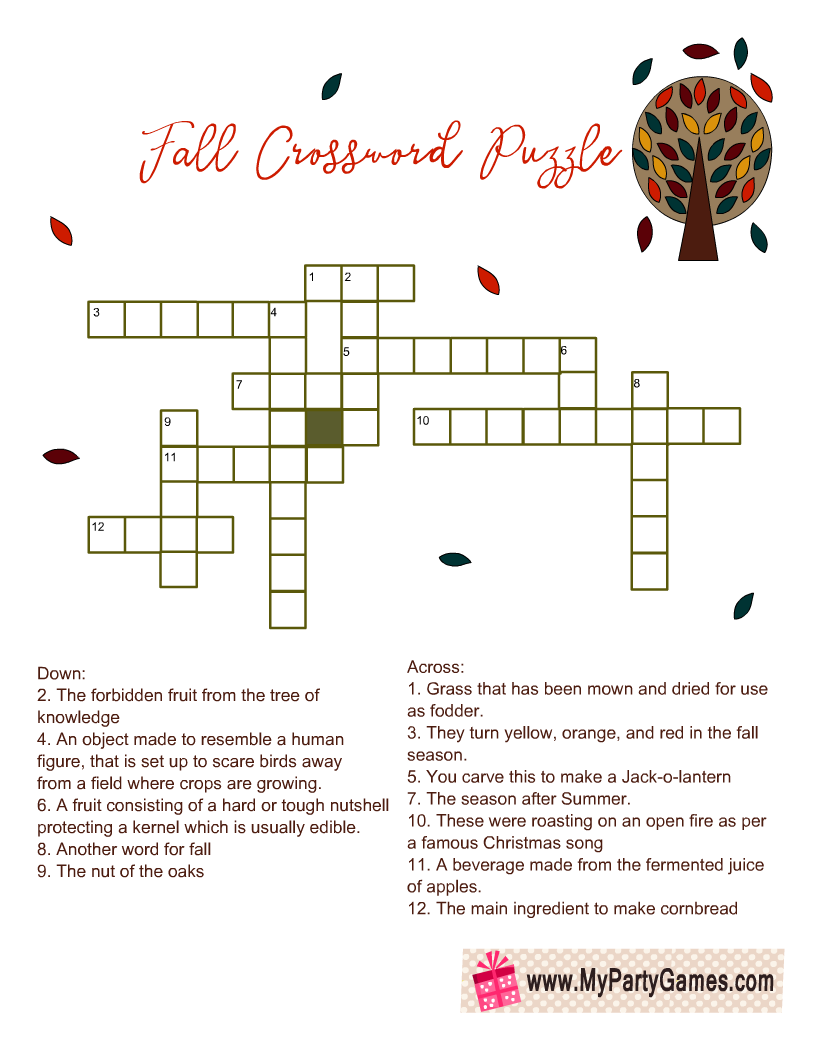 Here is the second printable sheet for this Fall crossword puzzle. The clues and the puzzle are the same but the design of this worksheet is different.
Free Printable Fall Crossword Puzzle Answer Key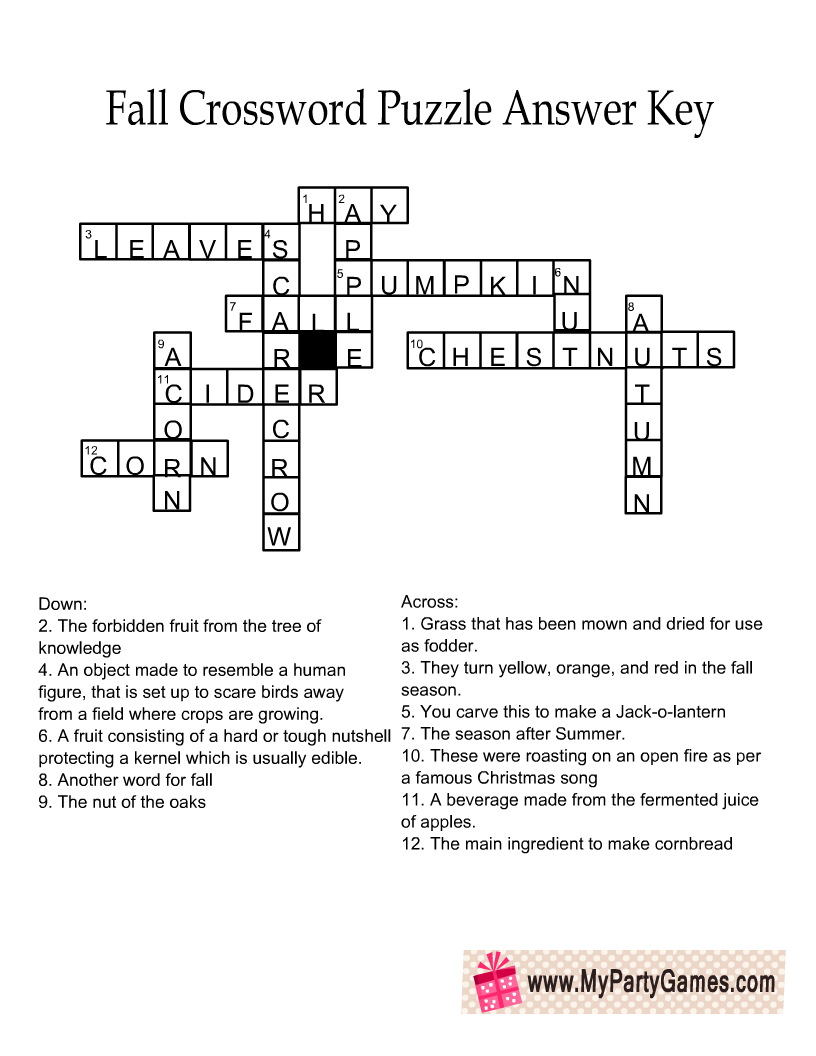 Here is the answer key to this Fall crossword puzzle game that I have made. You need to print just one copy of this answer key so you can take reference.
Now here are the links to some puzzles that are interesting