Today I have created a Free Printable Rosh Hashanah Trivia Quiz with its Answer Key. Rosh Hashanah is the Jewish New Year and it is celebrated all around the world. I have gathered 15 multiple choice trivia questions that are made around Rosh Hashanah and Yom Kippur.
You can play this trivia quiz at your family game night, in your classrooms, and at your religious school gatherings. I have made the quiz sheets in two different designs and you can print this game in the design of your choice by using a printer at your home.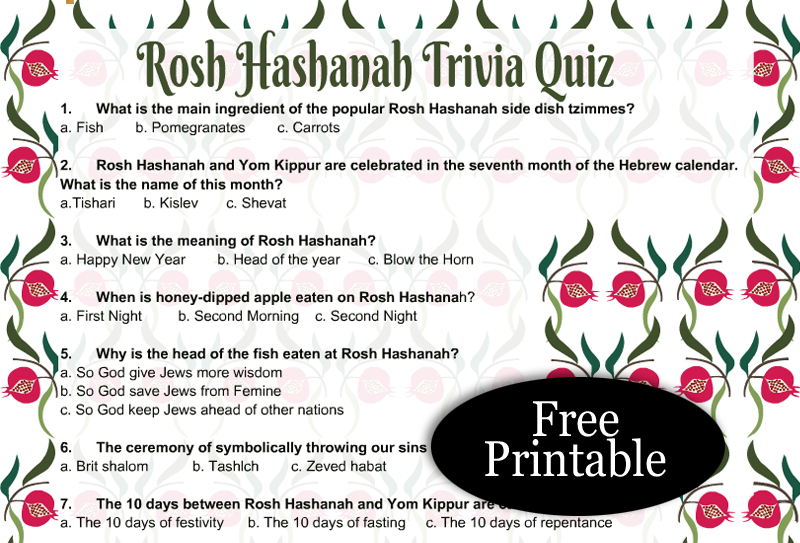 How to Play
Print and distribute the trivia quiz sheets among the players. Ask the players to choose the right answer from the choices that are given under each question. The person with the most correct answers wins.
Free Printable Rosh Hashanah Trivia Quiz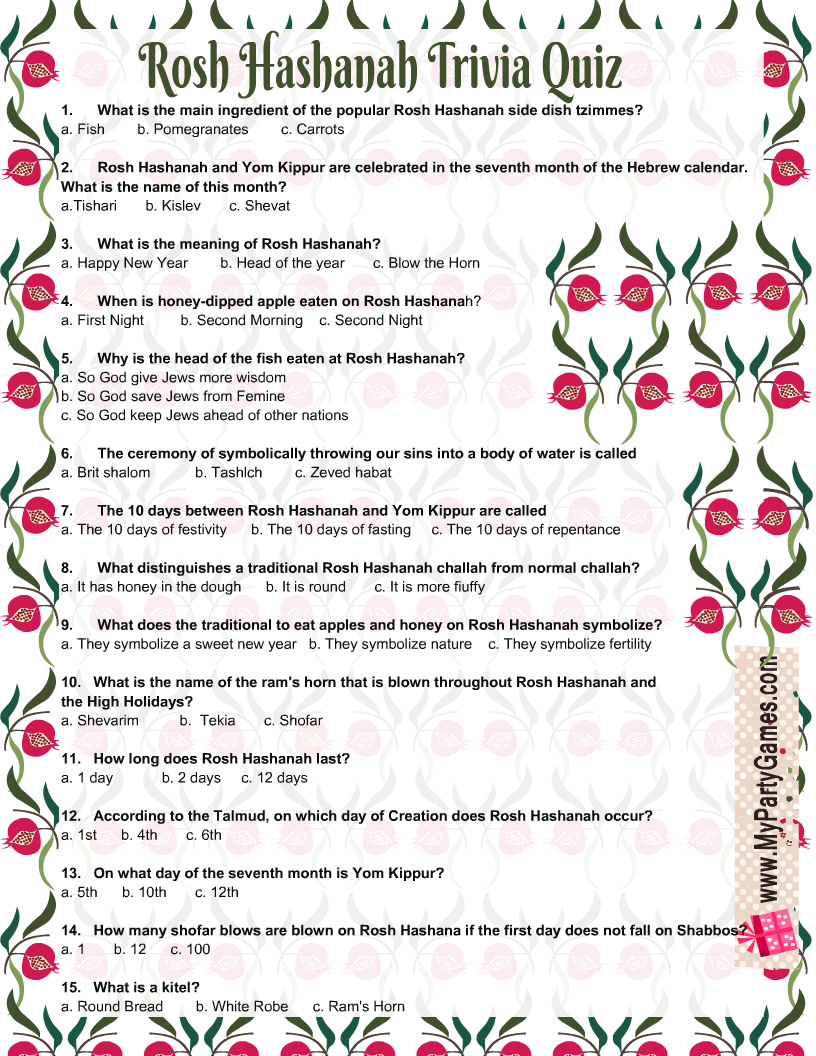 Here is the first printable game sheet for this Rosh Hashanah Trivia quiz. This sheet is decorated with a pomegranates pattern. Just click or tap on this thumbnail image as per your device and save the bigger printable sheet.
Rosh Hashanah Trivia Quiz Printable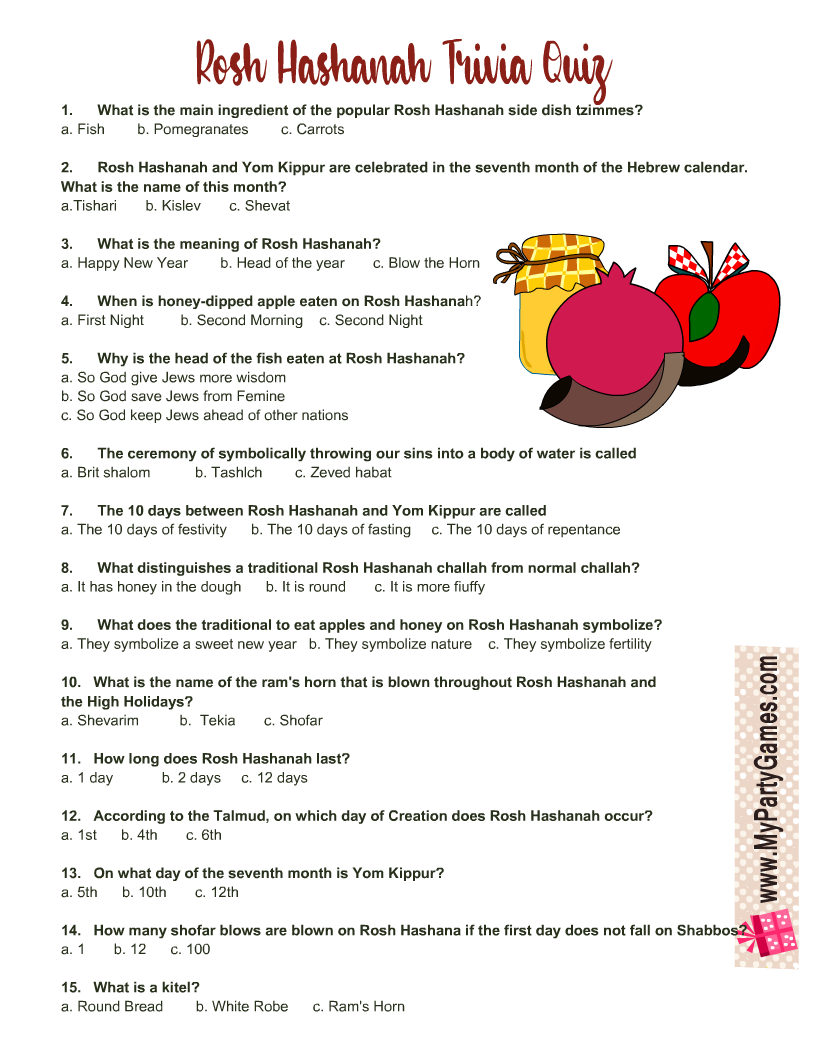 Here is the second printable sheet for this trivia quiz. This cute game card is decorated with honey, apple pomegranate, and a shofar image.
Rosh Hashanah Trivia Quiz Answer Key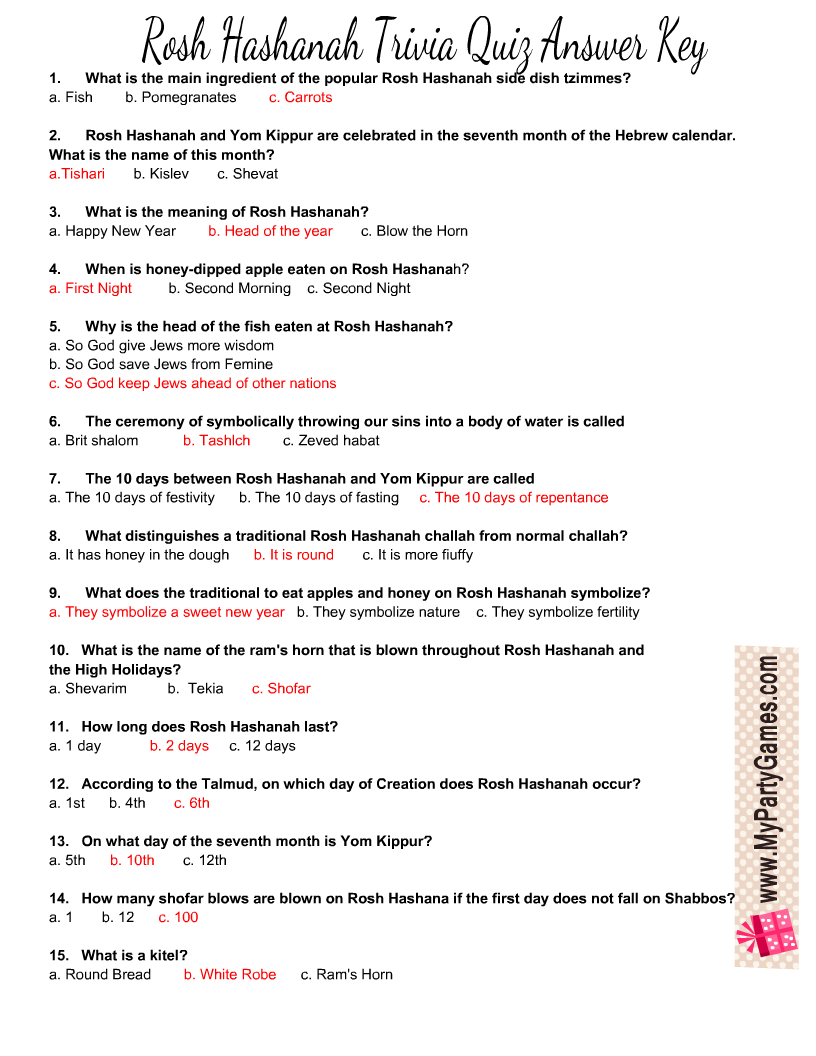 Here is the answer key to this trivia quiz. All the correct choices are highlighted in red color. You need to print only one copy of this answer key. You can also keep it on your cellphone so you can check the answers that are given by the players.
Please do not forget to leave a comment if you like these games. Also, pin the thumbnails on Pinterest and share the links to this post on social media platforms.