Bingo is a very popular game and it is fun to play at just any party or event. Today I am sharing 10 Free Printable Hanukkah Bingo Cards and a callers checklist. You can easily print these Bingo cards by using a color printer at your home. You can also get these printed from a print shop.
These fun Bingo cards have images of hanukkiah, oil bottles, dreidel, star, and many more Jewish and Hanukkah-related things and objects. You can print this game and give it to your Jewish co-worker as a gift as well. This game is a fun way to celebrate the festivities of Hanukkah. The whole family can play this game and you can also play this game with your Hanukkah party guests.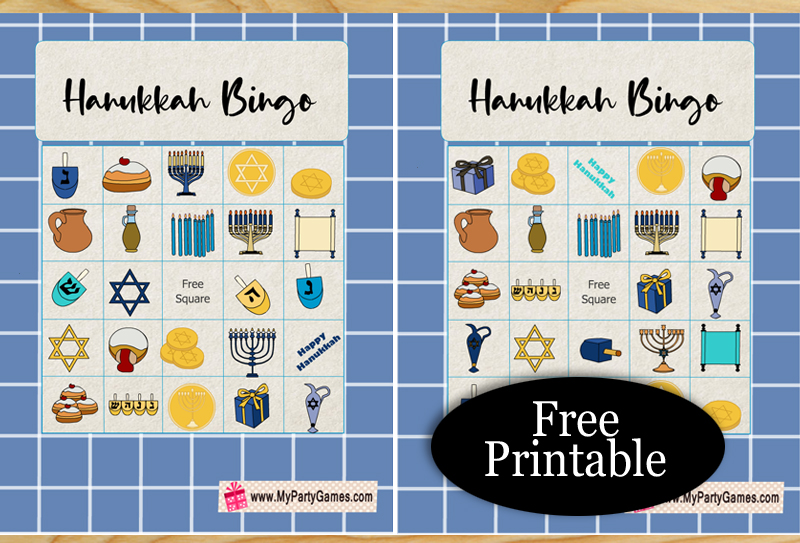 How to Play
Distribute the cards among the players with a pen or pencil. Cut the cards out of the caller's checklist and put those in a bowl or jar. Draw the cards one by one and show those to the players. The players should cross the image on their bingo card when that is drawn from the bowl. The person who completes a row horizontally, vertically, or diagonally should yell 'bingo' or 'Happy Hanukkah'. The person who completes a row and yells bingo first wins.
Free Printable Hanukkah Bingo Cards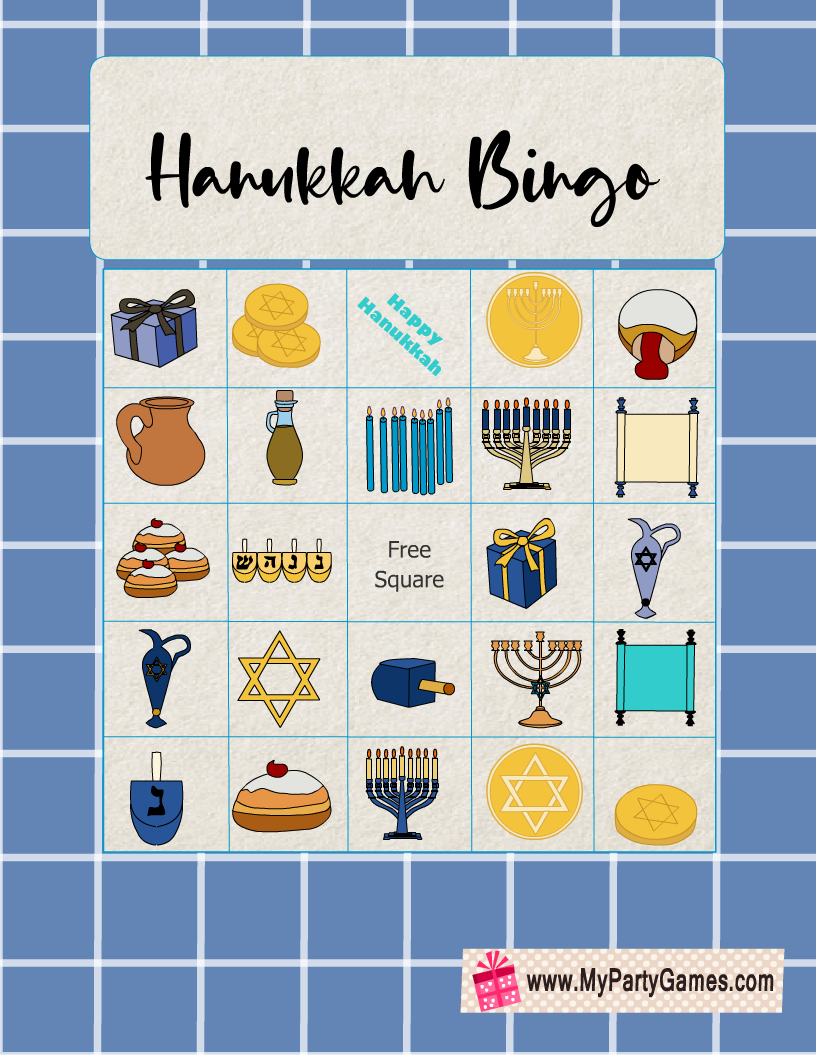 I have made 10 unique bingo cards for this Hanukkah Bingo game and I have enclosed the cards in a safe to download .zip file. Simply click or tap on the bingo card thumbnail as per your device and the .zip file will be downloaded. You can extract and print the bingo cards as per the number of players. If more than 10 players have to play then print duplicates of some of the cards.
Free Printable Hanukkah Bingo Caller's Checklist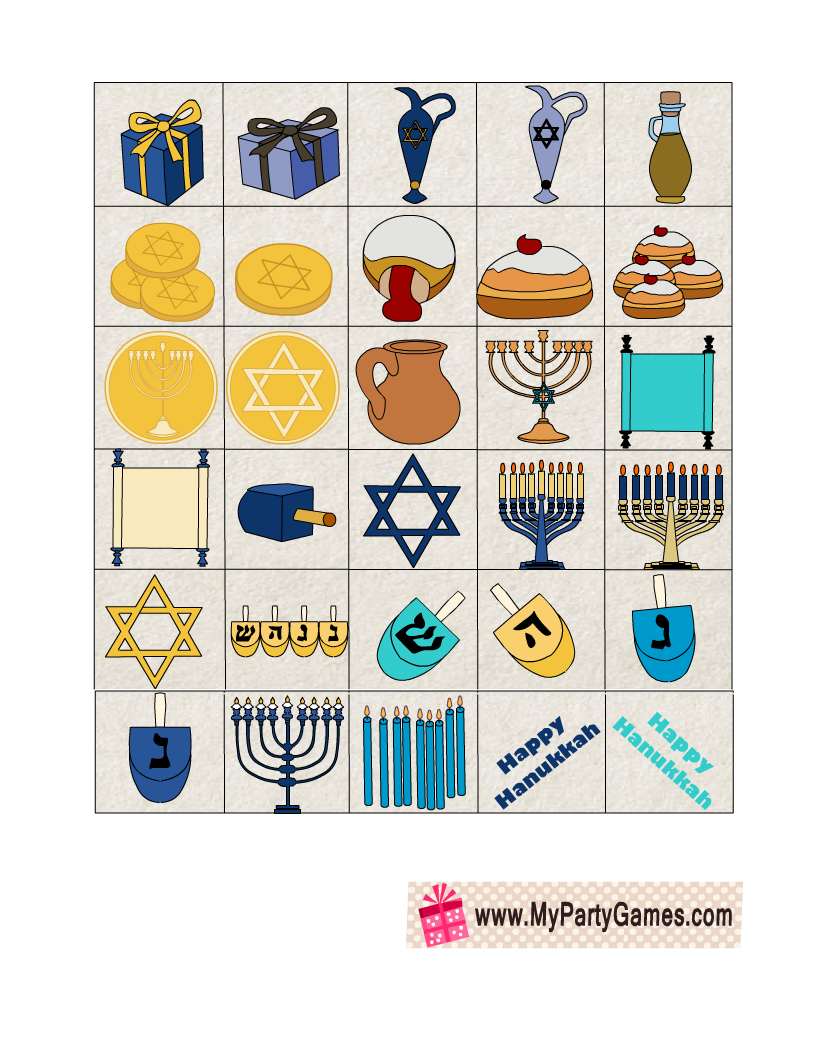 I have enclosed a caller's checklist in the .zip file as well but I am also sharing its image here so you will have an idea.