Today I have made two cute printables for the Passover word scramble puzzle and I am also sharing its answer key at the end of this page. Passover is a major Jewish holiday. I have made a word scramble or word jumble puzzle by using 15 words that have some significance to passover. You can download this puzzle in the design of your choice.
This puzzle game is perfect for Passover family game nights and also for religious school gatherings.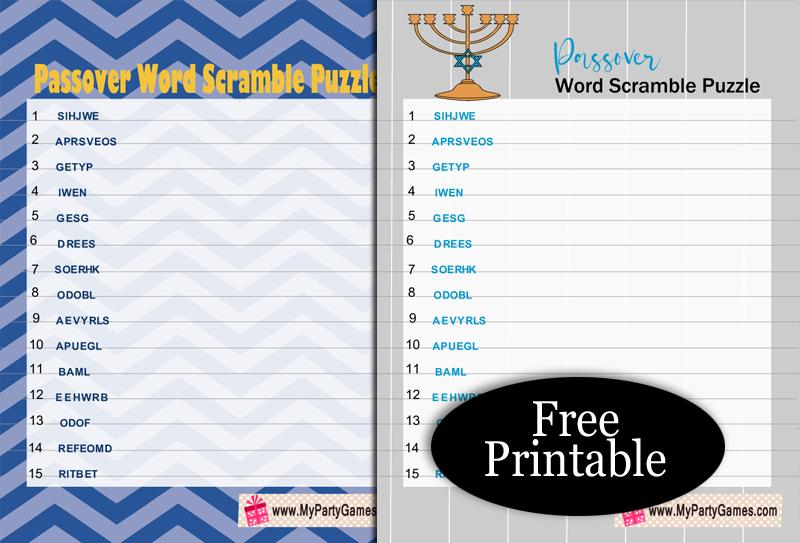 How to Play
Print the word scramble puzzle sheet in the design of your choice and distribute the printed sheets among the guests. Ask the players to unscramble all the words. You can also assign a time limit for this task. The person who unscrambles all the words correctly first wins.
Free Printable Passover Word Scramble Puzzle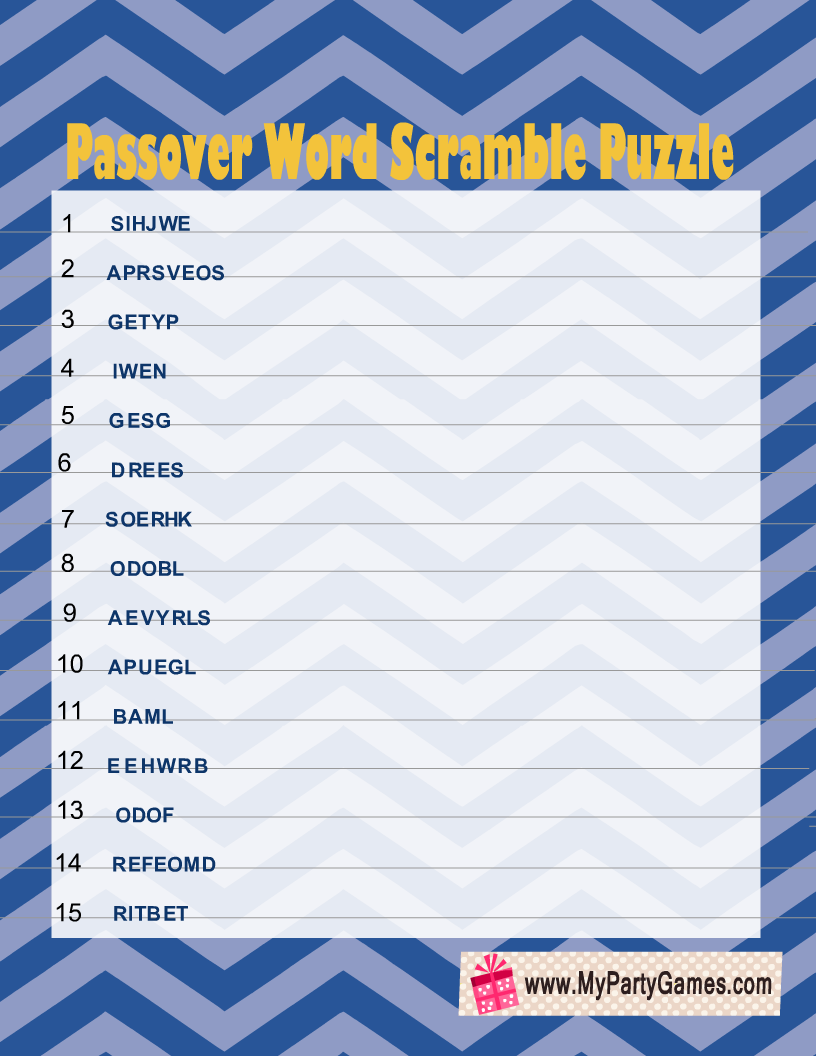 Here is the first printable sheet for this Passover word scramble puzzle. This game card has a chevron pattern in the background. Just click or tap on the thumbnail image as per your device and save the bigger printable sheet.
Passover Word Scramble Puzzle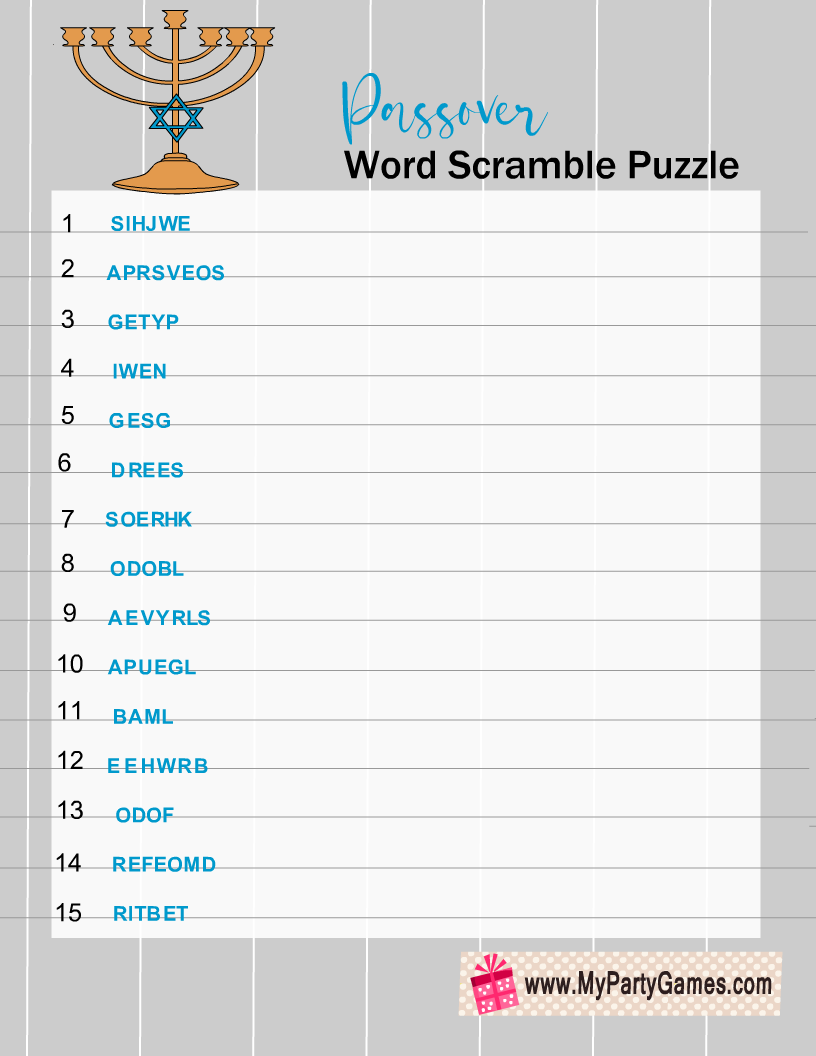 This is the second printable for this puzzle game. This game card is decorated with an image of a menorah.
Passover Word Scramble Puzzle Answer Key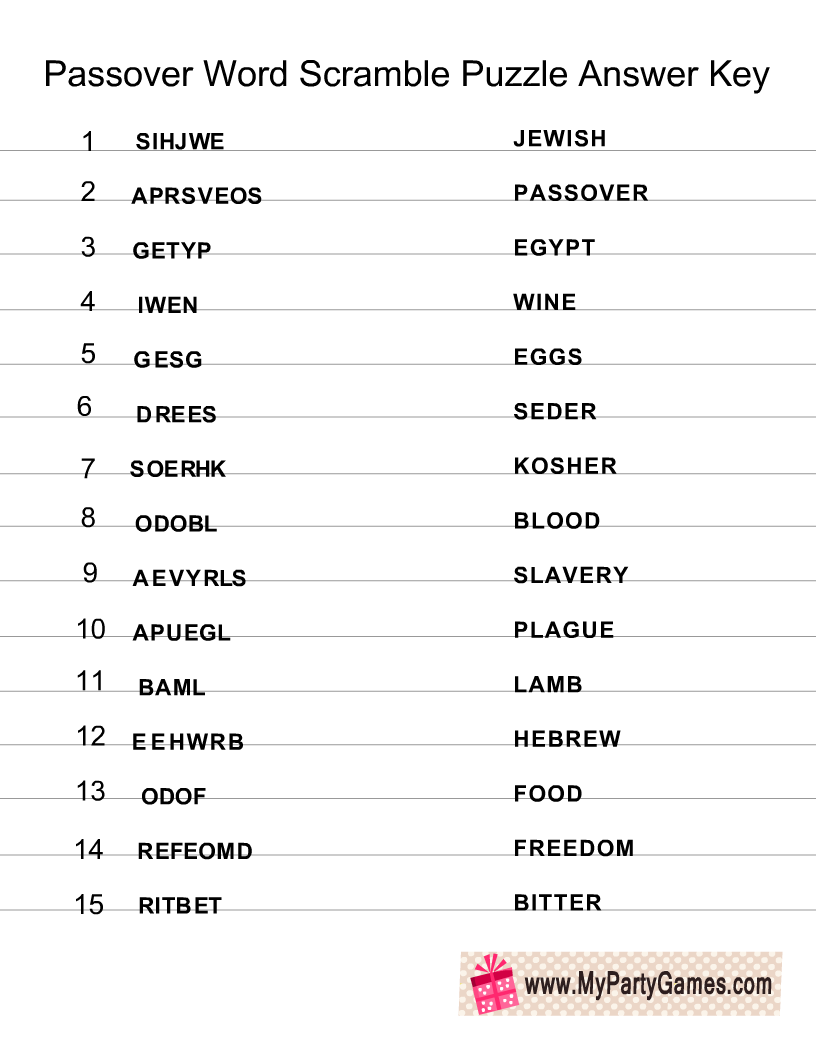 Here is the answer key to this word scramble puzzle. You will only need just one printout of this key. You can also save a copy of this answer key to your phone or tablet.