I have a special treat for you today – a free printable Jeopardy-inspired Thanksgiving game! With a printable game board and question-answer sheets included, this game is perfect for large groups and can be enjoyed with the whole family on Thanksgiving. To play, simply assign one person to be the host and ask all the questions, while the rest of the group participates in this exciting trivia game.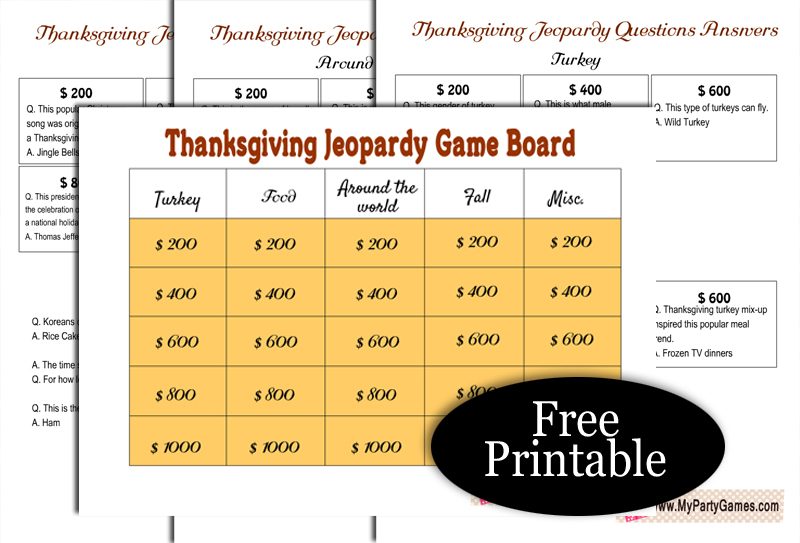 How to Play
To play Thanksgiving Jeopardy, start by dividing players into three teams and giving each team a bell. The first team chooses a category and dollar amount, and the host reads the corresponding question. Any team can ring the bell to answer, and the first player to do so gets a chance to respond. A correct answer earns the dollar value and the right to choose the next clue. An incorrect response or failure to ring in deducts the dollar value and gives other teams a chance to answer. After the first round, play the final Thanksgiving Jeopardy. Each team writes down a wager amount, which can range from zero to their total score. The host asks a final Jeopardy question, and teams have 30 seconds to write a response in question form. Correct answers earn the wager amount, while incorrect answers deduct it from the final score. The team with the highest score at the end of the game wins.
Free Printable Jeopardy-inspired Game for Thanksgiving
The Game Board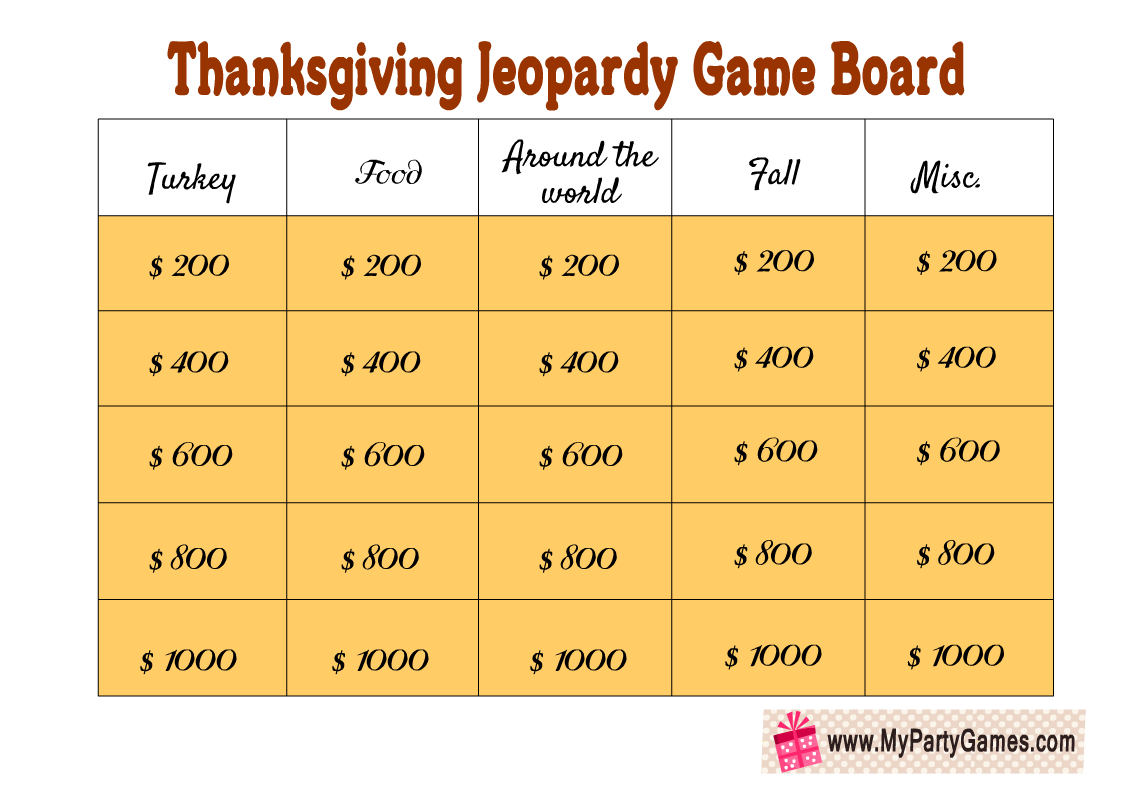 This is the game board for the Thanksgiving Jeopardy-inspired game. It can be printed on heavy card stock A4 paper and then pasted onto a larger piece of cardboard or wood. Once displayed in a visible location, all players will be able to see it during gameplay.
Printable Question Answer Sheets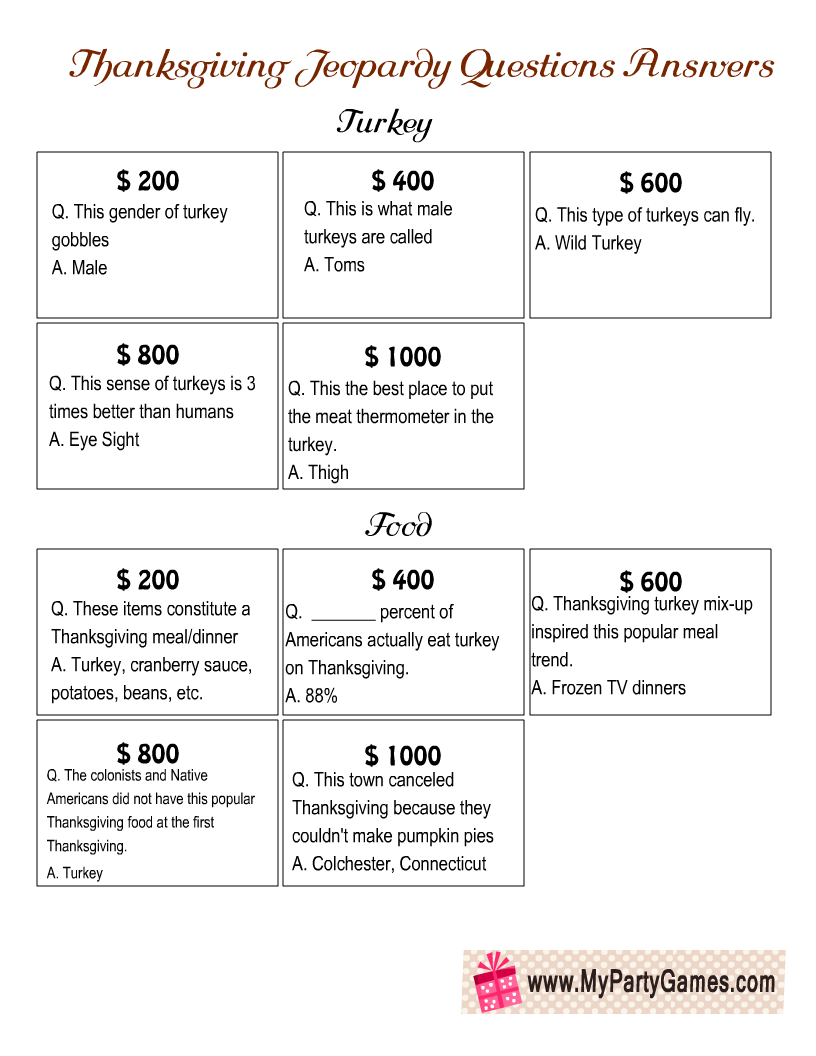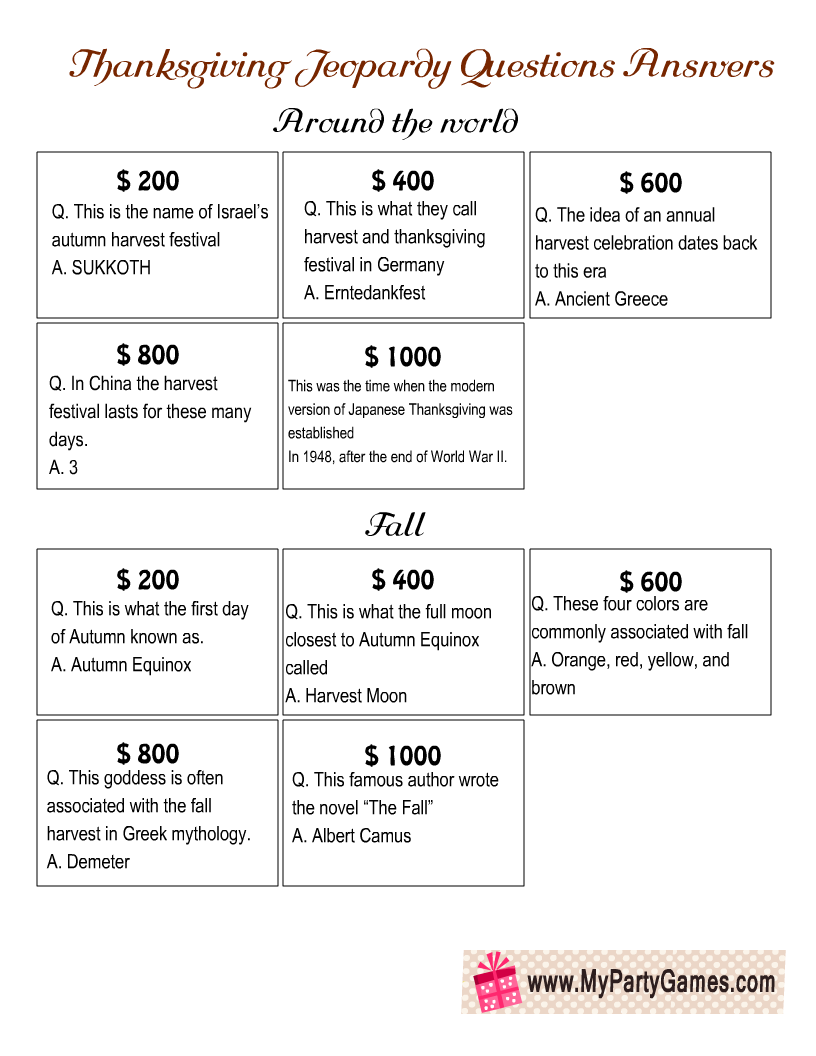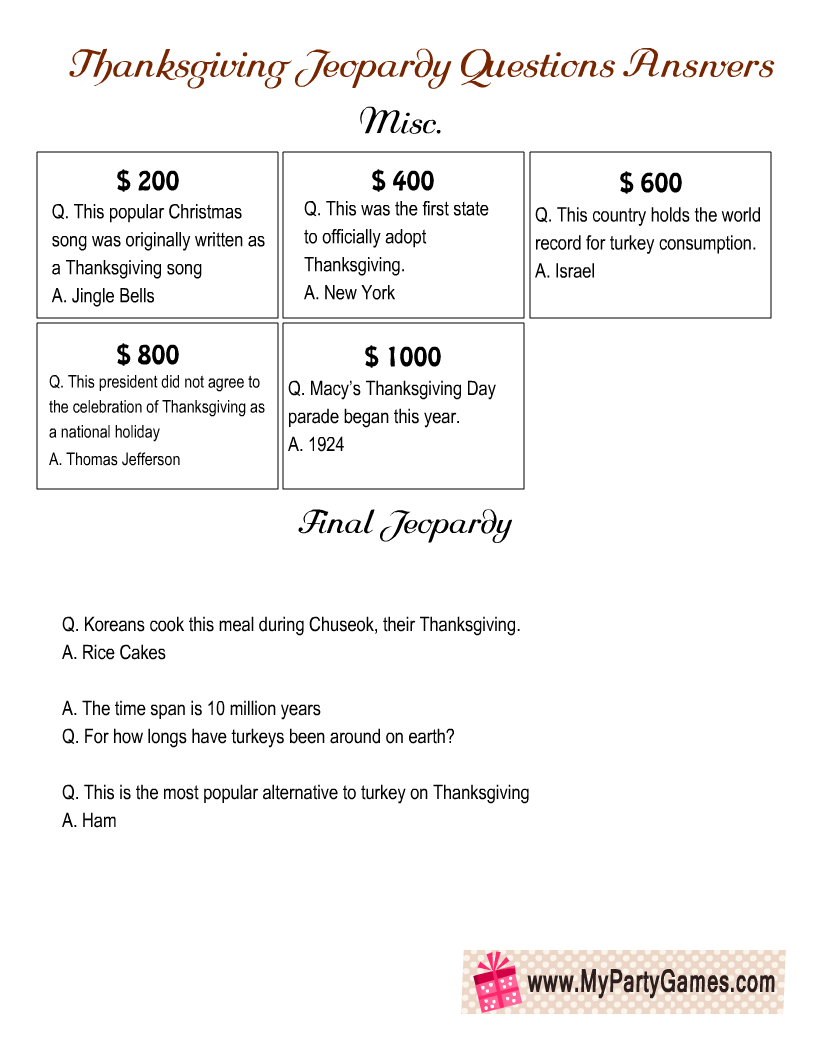 Here are three printable sheets for the Thanksgiving Jeopardy-inspired trivia game, containing questions and answers. Simply click or tap on each sheet to open the larger printable version. Cut out the category cards along the edges and select a question from the final Jeopardy round. All of these printables are available for free.