Today I am sharing 2 adorable free printables for Thanksgiving Scavenger Hunt Game for Kids. This is a fun activity to keep kids busy and kids can play it as a team and can also play it individually to compete with each other.
This game will help kids to spend some time away from the gadgets and to connect with nature and their surroundings. This game is a good way to develop mindfulness among the kids.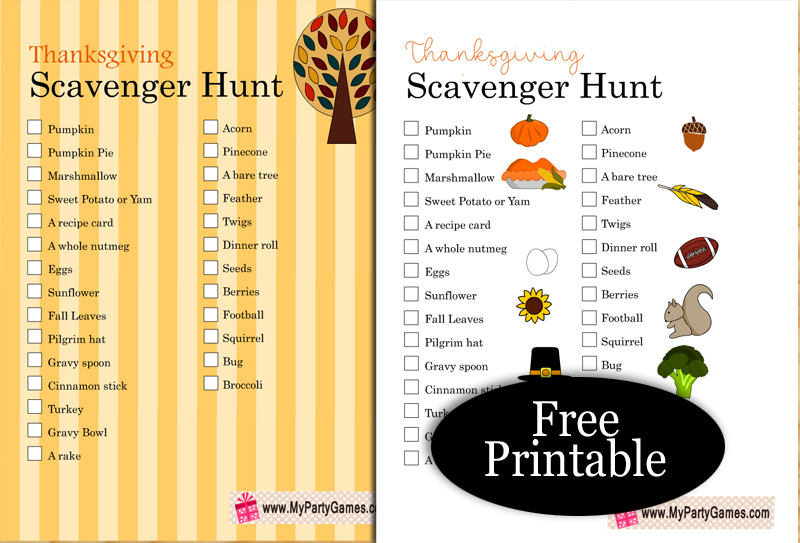 How to Play
Give each kid a printed Thanksgiving Scavenger Hunt Game sheet and ask them to find and strike off as many items as they can. They should check the box against each item as soon as they find that. The kid who finds all the items first wins. Alternatively, you can set a time limit and the kid who finds the most items during that duration wins.
You can also give all the kids just one sheet and tell them to look for the items that are mentioned in the list as a team. This way there will be no winners but the kids will learn to work as a team and even younger kids will be able to participate.
Free Printable Thanksgiving Scavenger Hunt Game for Kids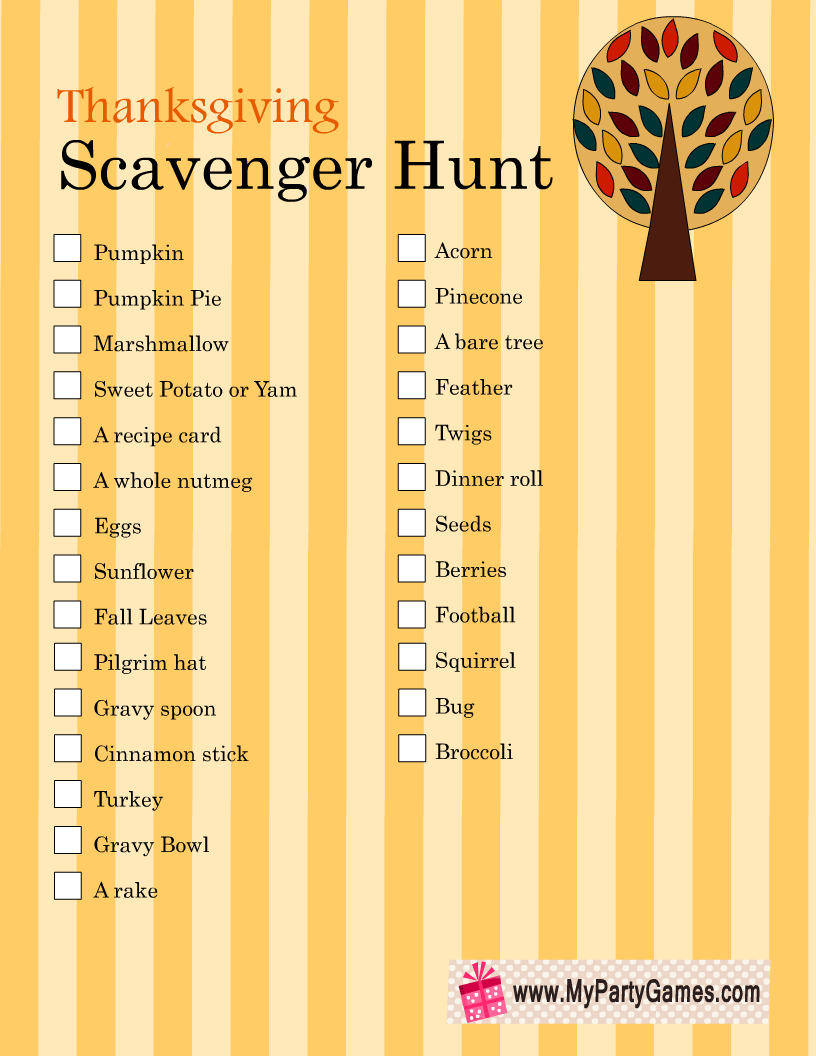 Here is the first printable sheet for this Thanksgiving scavenger hunt game. This adorable printable game has a yellow striped border. This colorful game card is still easy to read and kids will love it. There are 27 Thanksgiving-related item names that the kids will have to find.
Free Printable Thanksgiving Scavenger Hunt Game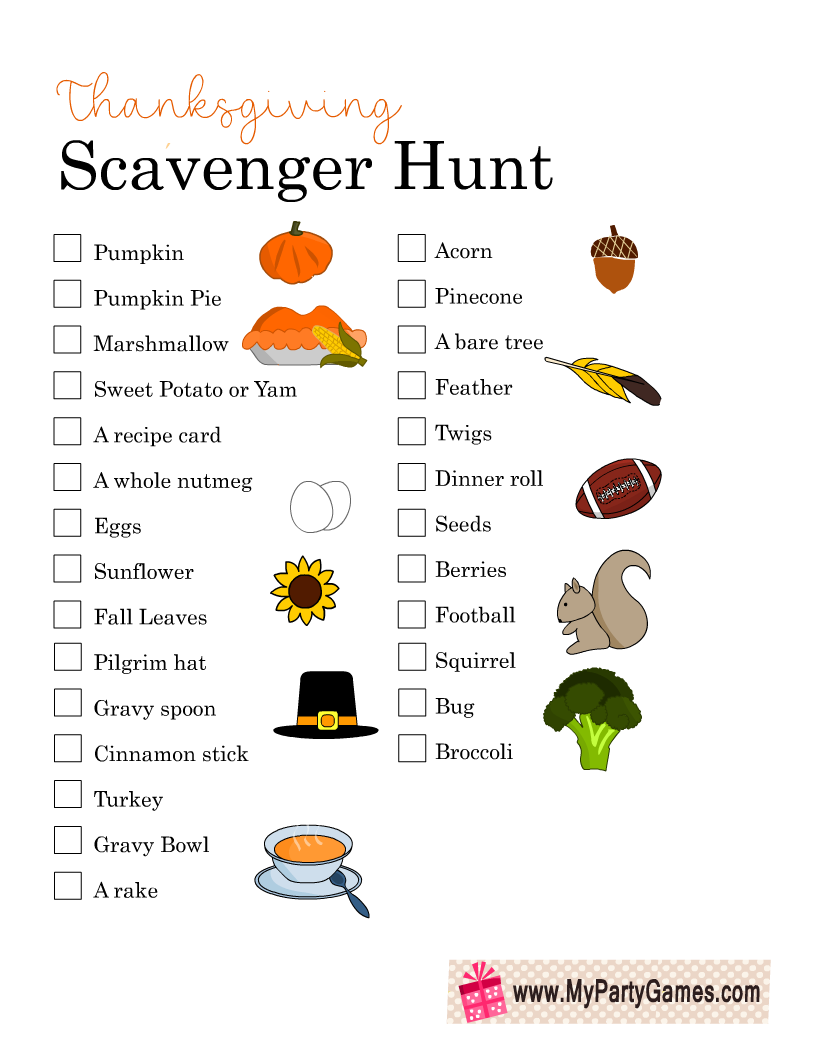 Here is the second card for this game. This game sheet has the same 27 items as I have shared in the sheet that is above but the design of this game sheet is very different. You can print it for the kids if you like it more.