Pictionary is a classic and fun party game. This is a perfect game for a large group of family and friends who want to have some laughter and unwind a bit. Playing games is a great way to spend some gadget-free time and connect with your loved ones. I have made 30 Free Printable Thanksgiving Pictionary Prompts that you can print by using a home printer. There are also 10 blank cards that you can use to write down your own Pictionary words.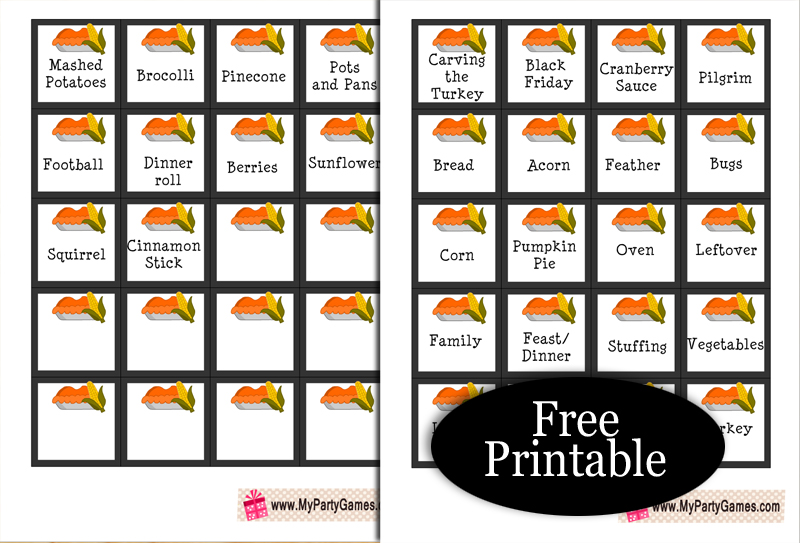 How to Play
Print the Thanksgiving Pictionary prompts and then cut these around the edges. Fold each card and put it in a jar or basket. Arrange a whiteboard and dry erase markers or a bundle of papers on a board that is set on an easel. Divide the players into two teams, on their turn, one player from each team draws a card and tries to quickly draw the word that is given in the clue card on the board. The teammates try to guess the word. On each correct guess, the team scores a point. The team with the highest score wins. Click here to read the detailed instructions for playing the Pictionary game on wikiHow.
30 Free Printable Thanksgiving Pictionary Prompts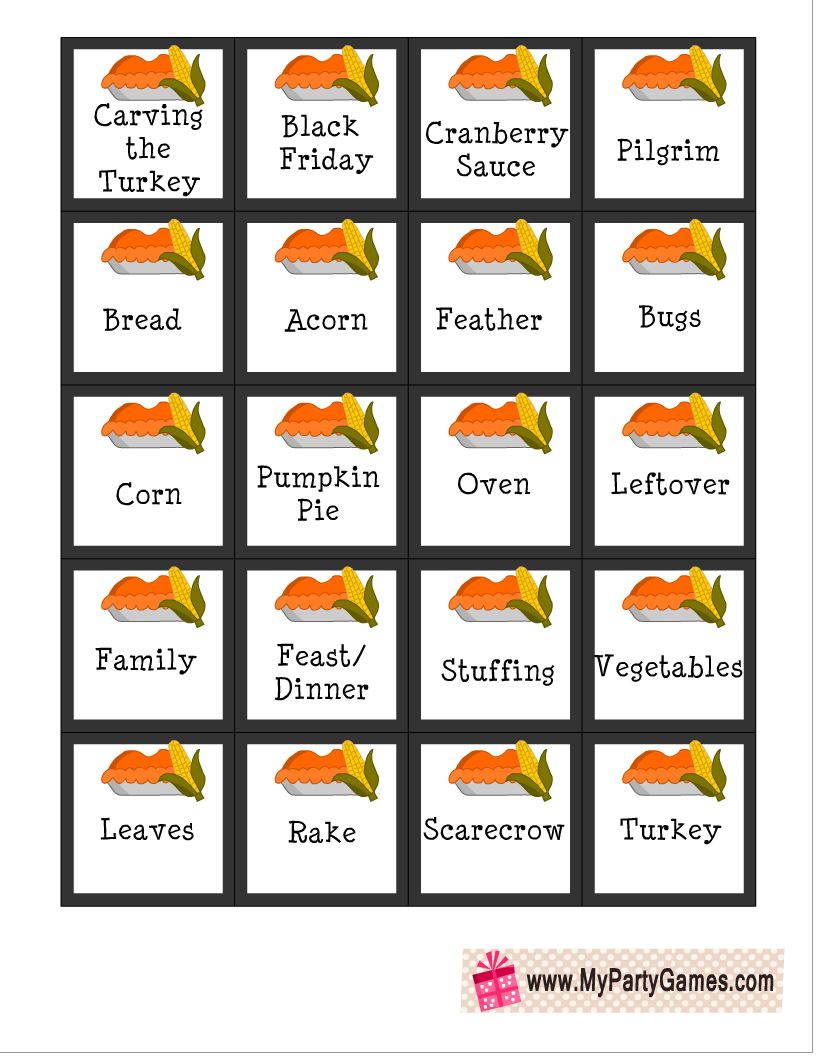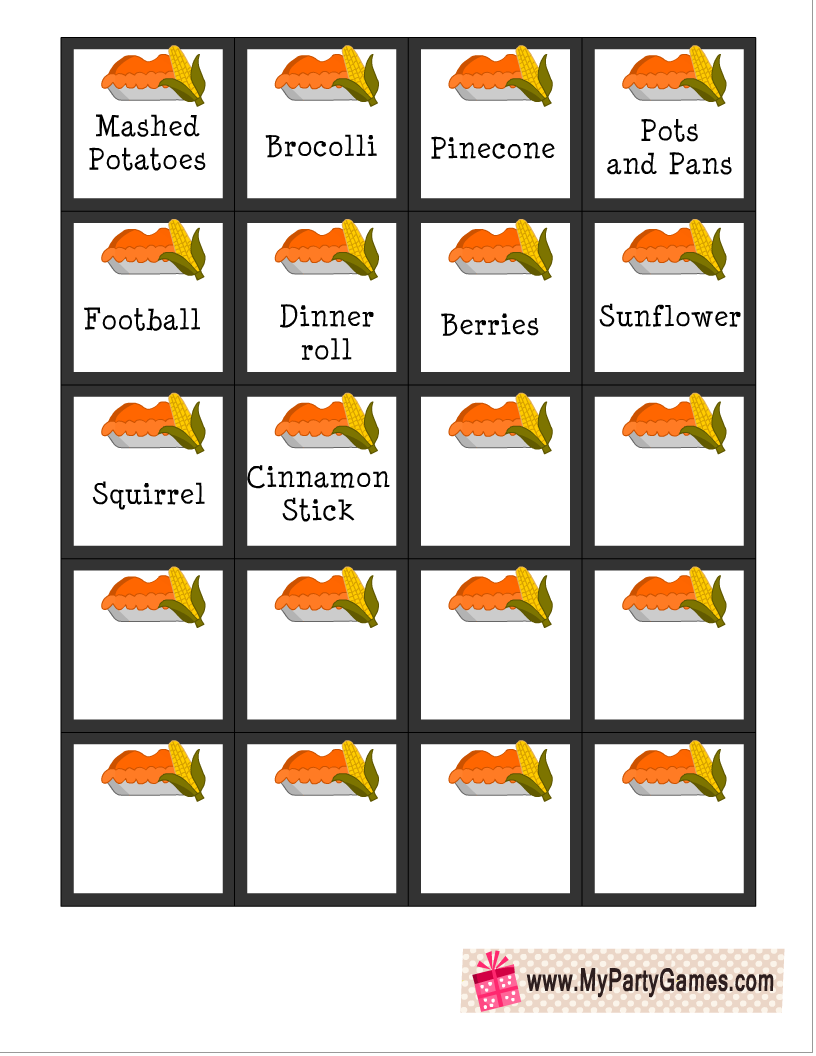 Here are two printable sheets for the Thanksgiving Pictionary game. There are 30 Thanksgiving-related words or prompts and there are also 10 blank cards that you can fill up as per your desire. Just click on each printable sheet one by one and save the bigger high-resolution sheet that will open up.