Today I am sharing 2 Free Printables for Thanksgiving Would you Rather? Game. This is a funny game that you can play with your family and friends. This game is especially suitable for younger kids so any kid who can read can take part in playing this game.
I have made two beautiful printables for this game and you can download and print the one that you like more.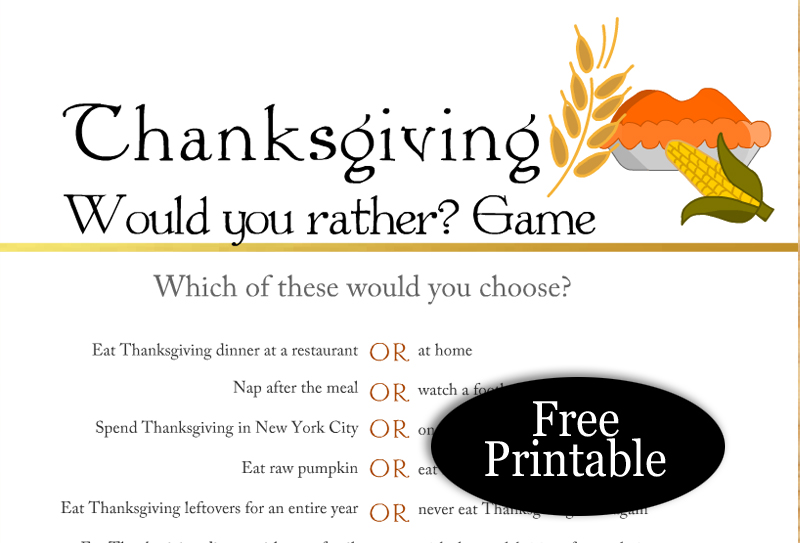 How to Play
This is a perfect game for the whole family and you can play this game in two ways.
Method 1: Give each player a worksheet and ask them to check the option that they prefer more. After that collect all the sheets and see which two players have chosen the most identical options and which player is most unique.
Method 2: Declare a family member like mom, dad, or grandma the guest of honor and the players will try to guess the choices that the guest of honor would rather make. The players whose answers match with the guest of honor the most win.
Free Printable Thanksgiving Would you Rather? Game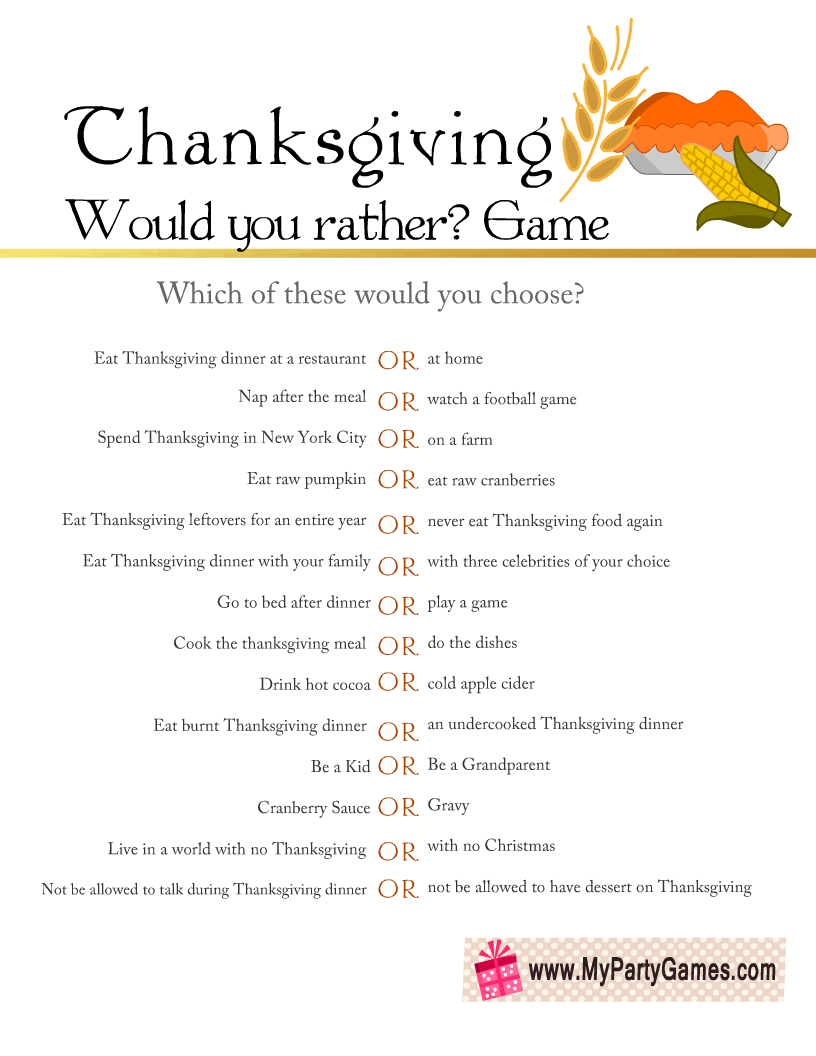 Here is the first free printable sheet for this Thanksgiving would you rather? Game. This game card has a white background and it is decorated with an image of pumpkin pie, corn, and wheat. Just click or tap on the thumbnail as per your device and save the bigger printable sheet.
Thanksgiving Would you Rather? Game Free Printable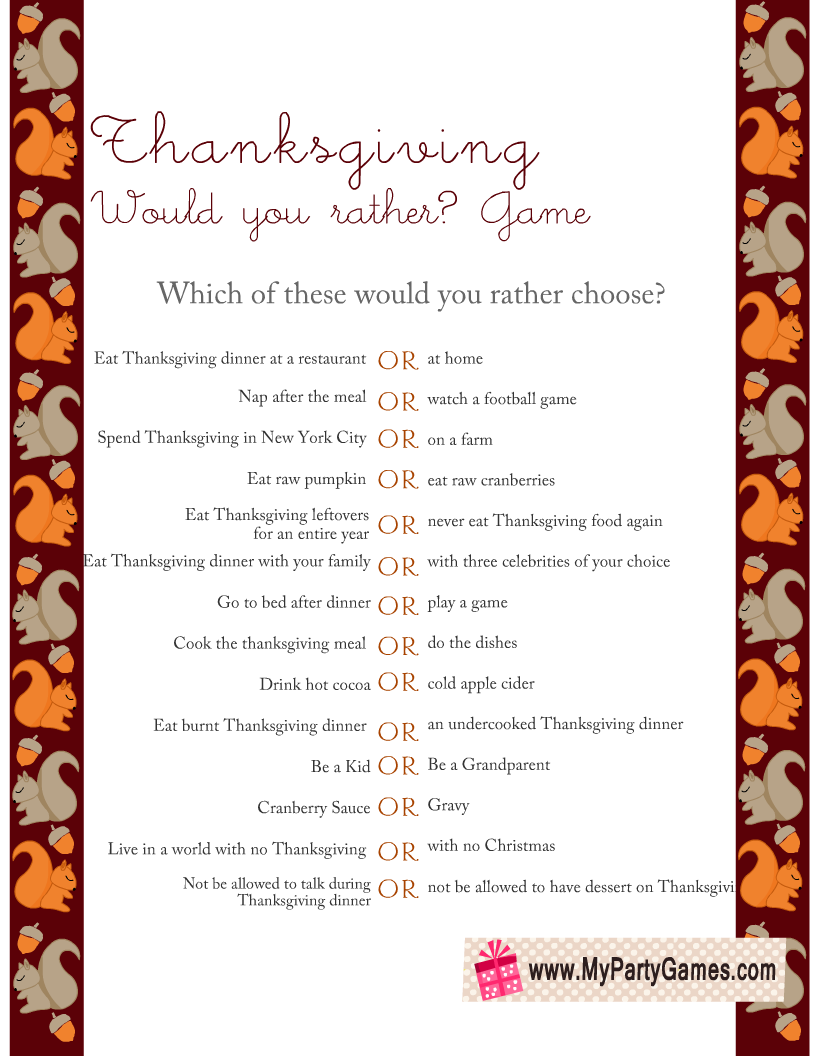 Here is the second printable sheet for this Thanksgiving game. The options given in this game card are the same as in the card above but the design of this game sheet is different.