I have a fun quiz to share with you today – a Free Printable Office/Work Movies Emoji Pictionary Quiz, complete with an answer key. This quiz is all about movies that are set in offices or workplaces, and players must use the emoji clues to guess the correct movie names. I've created two different printable designs for the game, and you can find the answer key at the end of this page.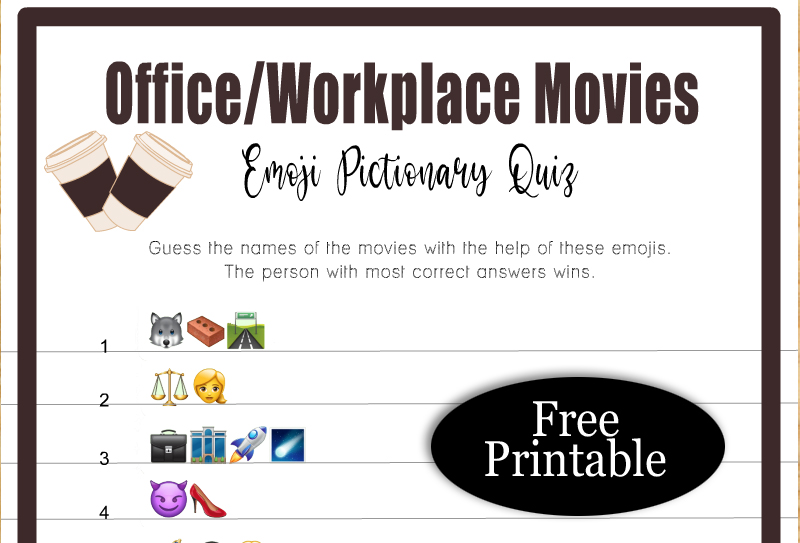 How to Play
Print the emoji Pictionary quiz sheets in the design of your choice and distribute the sheets among the players. The players have to guess the name of the movies with the help of the emoji clues. The person with the most correct answers wins.
Free Printable Office/Work Movies Emoji Quiz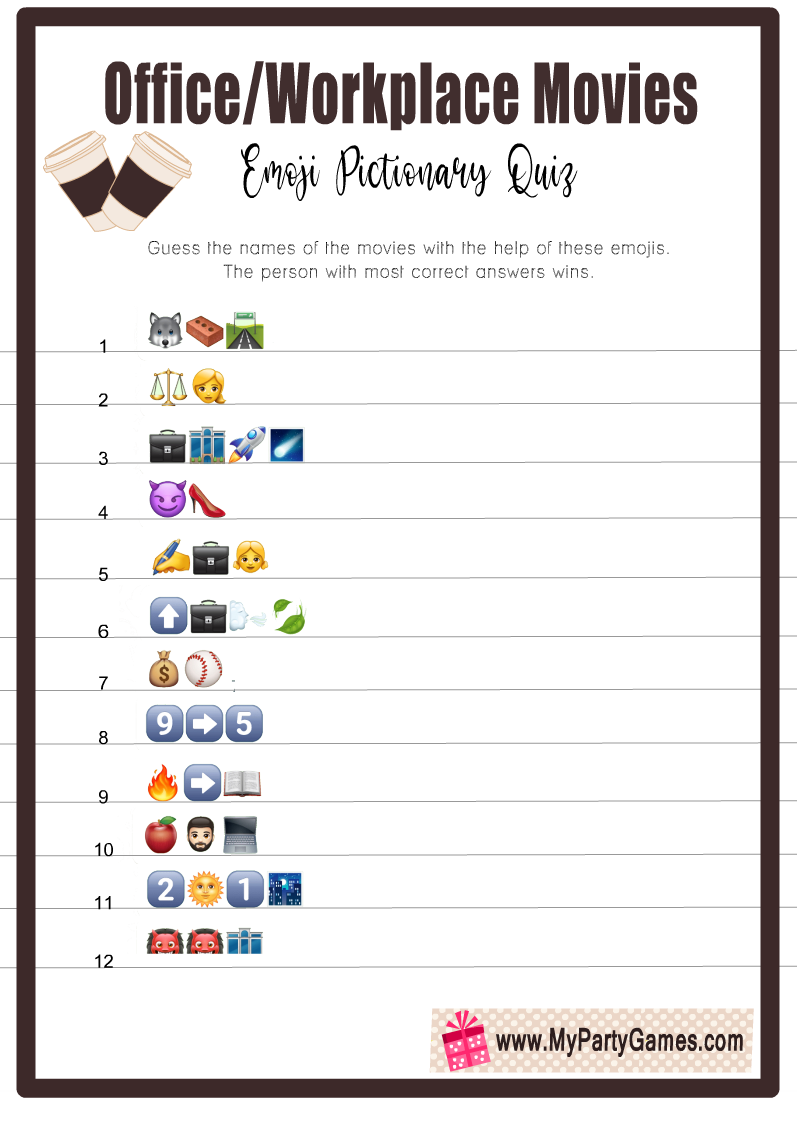 This is the first printable sheet for this emoji quiz. There are 12 different clues. You need to just click or tap on this thumbnail in order to save the larger high-resolution sheet.
Free Printable Office/Work Movies Emoji Pictionary Quiz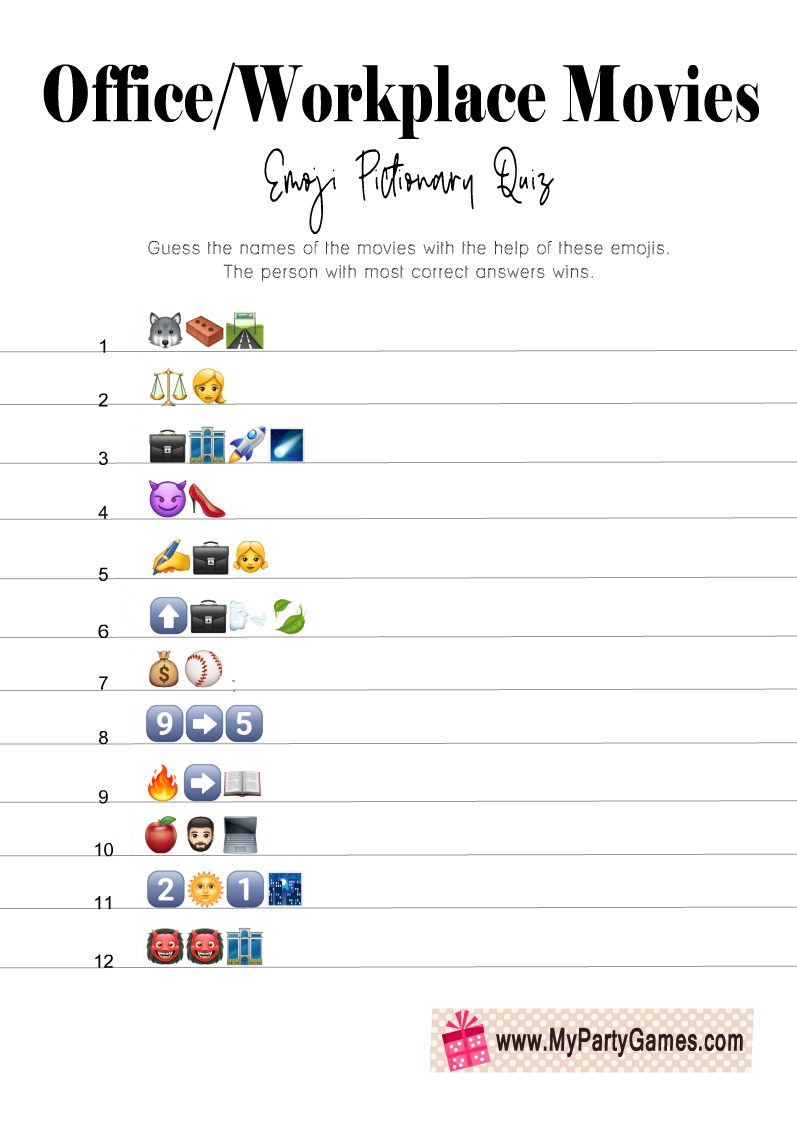 This is the second design for this printable quiz. This game sheet has a simple design that is perfect for an office or workplace party. If you like this design better then feel free to print the game in this design.
Office/Workplace Movies Emoji Quiz Answer Key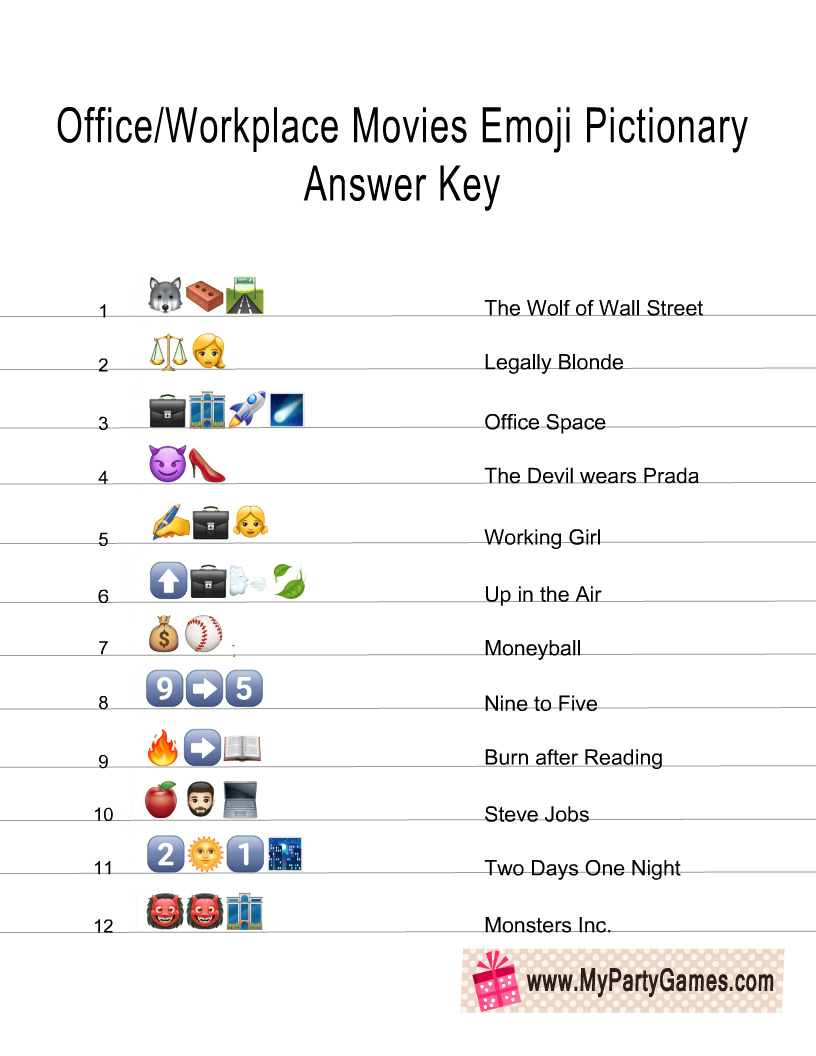 Here is the answer key for the Emoji quiz. The correct answers are listed next to the corresponding emoji clues. You only need to print one copy of this key to check the answers provided by the players.