I am sharing a fun free printable Thanksgiving game for the whole family today named "Who is Most like a Turkey?". I have made two printables for this fun game. This game can be played by a big family and large groups of people and is also suitable for all age groups. You can easily print this game using a color printer at your home.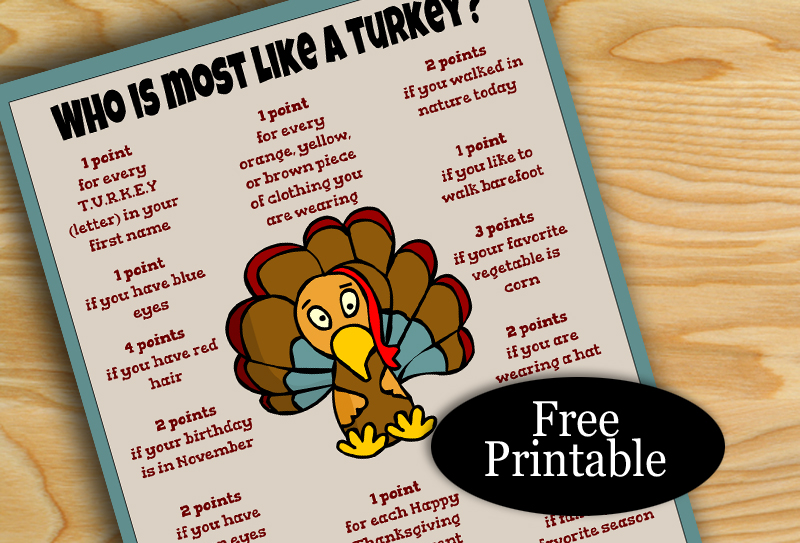 How to Play
Print the game cards in the design of your choice. You can print these according to the number of family members or the players who are participating. Ask the players to score themselves according to the points scheme provided on the game card. The person with the highest score wins.
Who is Most like a Turkey? Free Printable Thanksgiving Game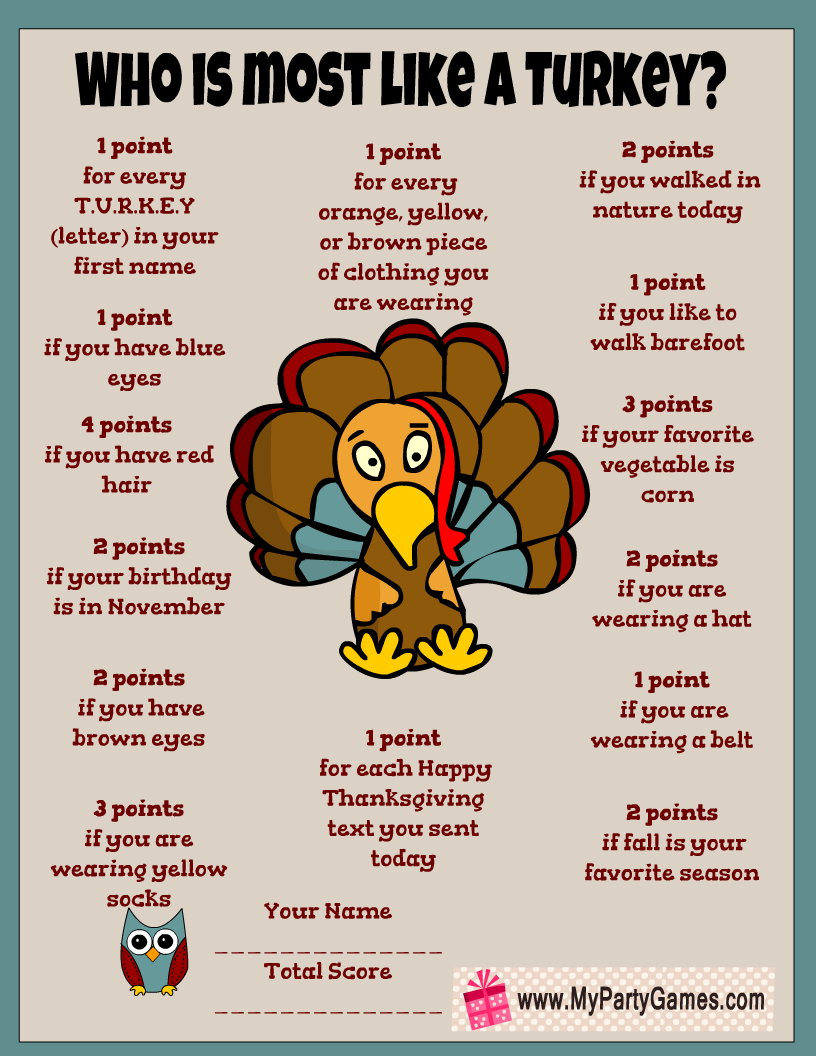 This is the first printable sheet for this Who is most like a Turkey? Game. This game card has an image of a cute, fun, and colorful turkey in the middle, and a cute owl is made closer to the end of the game card. You should just click or tap on the thumbnail as per the specifications of your device and save the larger printable sheet. You can print the game sheet on an A4 printing paper.
Who is Most like a Turkey? Thanksgiving Game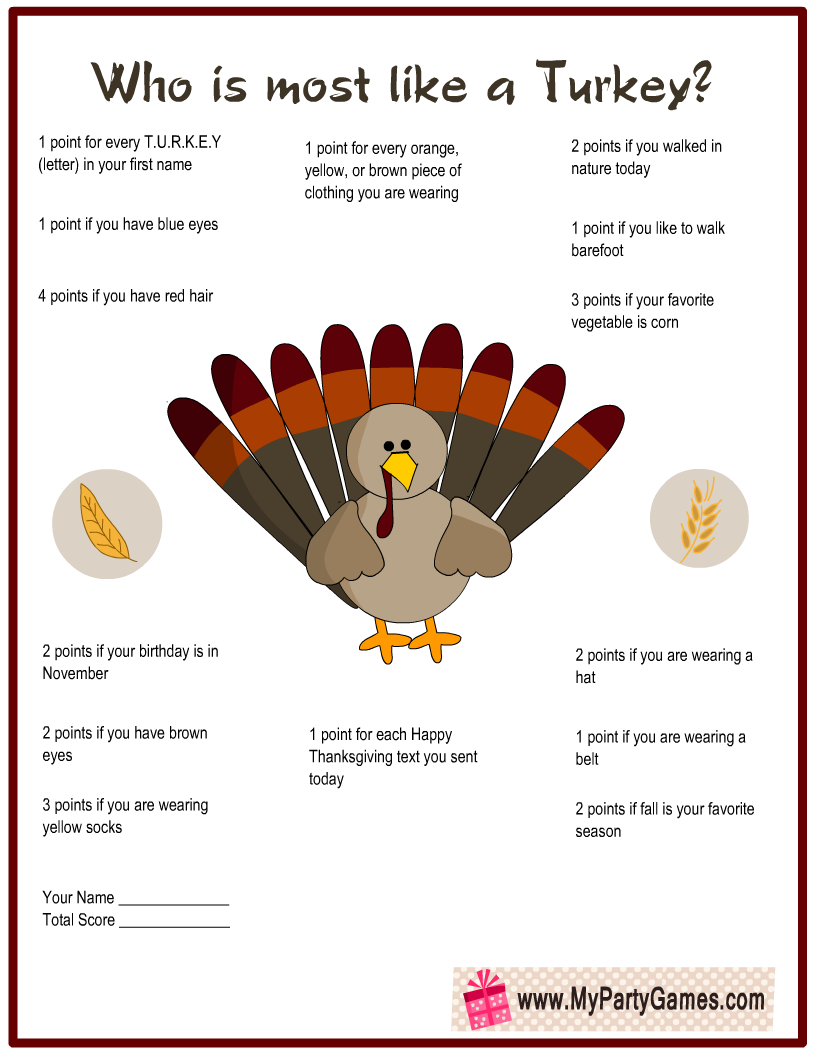 This is the second design for this fun Thanksgiving family game. This game card also has an image of a Turkey in the center and a fall leaf and wheat branch on the sides. If you like this design more, feel free to print the game in this design.