Test the memory, vocabulary, and wit of your guests with this Free Printable Thanksgiving Scattergories-inspired Game. This is a perfect game for any Thanksgiving party, whether you are having it at your home or office. This is very suitable for family get-togethers as well. I have made two free printables for this game and used two different words. You can print both sheets or just one of your choice.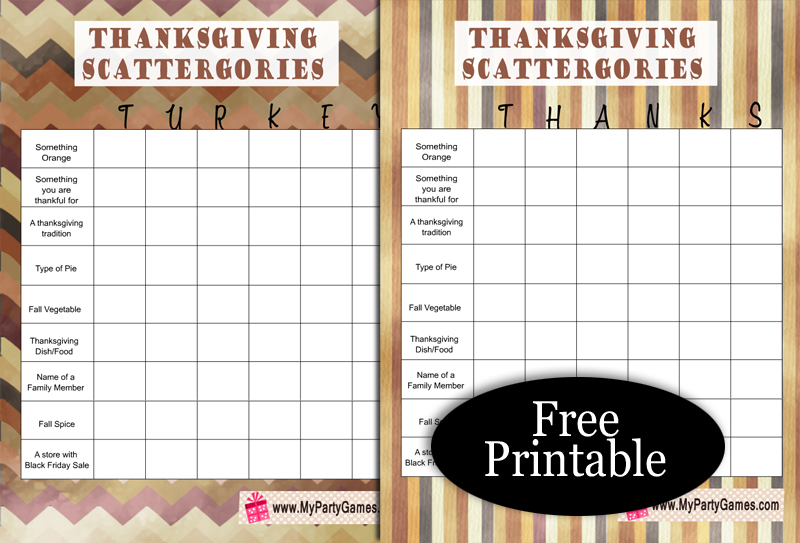 How to Play
Print and distribute these Scattergories game cards among the players. Give each player a pen or pencil and set the timer to 3 minutes or 5 minutes. Each player will have to make unique words with each letter for each category within the assigned time. Players take turns reading their lists. Cross out any answers that matched other players. Players score one point for each answer not crossed out. You can read the detailed instructions for playing this game at wikiHow.
Free Printable Thanksgiving Scattergories inspired Game (Turkey)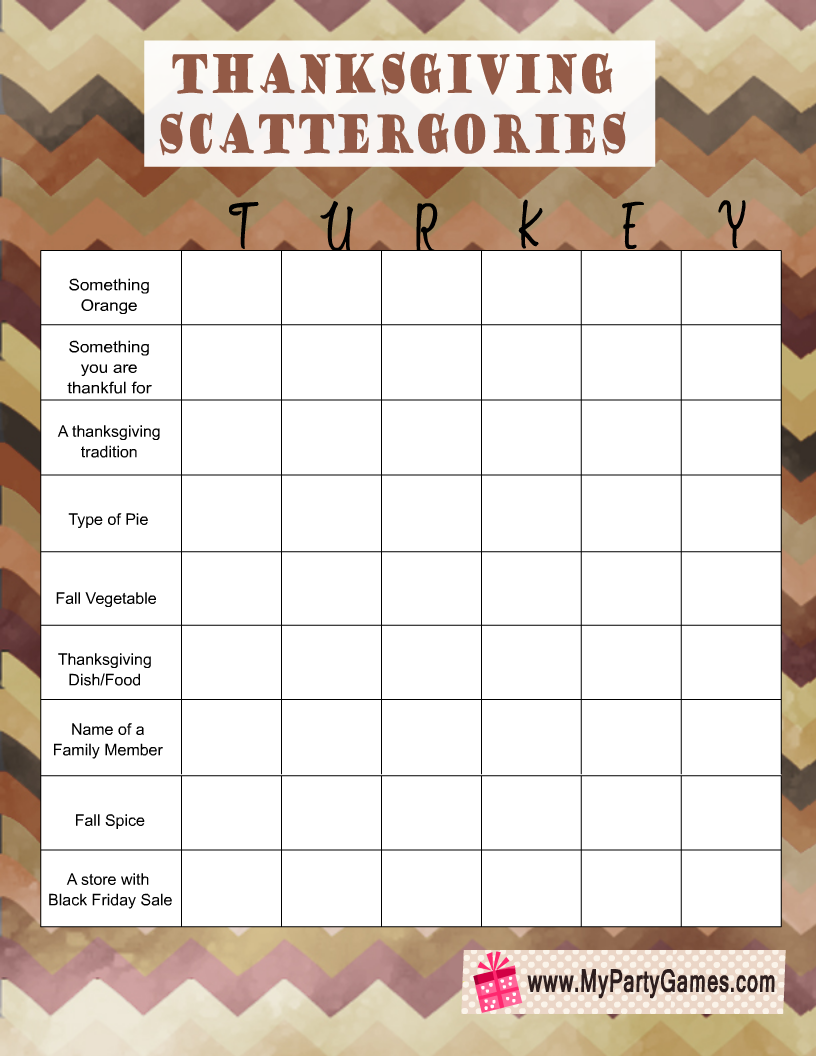 This is the first printable sheet for the Thanksgiving Scattergories game. The main word for this game is Turkey and the players have to make words related to these categories
Something Orange, Something you are thankful for, A Thanksgiving tradition, Type of Pie, Fall Vegetable, Thanksgiving Dish/Food, Name of a Family member, Fall Spice, and a store with Black Friday Sale.
Just click or tap on the thumbnail that I have shared above and save the bigger printable sheet.
Free Printable Thanksgiving Scattergories inspired Game (Thanks)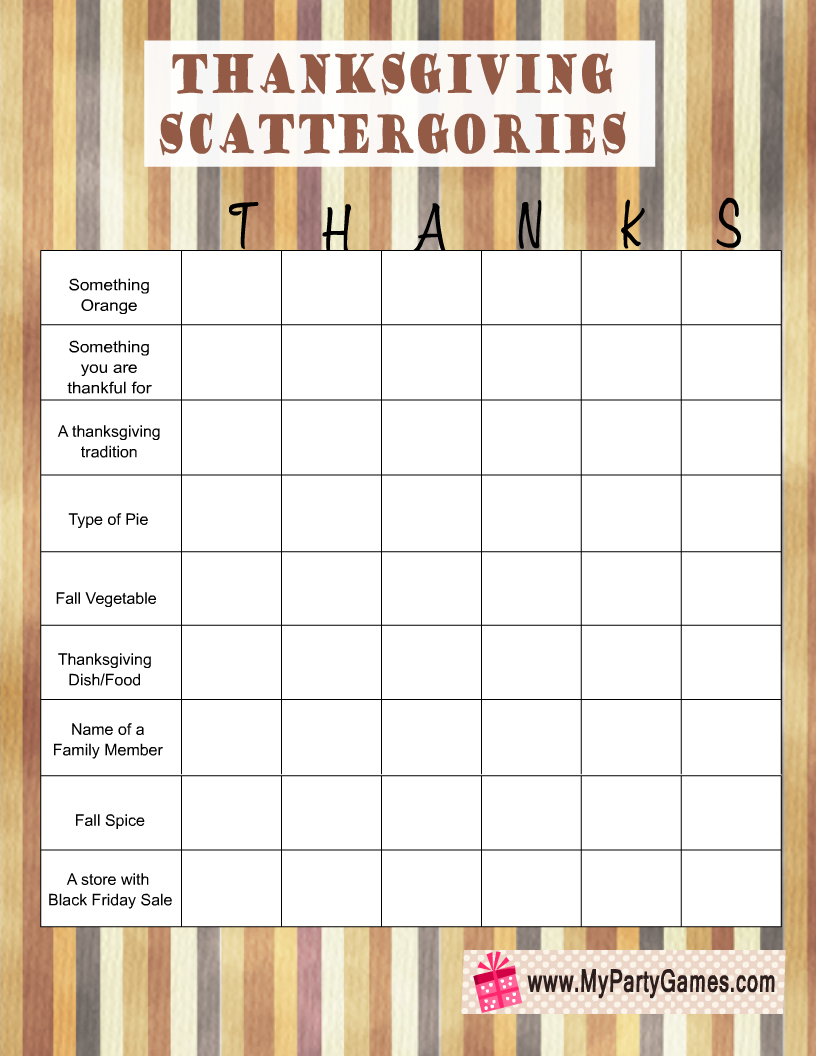 Here is the second printable sheet for this Thanksgiving Scattergories-inspired game. The categories that I have used in this game card are the same as in the game card above but the word that's letters the players will have to use is 'Thanks'.