Today, I want to share with you four free Thanksgiving mazes that come with solutions. These mazes have different levels of difficulty, ranging from easy to hard, and they come in various designs. You can choose the maze that suits your preference and print it using either a color or black-and-white printer. These mazes are a great way to keep kids occupied, as they help to improve their cognitive skills. They act as brain-boosting exercises. These mazes can also be downloaded for family gatherings, so cousins can have fun together without relying on gadgets.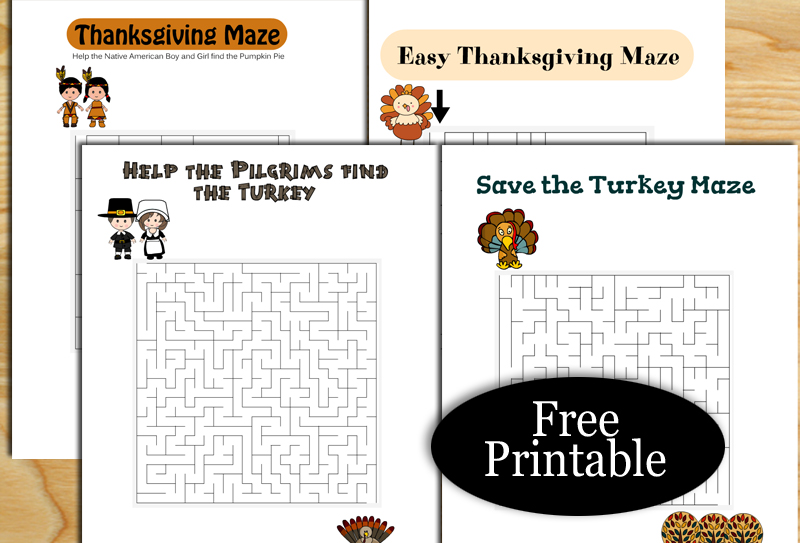 How to Play
Choose a maze design as per your choice and print it out. Challenge the players to solve the maze puzzle and whoever solves it first wins.
Free Printable Easy Maze for Thanksgiving (with Solution)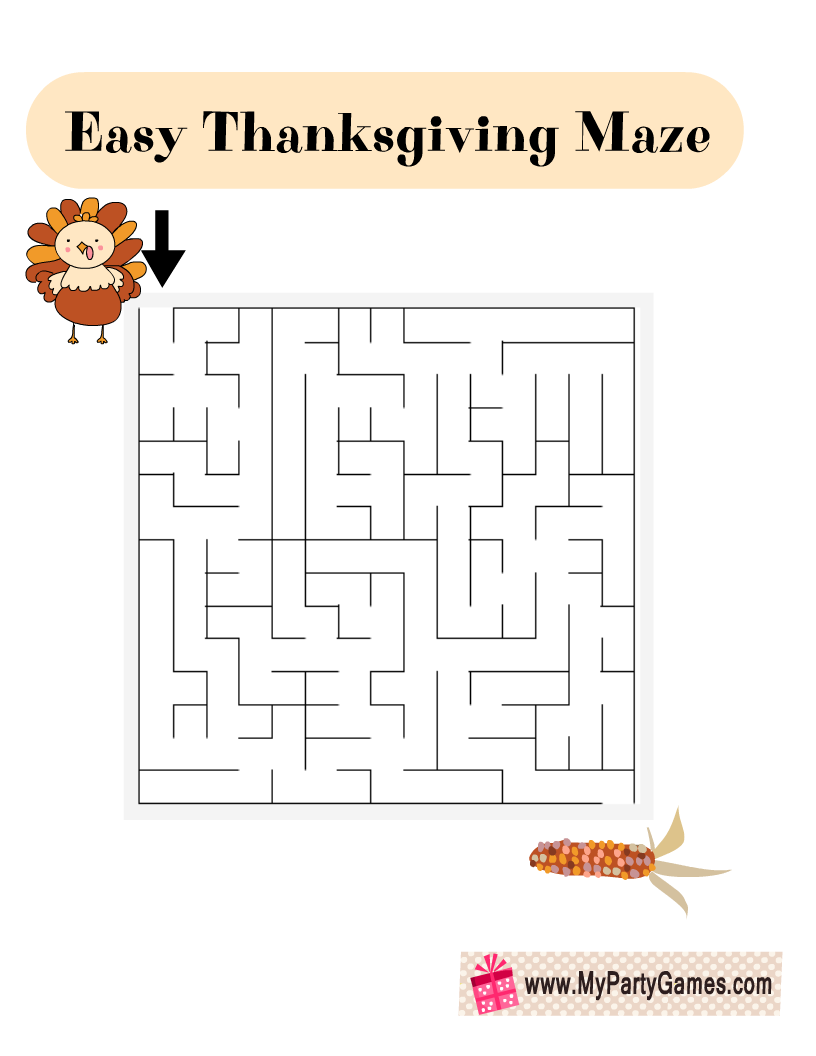 I have created a Thanksgiving maze that can be printed and played. The objective is to guide the cute turkey to the corn. Just click or tap on the small picture to access the larger printable version. If you need help, you can download the solution by clicking here.
Free Printable Thanksgiving Maze with Solution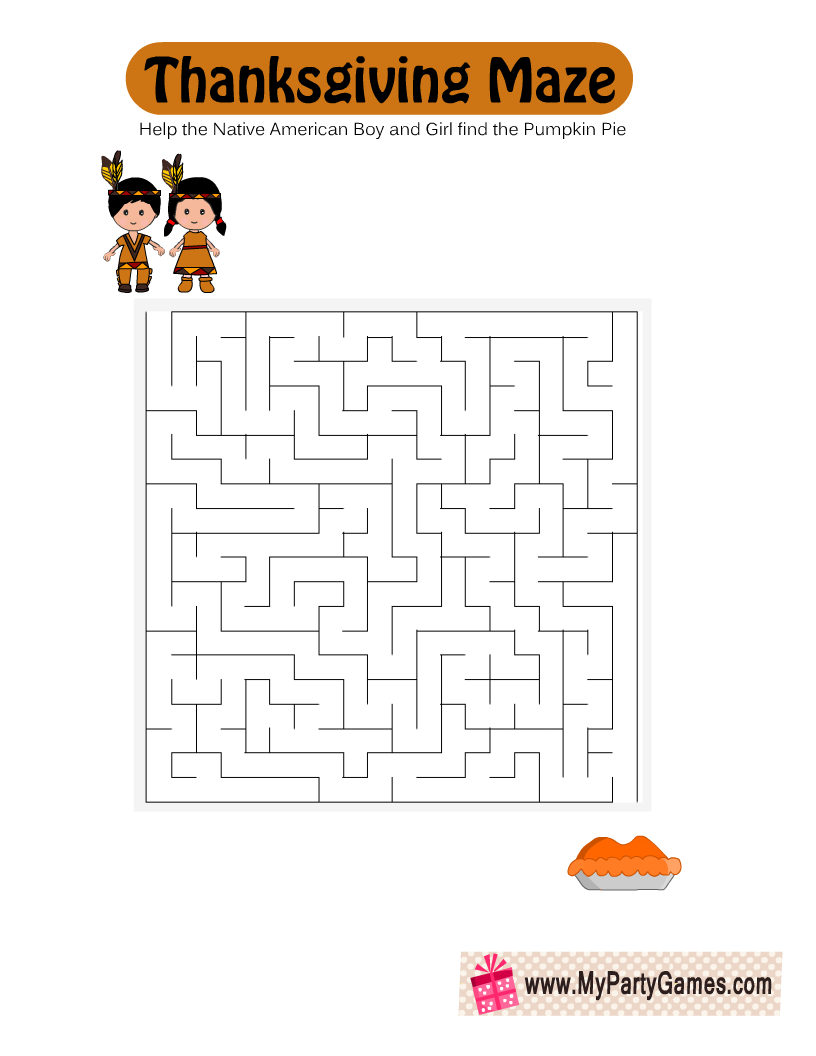 Check out this cute and enjoyable Thanksgiving maze that you can print for free! The objective is to guide the Native American boy and girl to the pumpkin pie by solving the maze. Need help? Here is the solution to the puzzle.
Help the Pilgrims Find the turkey (Free Printable Thanksgiving Maze)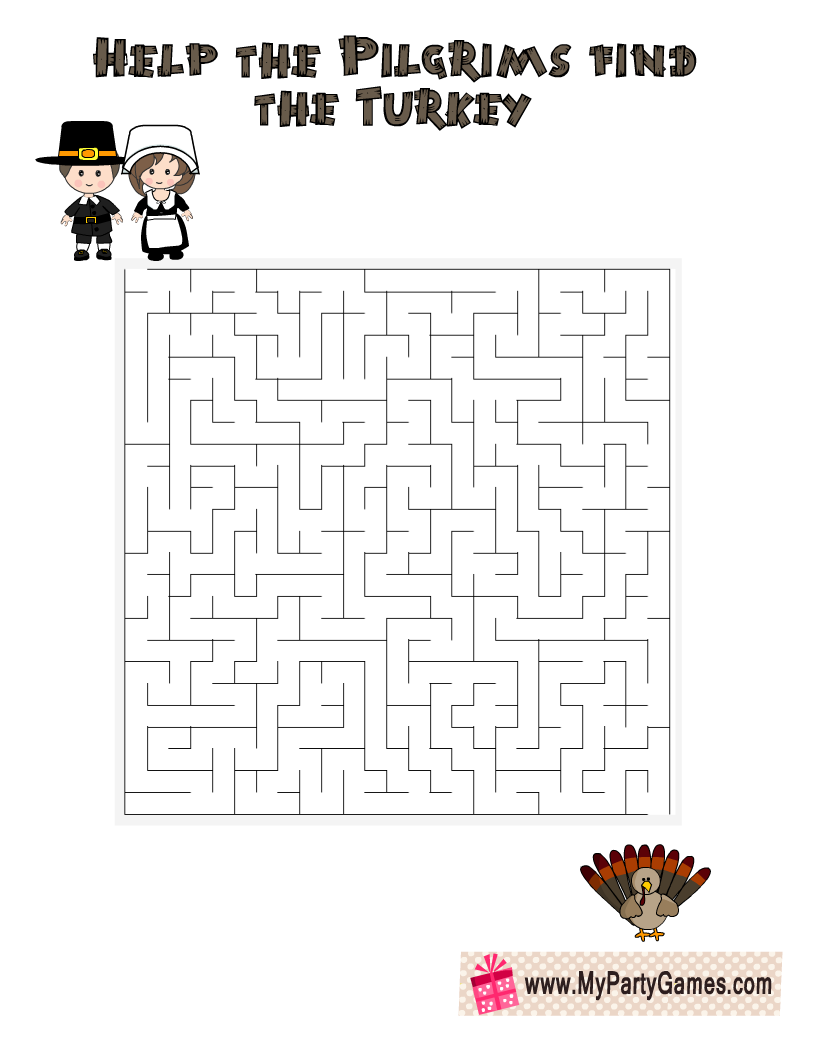 Here's a printable Thanksgiving Maze that's a bit more challenging and better suited for older kids and adults. Your task is to guide the pilgrims to the turkey by navigating through the maze. If you get stuck, the solution is available here.
Save the Turkey, Free Printable Thanksgiving Maze with Solution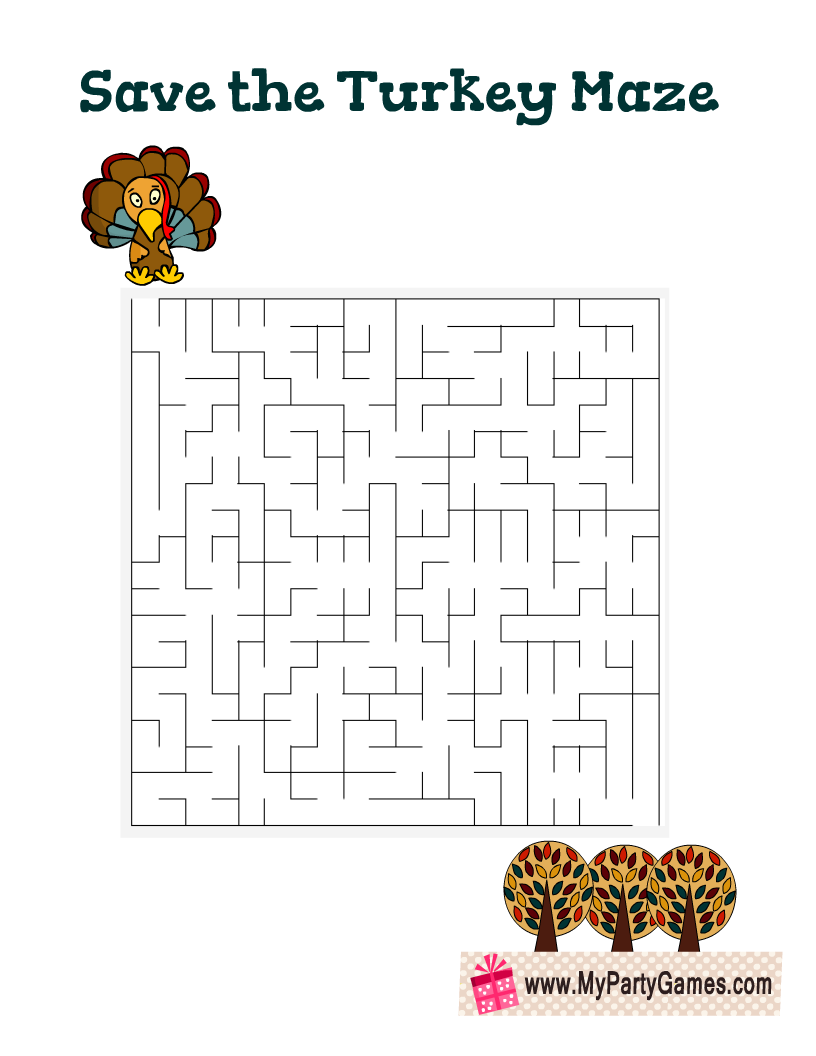 This is the last but very cute and fun Thanksgiving maze. You should save the turkey by leading her to the jungle through the maze. Here is the solution to this maze.