Today I am sharing a Free Printable Easter True or False Trivia Quiz with its answer key. I have made two free printable designs for this game so you can choose the one you like more. You can play this fun trivia game at your Easter party, at your home, at your church, with your friends and family, and in the classroom. This is a fun way to get to know about the knowledge that the players have for this holiday.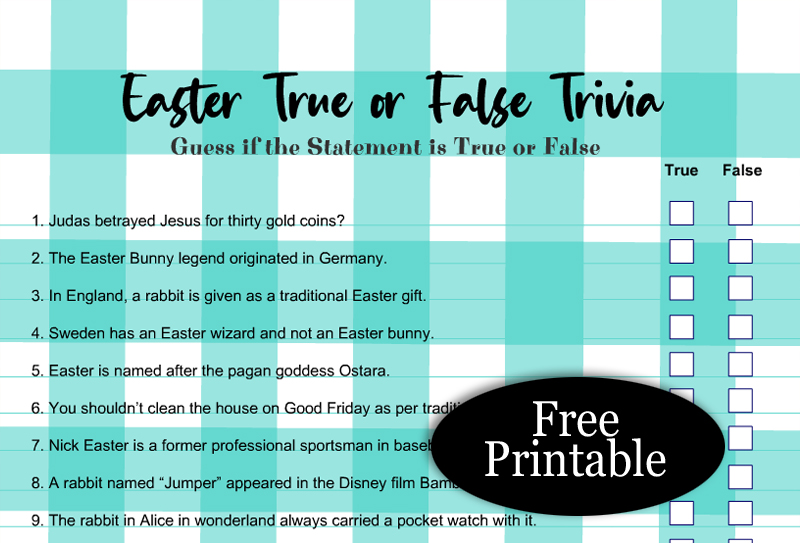 How to Play
Print and distribute the Easter trivia quiz sheets among the players. The players have to check the true or false box as per each statement. After all, players have done writing, collect the sheets and check the answers. The person with the most correct answers wins. You can look into the answer key that I have shared at the end of this page to know the correct answer.
Free Printable Easter True or False Trivia Quiz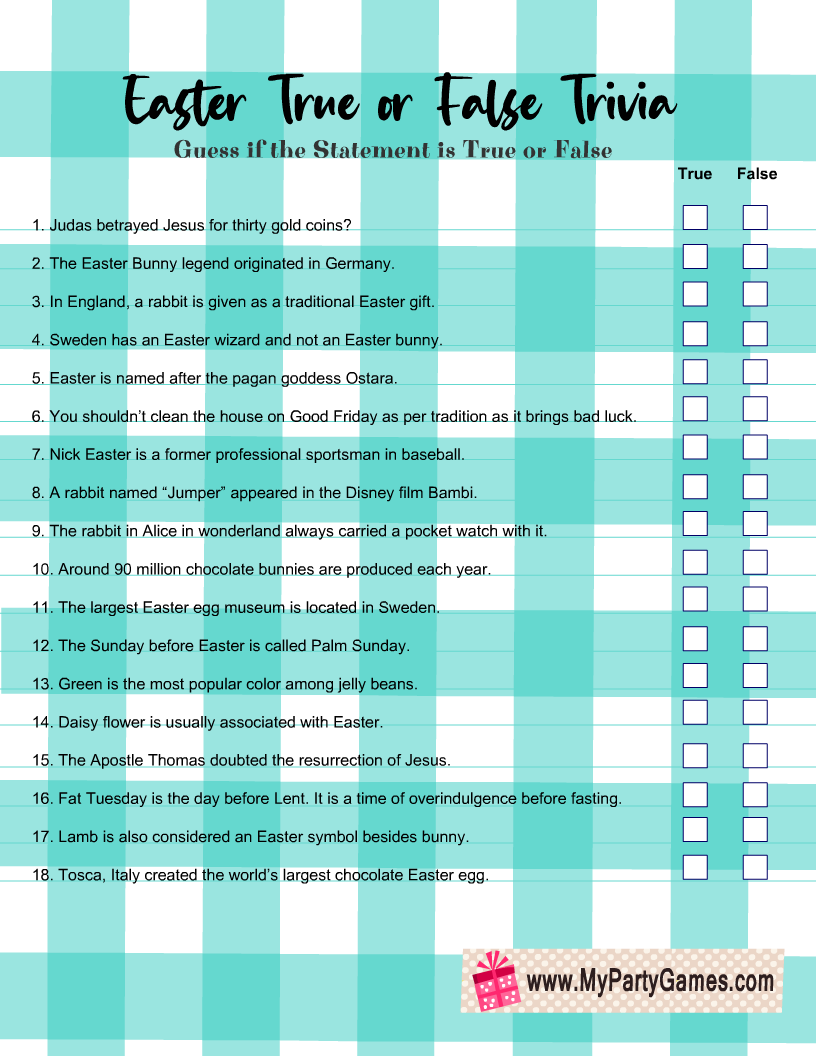 This is the first printable sheet for this Easter true or false trivia quiz. This printable sheet has a plaid-patterned background. There are 18 Easter-related true or false questions that the players have to answer.
Easter True or False Trivia Quiz Free Printable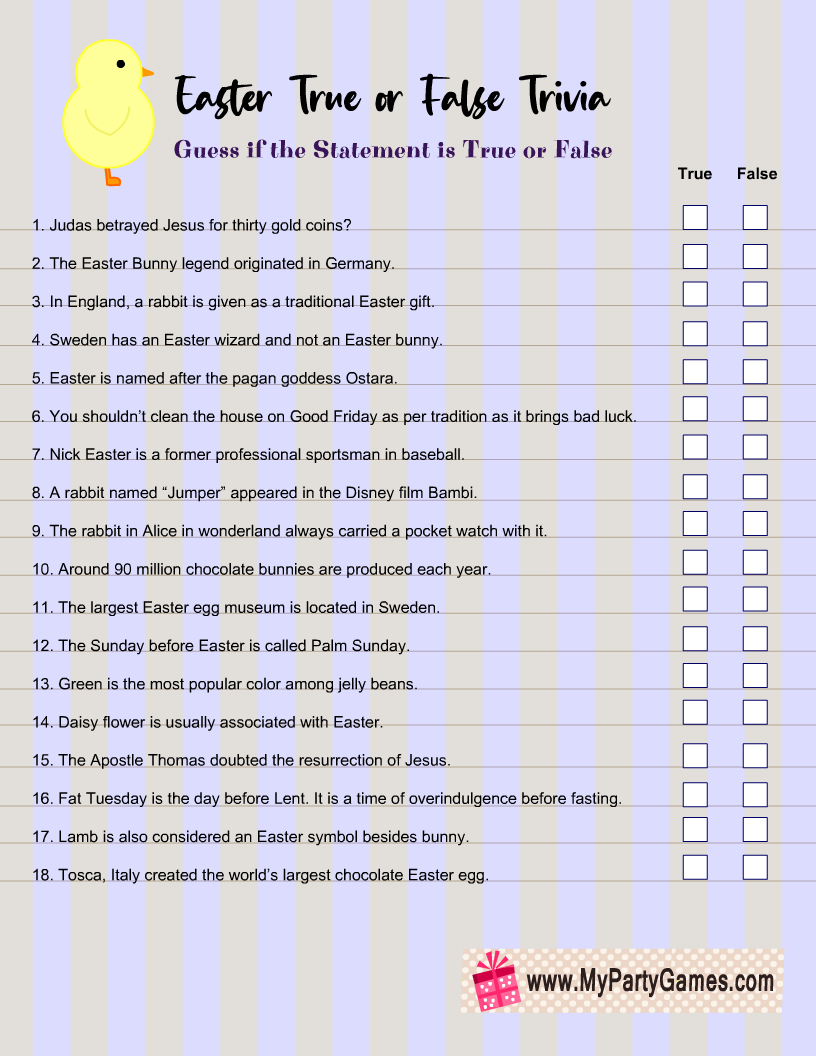 This is another printable design for this trivia quiz. This game sheet has a striped background. The true or false trivia questions on this game sheet are the same as in the sheet above but the design is different.
Easter True or False Trivia Quiz Answer Key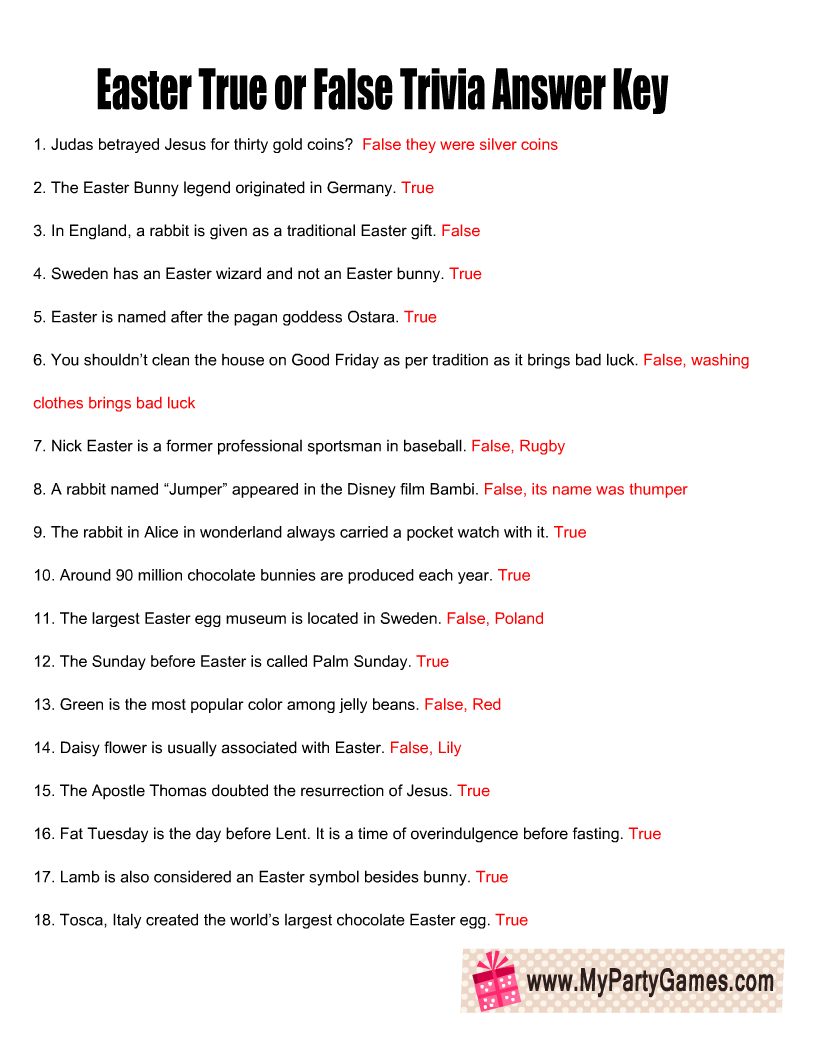 This is the answer key to this Easter true or false quiz game. All the correct answers are written in red color. You need to print just one copy of this answer key. Just click or tap on the thumbnail as per the specifications of your device and save the larger printable sheet.