If you are a trivia game lover then you will surely enjoy this Free Printable Jeopardy-inspired Game for Easter. This is a fun game for big groups and for families.  There are 5 different Easter-related categories and 5 trivia questions in each category. I have also created questions for the final Jeopardy round. You can easily set up the board for this game. One person will have to be the host and ask all the questions and the rest of the people can participate in this fun trivia game.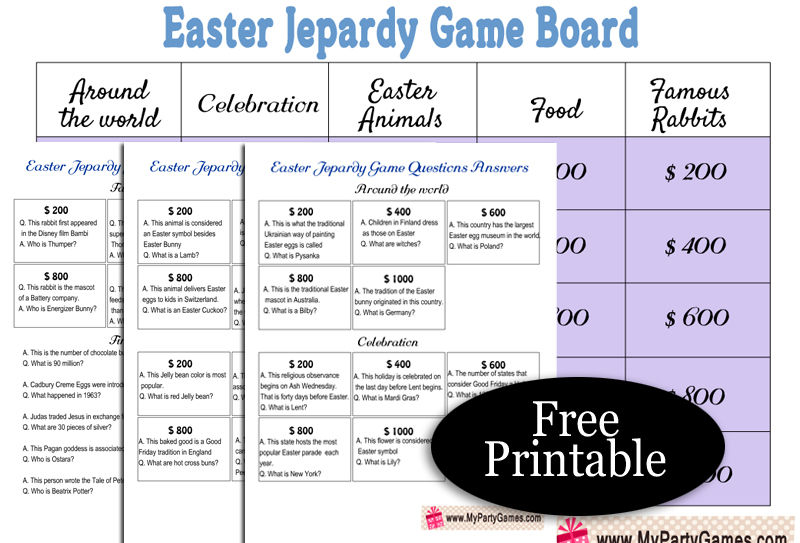 How to Play
Divide the players into three teams and give each team a bell to ring. The first team to go picks a category and a dollar amount. The host then reads the answer (which technically is a question). Upon hearing the answer any team can ring the bell. The first contestant to ring in must respond in the form of a question. A correct response earns the dollar value of the clue and the opportunity to select the next clue from the board. An incorrect response or a failure to ring in within the time limit deducts the dollar value of the clue from the team's score and gives any remaining teams the opportunity to ring in and respond. After the first round of this game of Jeopardy is done, the final Easter Jeopardy round is played in which each team writes down a wager amount. The wager amount can be as low as zero and as high as the total accumulated money by the team. The host then asks a question from the final Jeopardy questions and the teams write down their responses. The contestants have 30 seconds to write a response, again phrased in the form of a question. If their answer is correct the amount they had written will be added to the total score and in case of a wrong answer, the amount will be deducted from their final score. In the end, the team with the highest score wins.
Free Printable Easter Jeopardy Game Board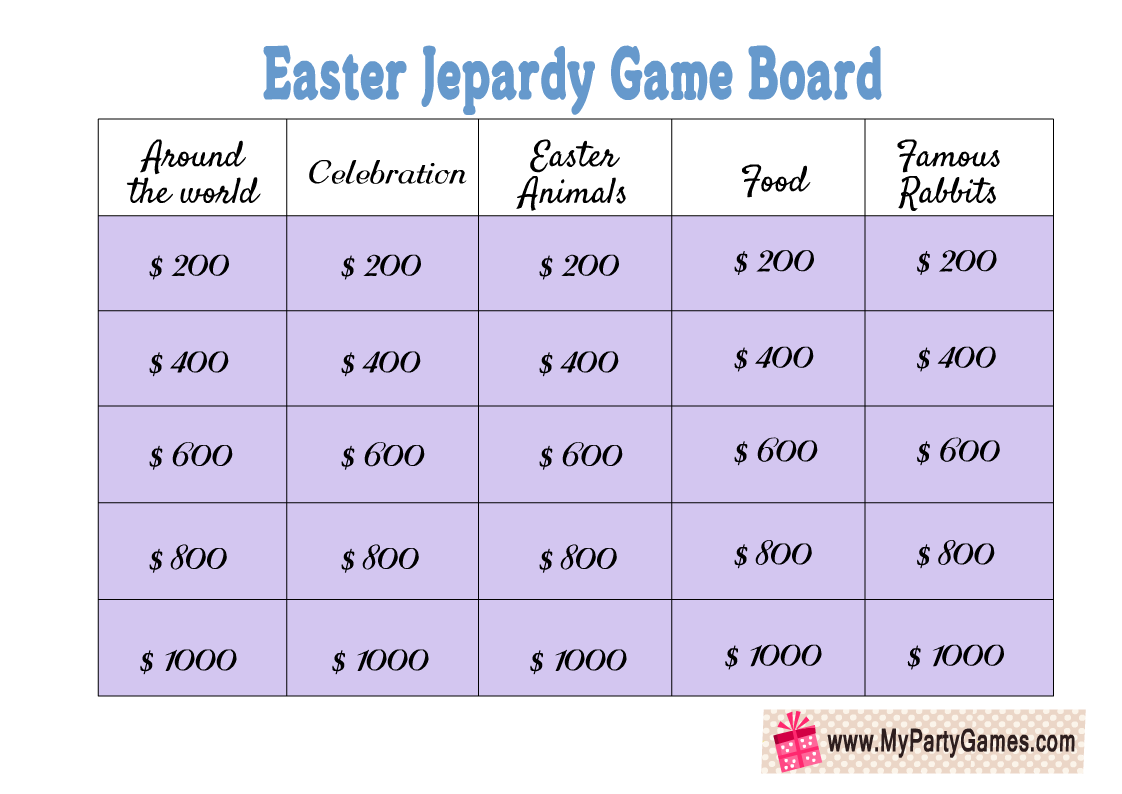 This is the game board for this Easter Jeopardy Game. You can print this board on a heavy card stock sheet and place it on a wall or at a place where it is visible to all the players. The Easter categories on this board are around the world, celebration, Easter animals, food, and famous rabbits.
Free Printable Jeopardy-inspired Game for Easter Answers and Questions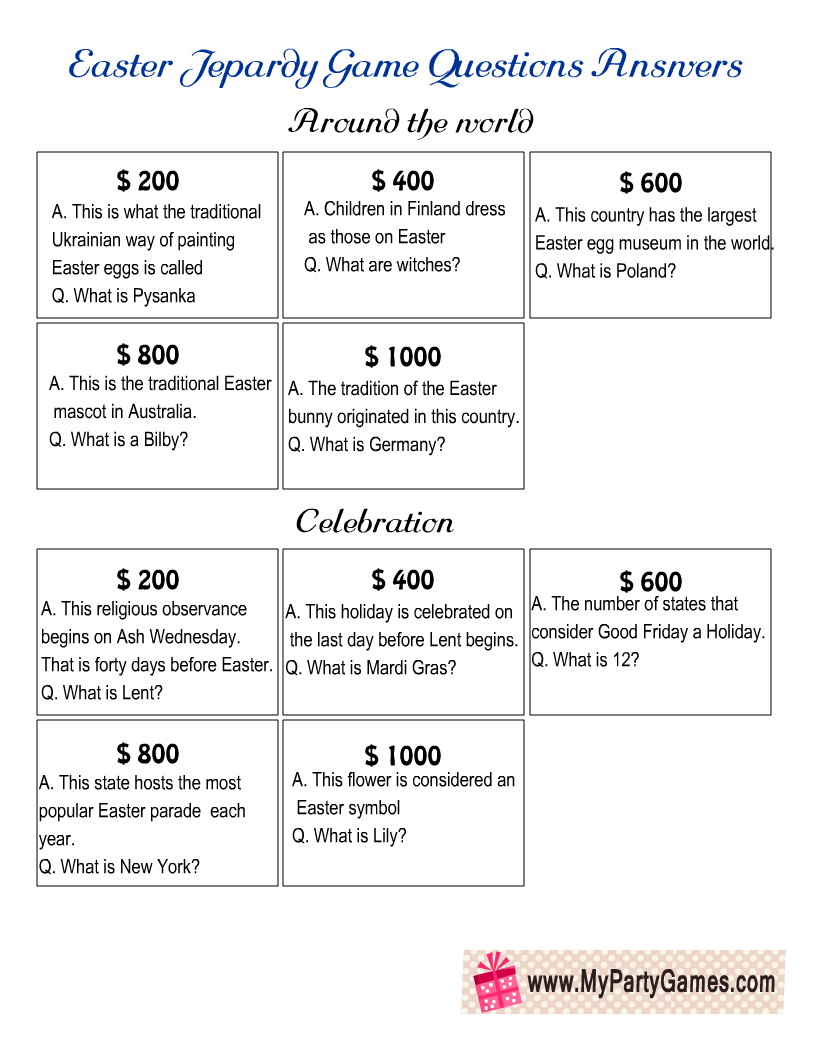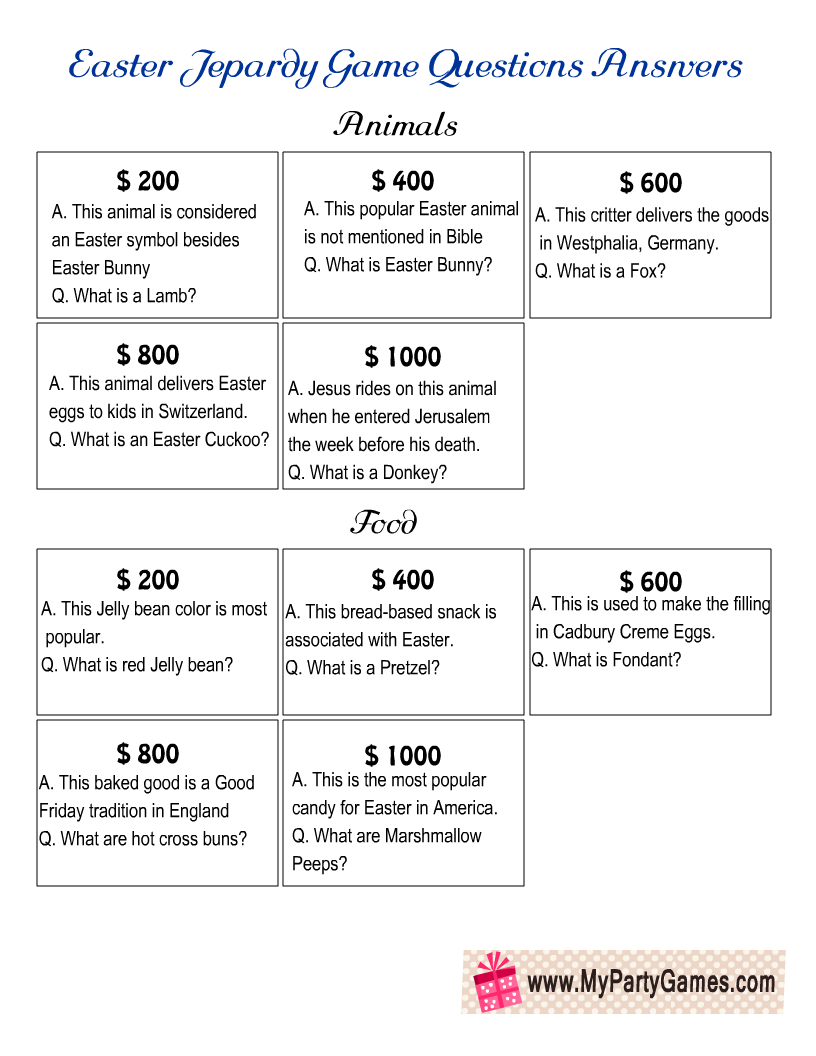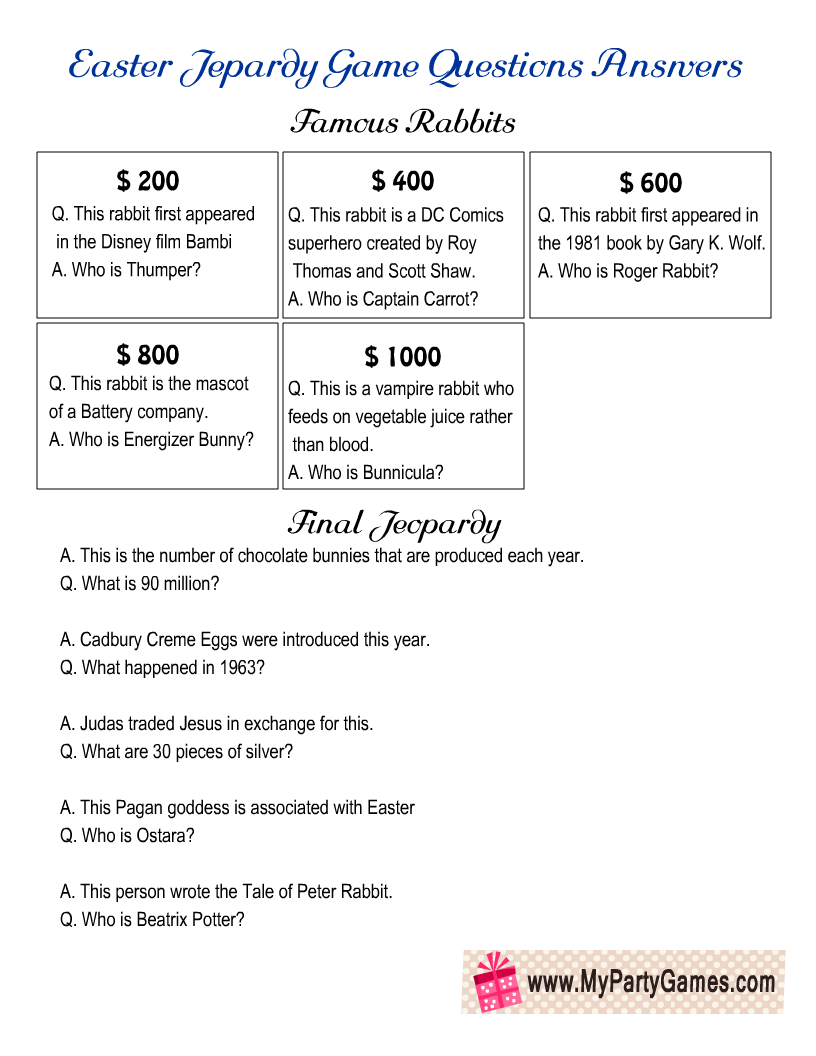 These are three free printable Answers and Questions or Questions and Answers sheets for this Easter Jeopardy-inspired Trivia Game.
Just click or tap on each printable sheet one by one and the larger printable will open up. You should cut out the cards for each category around the edges and you should choose any question from the final Jeopardy round.
Don't forget that the Answers should be asked as questions.