Easter is a Christian holiday, so I am sharing a Free Printable Easter Bible Trivia Quiz with Answer Key today. I have made this free printable game in two different styles so you can print it in the one you like more. You can play this biblical trivia quiz at church gatherings, family get-togethers, old homes, and classrooms. There are 16 multiple-choice Easter trivia questions from the Holy bible and the players will have to guess the correct answer.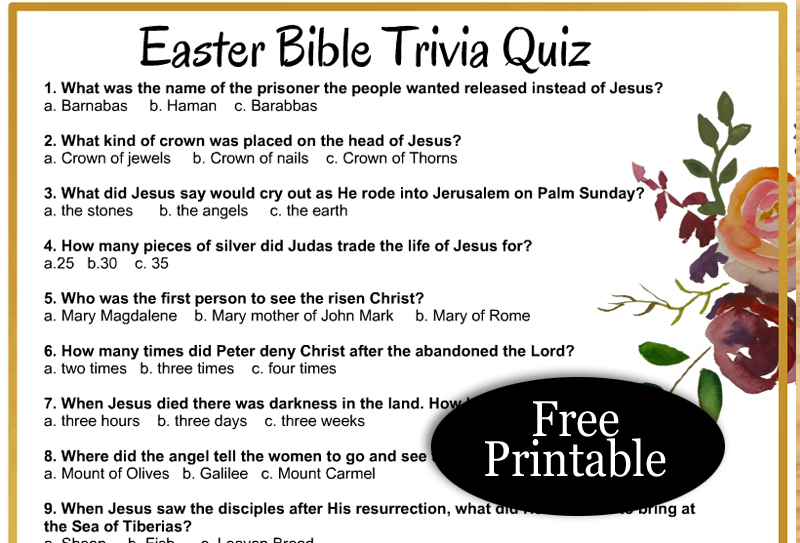 How to Play
Print this trivia quiz in the design of your choice and distribute the quiz sheets among the players. Ask the players to guess the correct answer from the multiple choices that are given under each question. After all the players have finished the quiz, collect the sheets and check their answers. The person with the most correct answers wins.
Free Printable Easter Bible Trivia Quiz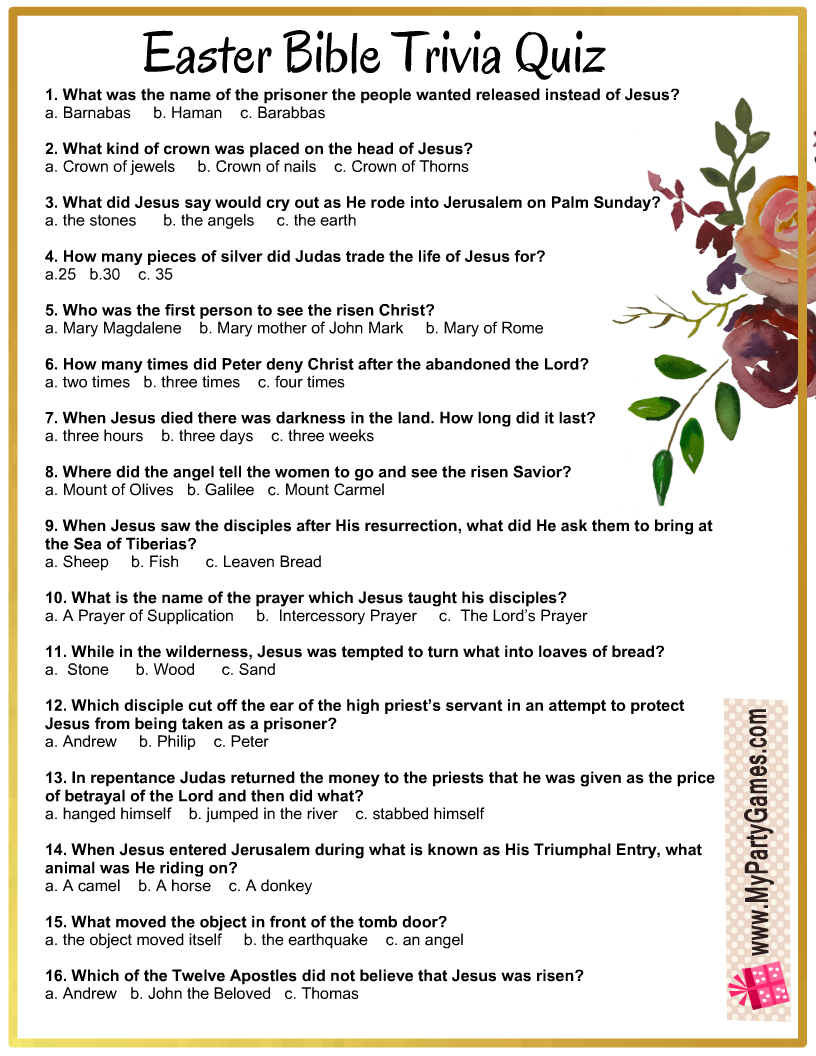 This is the first design for this Easter bible trivia quiz. This game card has a floral design and a gold border surrounds all the questions. Just click or tap on this thumbnail image and save the larger printable sheet.
Easter Bible Trivia Quiz Free Printable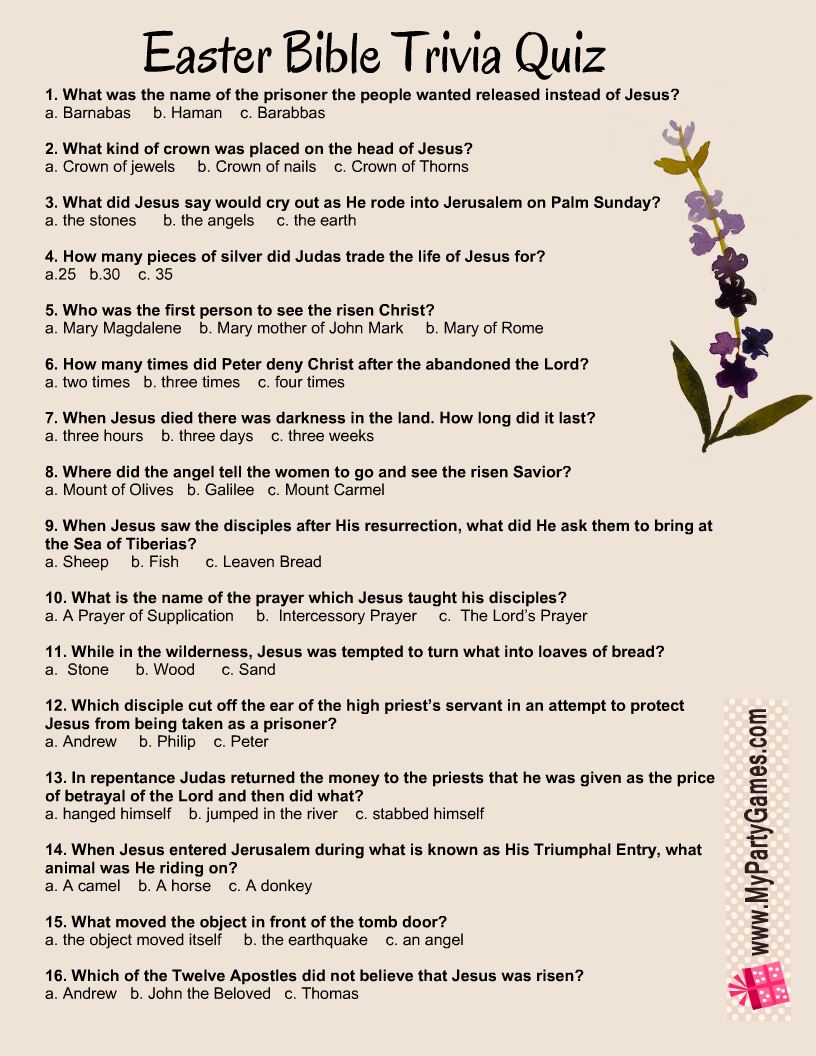 This is another printable sheet for this Easter trivia quiz. This game card is decorated with an image of a lavender branch and this sheet has a beige background. You can print the game in this design if you like it more.
Free Printable Easter Bible Trivia Quiz Answer Key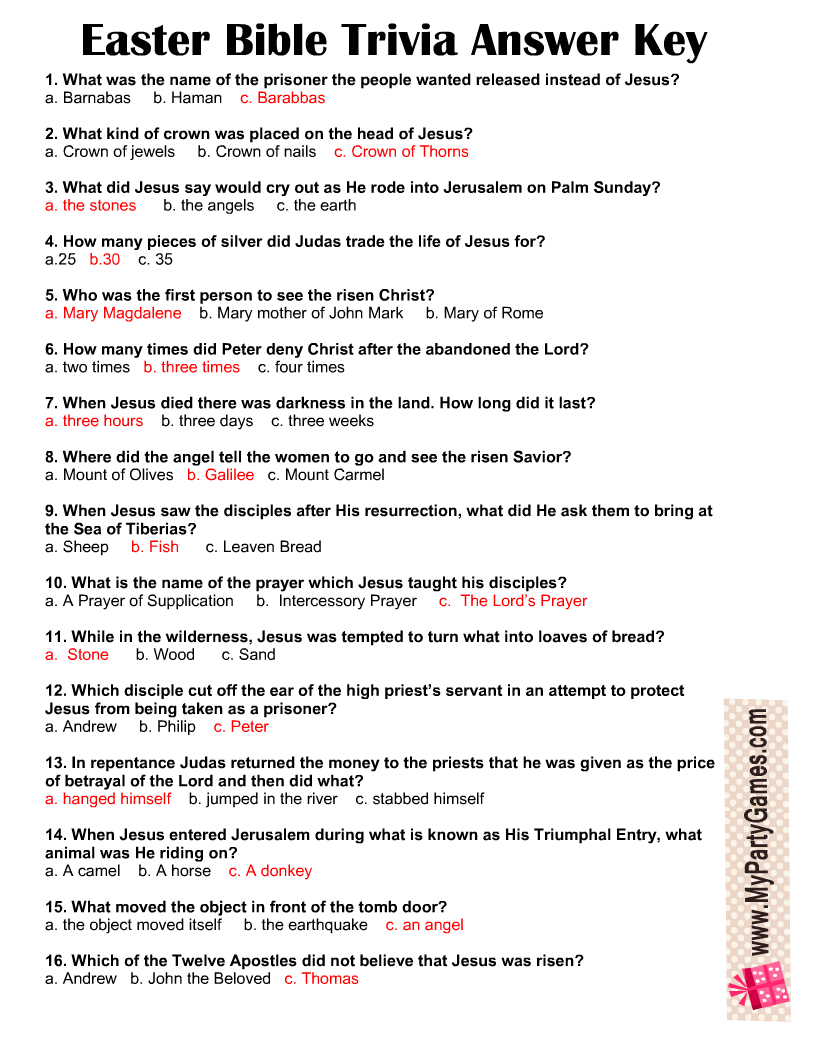 This is the answer key to this free printable Easter Bible trivia quiz. All the correct answers are highlighted in red color. You need to print just one copy of this answer key. You can also save this key to your phone or tablet as you only need it to check the answers that are given by the players.