On this page you will find many colors and free printable  designs for What's on your Phone Baby Shower Game. This is a contemporary version of the classic what's in your purse game. I have made free printable game cards for this game in pink, blue, yellow and orange colors. You can play on the pink game cards if this is a girl's baby shower and on blue game cards on a boy baby shower. If the parents to be do not want to disclose the gender of the baby or it is still unknown then you can use the gender neutral play cards. These gender neutral play cards are in green and orange colors. You should pick and print the game card according to the number of your baby shower party's guests, one day before the shower.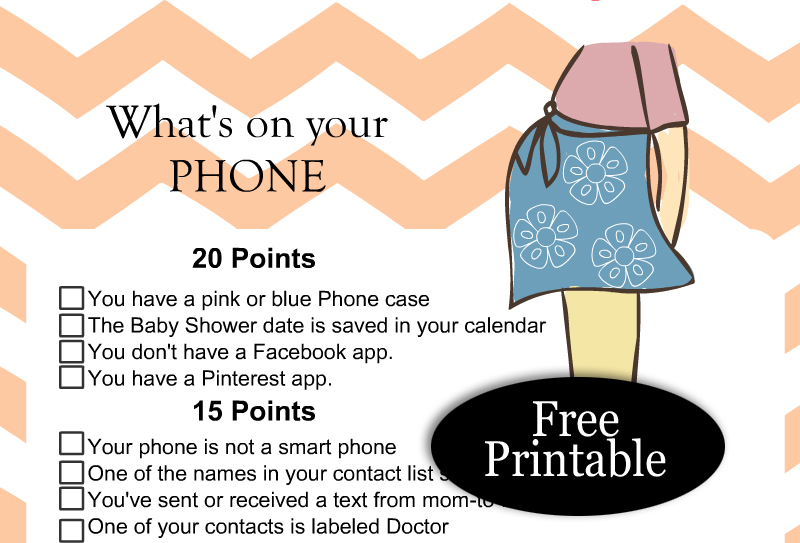 How to Play
Distribute the game cards among your baby shower party guests along with a pen or pencil. Ask your guests to check the boxes which are right. Ask them to calculate their points. The person with highest score will be the winner. The winner will have to show the contents in her mobile to other participants to verify her answers.
Free Printable What's on your Phone Baby Shower Game
I am sharing three beautiful free printable game cards for this What's on your phone baby shower game. All these free printable games are decorated with polka dots. You can print these game cards  very easily on your home printer.
What's on your Phone Baby Shower Game with Chevron Pattern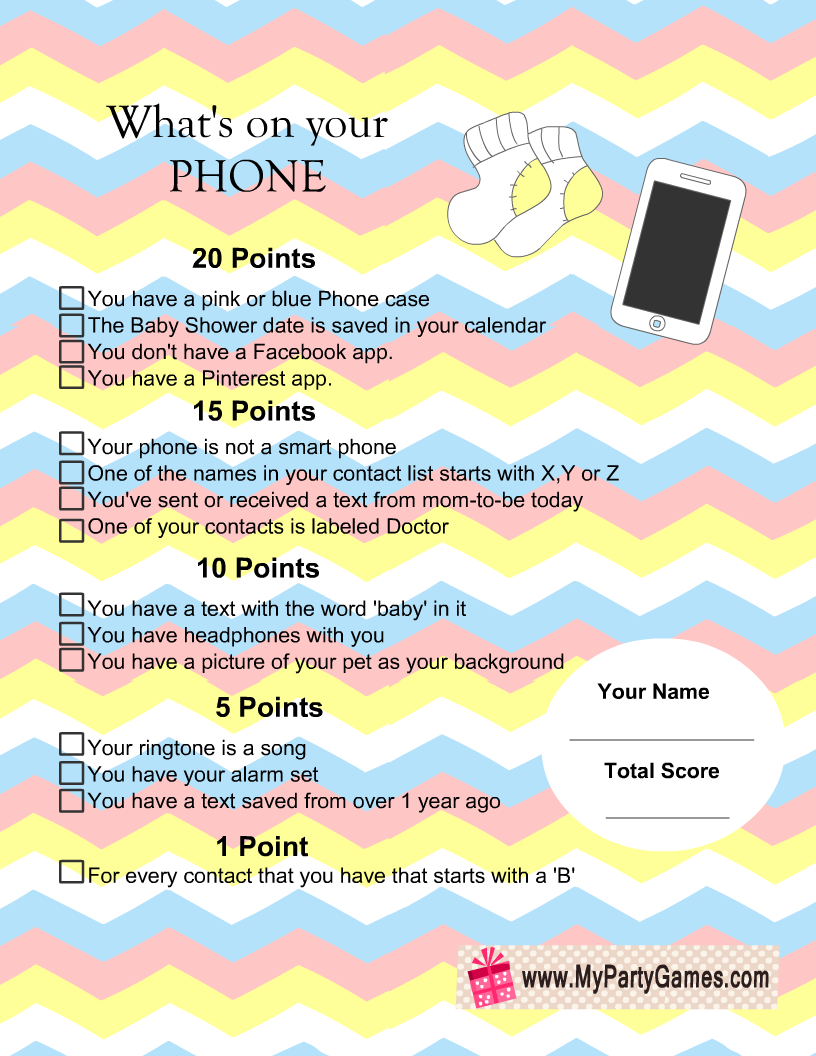 This is a free printable What's in your Phone baby shower game with a colorful chevron patten in the background. The chevron is made with blue, white, pink and yellow colors. You can play this game on both boy baby shower and girl baby shower parties.
What's on your Phone Baby Shower Game featuring Teddy Bear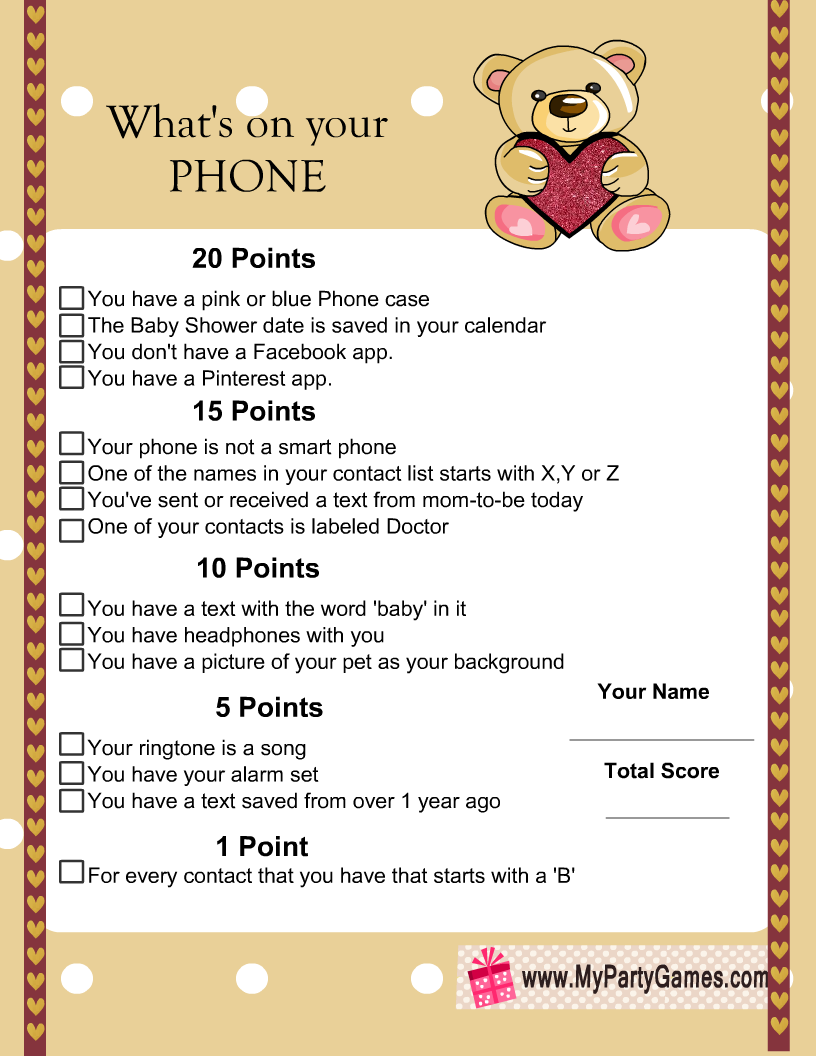 This is another very cute free printable version of this game featuring a super cute teddy bear.
What's on your Phone Baby Shower Game in three Colors
This is a another adorable design for this free printable game in three colors. Just click on the thumbnail of the game image in the color of your choice and then right click and save the bigger image.
If my printables are not enough then please visit any of these links to find more adorable printables for this game.
This is not my website but you will find a beautiful what's in your phone game printable in PDF format there. It has a cute image of a bee and a bee hive.
This is another link where you will find free printables for this game in two adorable colors
Please pin my post on Pinterest and share it's link on Facebook and other social media. Also leave a comment below with your suggestions and ideas.