Today I am sharing Free Printable Baby Shower Crossword Puzzle in three different designs. There are 12 baby shower trivia questions that you have to answer correctly in order to solve this puzzle. This puzzle is slightly difficult but this is fun to play if you like word games. I have made this puzzle in three different designs and you can download it in the design of your choice. I am also sharing an answer key to this crossword puzzle at the end of this page.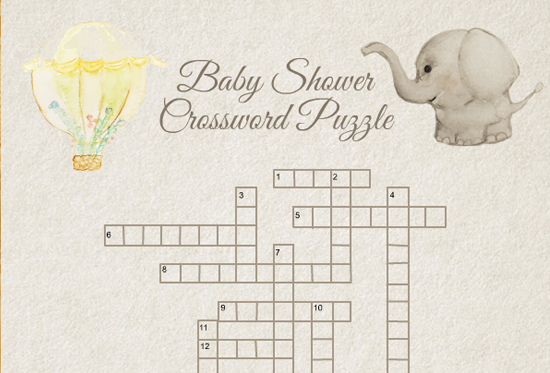 How to Play
Distribute the game printouts among the baby shower guests along with a pen or pencil. Ask the guests to solve the puzzle by answering the trivia questions written at the bottom of the game sheet. The person who solves the whole puzzle correctly will be the winner.
Free Printable Baby Shower Crossword Puzzle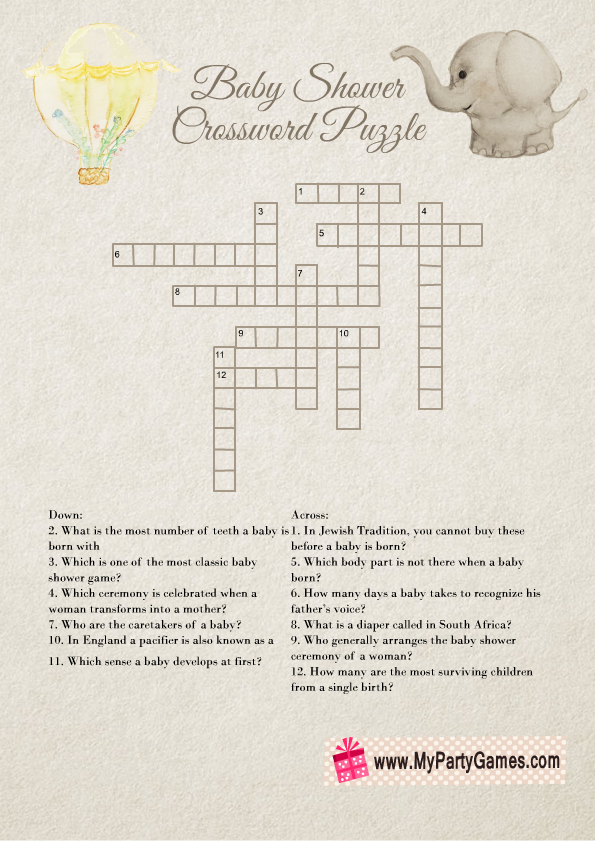 This is the first free printable for this Baby Shower crossword puzzle. This adorable game card is decorated with the image of a cute elephant and a hot air balloon. All the graphics used to make games on this website are made by me. Just click or tap on the smaller image of this game to get the bigger printable PNG image.
Baby Shower Crossword Puzzle Printable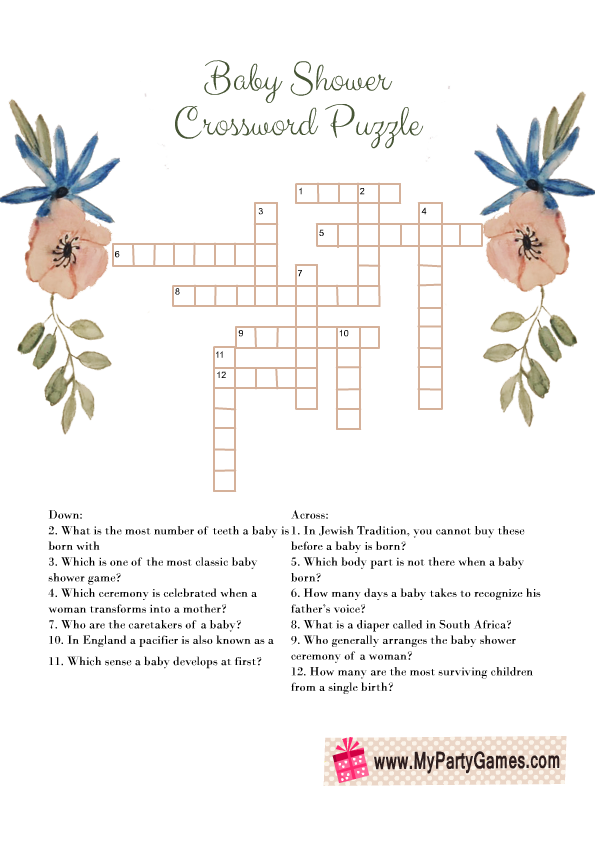 This is the same puzzle with the same questions as the puzzle that I have shared above but this game card has an entirely different design. This game sheet is decorated with blue and pink flowers against a white background.
Baby Shower Crossword Puzzle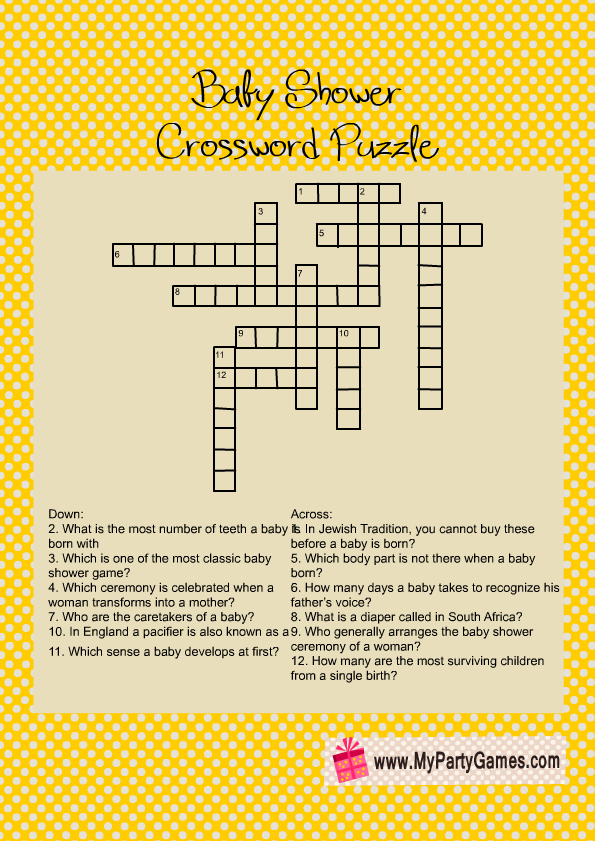 This is the third printable sheet of this fun crossword puzzle. This puzzle sheet is in a gender-neutral yellow color and decorated with polka dots. You can print it in this design if it matches the theme of your baby shower more.
Baby Shower Crossword Puzzle Solution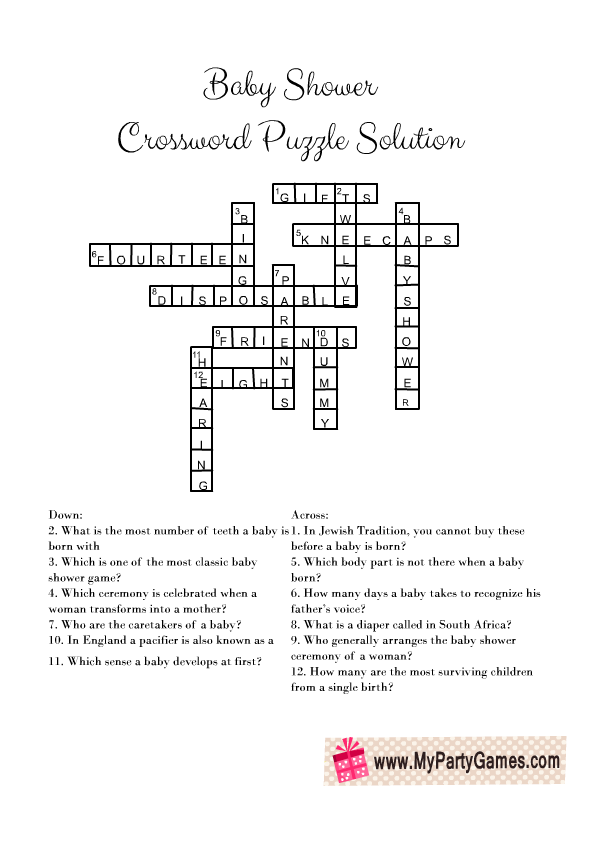 Here is the solution to this crossword puzzle. You can take a look at it to check the answers given by your baby shower party guests. Just click or tap on the thumbnail and save the bigger image.
You can find an easier baby shower crossword puzzle in three different colors on this website.
This website also offers a cute and easy baby shower crossword puzzle with solution.