Today I made this fun and popular Baby Shower Gift Bingo Game – Free Printable in 5 different colors. I have made this game in classic pink and blue colors for girl and boy baby showers and also in gender neutral colors, such as white, green and orange. I have made these games in PNG format so you can just save the image and print it.

How to Play
Print and distribute the bingo game cards among your baby shower party guests in color of your choice. Do not forget to give the guests a pen or pencil along with the game cards. Ask the guests to list all the gifts that they think that mom to be will be receiving that day. When mom-to-be will be opening the gifts, ask your guests to check all the correct guesses. The guest who has 5 correct guesses in a row and shouts Bingo loudly will be the winner.
Free Printable Baby Shower Gift Bingo Card in Pink Color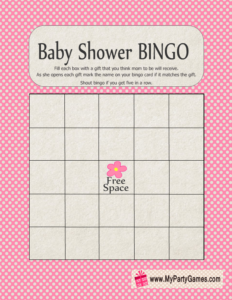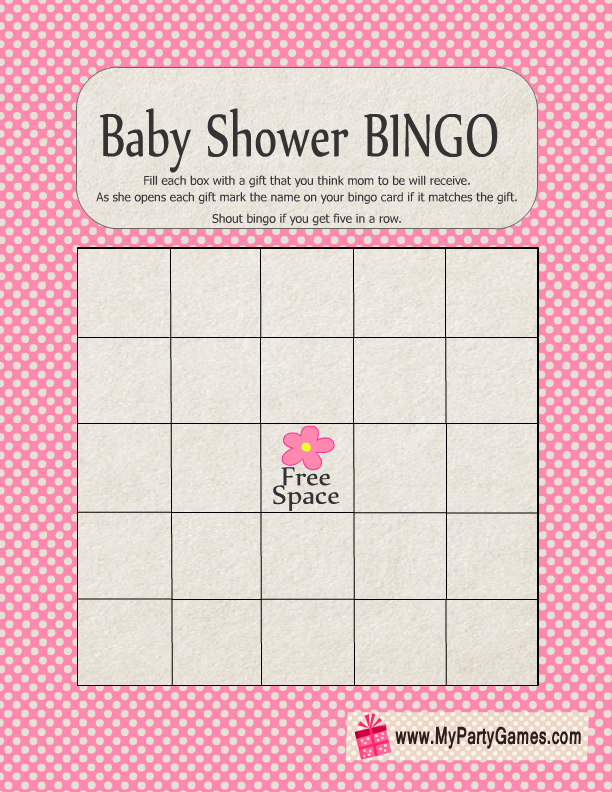 Click on the thumbnail image of the game card above and then right click and save the bigger image. You can use this adorable pink game card on a girl baby shower. It has a cute pink background with polka dots.
 Baby Shower Gift Bingo Game in Blue Color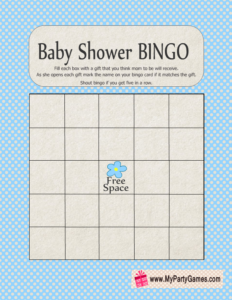 Click on this blue thumbnail image of this game and save or print the bigger image for your boy baby shower party. These adorable Bingo game cards will be loved by your guests.
Baby Shower Gift Bingo Game in Gender Neutral Colors
If the parents to be do not know or they do not want to disclose the gender of the baby then you can print any of these gender neutral free printable Bingo cards that I have shared above. I have made these cards in yellow, white and green colors. You can choose and print the one that matches your baby shower party's theme more.