Today I have made Free Printable Left, Right Baby Shower Game with a new story. This fun game will add lots of laughter to your baby shower party. There are many versions of this game available on the internet but the one I am sharing here is unique and new. You can print it in any design of your choice even though the design doesn't matter as only you will be looking at the sheet and reading the story.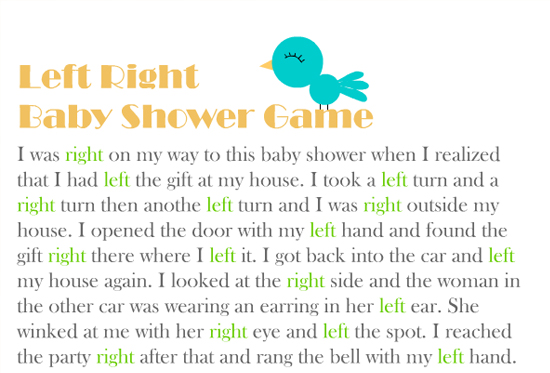 How to Play
Ask your guests to sit in a circle. Give one person a wrapped gift for passing around. There should be something nice inside this package for the winner.
Now start reading the story. Each time you say "RIGHT" the gift should be passed to the right and when they say "LEFT", they should pass the gift to the left. The person holding the gift at the end of the story will be the winner.
Free Printable Left, Right Baby Shower Game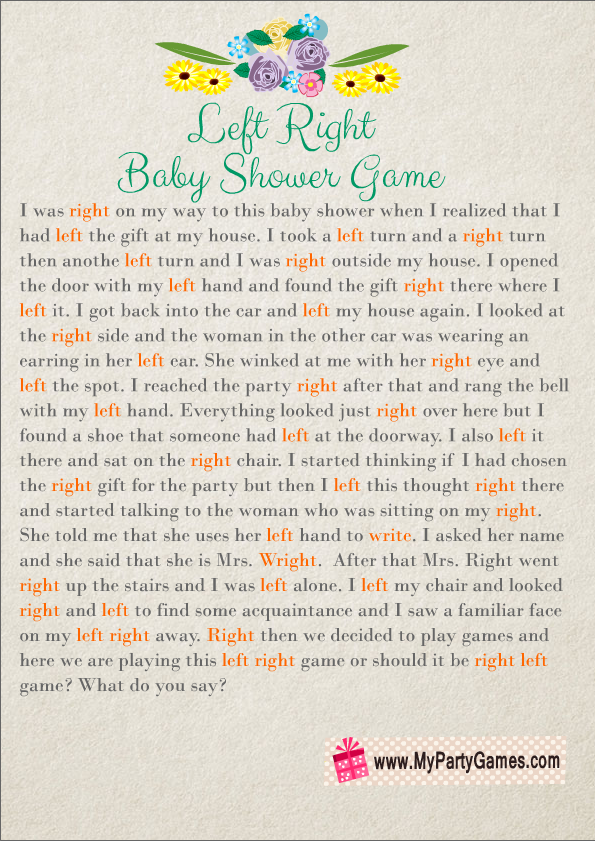 Click or tap on this image to save this beautiful free printable left right baby shower game card.
Left, Right Baby Shower Game Printable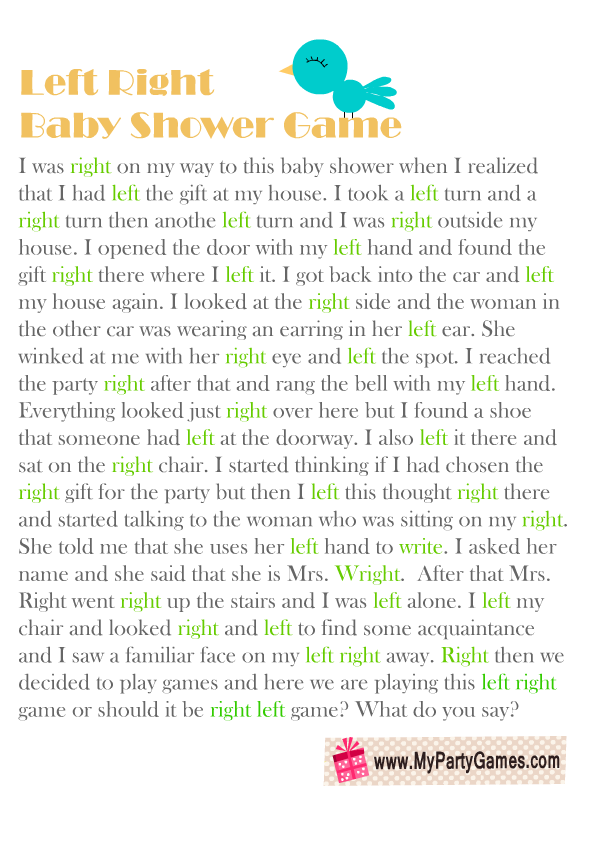 This is the more printer friendly version of this game. You can also print this by using a black and white printer as your guests wont be looking at it.
If you want to take a look at other options then you can print this version of left, right baby shower game by my practical baby guide. There is a funny story of Mr. and Mrs. Wright that can confuse your guests.
This website also offers a free printable left, right story in a beautiful design.
This website also offers this fun game with a story that you can read. The game can be easily downloaded from this site.
I hope you have liked the game made by me and the games collected by me as well. Please leave a comment to share your feedback. <3