Today, I am sharing a free printable game for your office party and this game is called the Office Supplies A-Z Game. It's a challenge game that can be played as part of minute-to-win-it games. There are two free printables available for this game, both of which can easily be printed on an A4 sheet using a black-and-white printer at your office. One sheet comes with a border, while the other is plain. You get to choose which design you prefer. Have fun playing!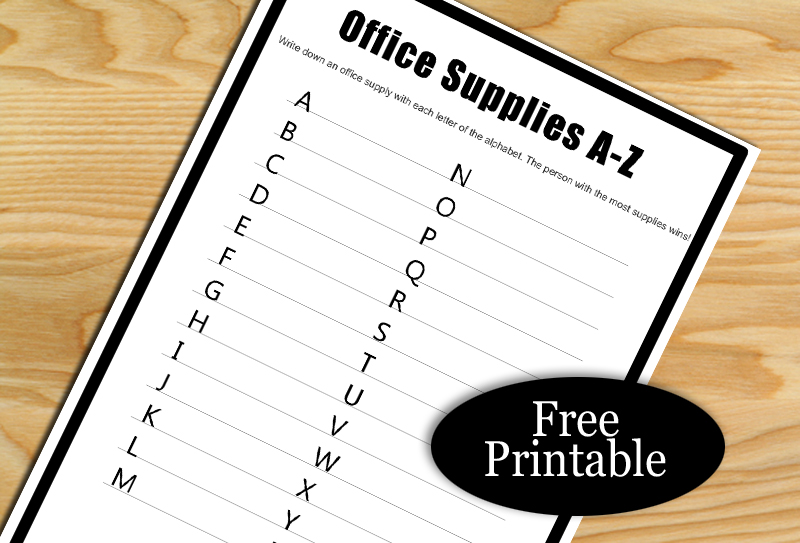 How to Play
Print out the game cards and distribute them among the players. Instruct the players to write down an office supply or item at the office that starts with each letter of the alphabet. The participant who lists the most office supplies correctly wins.
Free Printable Office Supplies A-Z Game for Office Party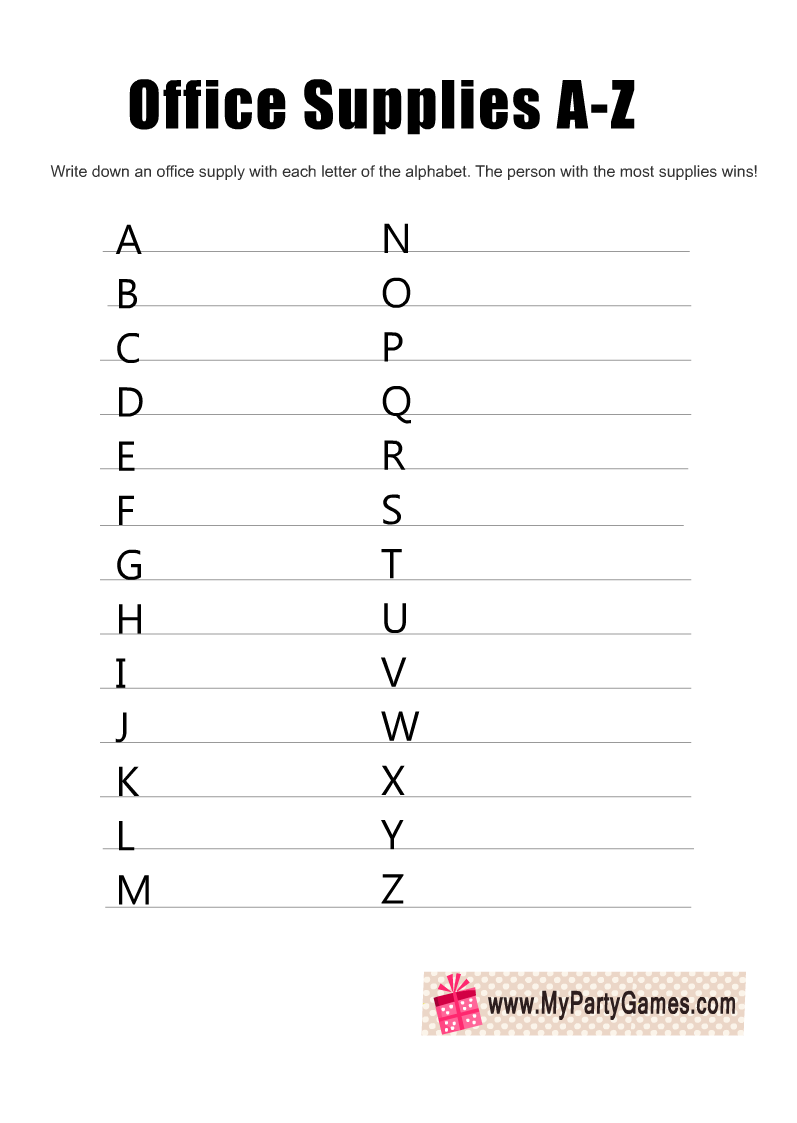 This is the first printable game sheet for this fun office supplies A-Z game. This is a simple game card that you can print on a regular A4 sheet. In order to acquire the printable sheet, just click or tap on the thumbnail and save the larger printable image.
Free Printable Office Supplies A-Z Game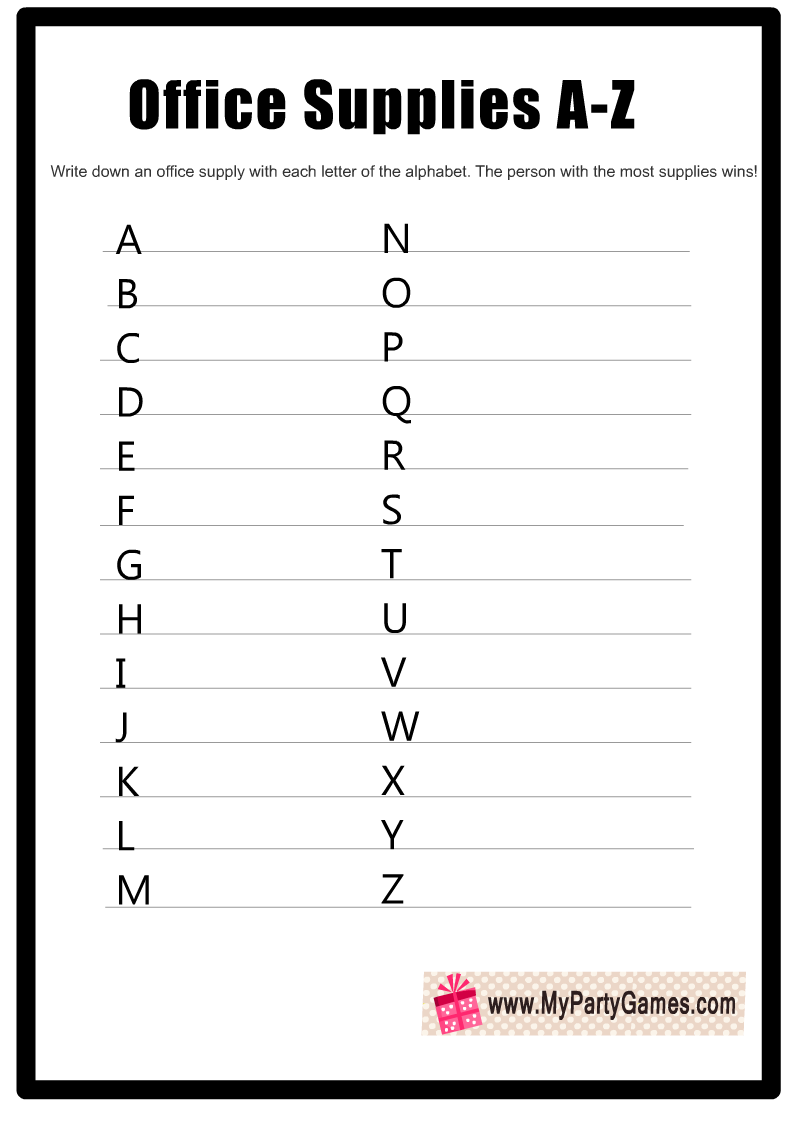 This is the second printable card for this fun workplace game. This game sheet has a thick black border around it. If you like this design better then feel free to print it for your office party.