Today I am sharing a Free Printable Finish the Phrase, Office Party Game. This particular game is commonly referred to as the Mind Match game. Similar to the other games I am suggesting for an office party, it serves as an effective team-building activity. Not only does it allow coworkers to have a good time, but it also helps them form stronger bonds with one another.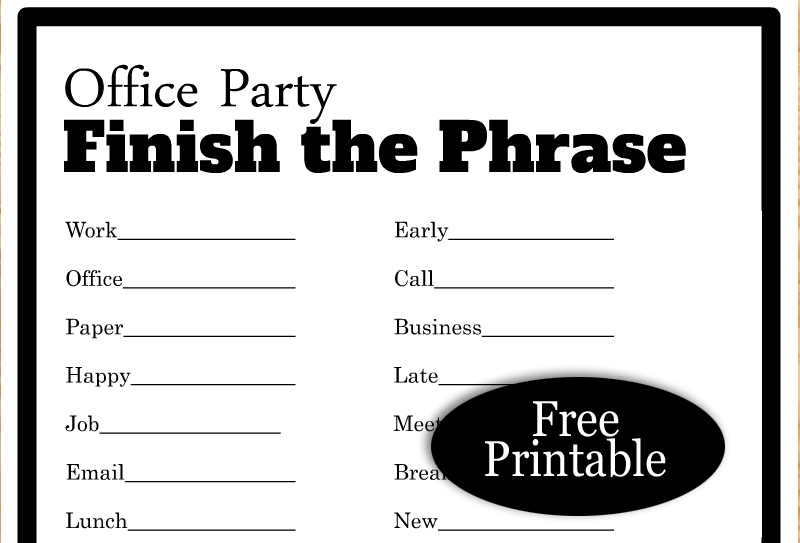 How to Play
This fun Office party game can be played in many creative ways. The first way is that you should declare answers given by one person as the answer key. For example, the answers that the boss may give can be declared the answer key. Now all the coworkers should try to match their answers with the one they think the boss might have given.
Another way to play this game is that everyone should finish the phrase and find a person whose answers are closest to their own.
Free Printable Finish the Phrase, Office Party Game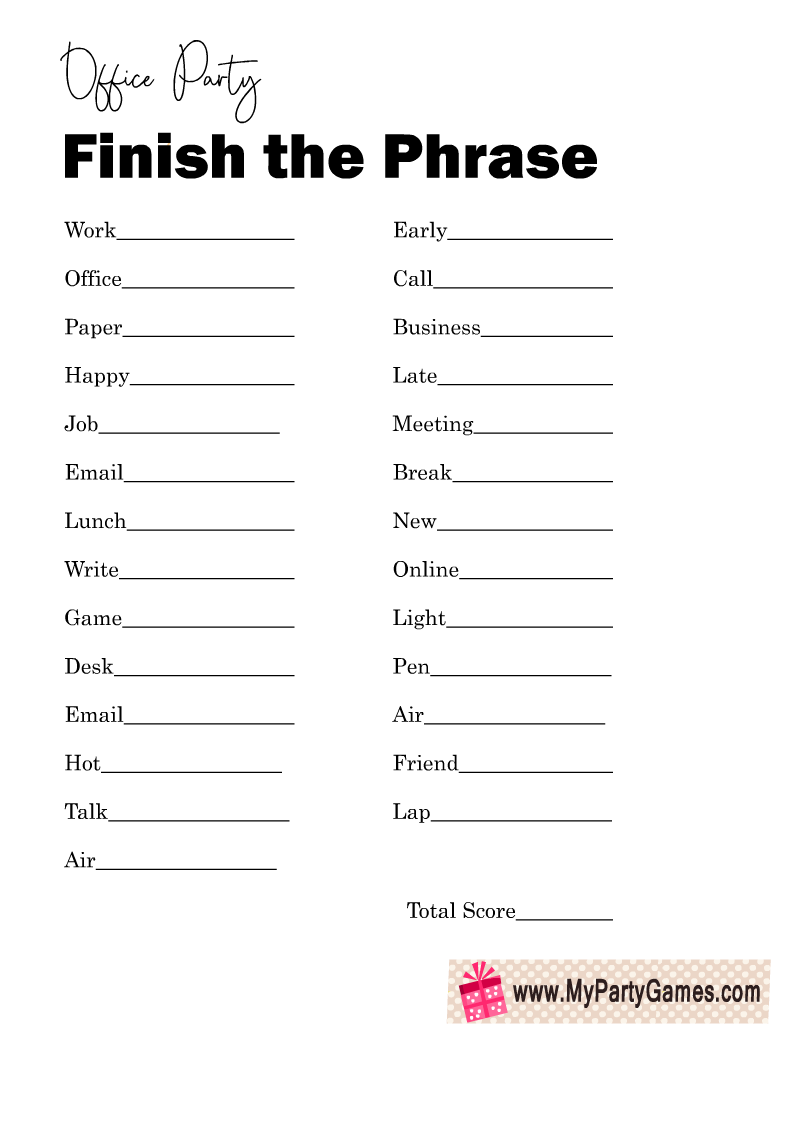 This is the first printable game sheet for this mind match or finish the phrase game. This game card has a very simple black-and-white design. To acquire the bigger printable sheet, you only need to click or tap on this thumbnail image.
Free Printable Finish the Phrase Game for Office Party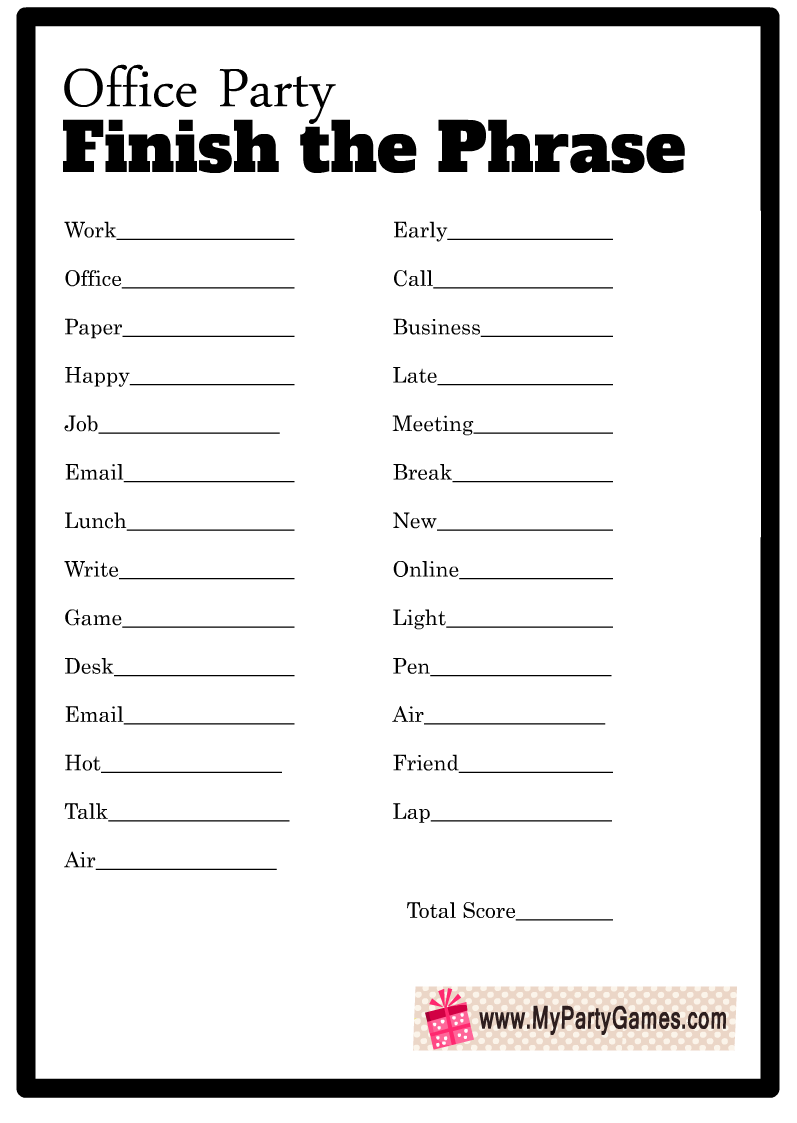 Here is the second version of the printable office game. This game card features a black border. All of the words and phrases on this sheet are identical to the ones on the previously shared sheet.