Playing games at office parties not only adds fun and interest but also helps to foster a positive and collaborative work environment. To that end, I'm sharing a free printable "Most Likely To" office party game that's sure to entertain and bring your colleagues closer together. I have made two free printables for this fun game and you can easily print the game by using that office printer.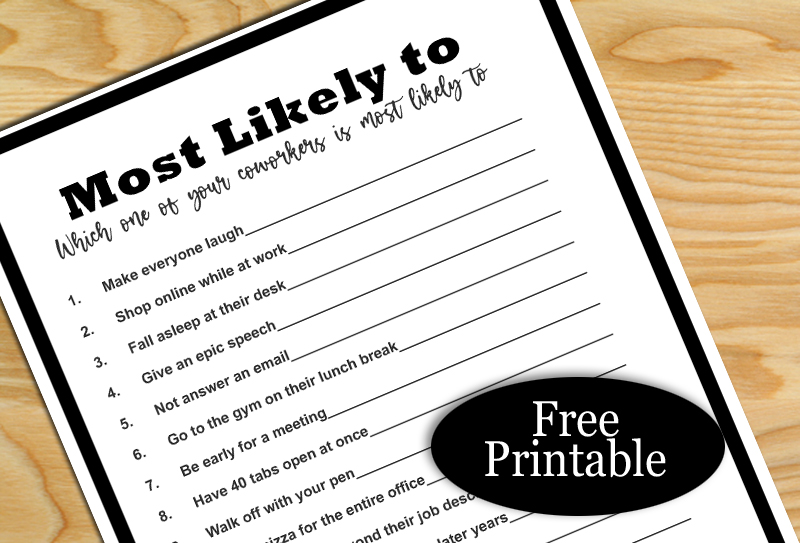 How to Play
Print and distribute the game cards among the players. The players have to name the coworker who is most likely to fit each description that is provided on the game card. You can give small prizes to the person who gets the most votes for a specific criterion to make this game more interesting.
Free Printable Most Likely to, Office Party Game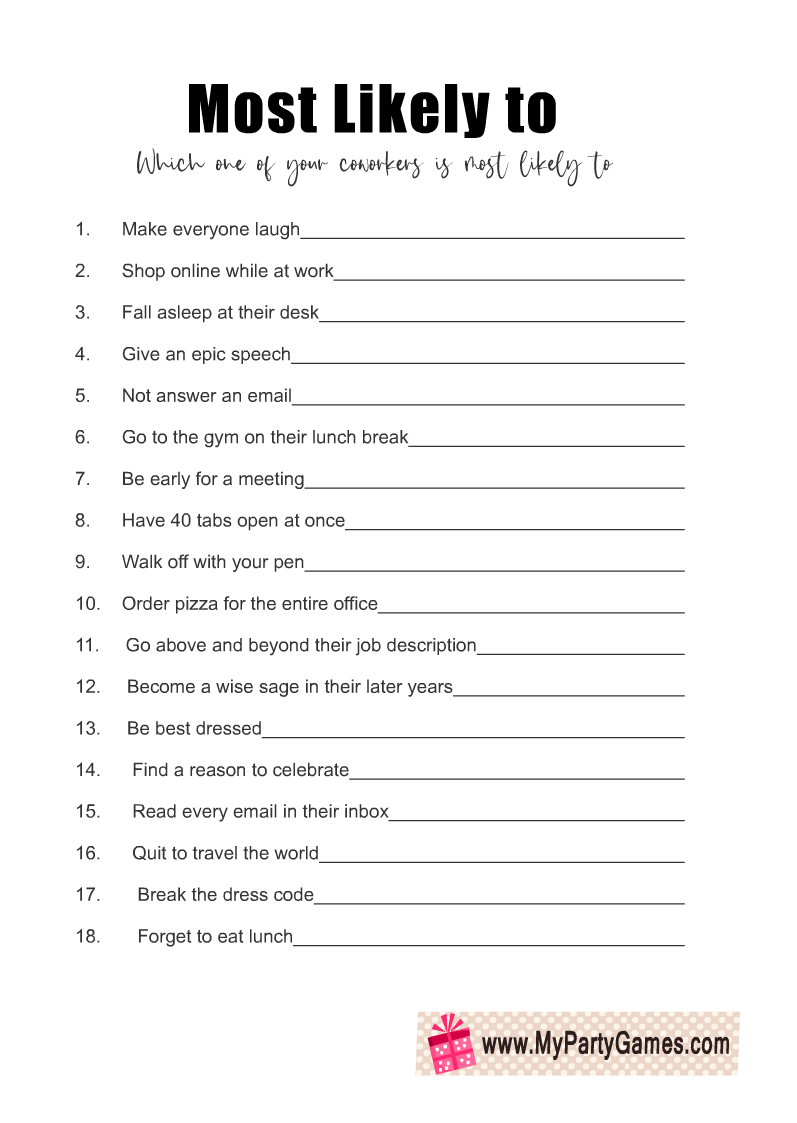 This is the first free printable sheet for this fun office party game. 18 different prompts are given on this game card. You need to click or tap on this thumbnail image to acquire the larger printable sheet.
Free Printable "Most Likely to" Game for Office Party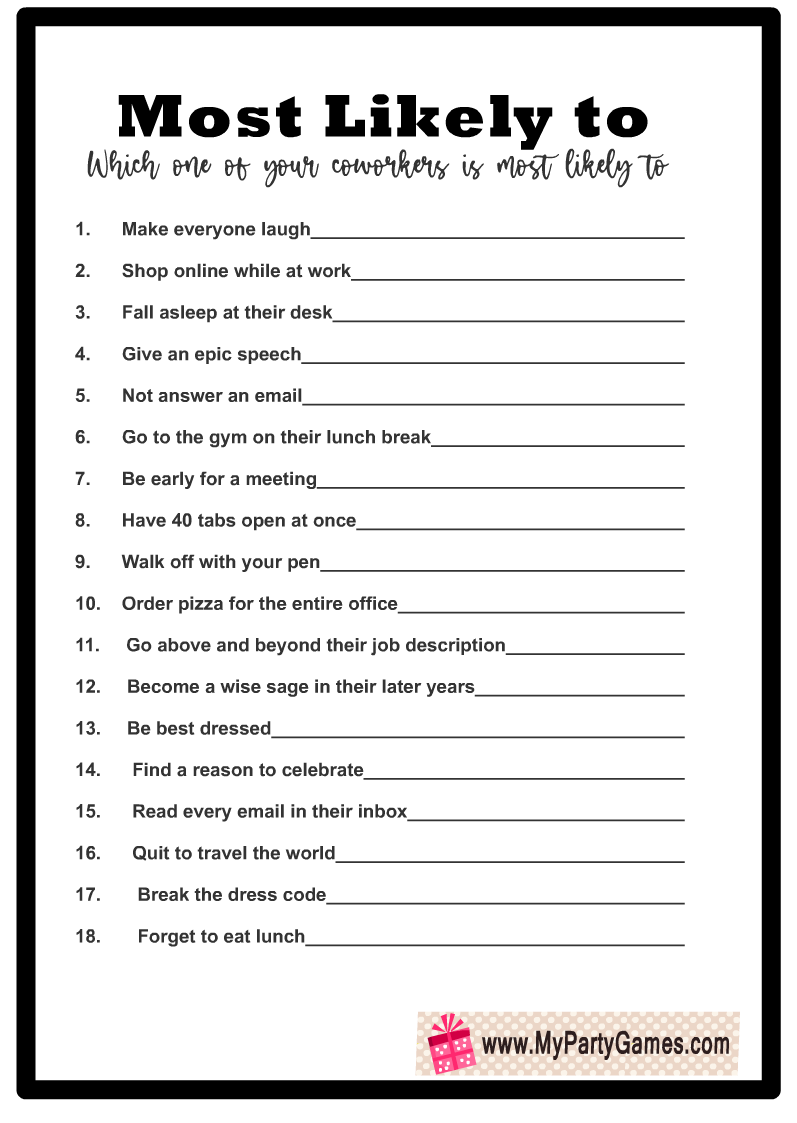 This is the second free printable sheet for this game. I have made these game cards in simpler designs compared to the rest of the games that I have shared on www.mypartygames.com. I believe that a simple black-and-white design makes these games more appropriate for an office party.