Games like Scavenger Hunt are enjoyable for everyone, including adults who want to unwind and have some fun. Today, I'm sharing a free printable office scavenger hunt game for you to play at your office party. These games can serve as team-building activities, and it's crucial to have leisure time at the office for everyone to recharge, reenergize, and stay motivated. I've created free printables for this game in two different designs, which you can easily print using an office printer.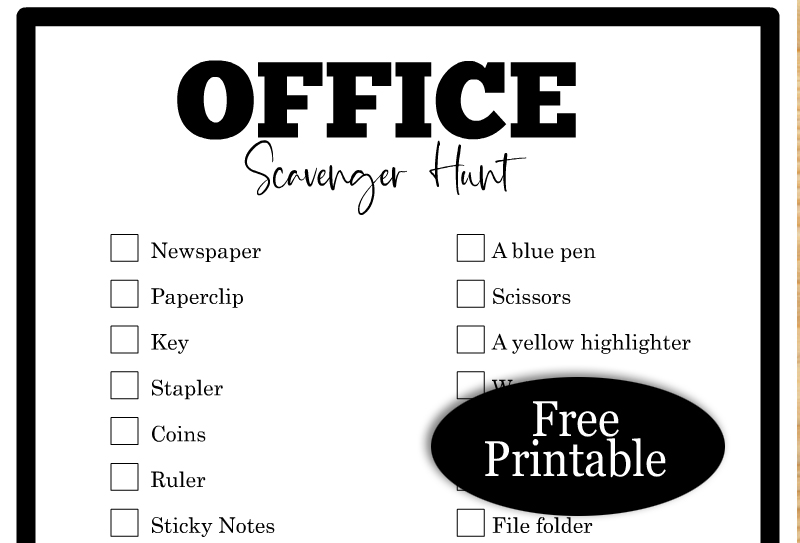 How to Play
Players can play this game in teams or as individuals. The goal is to gather all the items that are mentioned on the game card. The items that are too big to get collected can be marked on the game sheet only after the players have spotted them. The team or person who gathers the most items within the assigned time limit wins.
Free Printable Office Scavenger Hunt Game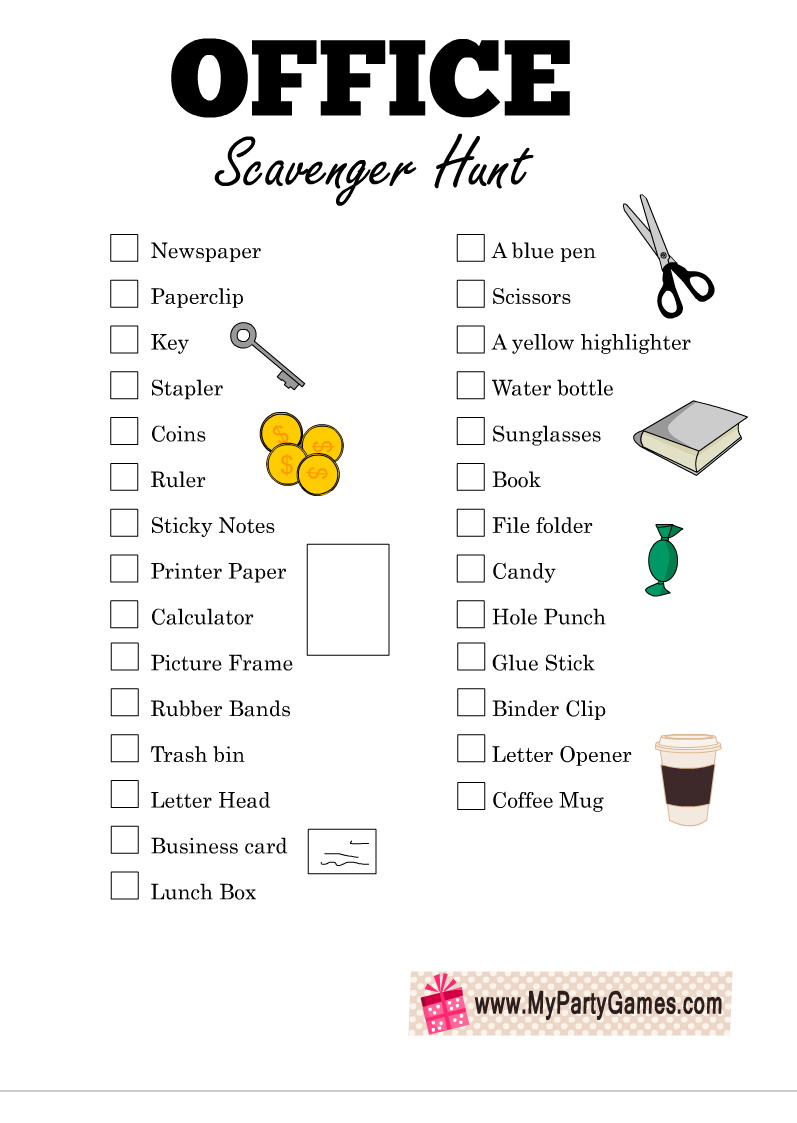 This is the first printable game sheet for this office scavenger hunt game. This game card has cute illustrations of some of the items that players have to hunt for. You need to just click or tap on this thumbnail to acquire the larger sheet.
Office Scavenger Hunt Game Printable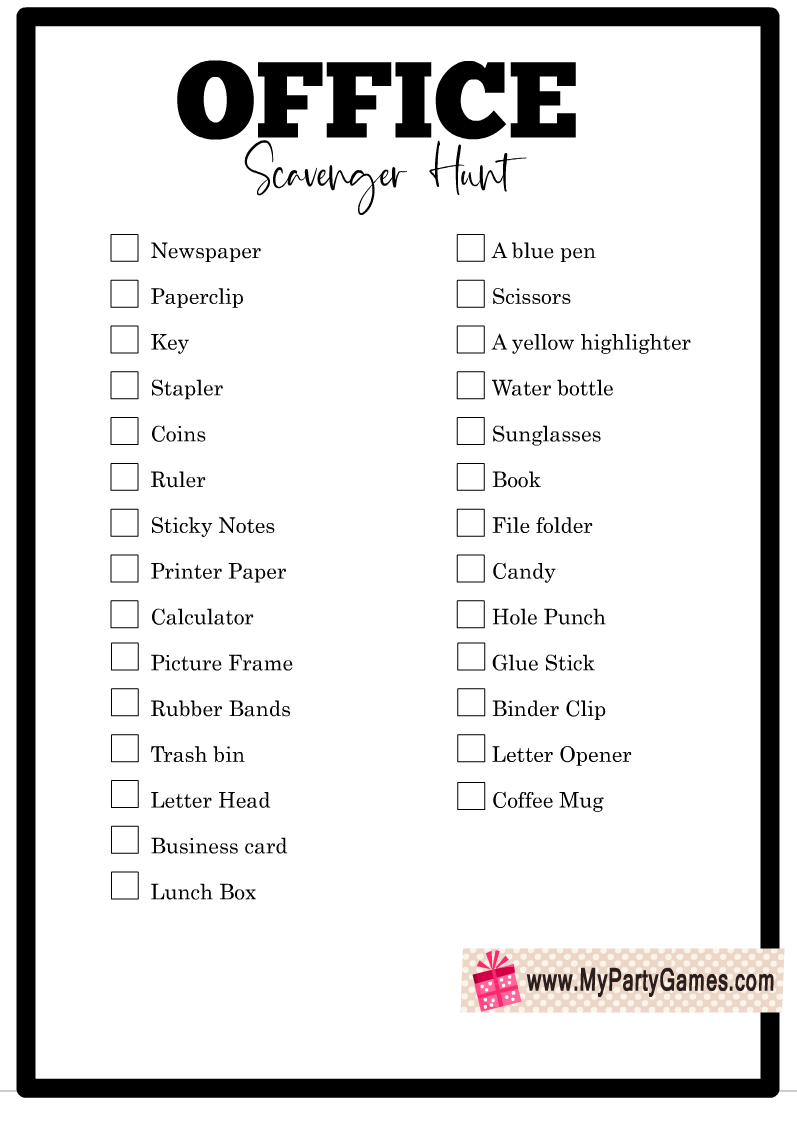 This is the second printable sheet for this fun office party game. This game card has a black border. There are 28 different items listed on this Scavenger Hunt game card that players have to find.