Today I am sharing a Free Printable Fall A-Z Game in two different designs. This game is both challenging and enjoyable, making it a great option for a variety of settings such as classrooms, camping trips, family game nights, or any fall-themed party. It is suitable for both kids and adults, allowing the entire family to participate together.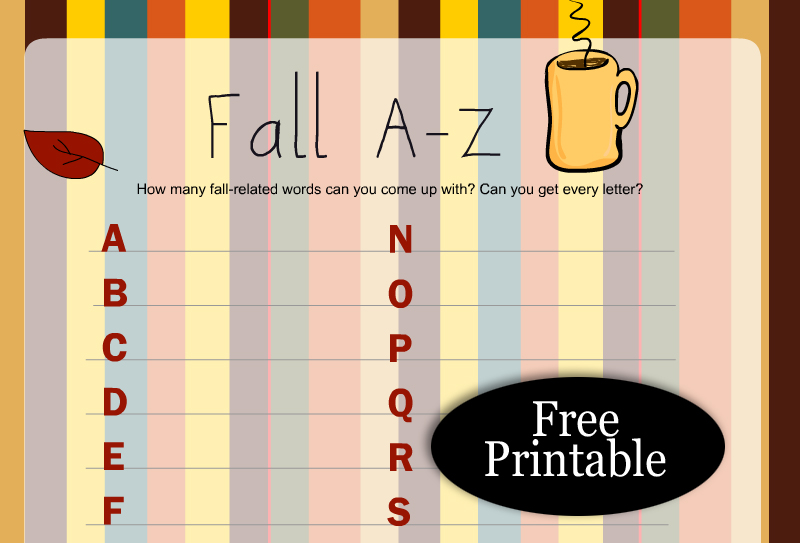 How to Play
To play the fall A-Z game, simply print and distribute the game cards to all players. Then, ask each player to come up with a fall-related word for each letter of the alphabet. The player who writes the most words within the assigned time limit of 3 or 5 minutes wins the game. This is a great way to have fun and stay entertained during the fall season.
Free Printable Fall A-Z Game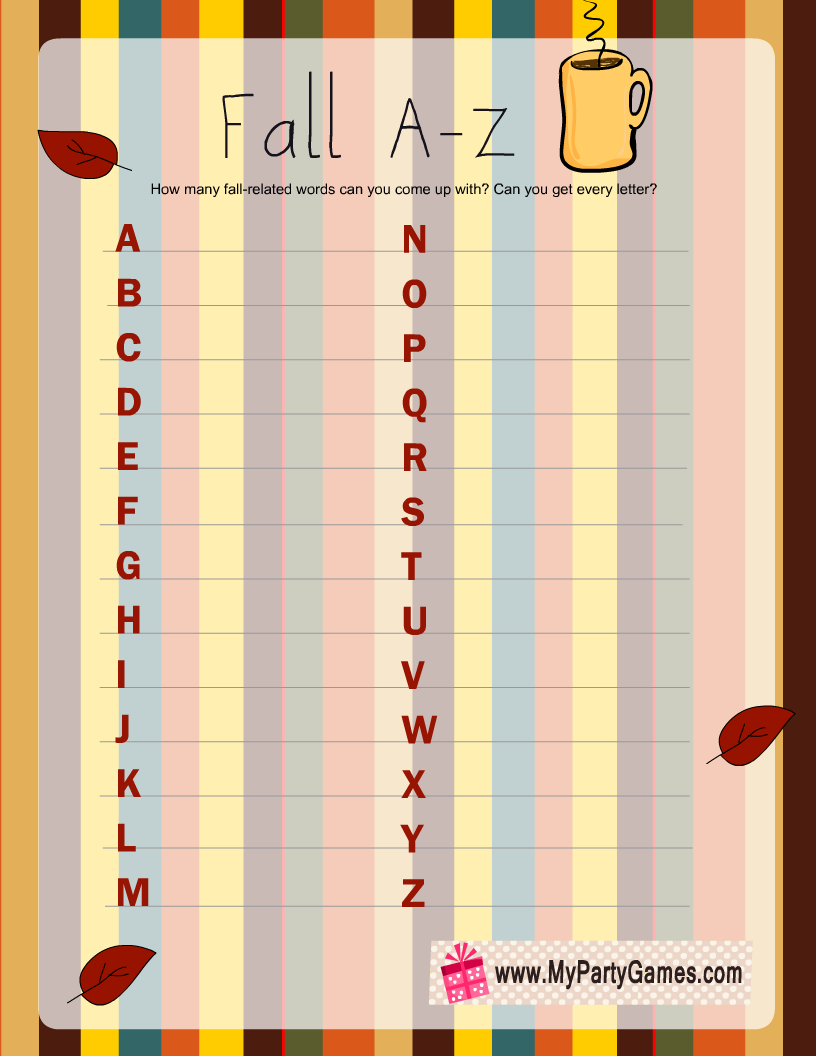 Here is the first printable game sheet for a fun fall game. The background of the card has stripes in the colors of fall. To save the larger printable sheet, simply tap or click on the thumbnail according to your device's specifications.
Fall A-Z Game Printable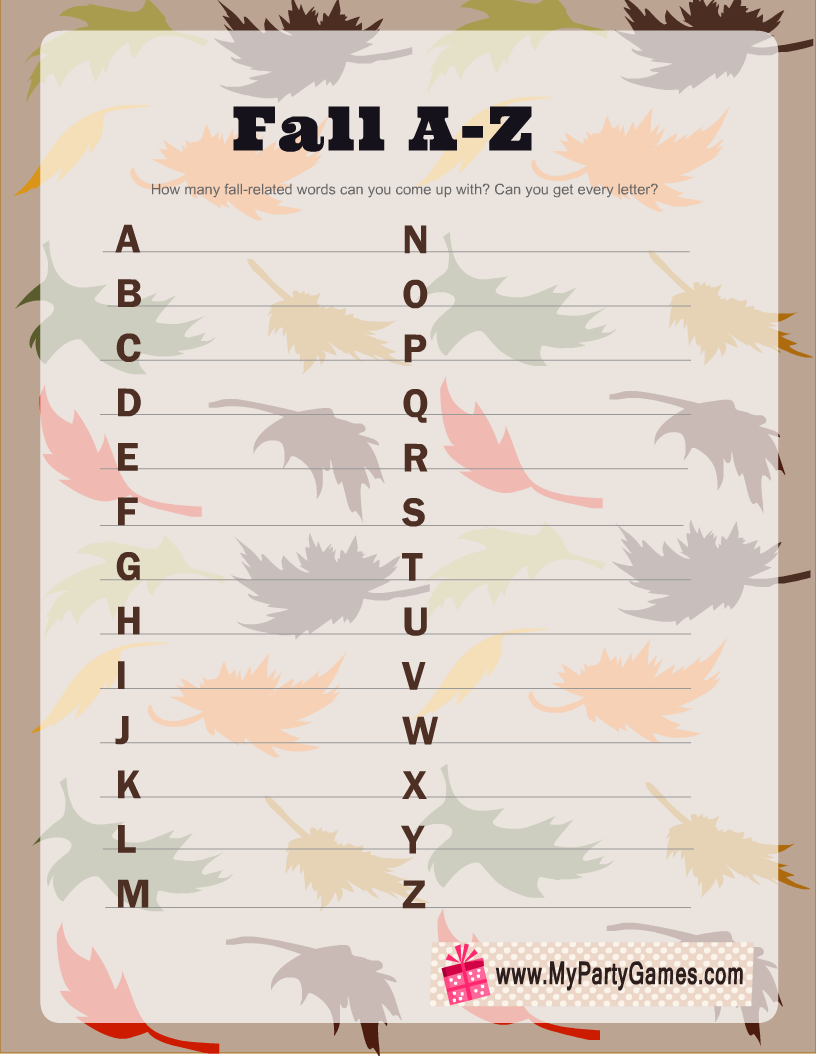 This is the second game card for this fun fall game. This game card has fall leaves in the background. You can print the game in this design if you like it more.