Today I have made Free Printable New Year Crossword Puzzles for Adults with Answer key in two different designs. You can play this puzzle game at your new year's gathering and party. You can print this in the design that you like more. This crossword puzzle is easy and fun but it is meant for adults. You can play this puzzle with your whole family as well.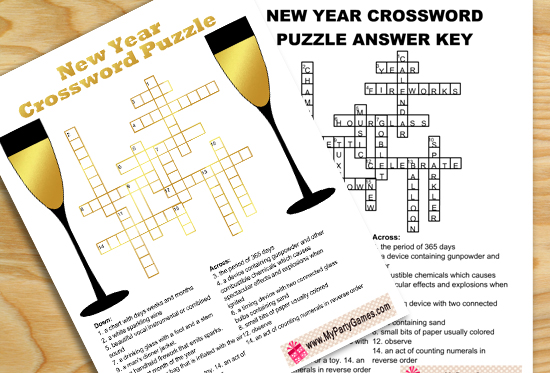 How to Play
Print and distribute the crossword puzzle sheets among your new year party guests. Ask the players to solve the puzzle by guessing the correct words with the help of the hints given on the page. The person who solves the puzzle correctly first will be the winner.
Free Printable New Year Crossword Puzzle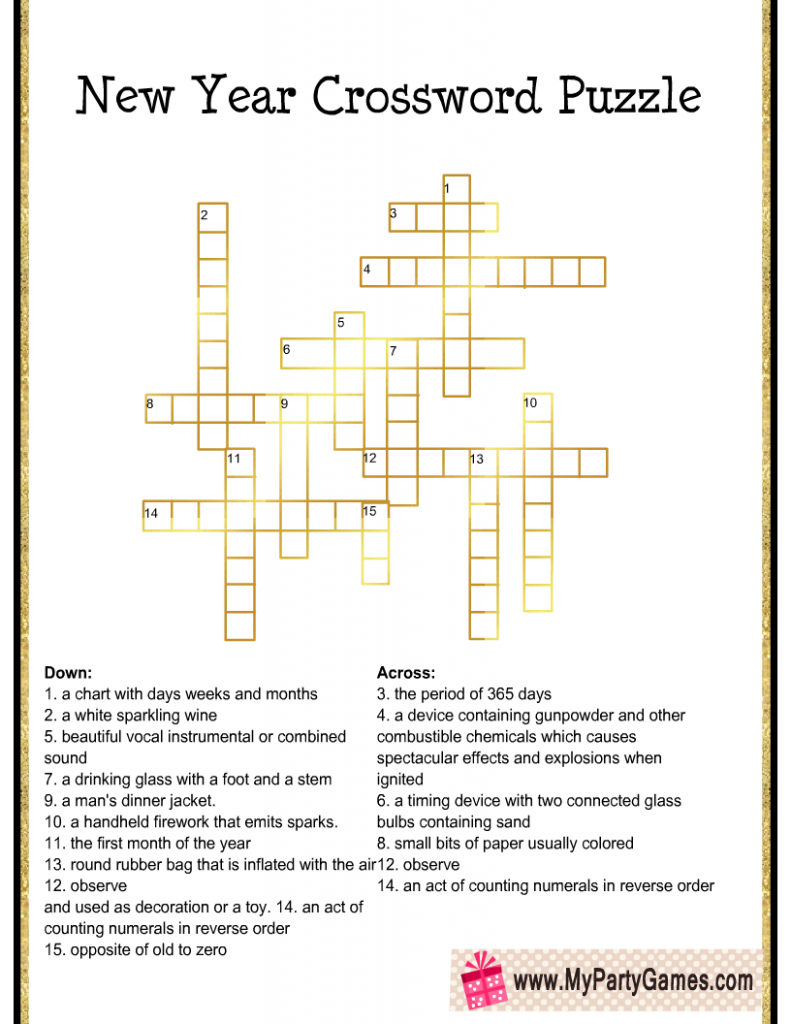 New Year Crossword Puzzle for Adults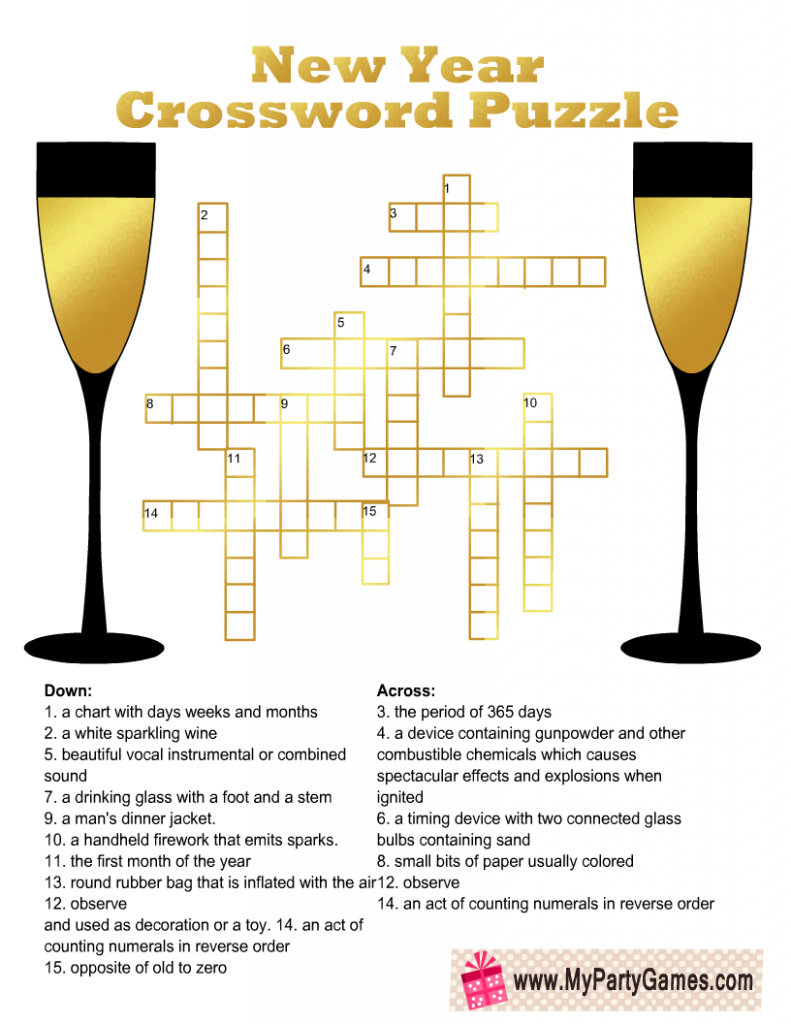 This is the second design for this crossword puzzle. This game sheet is decorated with images of two champagne glasses. Just click on the thumbnail and save the bigger, high resolution PNG image.
New Year Crossword Puzzle Solution Key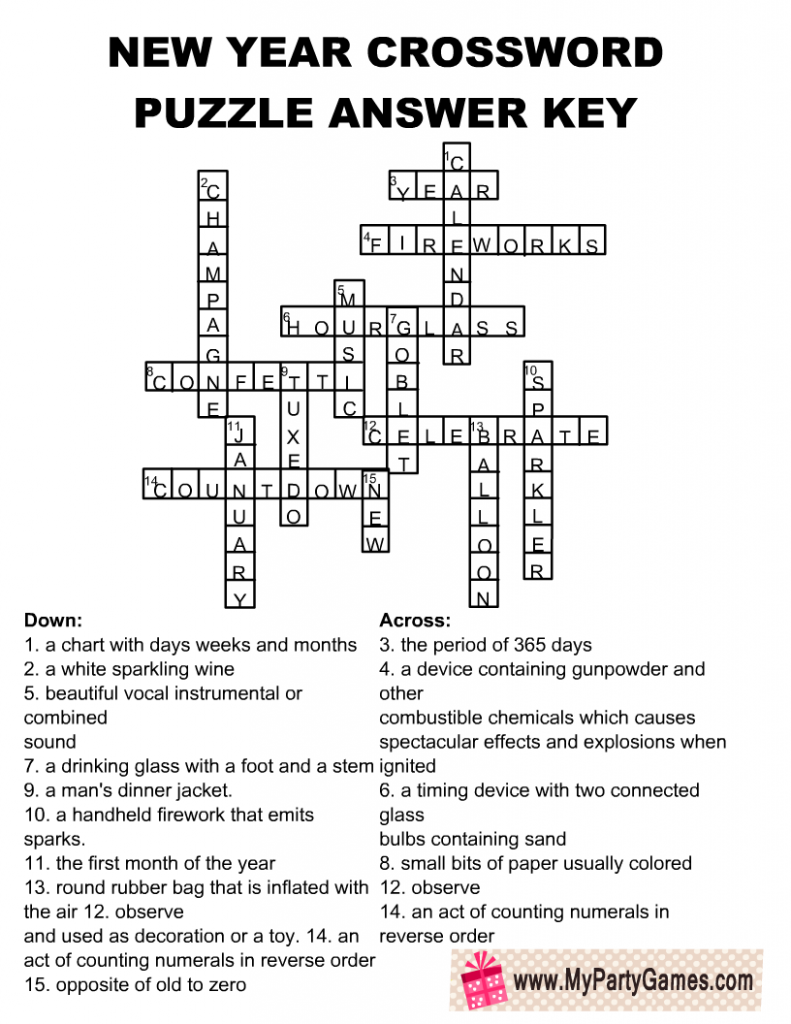 This is the answer key to this crossword puzzle. You will only need just one copy of this key. You can easily print the puzzles and the key by using a printer at your home or office. You can also get these games printed from a print shop for your own personal use.