Here is this Free Printable Pin the Kiss on the Groom Bachelorette Party Game. You can print the cute kisses sheet that I am sharing below. I am sharing the PNG image for these lips with a transparent background. You can print these lips on a transparent sticker paper sheet. You can also print these on card stock paper, cut around the edges and paste a rolled up tape on the back. You can also use thumbtacks inserted in these lips but then you need to have a soft board on the back.
Don't forget to ask the bride and other party guests if they are comfortable with playing this game.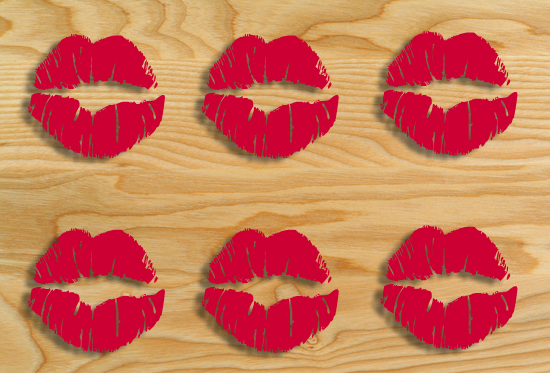 How to Play
You should get a life size portrait of the groom a day before the bachelorette party and paste it on a bigger board or on the wall. Cut the lips around the edges on transparent sticker paper or paste a rolled up tape on each lips' back. Write initials of each bachelorette party guest on the lips. Blindfold your guest and spin them once or twice and then ask them to place the kiss on groom's lips. The one whose kiss is closest to the right place will be the winner. Bride should also participate in this game.
Free Printable Pin the Kiss on the Groom Game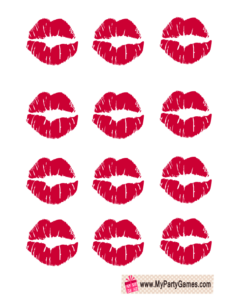 Click on the image of the lips above and a bigger image will open up, right click and save that image. There are 12 lips on one printable sheet. You should print the sheets to get the lips equal to your bachelorette party's guests.
Please share your comments on my games and also feel free to share your ideas about the other games that can be played.