On this page I am sharing this free printable Pin the Bow-Tie on the Groom Bridal Shower Game. This game is suitable for all age groups and it is bridal shower version of the pin the tail on the pony game. This game can be played on bridal shower, bachelorette party or hen's party. There is also a free printable for Pin the moustache on the groom game that you can find on this page.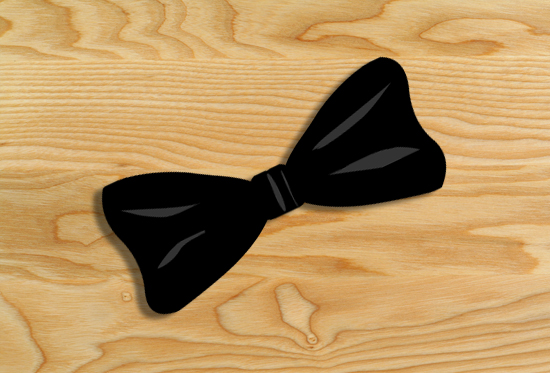 How to Play
Before your bridal shower party, get a photograph of groom enlarged and paste it on a board or a wall. Take print outs of the bow-ties that I am sharing on this page. You can print these bow-ties on a transparent sticker paper sheet. You can also print these on an ordinary printer paper, cut around the edges and paste a rolled up tape on the back. Write down name of each guest on the bow-tie or initials of their names. You should blindfold the guests and spin them a little and then ask them to pin the tie at the right place. The person who pastes the tie closest to the right place will be the winner.
Free Printable Pin the Bow-Tie on the Groom Bridal Shower Game
I have made these free printables for pin the bow-tie on the groom game in two sizes so you can print the one that is more suitable for the picture of the groom that you have printed.
I am sure that your bridal shower party guests would love playing this game. You can also play this game on other occasions. An idea could be that on a family gathering, print a picture of grandpa or dad and blindfold the family members. Ask them to pin the bow-tie on the picture.
You can play this game in many creative ways with the help of my free printables. Please leave your comments below and also share your bridal shower party games ideas with me.