Today I am sharing Free Printable Who Knows the Graduate Best? Game in three different designs. You can print this game for middle school, high school, college, and university graduation parties. This is a fun game that revolves around the graduate and it would make him or her feel extra special at the graduation party. This game is just for fun and it will show who knows about the likes and dislikes of the graduate the most.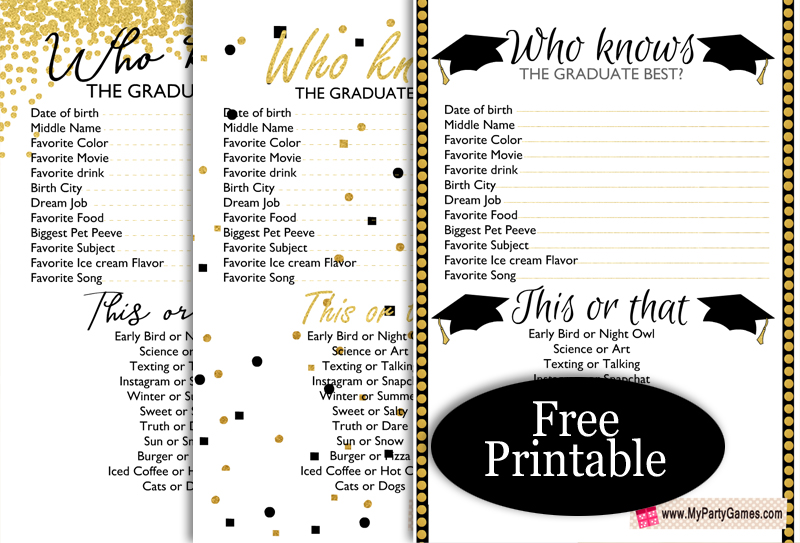 How to Play
Print the game in the design of your choice, according to the number of graduation party guests. Also, print one copy for the graduate. Ask everyone to write down the graduate's date of birth and middle name etc. in the blanks and check the choices that the graduate is more likely to make in the 'This or that' section. Take the worksheets and match the answers with the ones given by the graduate. The person whose answers match the graduate's answers will win.
Free Printable Who Knows the Graduate Best? Game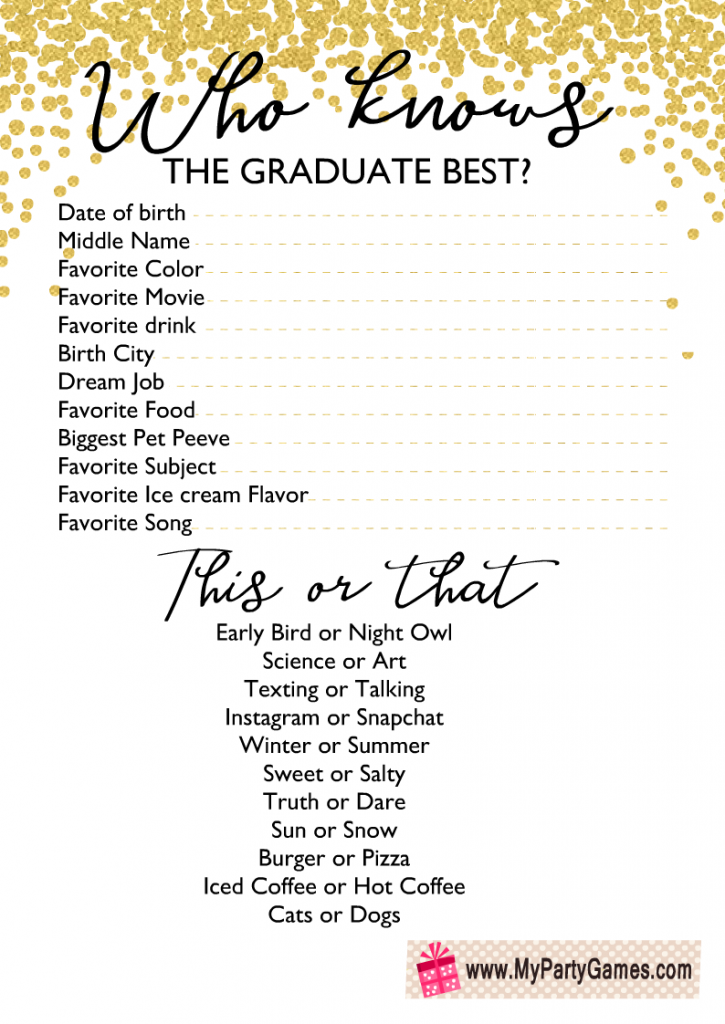 This is the first free printable worksheet for who knows the graduate best game. This game card is decorated with gold confetti. To save this game card, just click or tap on the thumbnail image that I have shared above and the bigger high-resolution printable image will open up.
Who Knows the Graduate Best? Game Printable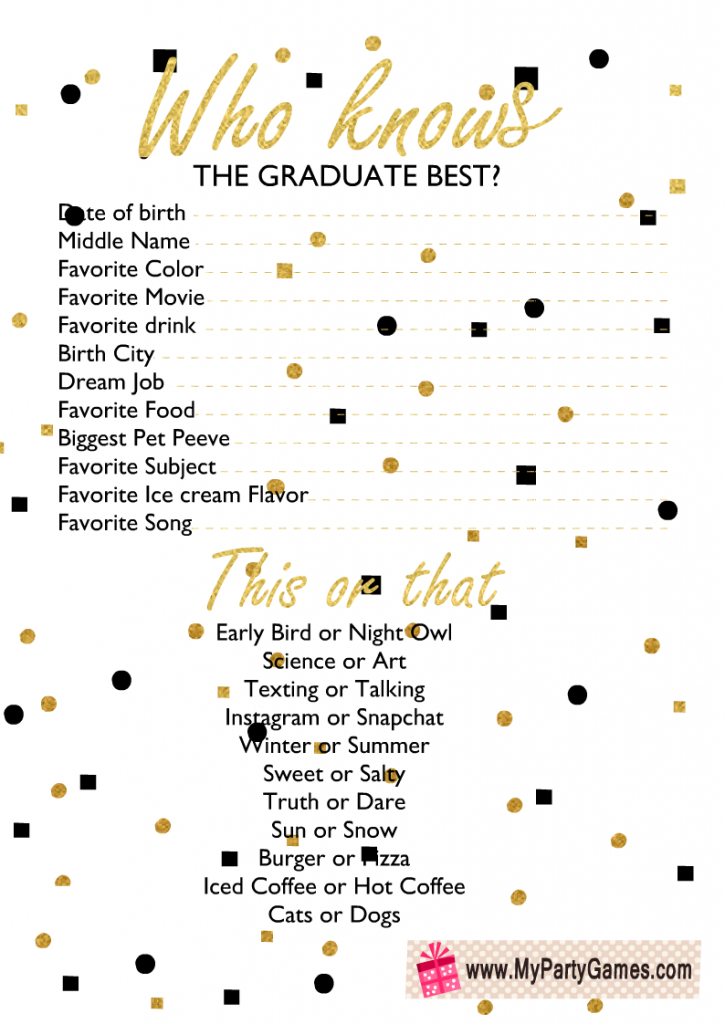 This is the second design for this Who knows the graduate best? graduation game. If you want to print this game in this design then save the high-resolution version of this design.
Who Knows the Graduate Best?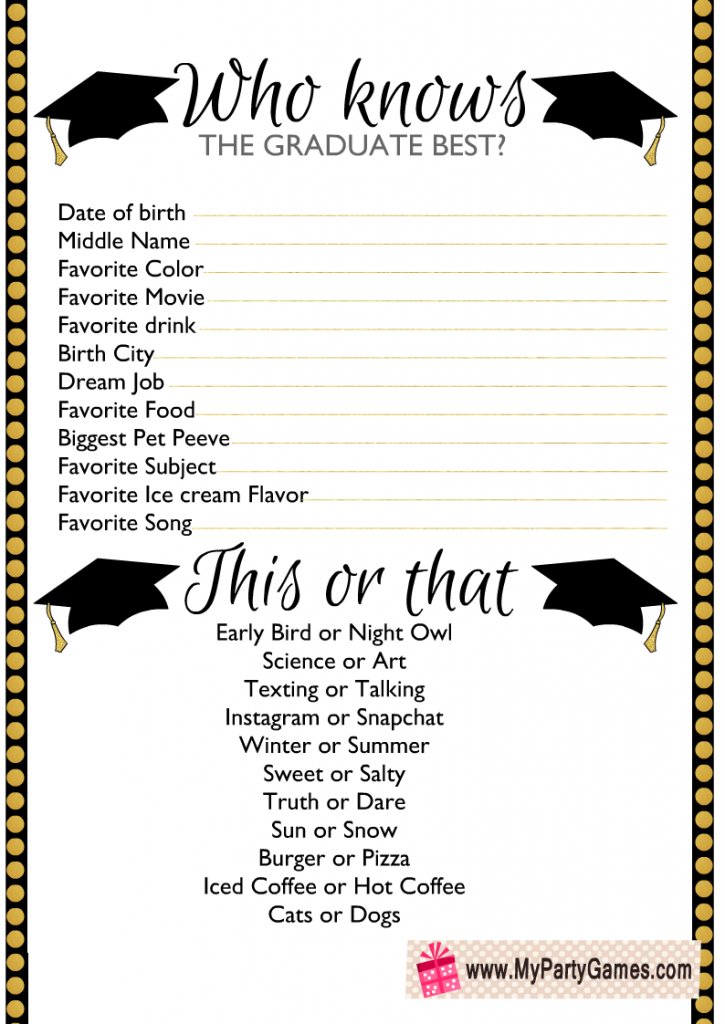 This is the third design for this free printable graduation game. This game worksheet is decorated with black and gold washi tape and graduation caps.