Today I have made a super fun and hilarious Free Printable Grad Libs or Graduation Mad Libs Game for you and I have also collected links to fun grad libs from the web.
Mad libs is a funny and often nonsensical game that fills any party with laughter. This hilarious Grad Lib game will fill up your Graduation party with happiness and joy for sure. There are two free printable sheets for this game and you need to print one copy of each sheet for each participant.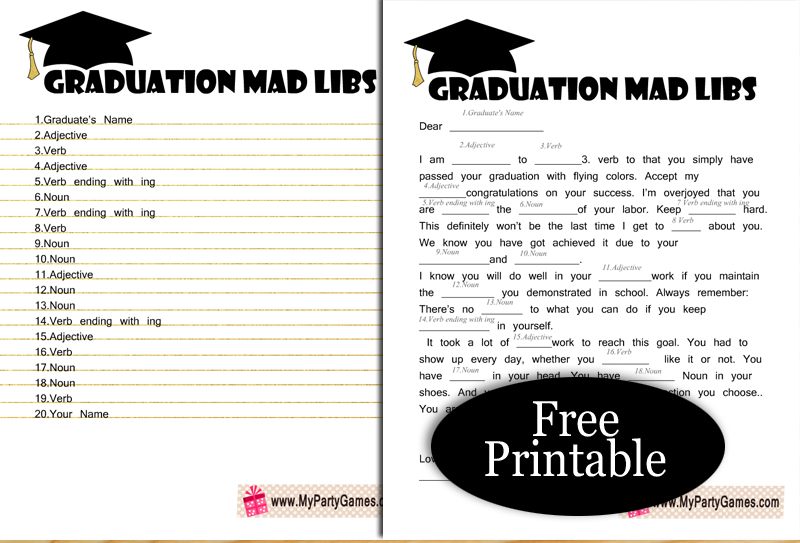 How to Play
Print both the sheets of this fun grad libs game according to the number of the players. First, distribute the sheet with the list of verbs, nouns, adjectives, etc., and ask each player to write down a word in the space in front of that. They should write down a unique adjective in front of each adjective, a unique verb in front of each verb, and thus fill up the whole sheet. After that give them the second sheet with the congratulatory text and ask them to write down the words they have written on the first sheet in the corresponding space. Ask each player to read their Mad Libs card when it is done. The person with the most hilarious outcome wins.
Free Printable Grad Libs or Graduation Mad Libs Game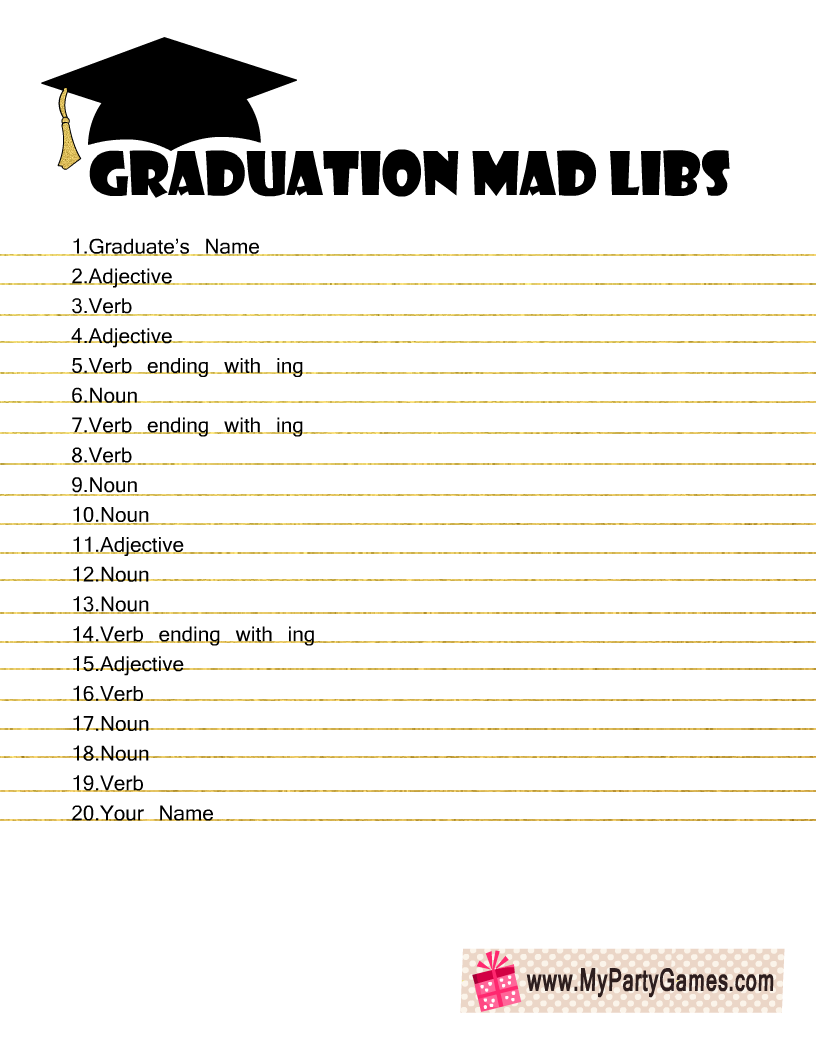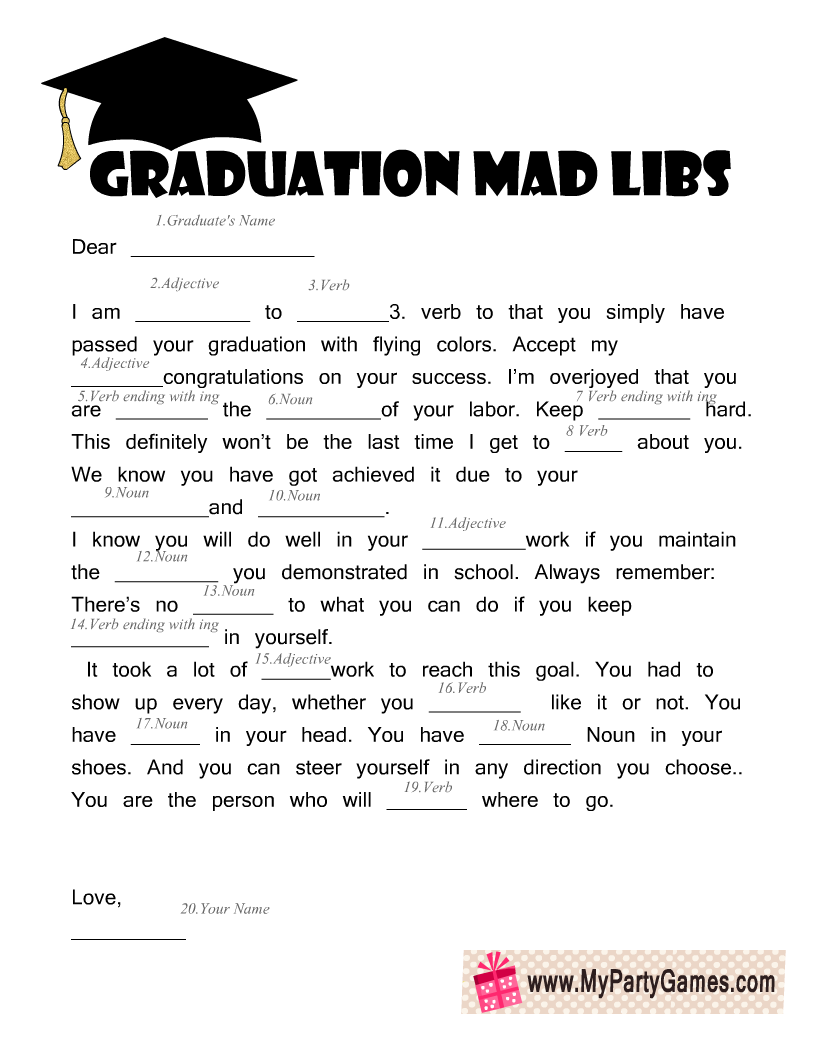 Here are the two printable sheets for this Mad Libs game. Just click on each thumbnail one by one and the bigger high-resolution printable sheet will open up.
Choose the option of fit to the page while printing this game of Grad Libs.
Here are some more Free printable Grad Lib Games from across the web