Taboo is a fun game and you can play it at a party and also with your family. Today I am sharing Free Printable Graduation Taboo Game Cards that will help you play this game just anywhere. You need to print these cards on a card stock sheet or regular printer paper cut each card around the edges and your fun game will be ready. I have made these graduation taboo cards in two different designs. You can print the cards in the design that you like more.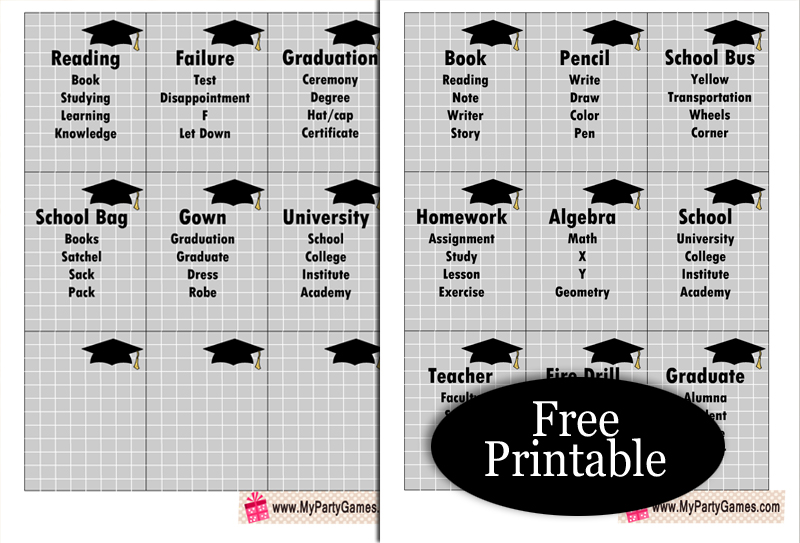 How to Play
Print the Graduation Taboo game cards in the design of your choice and cut them around the edges. Place the cards in a basket or Jar. The rules for this game are simple. Divide the players into two teams. One member of a team draws a card and describes the main word written at the top of the card to their team members. They are not allowed to use the taboo words that are written on each card in the description. The other team members have exactly one minute to guess the word written at the top of the page. If they fail to guess then they'll lose a point and the turn to draw a card will go to the other team but if they'll guess correctly, they will get a point and another person from their team should draw another card. You can also read the detailed rules on wikiHow.
Free Printable Graduation Taboo Game Cards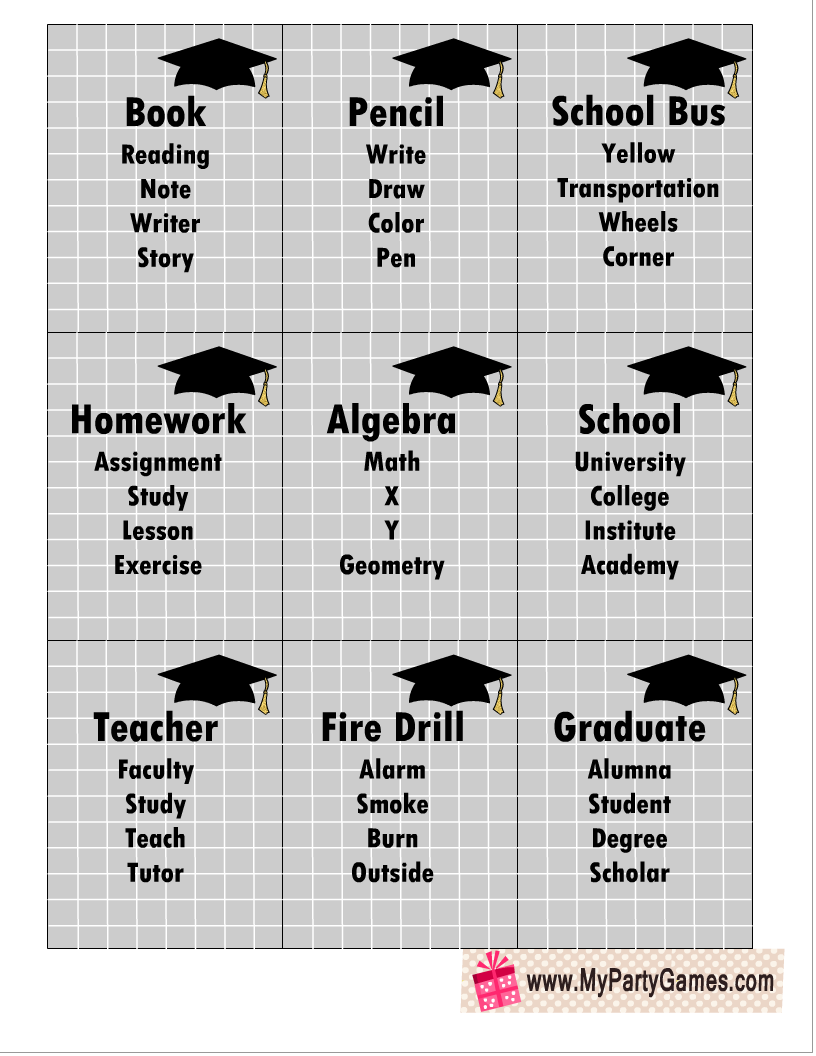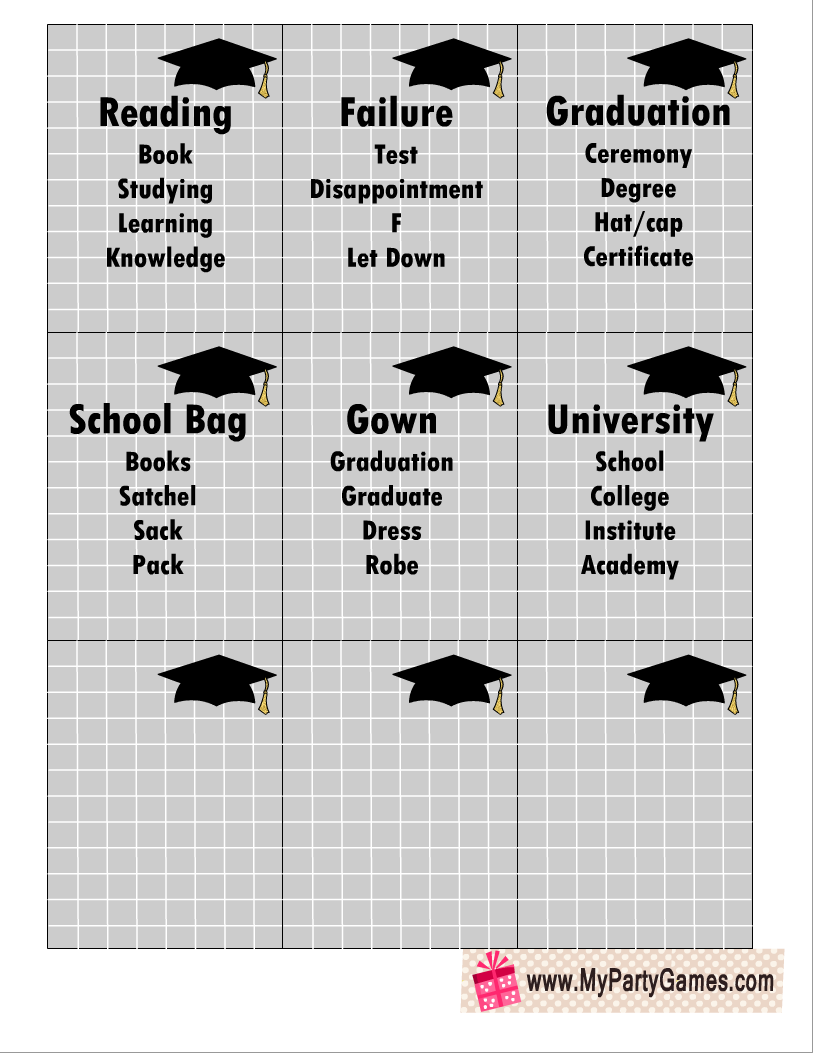 These are the first two printable sheets for this game of Taboo. You need to click on each sheet one by one so the larger printable game cards will open up. There are 15 game cards with Taboo words on them and 3 blank cards that you can fill as per your choice.
Printable Graduation Taboo Game Cards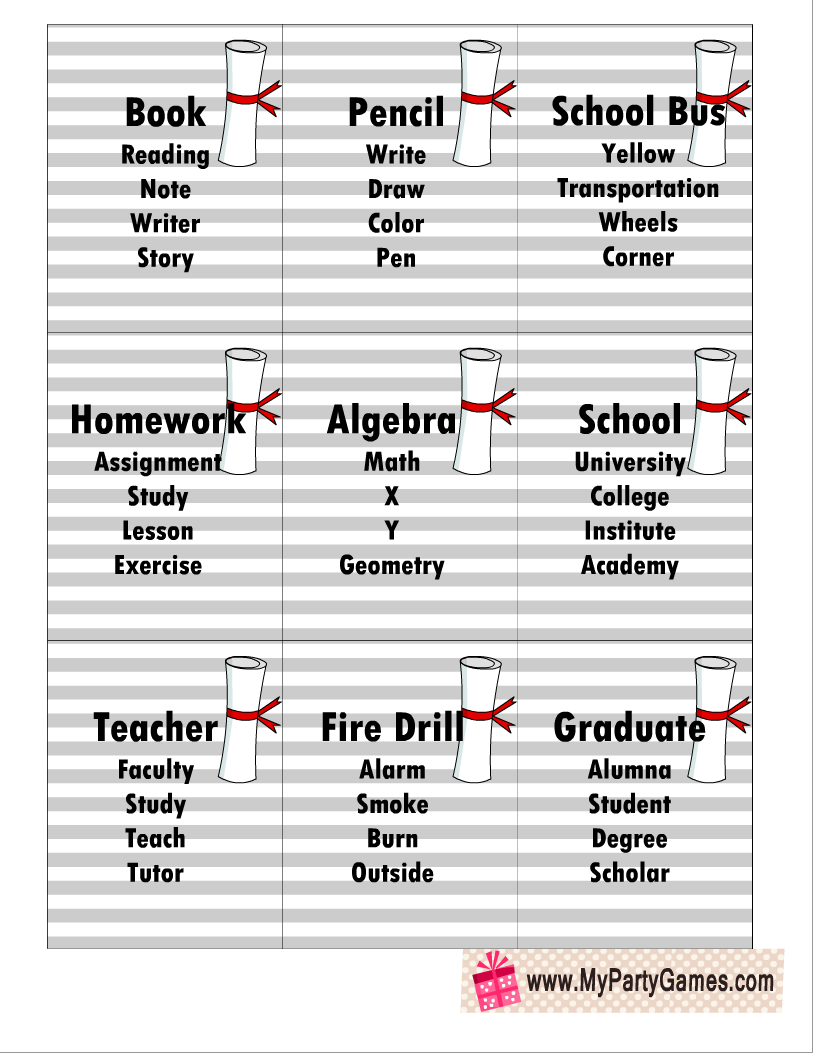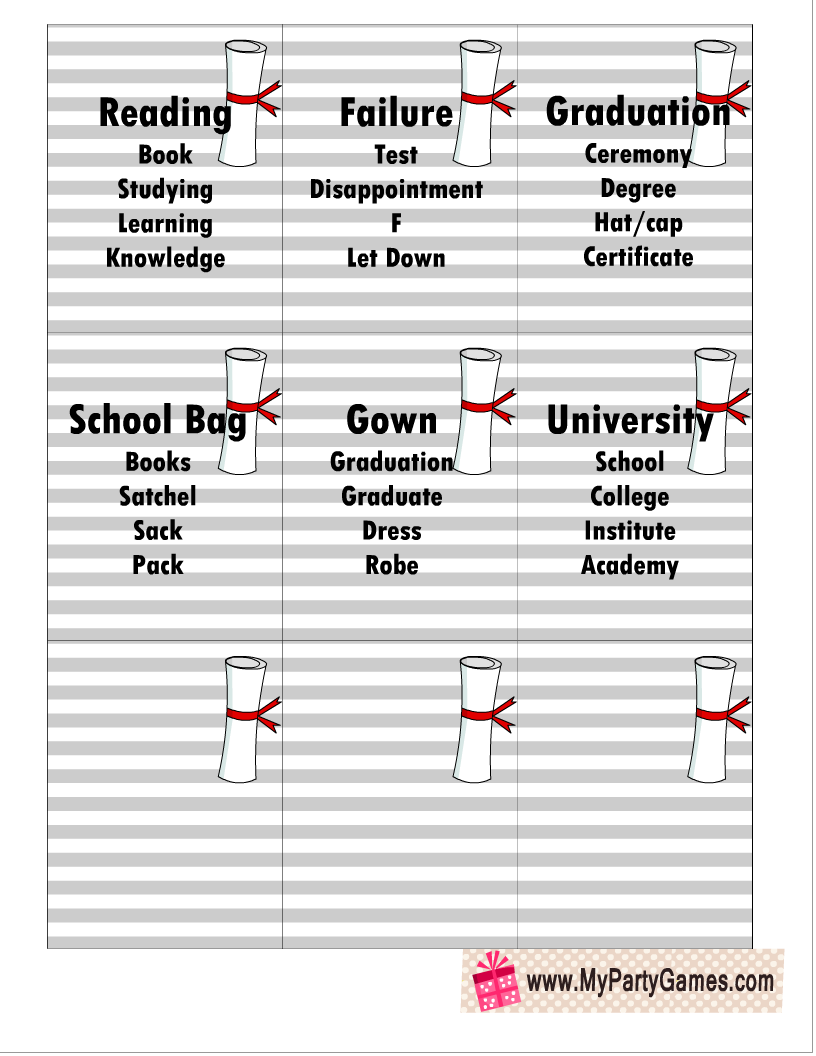 This is the second design for these printable Taboo cards. All the taboo words are the same in these game sheets as they are in the ones that I shared above but the design of these game sheets is different. You can print the game in this design if you like it better.