If you like to play word games at parties, get-togethers, or as a solo player, this website is the right place for you. I try to add word games related to all the important occasions and celebrations.
Today I am sharing a Free Printable Graduation Crossword Puzzle with its answer key. I have made this puzzle game in two different designs and you can print the game in the design that you like more. You can print this game for your Graduation party by using a color printer and printer paper.
How to Play
Print and distribute the game sheets among the players. Ask the players to solve the crossword puzzle by following the clues that are given for the "Down" and "Across" boxes. The person who solves the puzzle correctly first wins. You can also assign a time limit for this puzzle game and the person who solves most parts of the puzzle within that assigned timeline wins.
You can also play this game as a solo player to pass time in a fun way. To get an idea of solving a crossword puzzle fast and easily, visit this link by Wikihow.
Free Printable Graduation Crossword Puzzle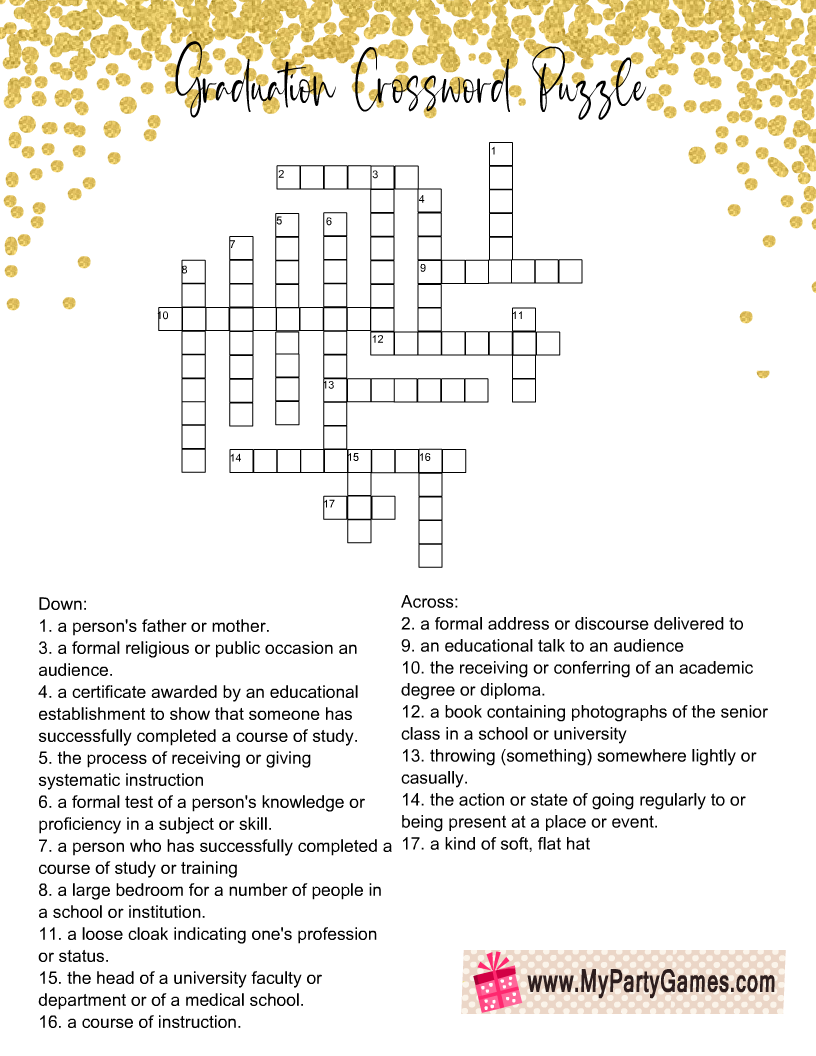 This is the first printable sheet for this graduation crossword puzzle. This game card is decorated with gold confetti. There are 17 graduation-related clues and the players have to solve the puzzle by following and guessing the correct words.
You can click or tap on this thumbnail image, as per the specification of your device and save the larger printable sheet.
Graduation Crossword Puzzle Free Printable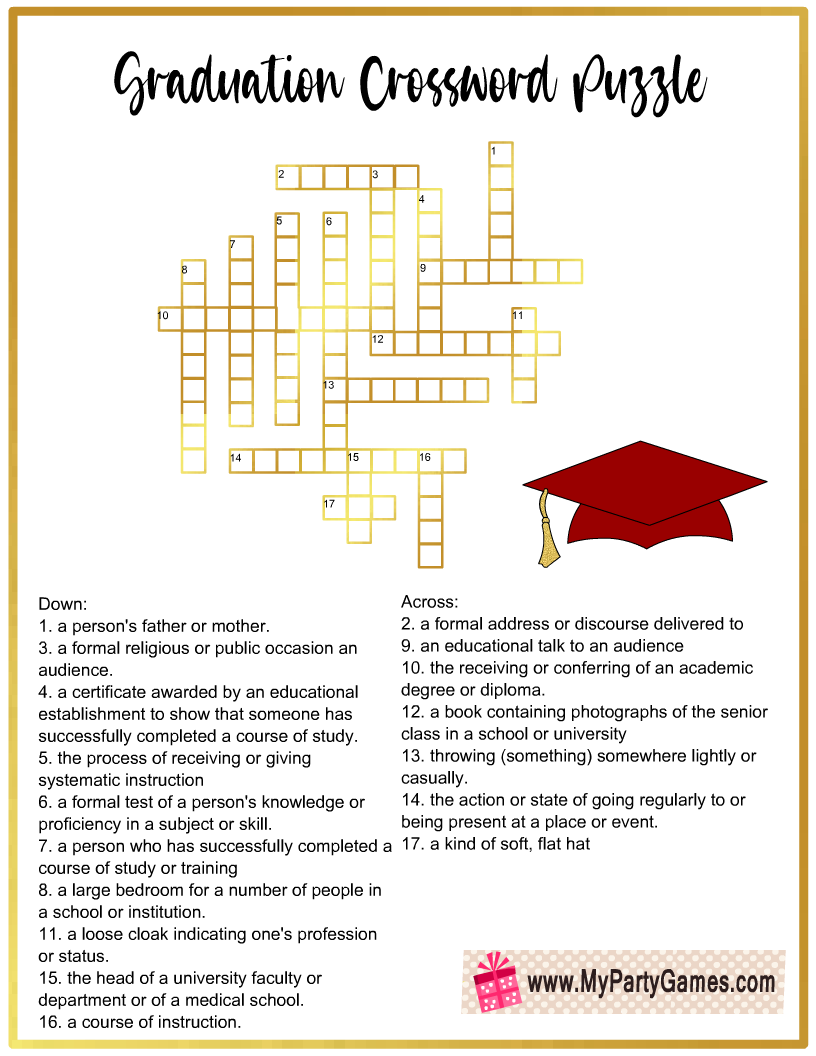 This is the second design for this crossword puzzle. This game card has a gold border and it is decorated with an image of a graduation cap. The puzzle and the clues are the same in this sheet as they are in the sheet above, but the design of this game card is different.
Graduation Crossword Puzzle Answer Key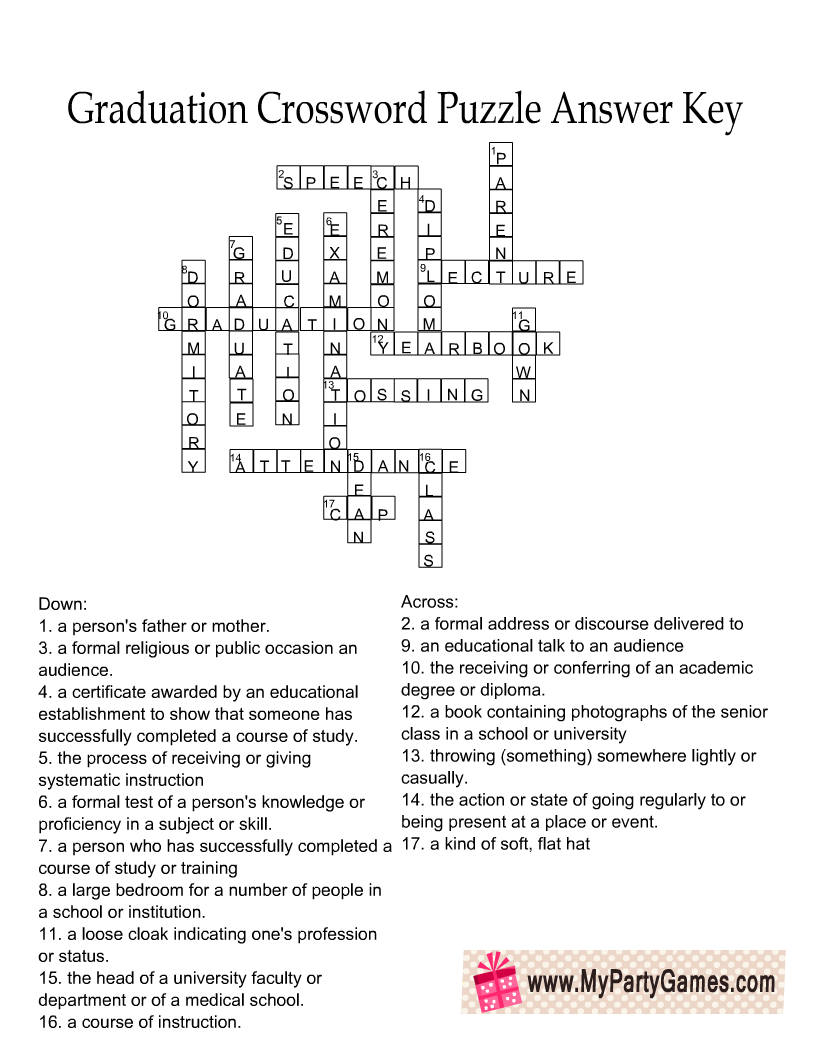 This is the solution or the answer key to this graduation crossword puzzle. All the boxes are filled with the correct words according to the clues. You need to print just one copy of this answer key. You can also save this key to your cellphone or tablet as you only need it to check the answers that are given by the players or party guests.