Today I have made Free Printable Advice Cards for the Graduate. These cards are not actually a party game but a keepsake for the graduate. All the guests and relatives should write down their hopes and wishes for the graduate, sign it, and hand it over to the graduate so he or she can keep it.
I have made these advice cards in two different designs and there are two printable cards on each A4 size sheet. You can print these advice cards on regular printer paper or on a cardstock sheet.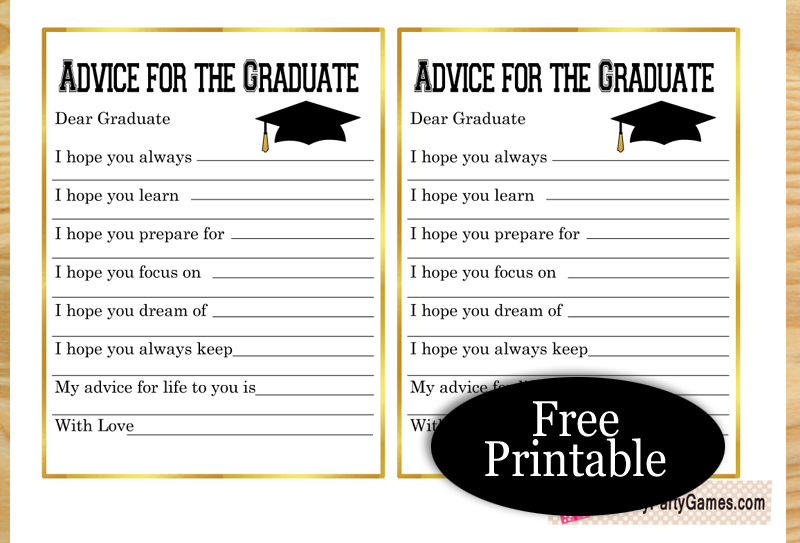 How to Use
Print the advice cards and cut each card around the edges. Distribute the printed cards among the family members and graduation party attendees. Ask them to fill up the advice cards with their hopes and wishes and sign the cards. Collect the cards and give those to graduate to keep as a happy memory.
Free Printable Advice Cards for the Graduate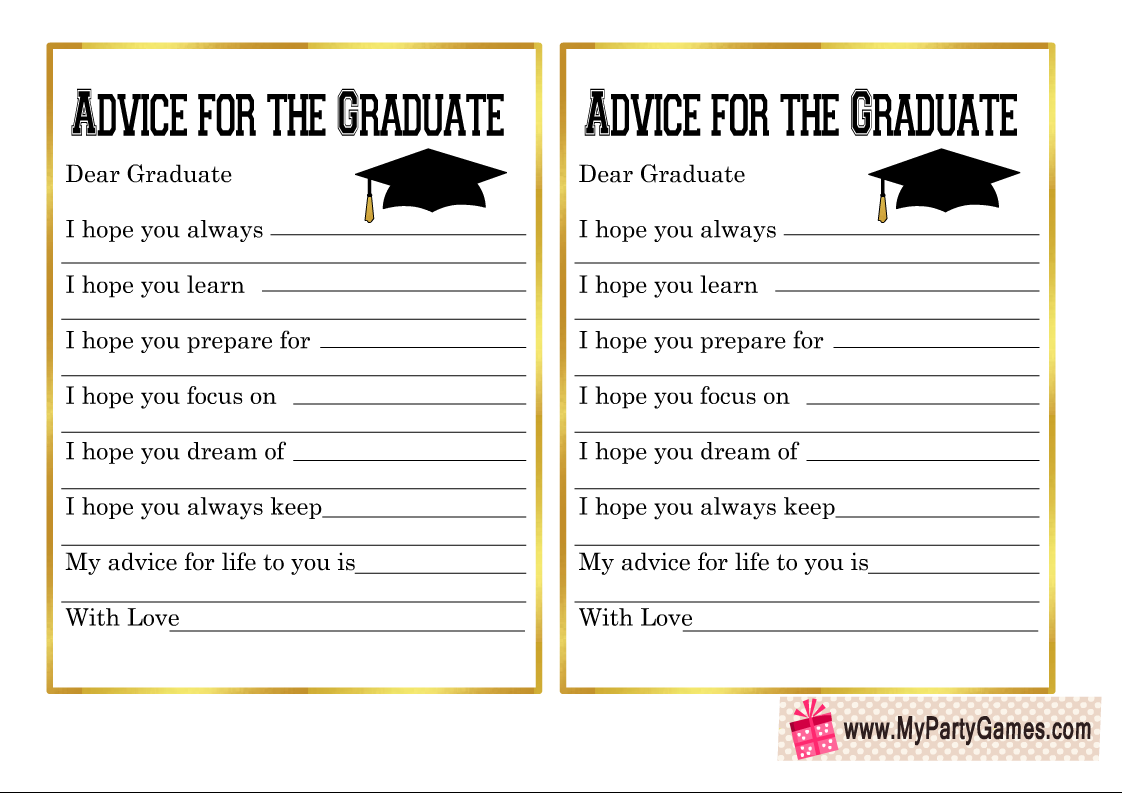 This is the first design for these free printable graduation advice cards. These cards have a gold border and each card has a cute picture of a graduation cap. Just click or tap on this thumbnail image as per the specifications of your device and save the bigger printable image.
Advice Cards for the Graduate Printable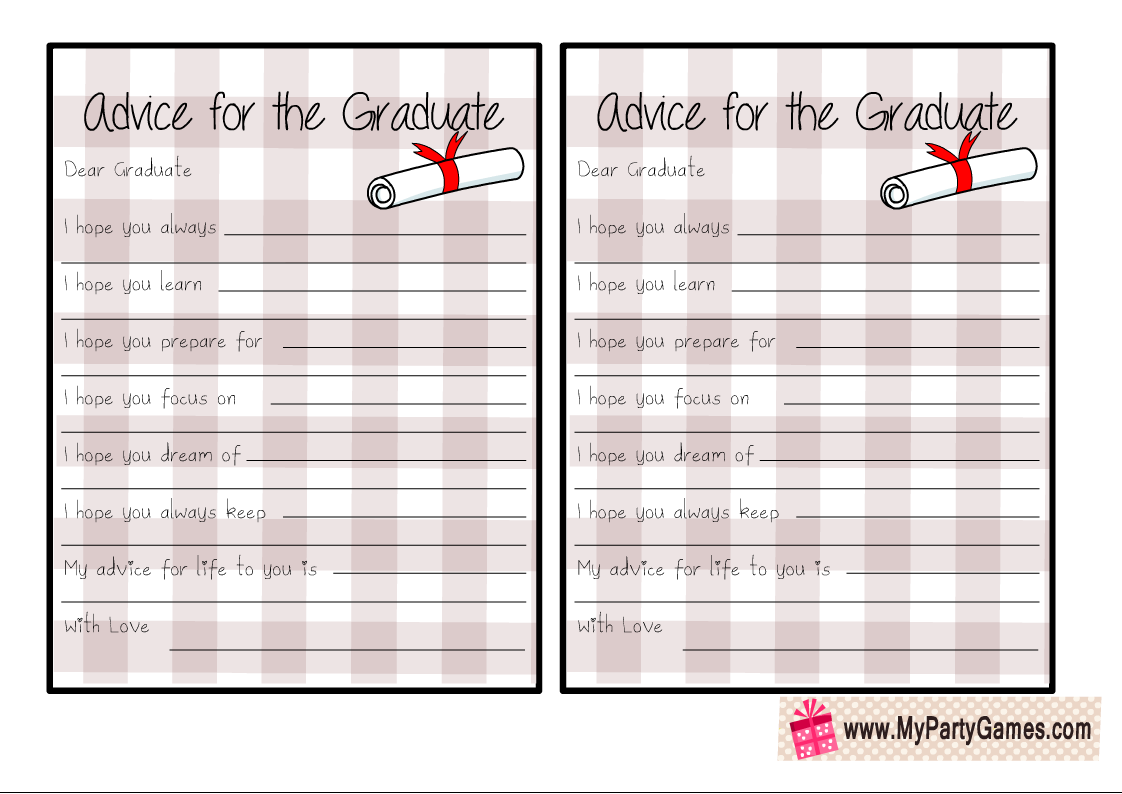 This is the second design for these advice cards. These cards have a checked background. You can print the cards in this design if you like it better.