Every little princess deserves a crown, and today, I am going to show you how to make a lace crown for your princess party. This DIY project is simple and easy, and you can prepare as many crowns as you need. You can choose the size that you like. Measuring a child's head with a tape measure is the best way to ensure the crown fits properly. You don't have to be an expert crafter to follow this step-by-step tutorial. This tutorial is so easy that even a beginner can easily follow it and make a beautiful crown.
To add more fun to your party, you can download some printable props, games like "Pin the Kiss on Frog Princess Party Game," and even Princess Birthday Party Invitations if you're celebrating a birthday. So, let's get started with the tutorial.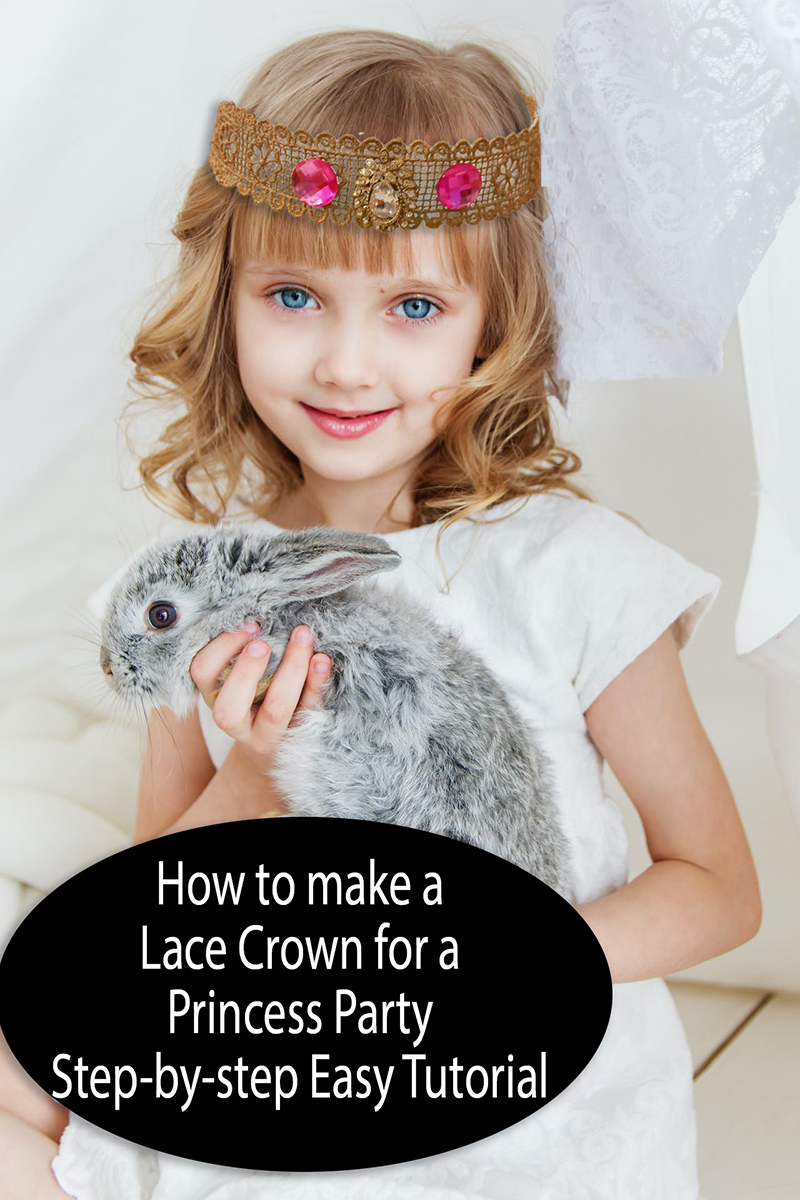 Supplies Needed to Make the Lace Crown
Cotton Lace Trims
A pair of scissors
Spray Starch, Stiffener, or Mod Podge
Golden Spray Paint
A Tupperware round bowl
Parchment Paper
Super Glue or Hot Glue
Crystals and Embellishments
How to Make a Lace Crown for a Princess Party
Today I am going to share the tutorial of making a really cute lace crown in 5 easy steps. You can follow the DIY tutorial to make a crown for birthday parties, or baby showers, and even the flower girl can wear such a crown at a wedding or just to dress up on any day.
Step-by-Step Tutorial
Take a lace trim of your choice. The ideal piece for making a crown is a side lace that has a spiky border but I had some center pieces handy so I used those. Measure and cut it to your desired size. You can either buy lace, especially for this crown, or can use the lace trims that are lying around the house. I opted for the second option.
Step 1
Attach both ends of the lace with some strong adhesive. You can use a hot glue gun or super glue and let it dry completely. Hot glue dries quickly so I would recommend using that. You can even stitch both ends together to form a ring.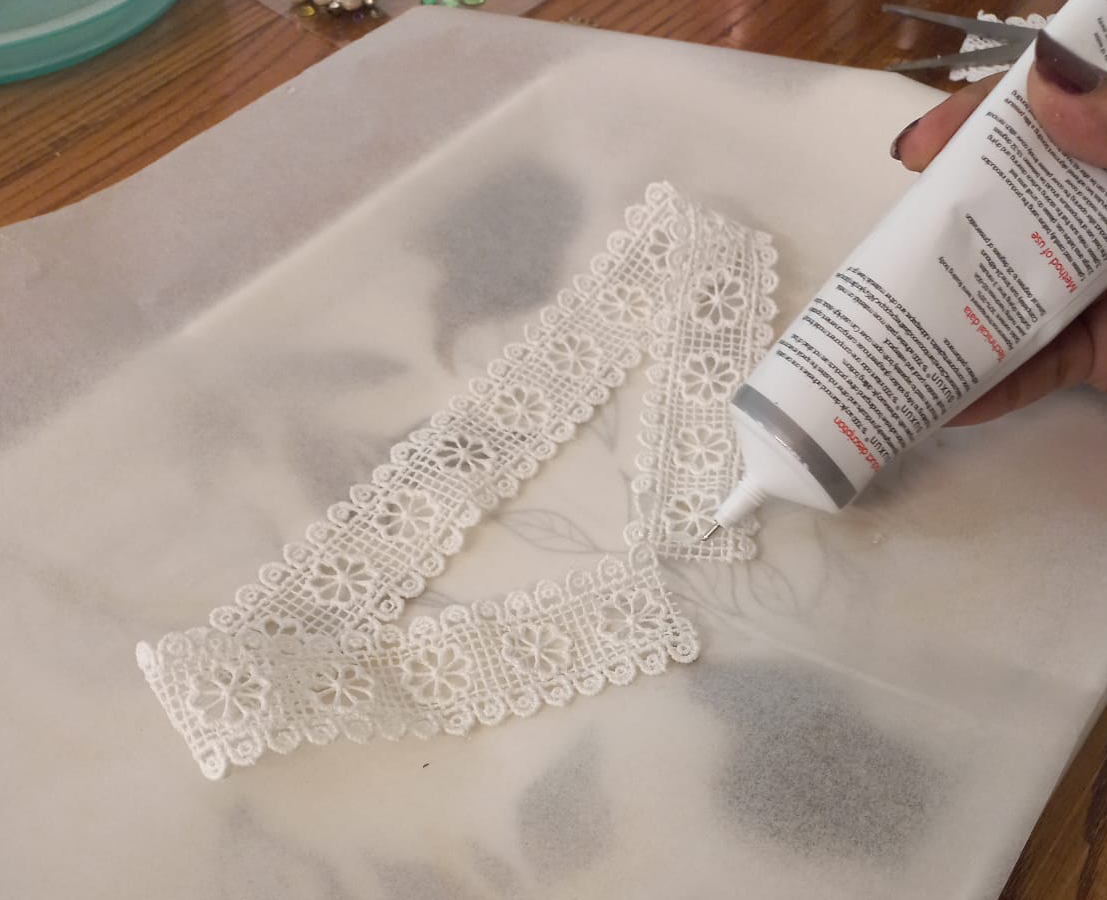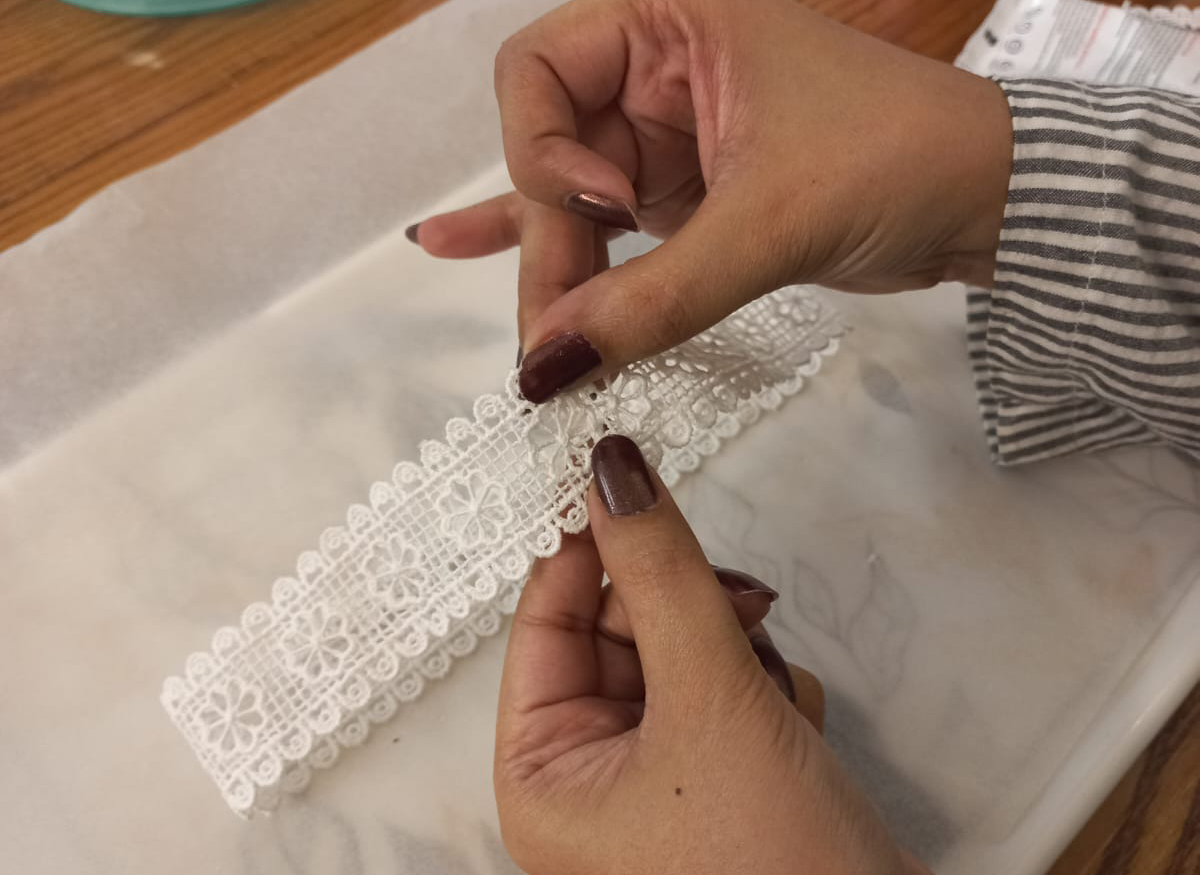 Step 2
Take spray starch or fabric stiffener and drench the whole piece in it. You can also dilute Mod Podge in water and soak the lace ring in that. The objective is to make the crown stiff enough to hold its shape on drying.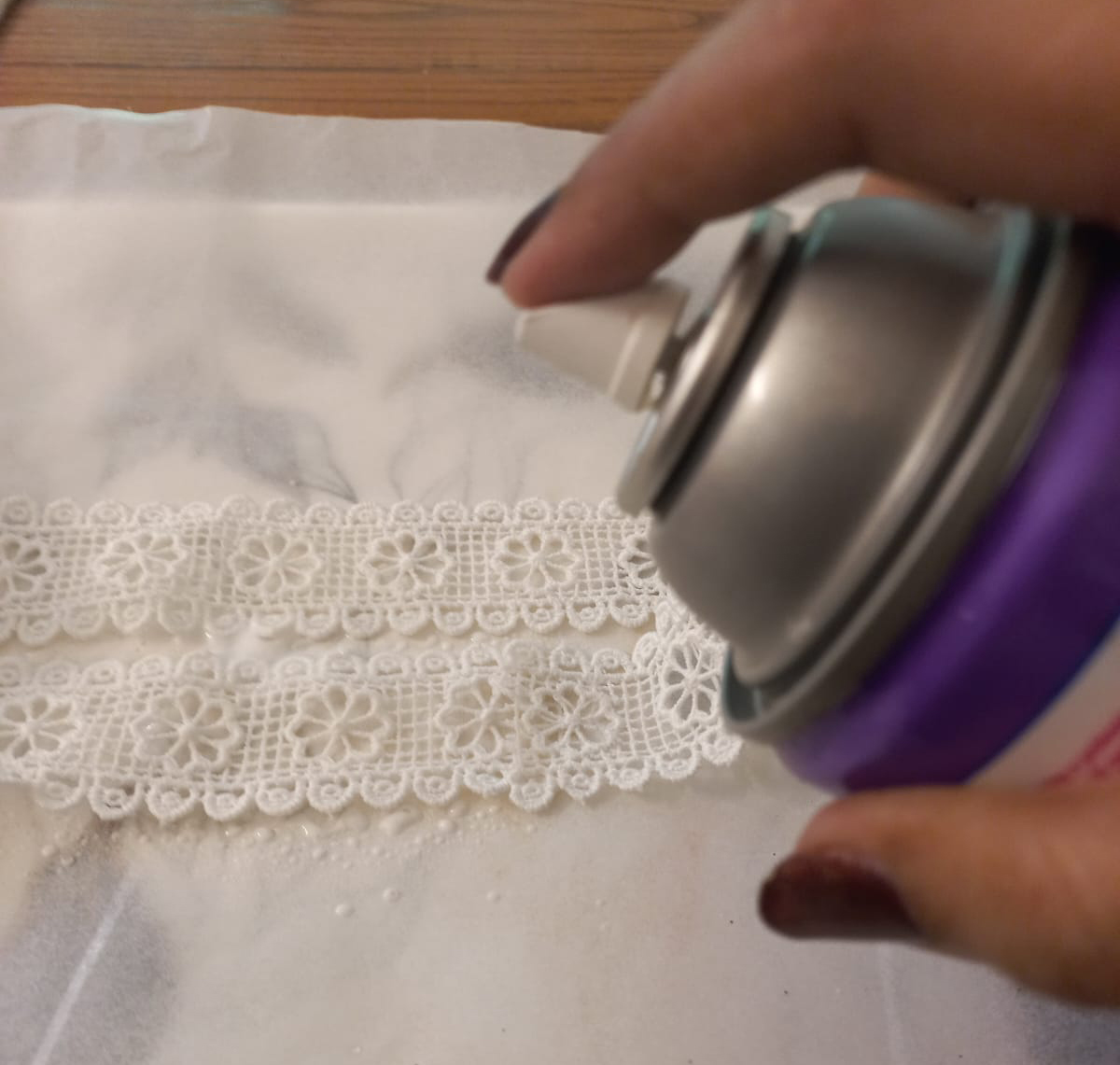 Step 3
Once you have finished soaking the lace ring, you can shape it by placing it on top of a round Tupperware bowl or any other circular object that is large enough to support the crown's shape. Now let it dry completely. If you're in a hurry, you can use a hair dryer to speed up the drying process. You can also place it under the sun or a fan to quicken the drying process.
Step 4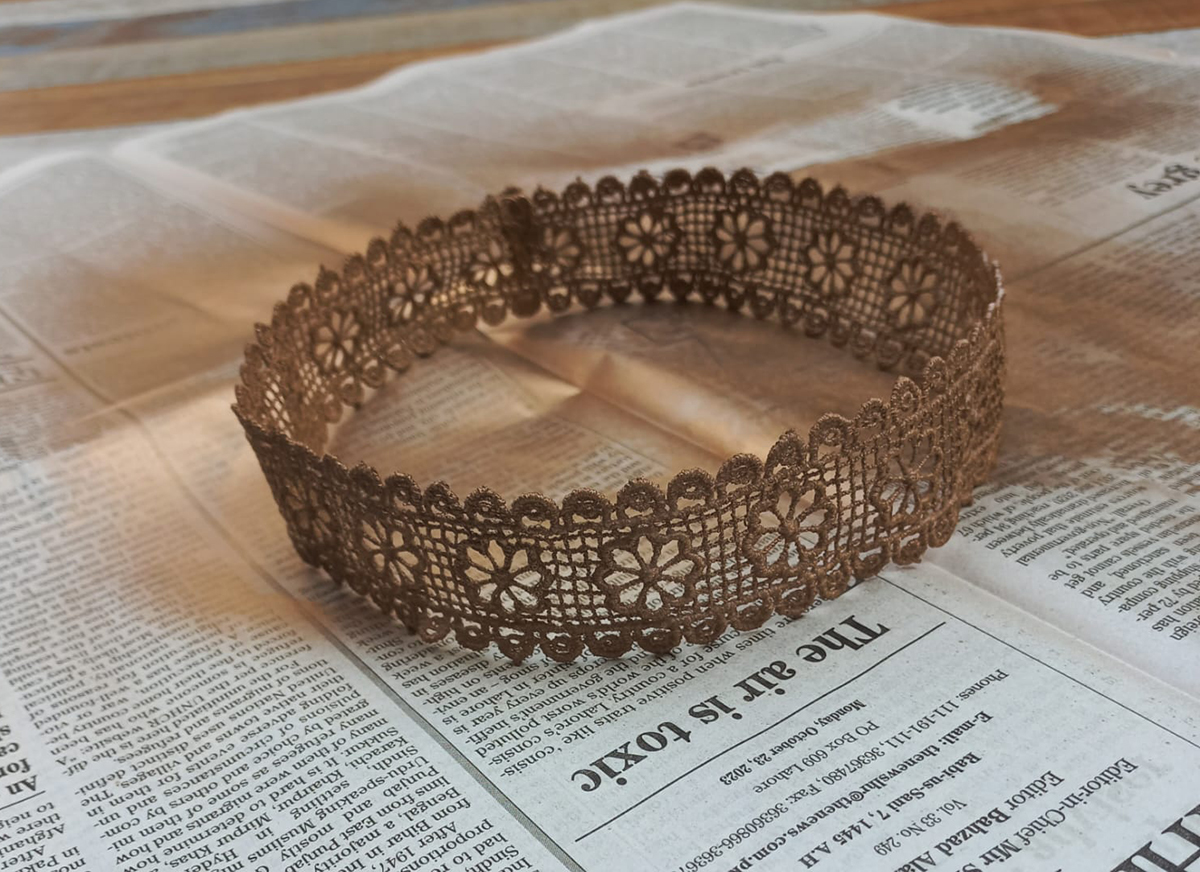 Now take the dry crown outside and paint it gold or in any color of your choice. I have used a gold spray paint. You can use acrylic paints or gold glitter mixed with Mod Podge.
Step 5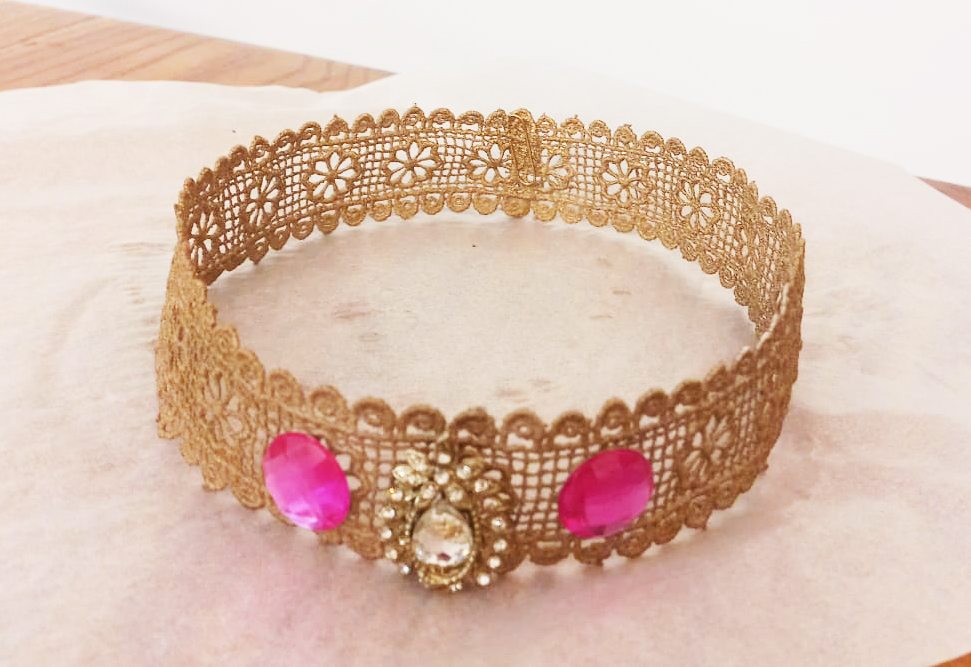 Once the lace crown is dry, embellish it with faux crystals, crystal stickers, or pearl beads of your choice. Your lace crown is ready for the princess party.