Today, I want to share with you a simple and enjoyable Christmas decoration idea – a Christmas Car in a Mason Jar. In this step-by-step DIY tutorial, there are 4 easy steps and you will learn how to make a beautiful Christmas centerpiece or coffee table decor item without breaking the bank. With the increasing prices these days, it is always wise to be frugal and this tutorial will help you achieve that. You will only need a few basic items, which you might already have lying around your house. So, let's get started and make your Christmas party more festive with this lovely decoration!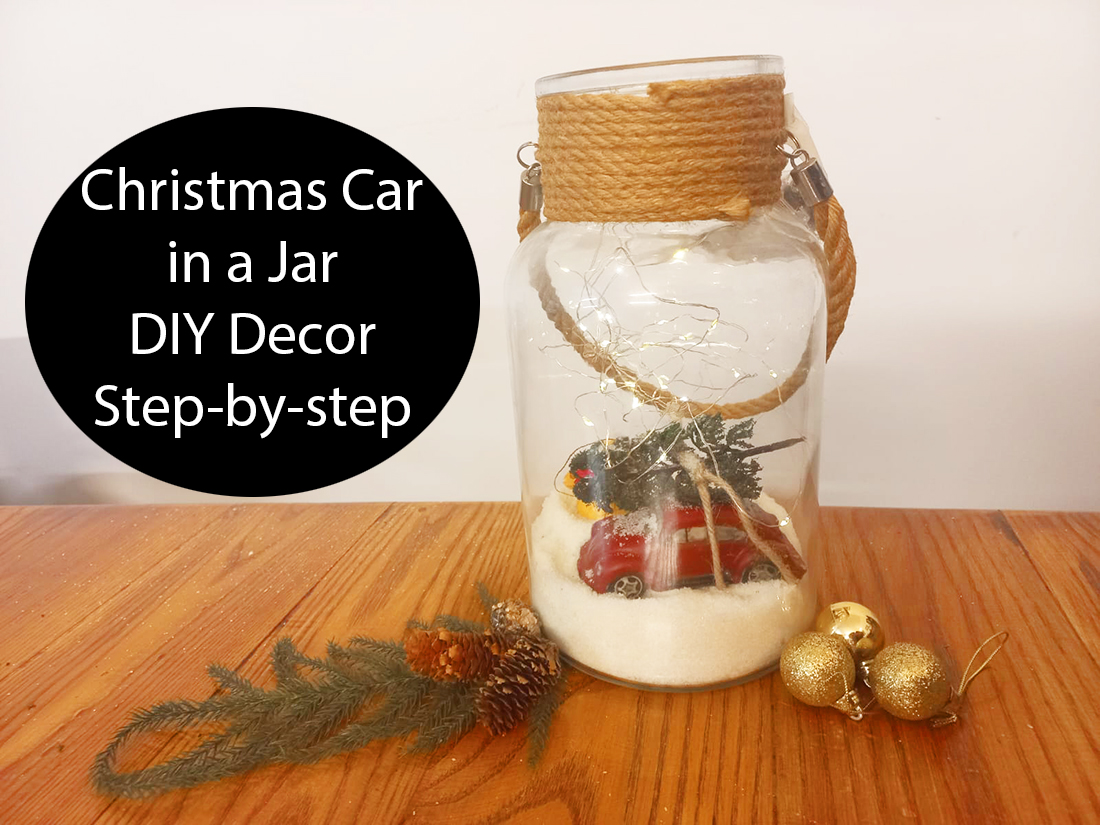 Supplies Needed to Make the Christmas Car in a Mason Jar
Epsom Salt or Table Salt
A tiny car ornament, or a toy car
A tiny tree (You can get a bottle brush tree from Dollar Tree)
Battery-operated fairy lights
A mason jar or any other glass jar
Masking tape or glue gun
A 7-8 inches piece of Jute twine or a thin ribbon
Additional decor items like twigs, snowman ornament (optional)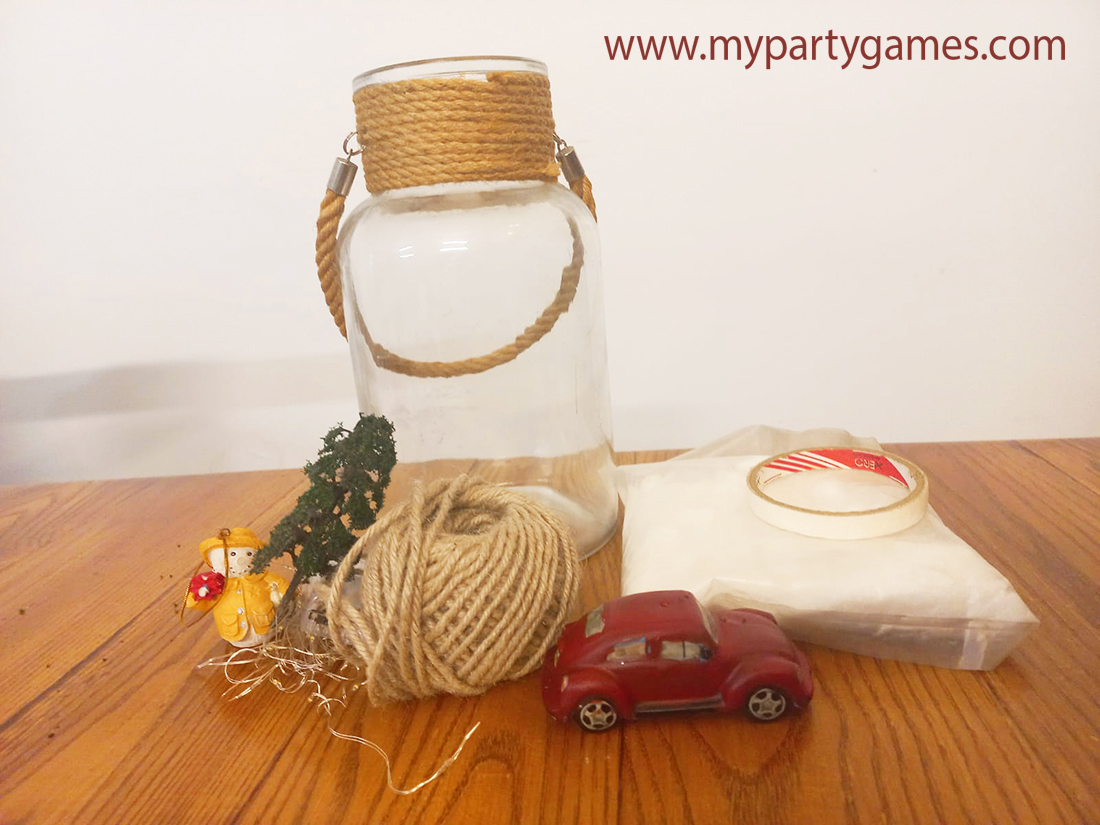 Step One
Take a clean dry glass jar or vase and pour Epsom salt, sea salt, or table salt in it. The idea is to get a 1 to 1-and-a-half-inch layer of salt inside the jar to make it look like snow.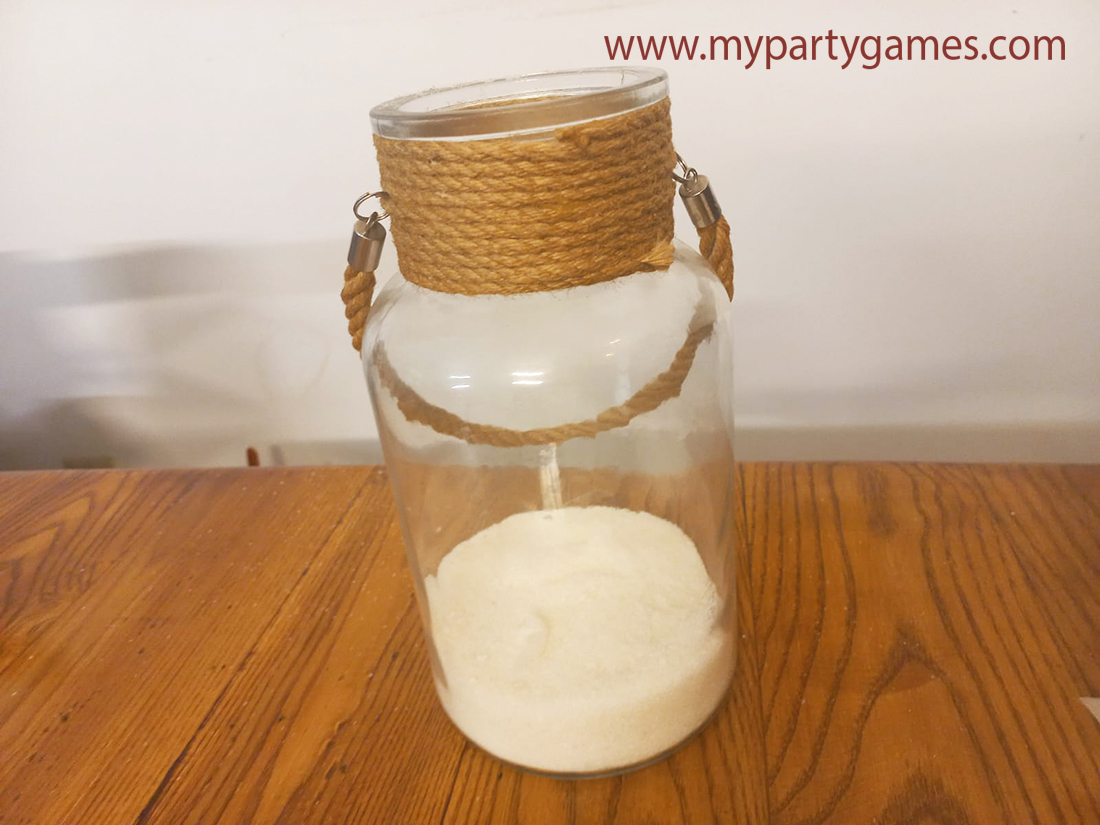 Step 2
Now tie the tree on the top of the car with the help of the jute twine or the ribbon.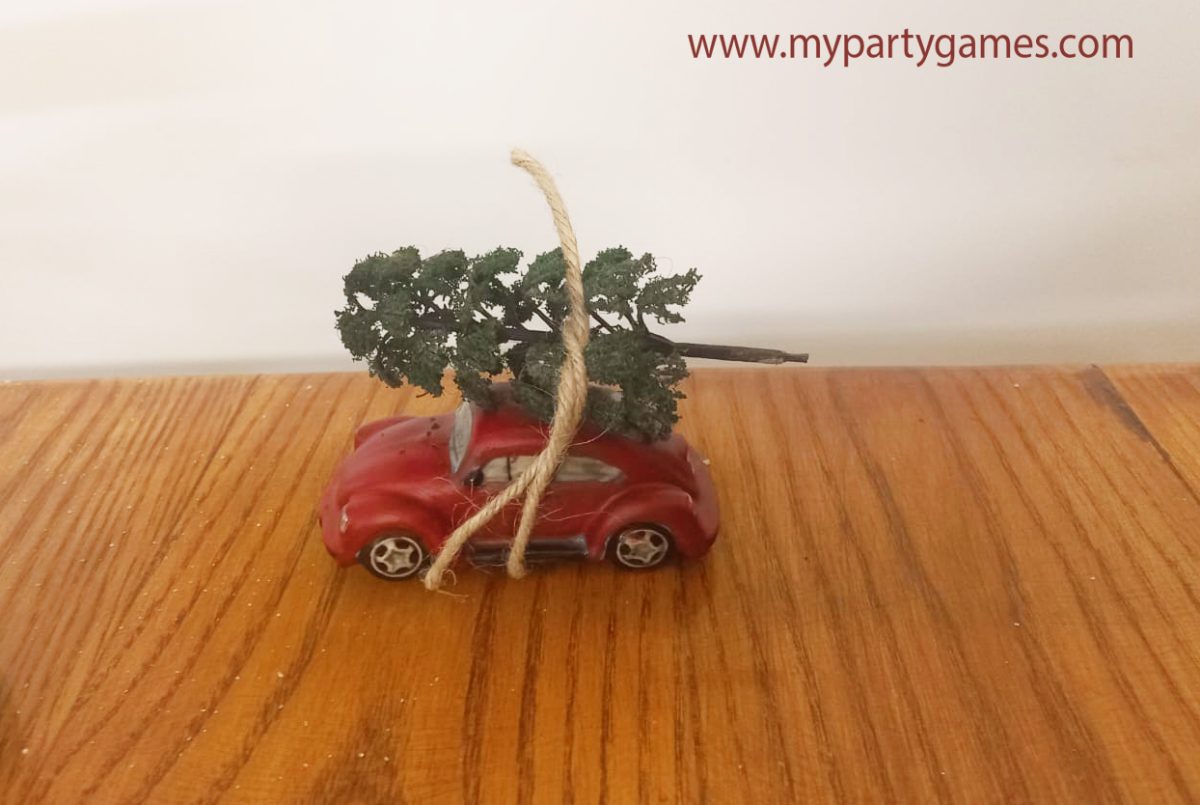 Step 3
Place the car with the tree tied at its top, gently inside the jar. If you are using some additional decor. items then place those inside the jar as well.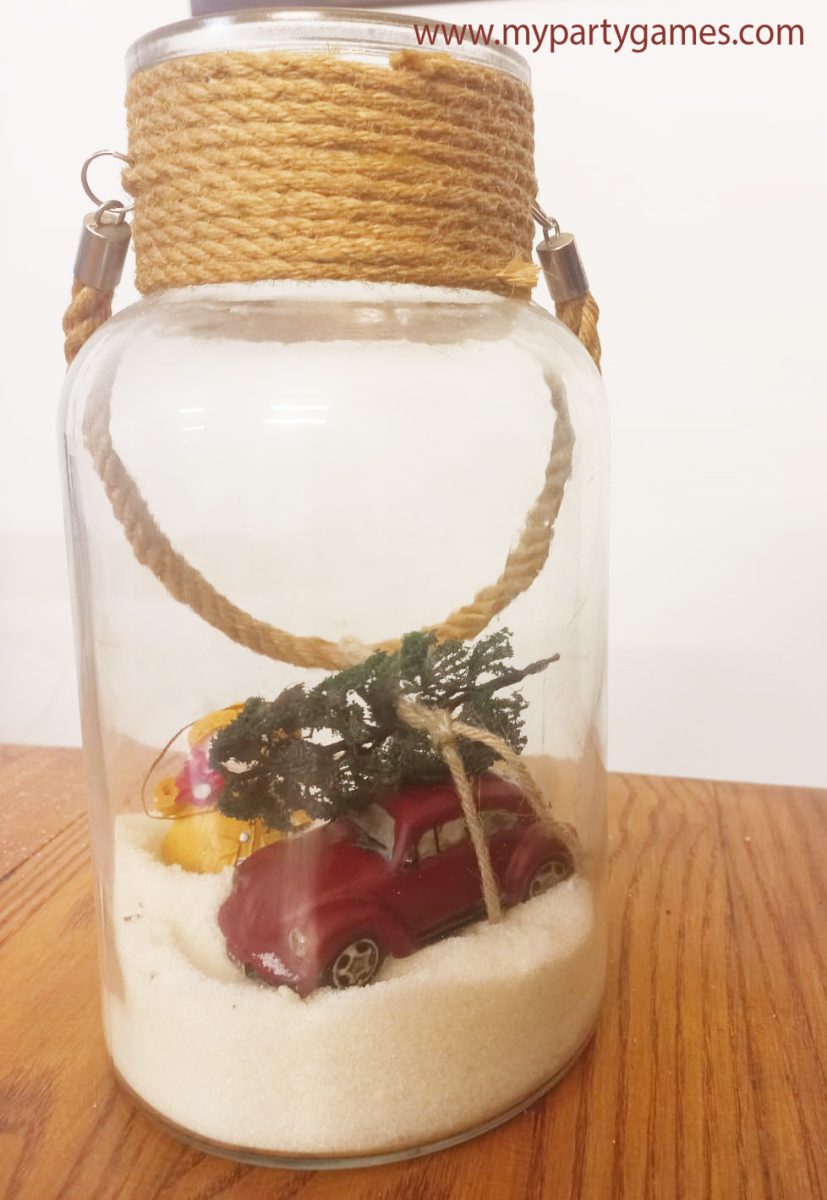 Step 4
Take fairy lights and paste the batteries at the back of the har with the help of masking tape or hot glue.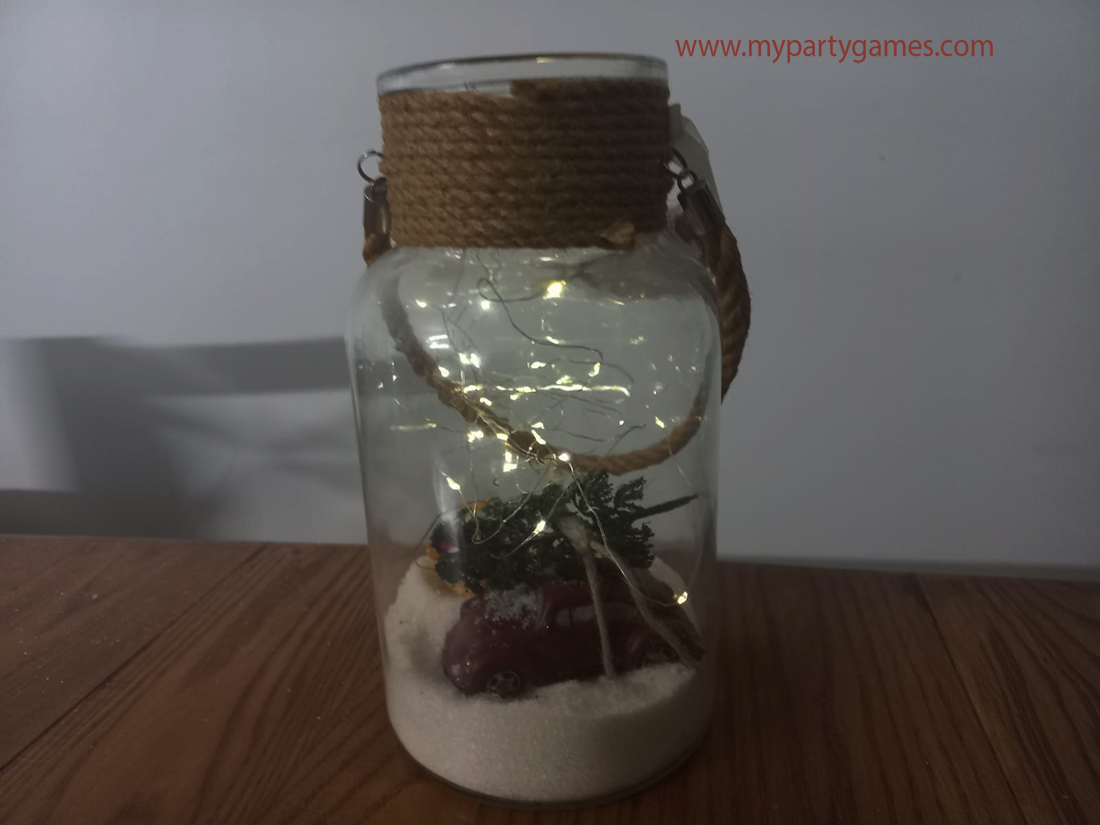 Now place your jar just anywhere you want. This beautiful Christmas party decor is ready!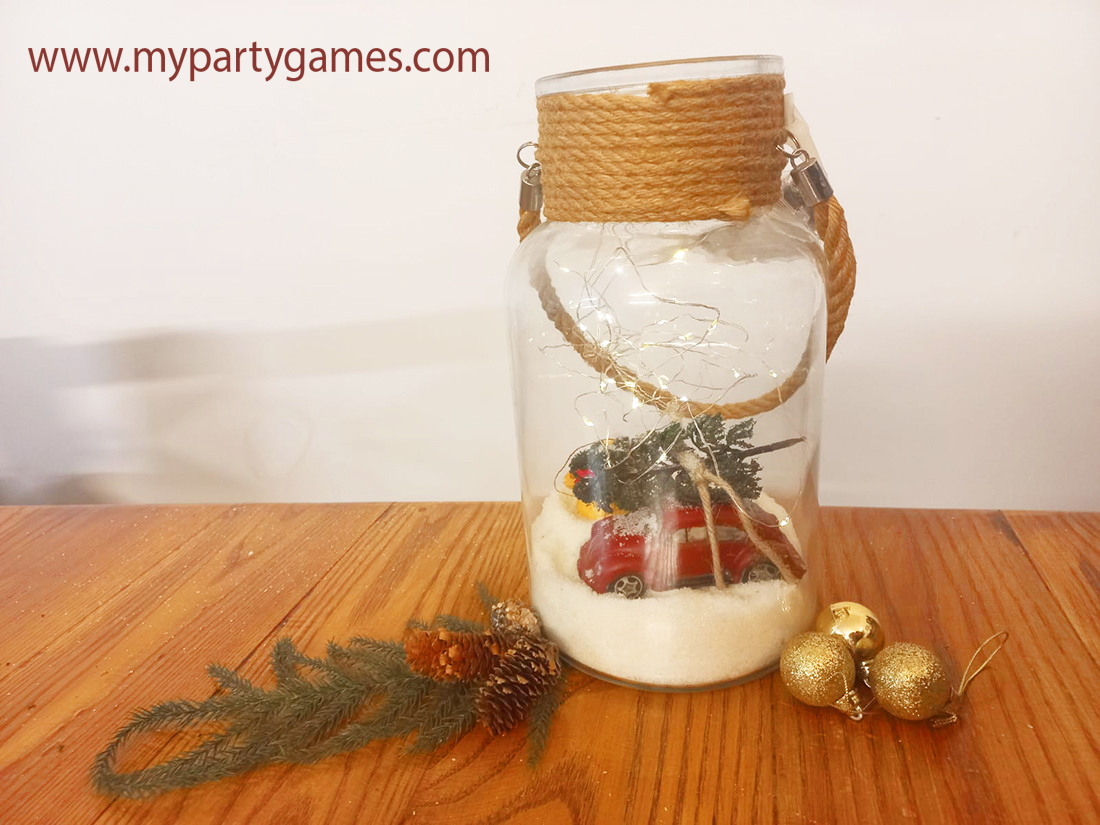 You can find similar tutorials on these sites as well