Adding a personal touch to Christmas decorations can make them even more special. In this tutorial, I'll show you how to create a DIY Christmas Snowy Mason Jar Luminary Decoration step-by-step with very low or almost no cost. With just a few supplies that are likely already in your home, you can achieve a high-end look for your Christmas party. This adorable luminary makes an excellent centerpiece for your dining table or coffee table. Alternatively, you could place it in any corner of the room to add beautiful ambient lighting to your setting.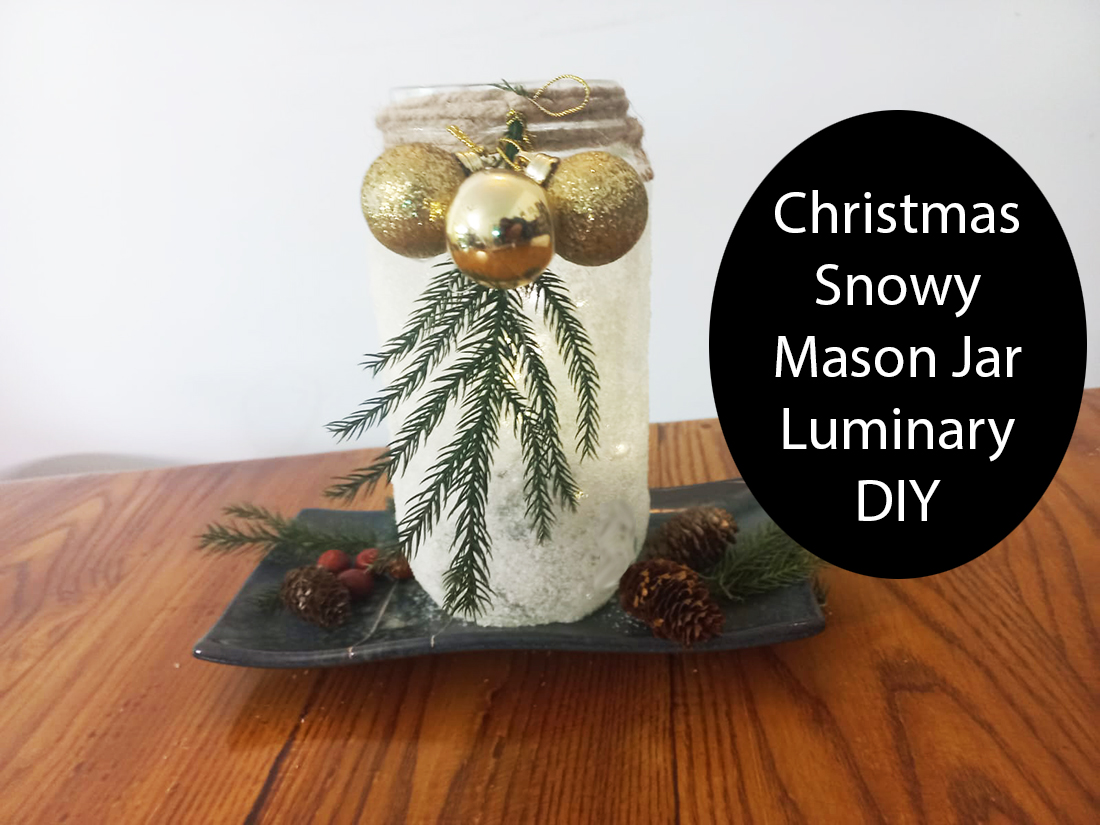 Supplies Needed to Make Christmas Snowy Mason Jar Luminary Decoration
An empty glass jar (I used an empty olives jar)
Epsom Salt or Table Salt (I prefer Epsom Salt)
Mod Podge (You can also use School glue)
A brush
Parchment Paper or an old News Paper
Jute Twine
A pair of scissors
Fresh greens, pine cones, Christmas ornaments, or any other decorations
Fairy lights, votive candles, or an LED candle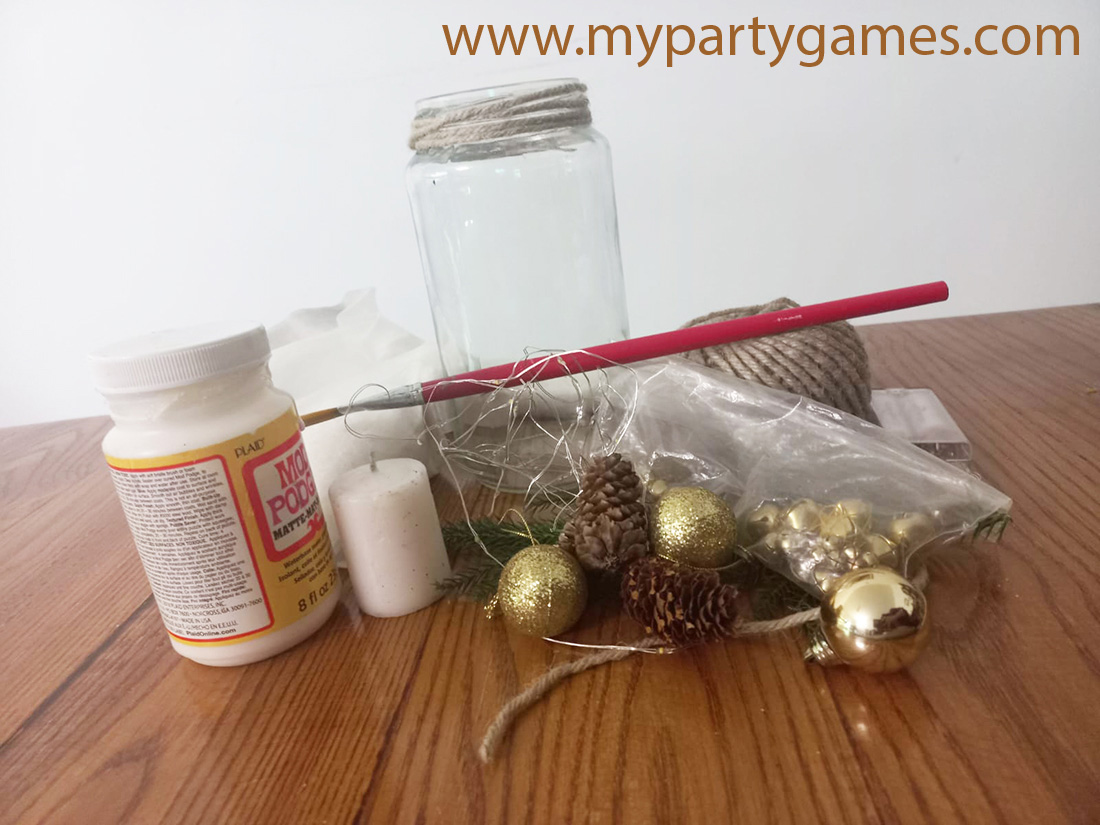 Step One
Take your Mason Jar or Glass jar and cover it with a generous amount of Mod Podge with the help of a brush. Try to coat it evenly.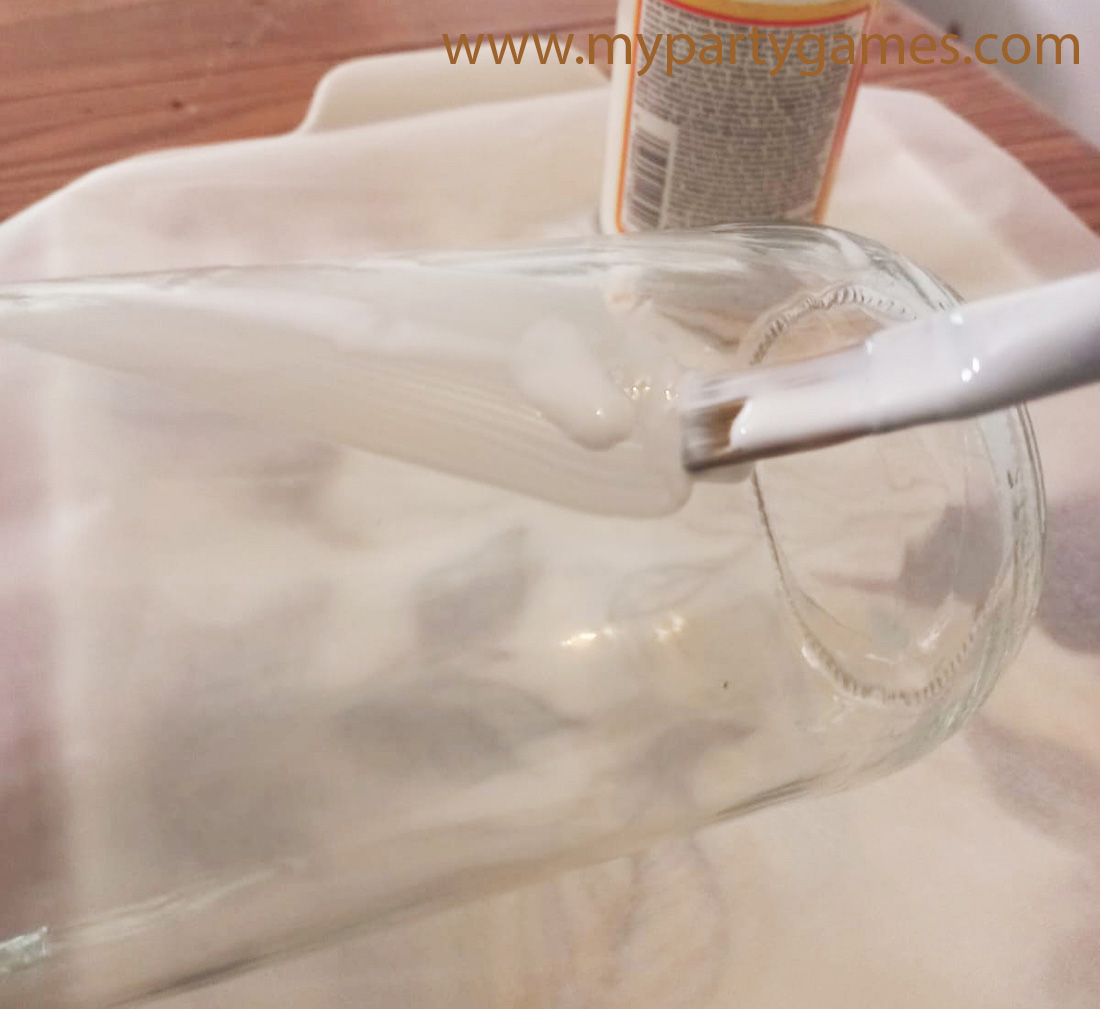 Step 2
Sprinkle Epsom Salt on all sides of the jar. Make sure that a parchment paper is lying under it so you won't make a mess. The Epsom salt that falls on the parchment paper can be mixed with water and given to the plants in your garden or pots for some extra nourishment.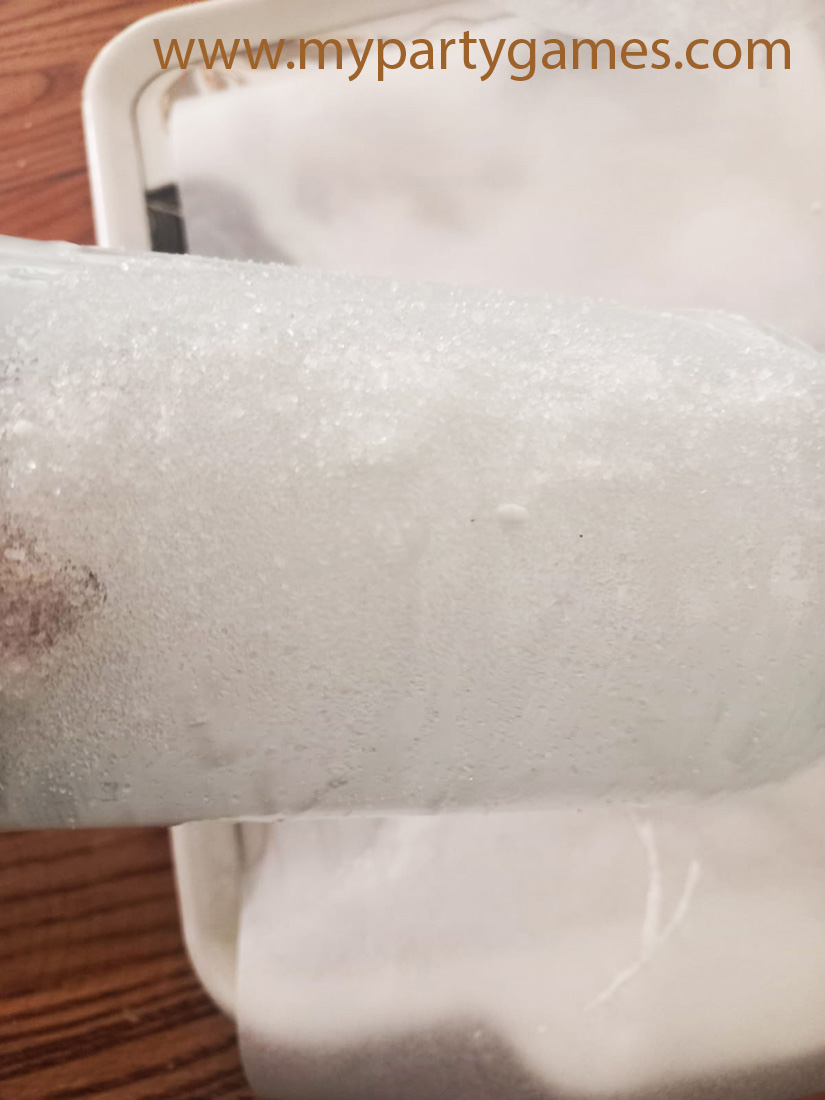 Step 3
Let the Jar sit and dry. After it is dry, shake it gently to remove loose and extra Epsom salt.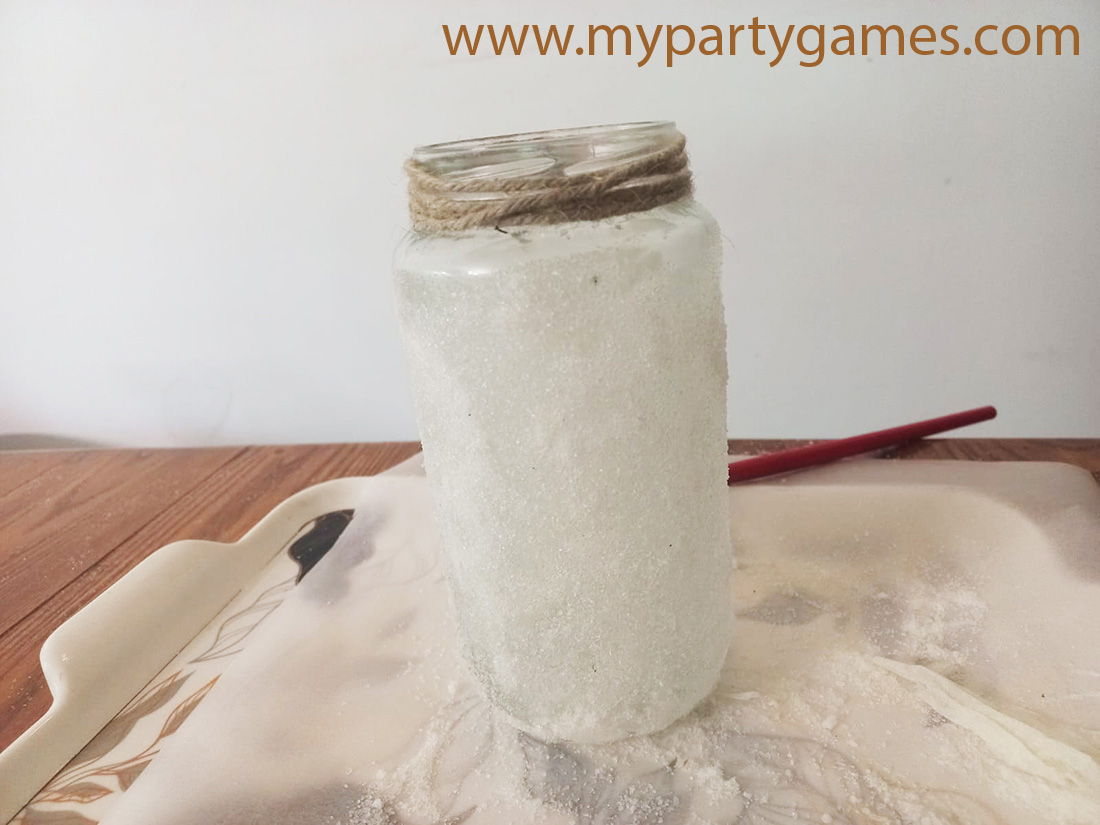 Step 4
Decorate the jar with Christmas ornaments, fresh greens, pine cones, Holly berries, or anything that you have in hand that goes well with your Christmas decor. You can use a ribbon or a Jute twine to add the embellishments to the jar.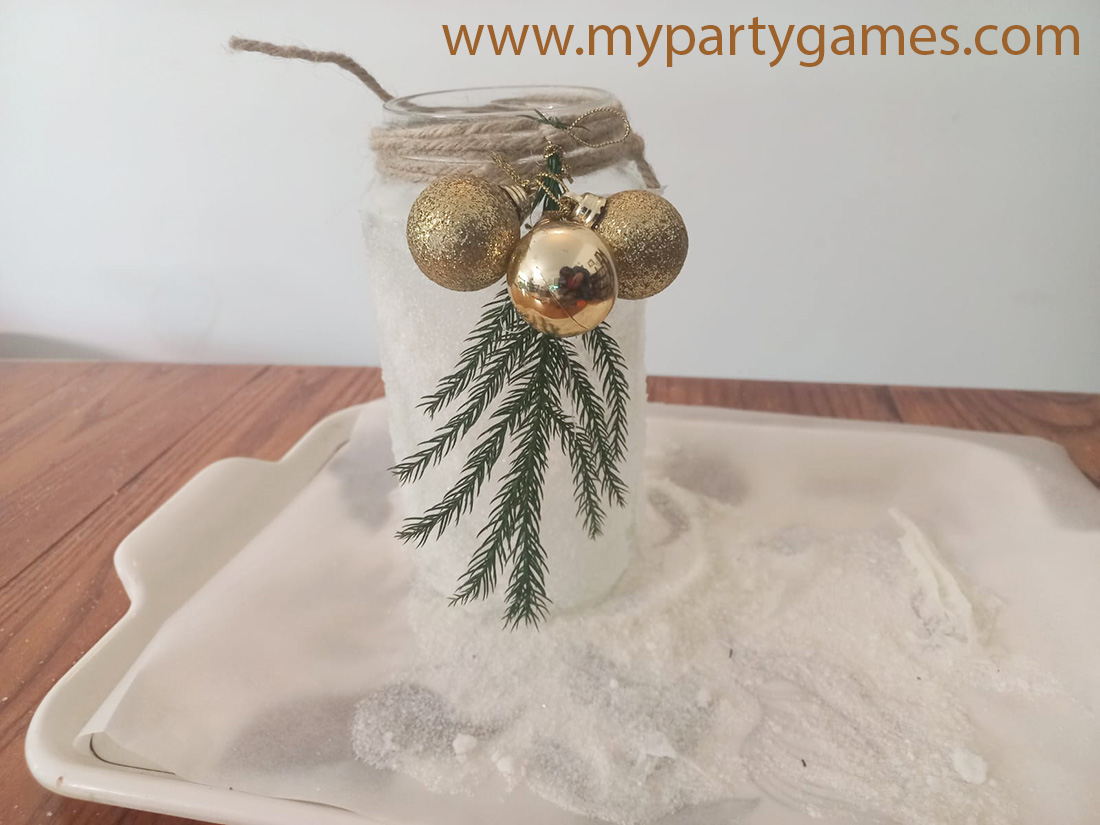 Step 5
Now add your battery-operated fairy lights inside the jar and your Christmas Snowy Mason Jar Luminary Centerpiece Decoration is ready.