Today I am going to share with you Free Printable Summer Charades. I have made these lovely summer charade cards in two different designs. There are 15 different summer-related charades in total. You can play this fun charade game with your family, at a party, and at any get-together that you are having with your friends. These fun charade cards are pretty to look at and these will save you the hassle of thinking about and making the Summer charades.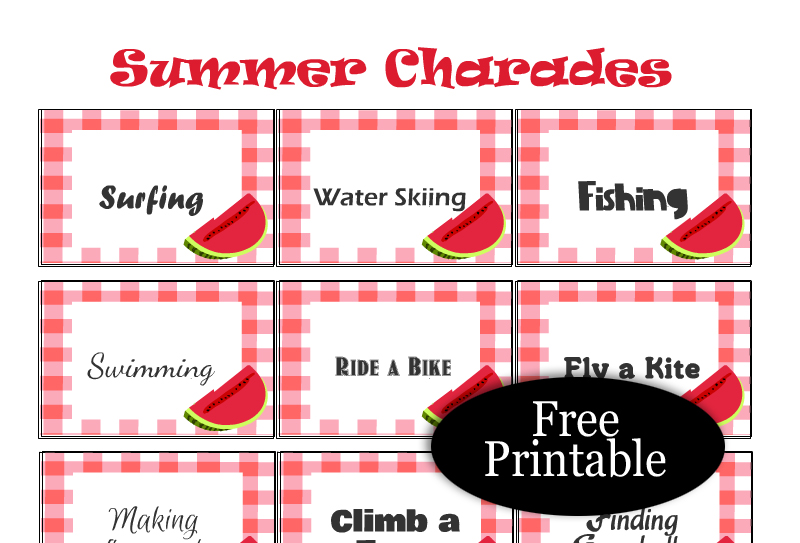 How to Play
Print and cut the charade cards around the edges. Fold the cards and put those in a jar so the players can pull out one card at their turn. You should divide the players into two teams. Each team will assign one player at their turn who will have to mime the charade for their team members and the teams will have to guess the correct word or phrase through their actions. You can assign a time limit as well. You can read the detailed instructions here if you have never played charades before.
Free Printable Summer Charade Cards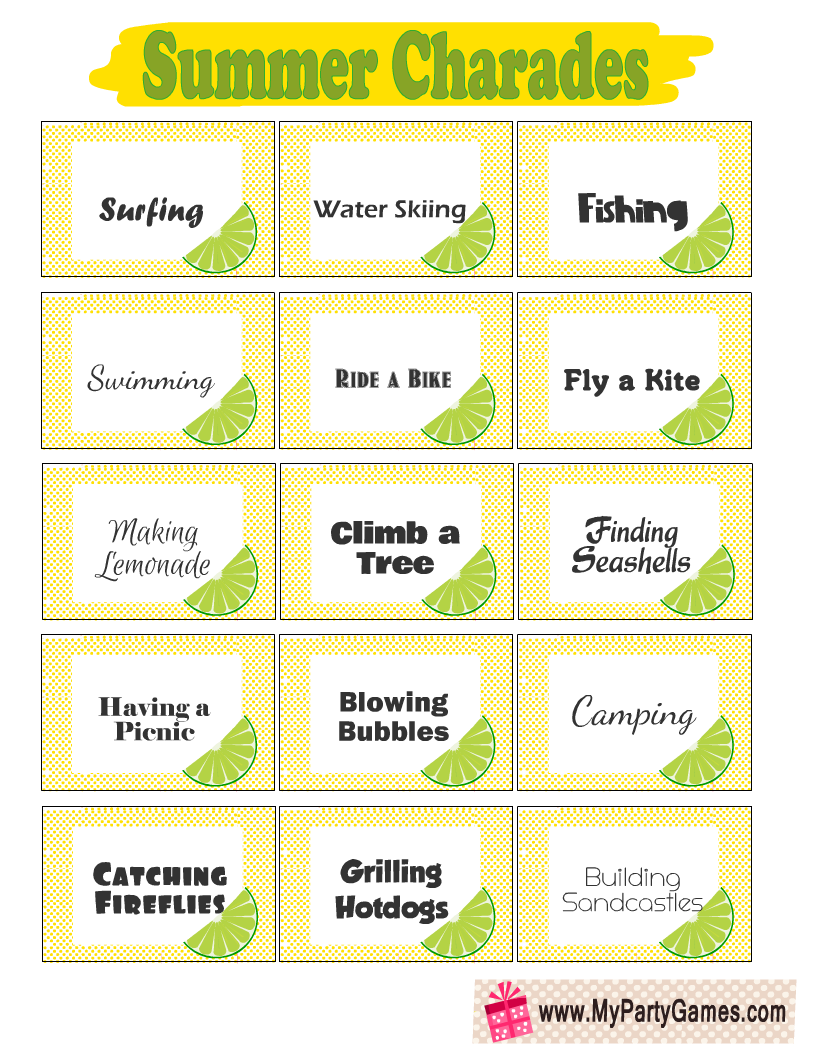 This is the first set of charade cards that I have created for you. These cute cards are decorated with image of a slice of lemon. In order to save the high-resolution printable version, just click on the thumbnail that I have shared above and save the bigger image.
Free Printable Summer Charades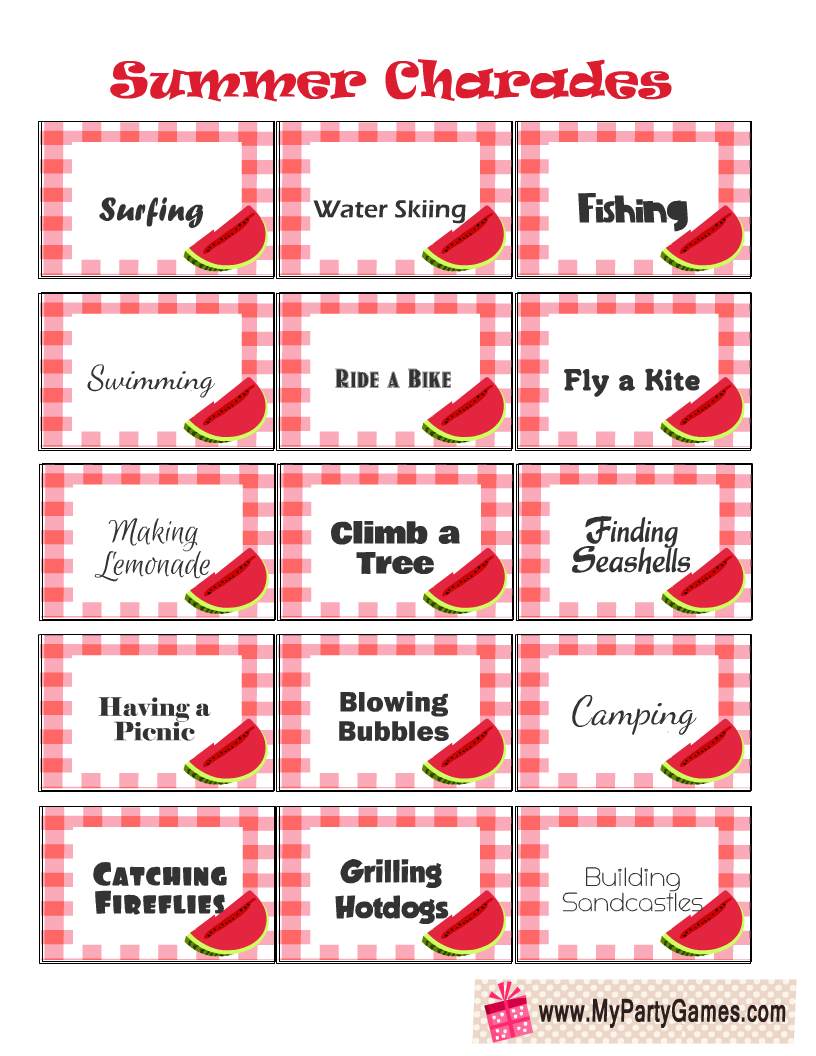 This is the second design for these summer charade cards. These adorable cards are decorated with image of a watermelon. Some charades from these cards are making lemonade, having a picnic, camping, and blowing bubbles.