Today I have gathered 4 Free Printable Summer Crossword Puzzles. I have made 2 puzzles with the same hints but two different designs myself and have collected the links to two more. I am also sharing an answer key to the Summer puzzles that I have made. Summer is the time of fun, recreation, and holidays. These crossword puzzles are a great activity for the whole family. You can play these puzzle games on long road trips, at the beach, or even at your home. These puzzles are perfect for a Summer themed party and the players can compete with each other in a fun and healthy way.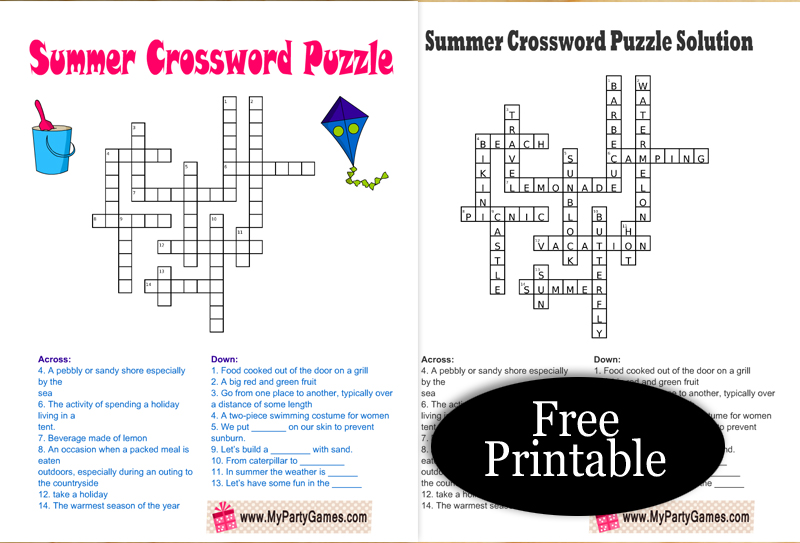 How to Play
Print and distribute the printed puzzle sheets among the players and also give them a pen or a pencil. Ask the players to complete the puzzle and guess the words with the help of the given hints. The person who solves the puzzle correctly, first, will win.
Free Printable Summer Crossword Puzzle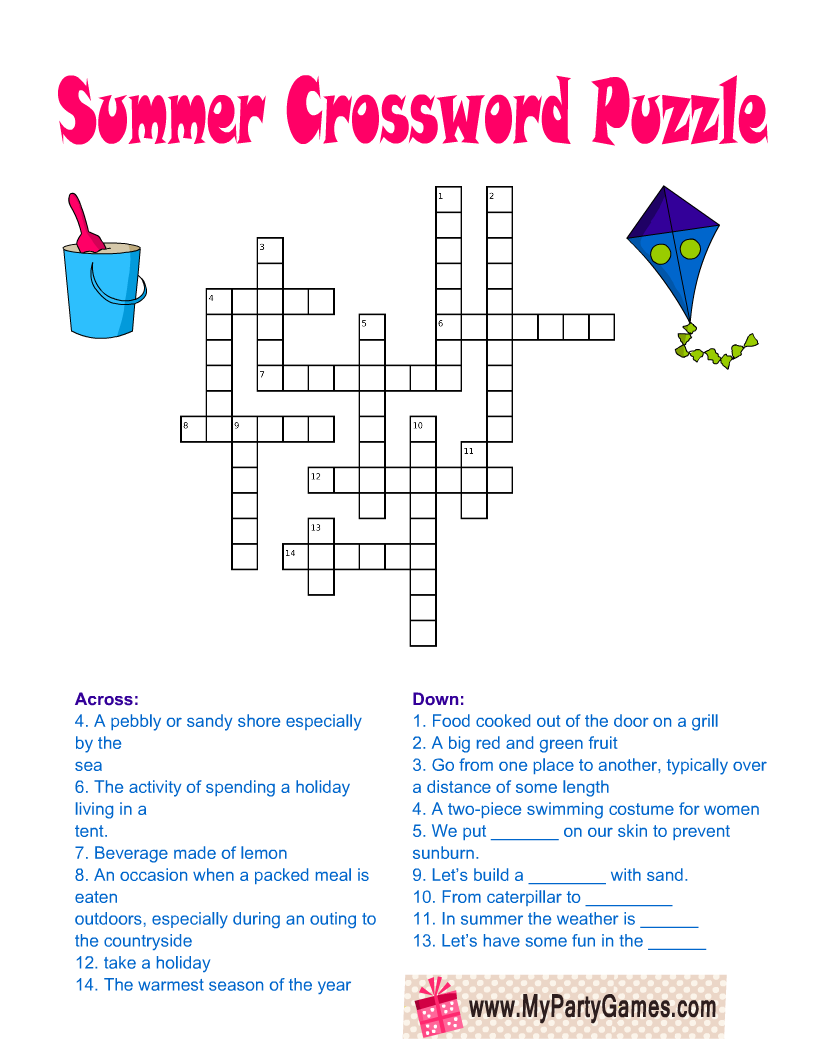 Here is the first free printable sheet for this Summer crossword puzzle. There are 15 hints in total and the players will have to guess 15 word either downward or across. To save the high resolution printable sheet, just click on the thumbnail image and the bigger printable game sheet will open up.
Summer Crossword Puzzle Free Printable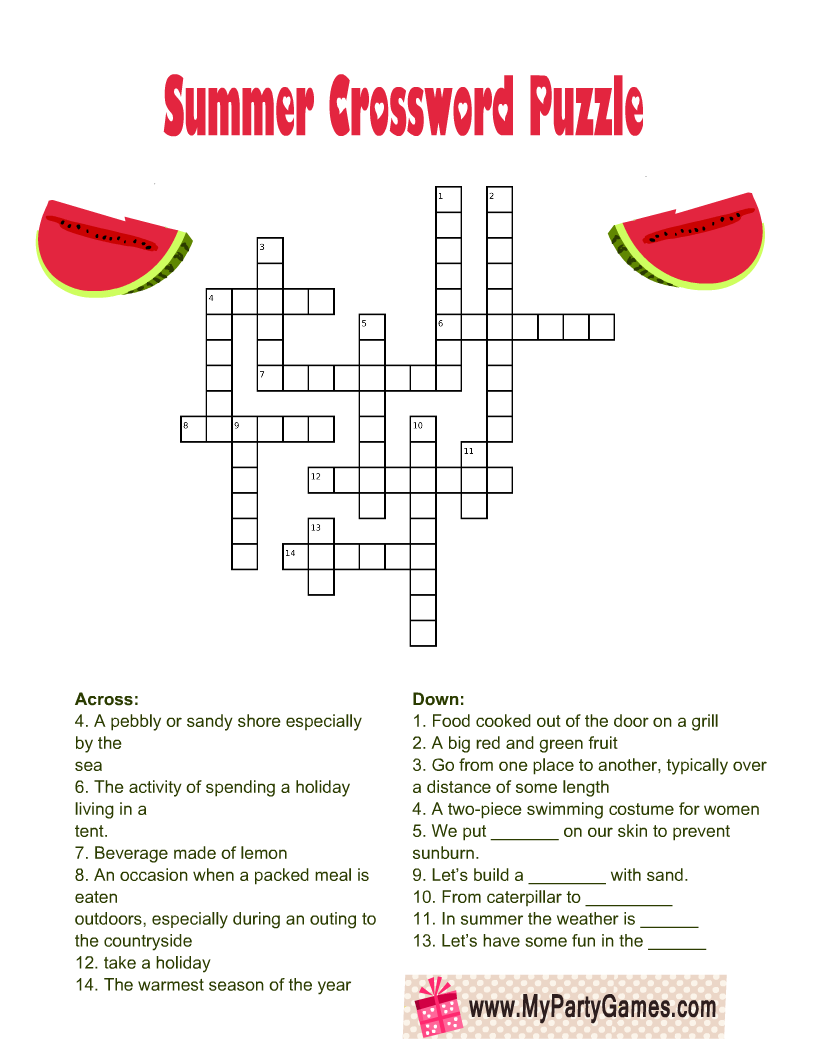 Here is the second free printable sheet for this summer crossword puzzle. This game sheet is decorated with images of cute watermelons. This worksheet has the same hints as there are in the worksheet above but the design is different.
Summer Crossword Puzzle Answer Key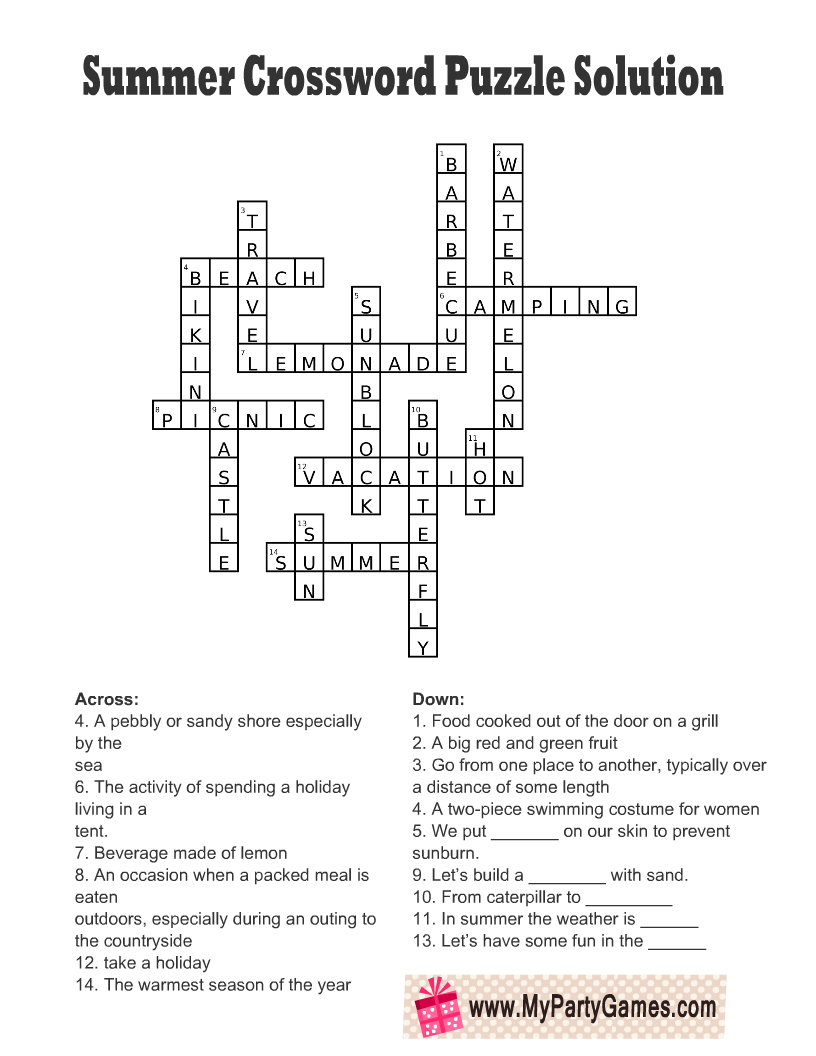 Here is the answer key to this crossword puzzle.
This cute and adorable crossword puzzle is by I should be mopping the floor. This adorable game sheet is decorated with adorable graphics and there is a fun puzzle to solve.
On this site you will find a Summer crossword puzzle in black & white and many more printable summer activities at one page.