Today I am sharing 5 Free Printable Summer Word Scramble Puzzles. Two worksheets are made by me and I have collected links to 3 different puzzles from the web that I am sharing at the end of the page. Word scrambles are fun and you can play these in the classroom, at a party, during a car trip, and even at home. These puzzles are a fun way to spend time for both kids and adults. I have scrambled 18 summer-related words and have made worksheets in two different designs. I am also sharing a solution or key to this puzzle on this page.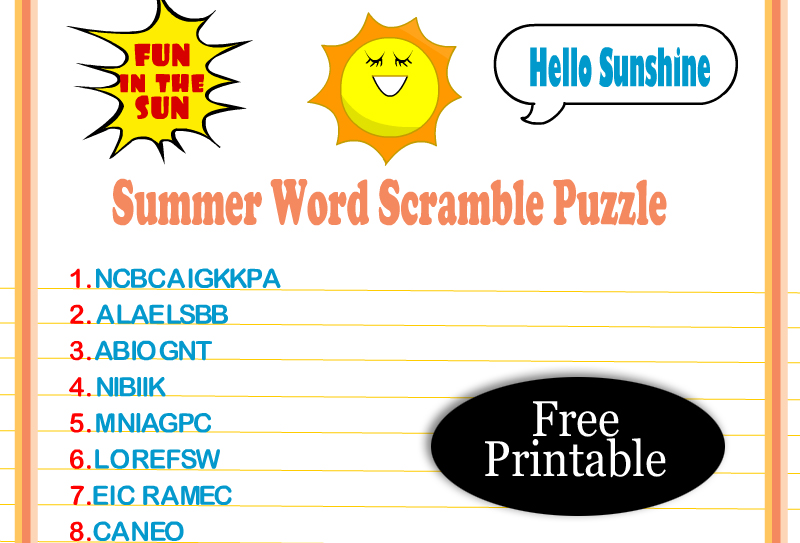 How to Play
Print the puzzle worksheet in the design of your choice and distribute the printed sheets among the players. Ask the players to unscramble all the words and you can even set the timer and set a time limit for that. The player who will unscramble all the words correctly, first, will win.
Free Printable Summer Word Scramble Puzzle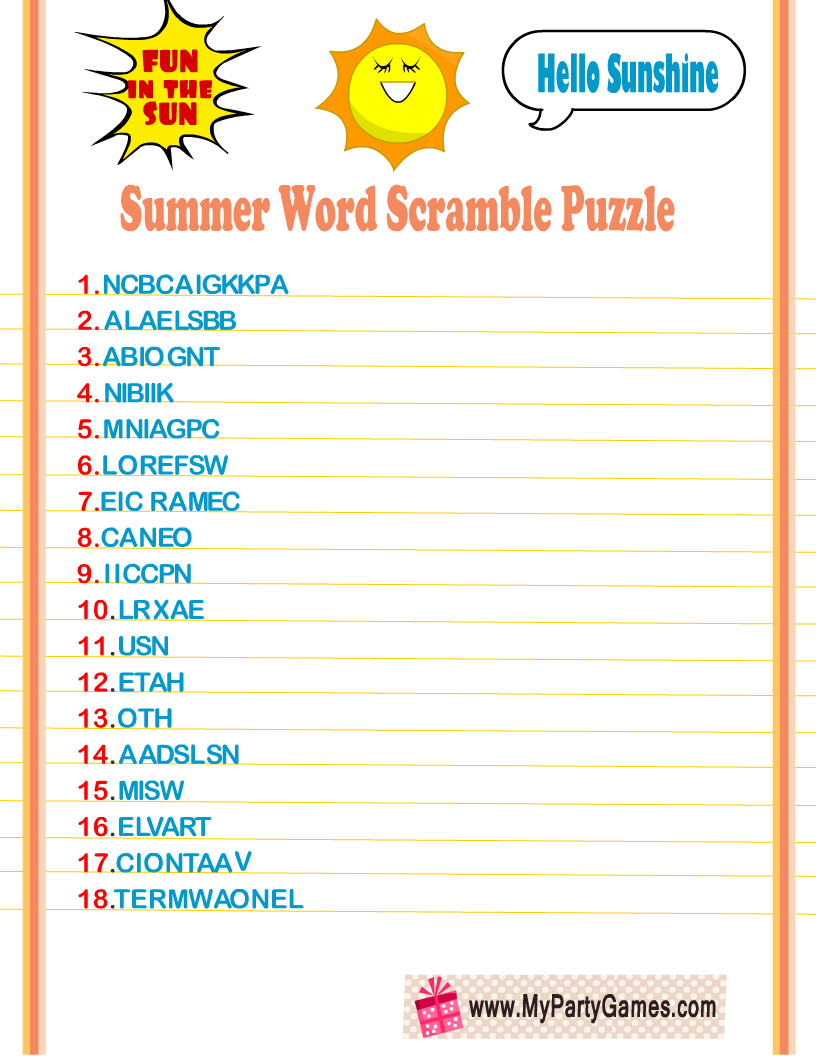 Here is the first sheet for this free printable Summer word scramble puzzle. There are 18 summer-related words to unscramble. This cute worksheet is decorated with an orange border and a smiling sun. To save the printable image, just click on the thumbnail and save the bigger high-resolution image that will open up.
Summer Word Scramble Free Printable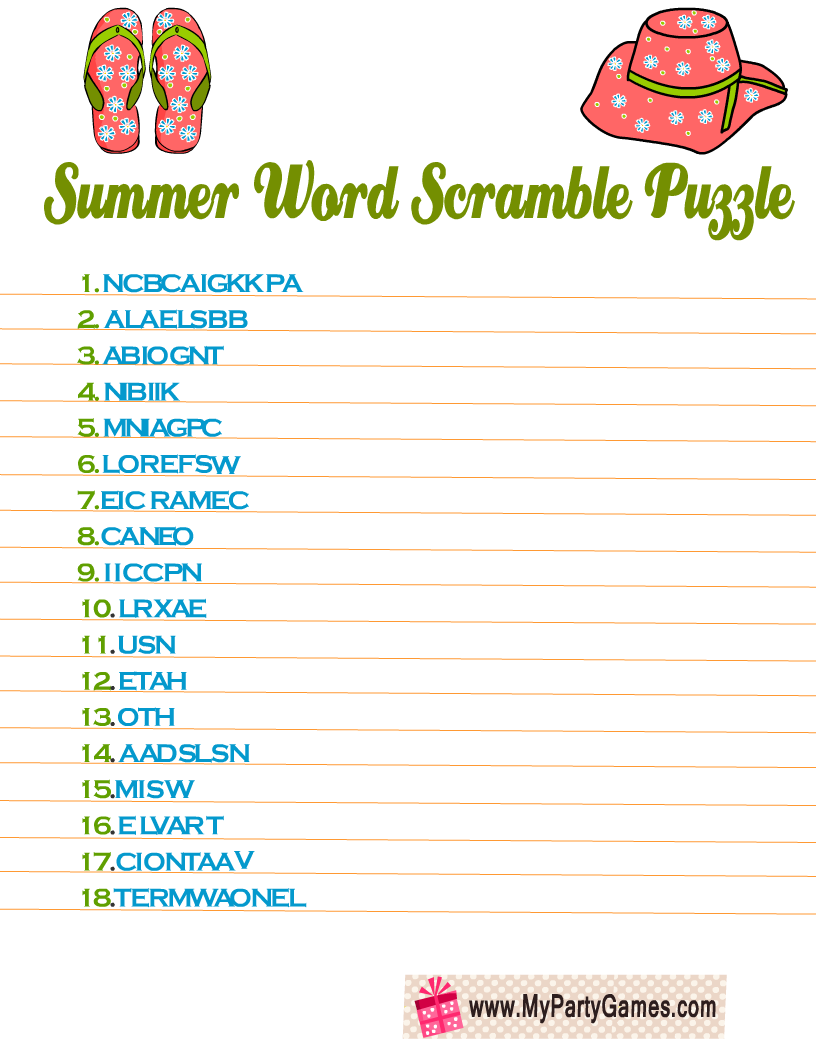 Here is the second worksheet for this word scramble puzzle. This worksheet has the same 18 scrambled words but the design and graphics are different.
Summer Word Scramble Puzzle Answer Key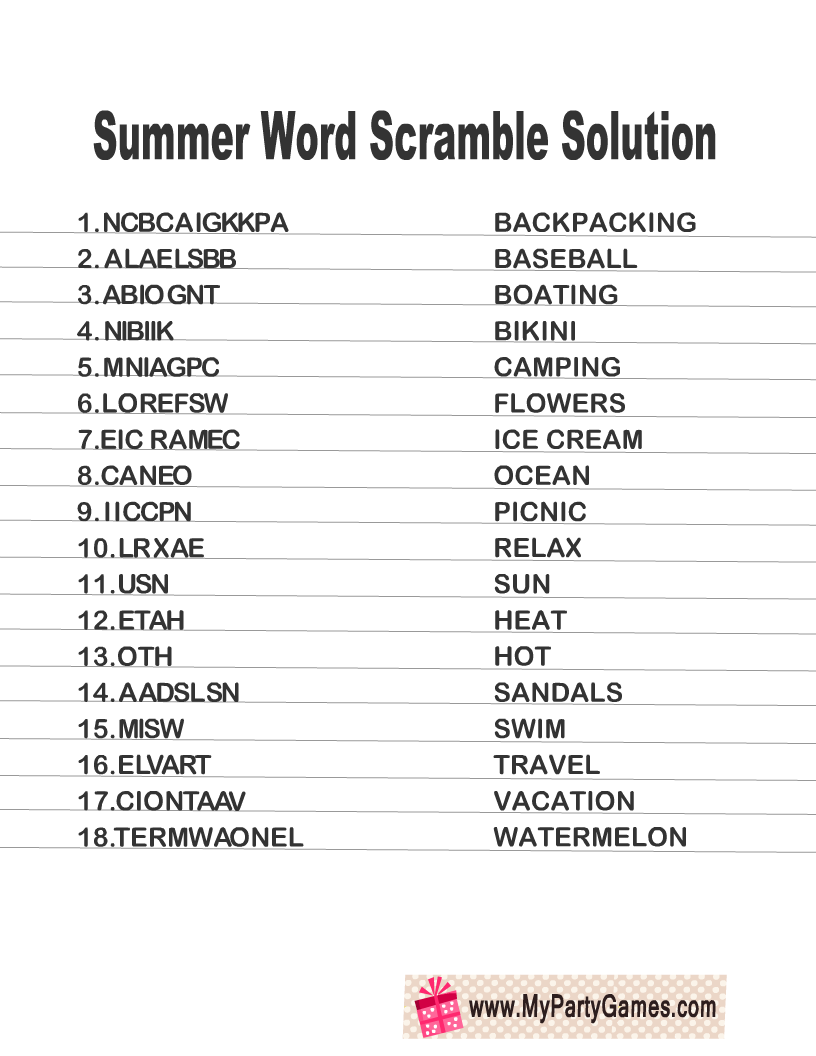 Here is an answer key to this word scramble puzzle. You will need to print only one copy of this answer key. Just click on the thumbnail image and the bigger printable PNG version will open up.
On this website you can download a free Summertime word scramble worksheet but you'll have to sign up first.
This word scramble puzzle by 'happiness is homemade' is coloful and fun. You'll need to give your name and email to download the sheet.
A free and easy to download word scramble puzzle with a secret message. Try it, this looks fun. 🙂