Today I am sharing 16 Free Printable Summer Word Search Puzzles. I have made the puzzles in two different designs and also gathered fun puzzles from the web. Summer is a time for fun and relaxation. You can print these fun puzzles for your summer party, road trips, and for kids to play at home. In the puzzles that I have made, there are 18 summer-related words that the players will have to find. I am also sharing a solution or answer key to these puzzles at the end of this page. I have made the Word Search Puzzle sheets in two fun designs. You can print these puzzles in the design of your choice.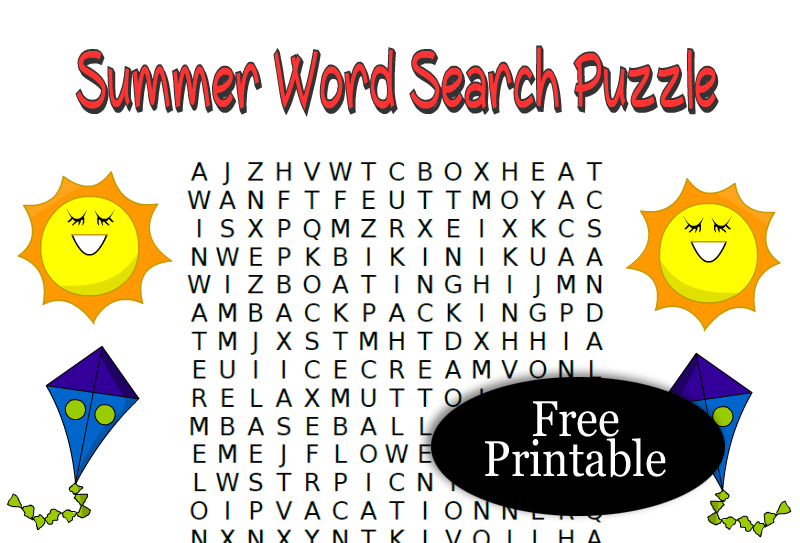 How to Play
Print the game cards according to the number of players. Ask the players to search the words in the word search puzzle. They can find the words horizontally and vertically. The player who finds all the 18 words first will win.
Free Printable Summer Word Search Puzzle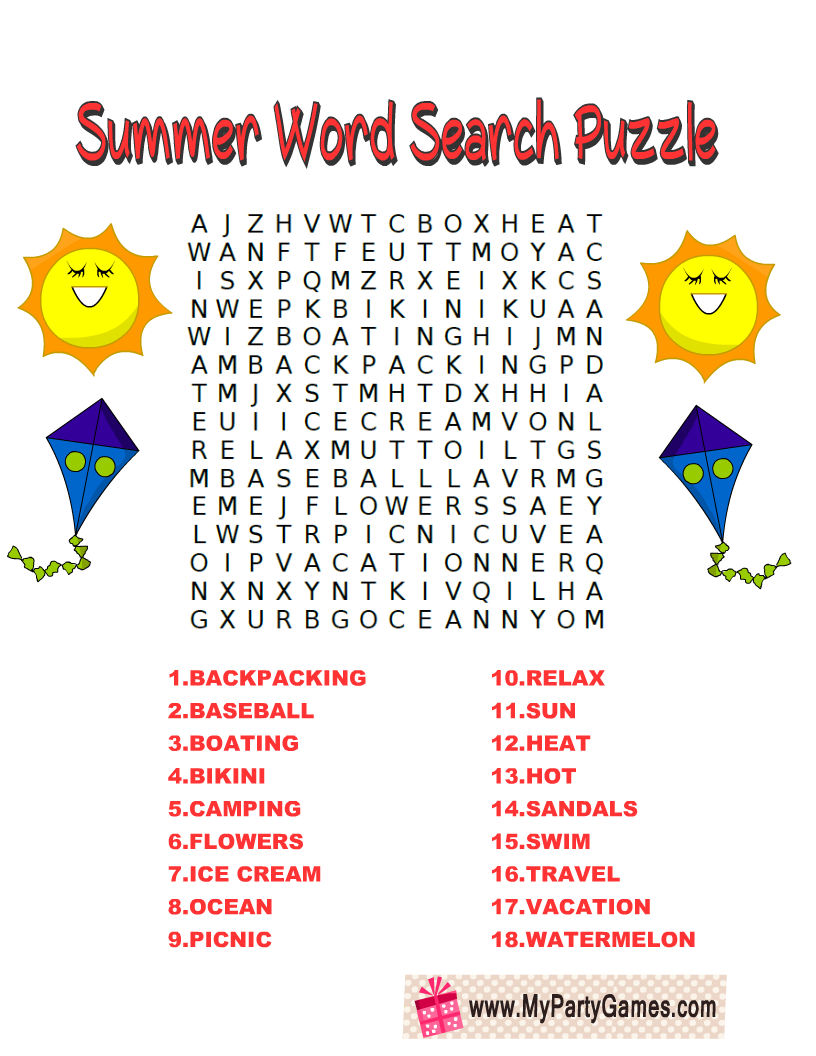 Here is the first free printable word search puzzle sheet. This fun colorful summer word search puzzle worksheet is decorated with kites and smiling suns. I have made these puzzles in high-resolution PNG formats. To download these just click on the thumbnail image and save the bigger image just the way you save any image from the web.
Summer Word Search Puzzle Free Printable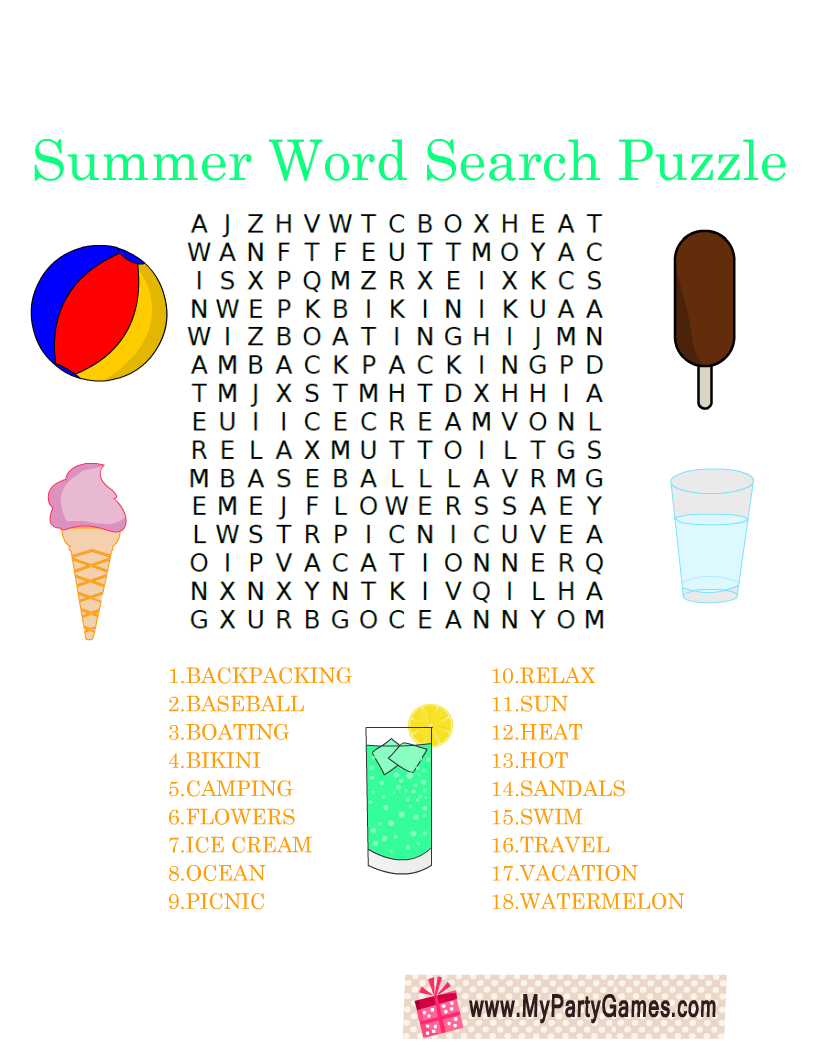 Here is the second free printable worksheet for this word search puzzle. This adorable worksheet is decorated with images of ice-creams and cold drinks. The puzzle is the same as above but the design is different. In order to save this image, just click on the thumbnail and save the bigger printable image.
Summer Word Search Puzzle Answer Key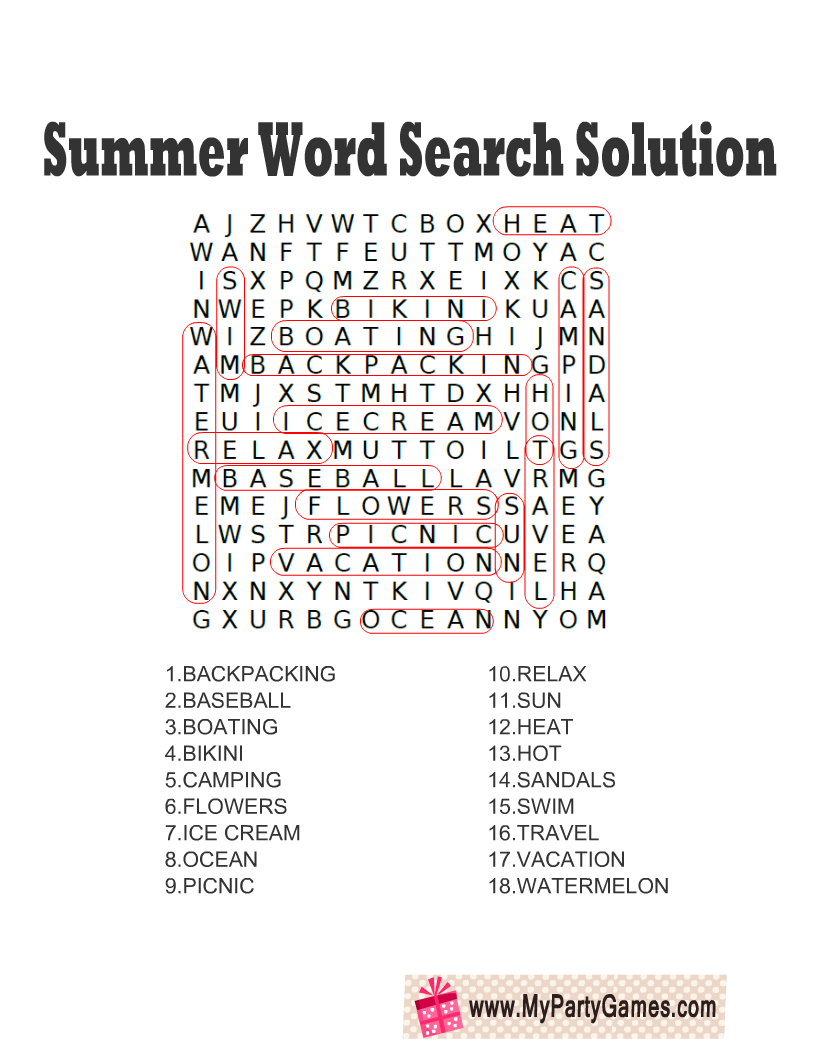 Here is the answer key to the puzzle that I have made. If the players are unable to find a word, you can take help from this key
This fun website has a collection of so many Summer related word search puzzles. You can download those in PDF format. This website offers different categories related to summer, like fishing, camping, sports, bugs and flying critters etc.
This website also offers a beautifully made summer word search puzzle in PDF format.
This website offers cool puzzles in both black and white and color PDFs.