Bingo is a very popular game that is played by kids an adults of all ages. Today I have made 12 Free Printable Emoji Bingo Game Cards and a caller's checklist. You can play this game at family get-together's, kid's parties, birthday parties, slumber parties and even on Christmas. This fun Emoji Bingo will be loved by everyone. I have made 12 unique cards and I have enclosed those in a zip file for your ease. You can print all the 12 cards or less cards too. You can print duplicate cards if more than 12 players are playing this game.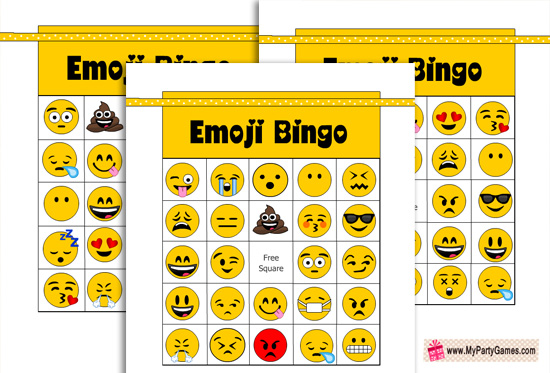 How to Play
Distribute the cards among the players with a pen or pencil. Cut the cards out of caller's checklist and put those in a bowl or jar. Draw the cards one by one and show those to players. The players should cross the emoji on their bingo card when they see it's image. The person who completes a row horizontally, vertically or diagonally should yell bingo. The person who completes a row and yells bingo first will be the winner.
Free Printable Emoji Bingo Game Cards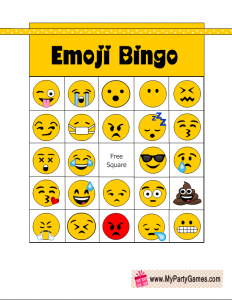 Click on the image above to download the zip file of this Emoji bingo game. This zip file is absolutely safe and you can print these bingo cards using a printer at your home. I have enclosed a caller's checklist in the zip file as well.
Emoji Bingo Game Caller's Checklist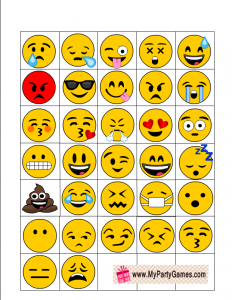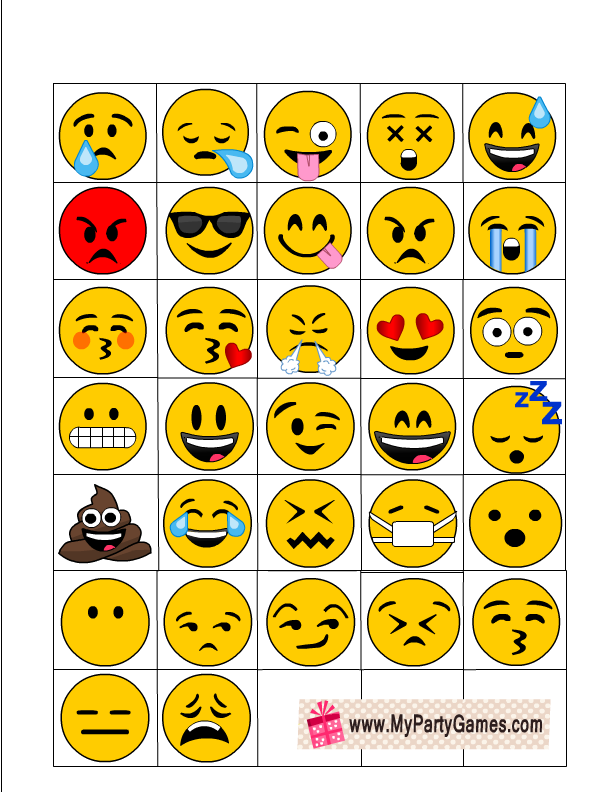 This is a free printable caller's checklist for this emoji bingo game. You can click on the thumbnail image and then right click and save the bigger game too.
I have also collected links to some more free printable Emoji Bingo games from the internet, you can visit the links to decide that which game of bingo would you like to print.
I hope that you will like my game. Please leave a comment below and also pin the images on Pinterest.