Today I have made a fun Free Printable Monopoly Like Board template and Play Money that you can use to make your own monopoly-like board game. These printables are a treat for DIY lovers. You can create a board game with the names from your neighborhood and create a fun game for kids. You can create a game to give as a birthday gift or Christmas gift and you can also make a game board for your grandkids by using this template. I have also made play money with bills of 1, 5, 10, 20, 100, and 500. You can use this play money for several fun projects as well. I have made separate sheets for each amount so you can print as many bills as you like.
I have made this monopoly-like blank template in 22×22 inches and also in A3 size. You can get this template printed on heavy card stock from a print shop, add names and colors to it and create your own game and set your own rules. You can seek inspiration from Pinterest.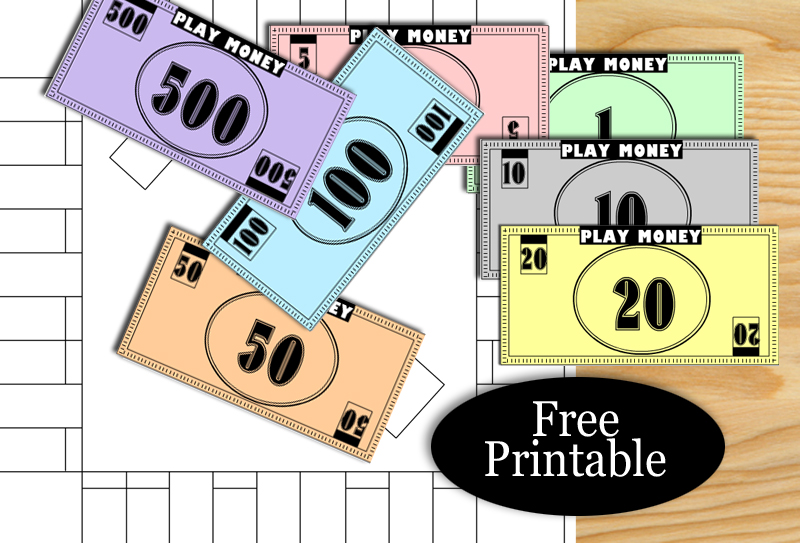 How to Play
I have created a blank game template so you can add up your own names of places, own colors, and own prices to it. You can either assemble this game and play it by following the traditional Monopoly rules or you can modify those rules and you can also make your own rules.
Free Printable Monopoly Like Board Game template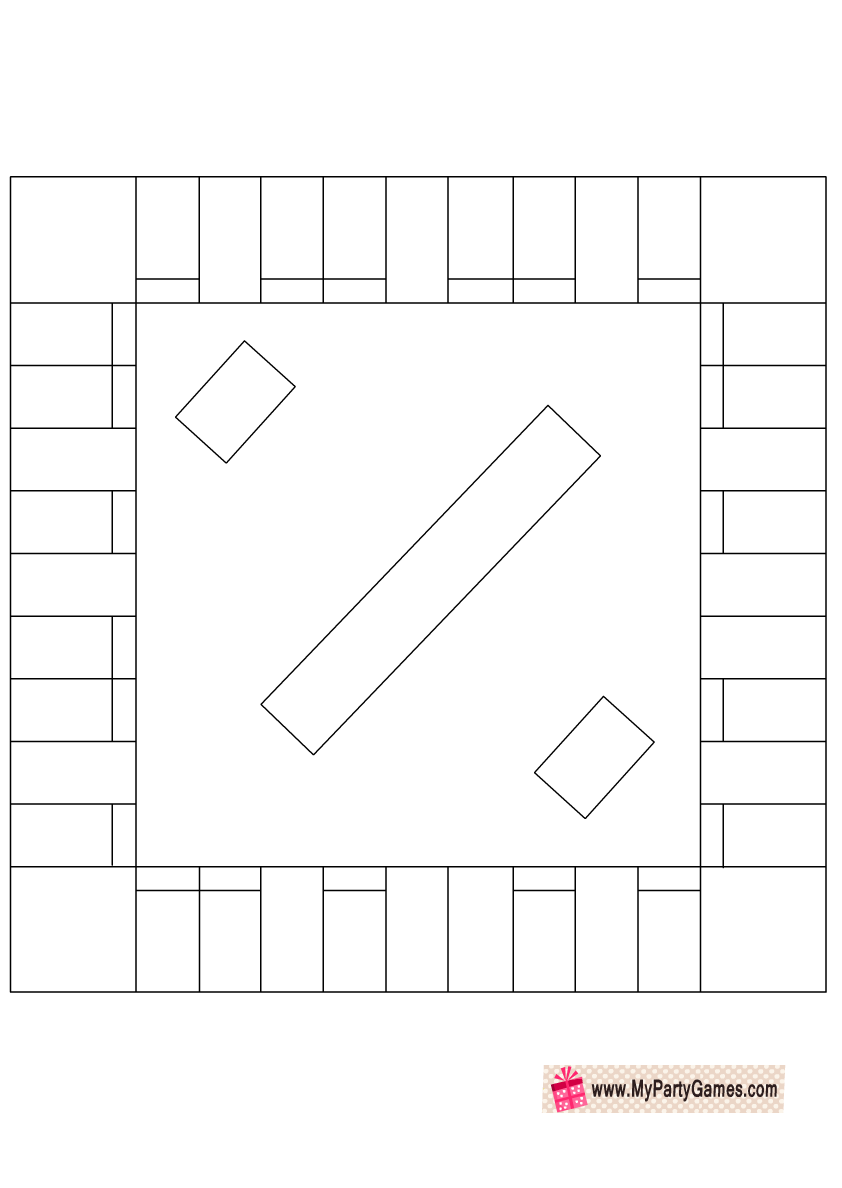 Here is the Monopoly-like game board template that I have created for you. All the spaces are blank so you can fill them with colored pencils, markers, watercolors, or pieces of paper. You can write down the names of your own places and make your own prices.
You are not allowed to link these PDF files directly or upload these to your server or share them in any other way.
Free Printable Monopoly like Play Money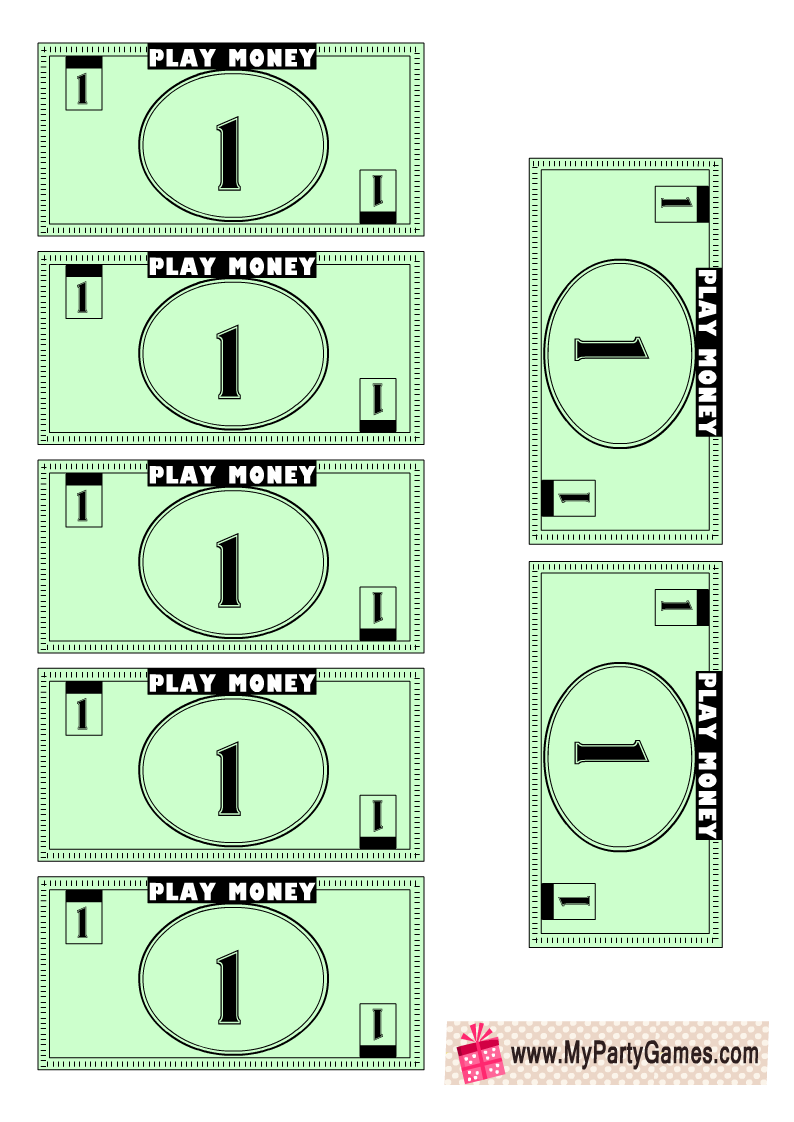 Here are the $1 Bills for a monopoly like play money. These are not necessarily dollars. These can be called Euros, Pounds or by any name that you like. Just click or tap on the thumbnail image of this play money and the bigger printable PNG image will open up, that can be printed.
Free Printable Monopoly like Play Money 5, 10, 20, 50, 100, 500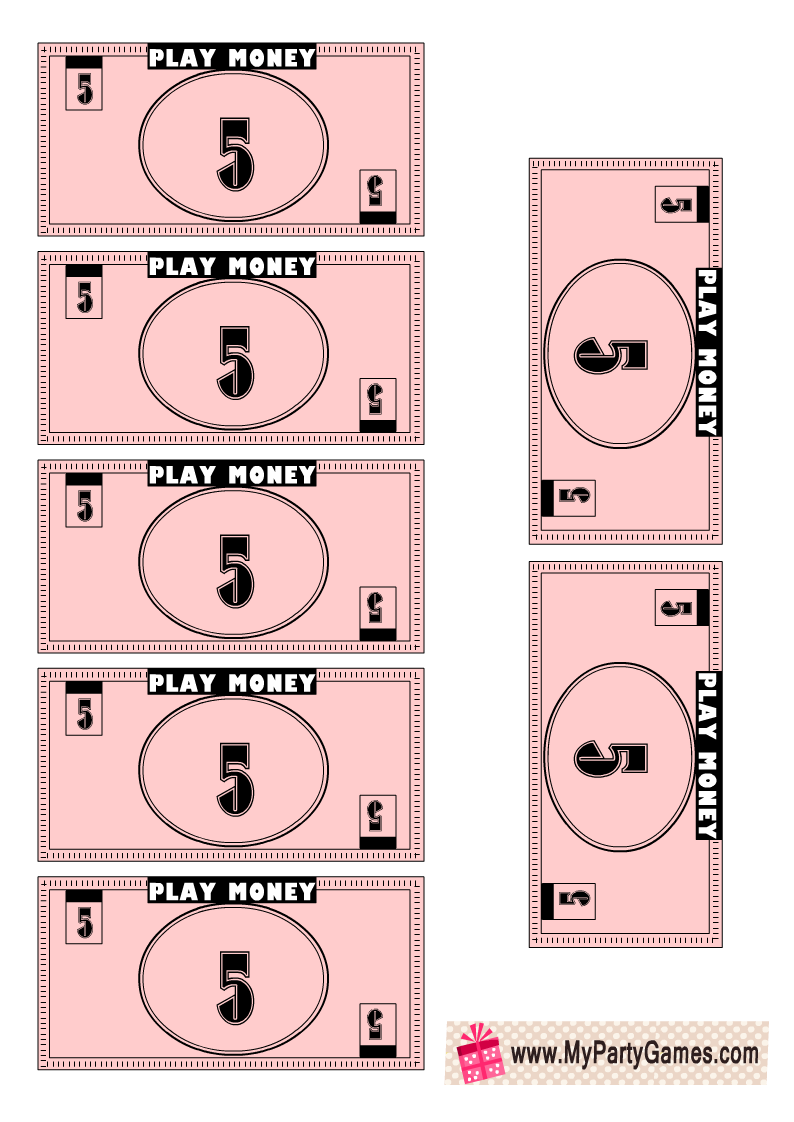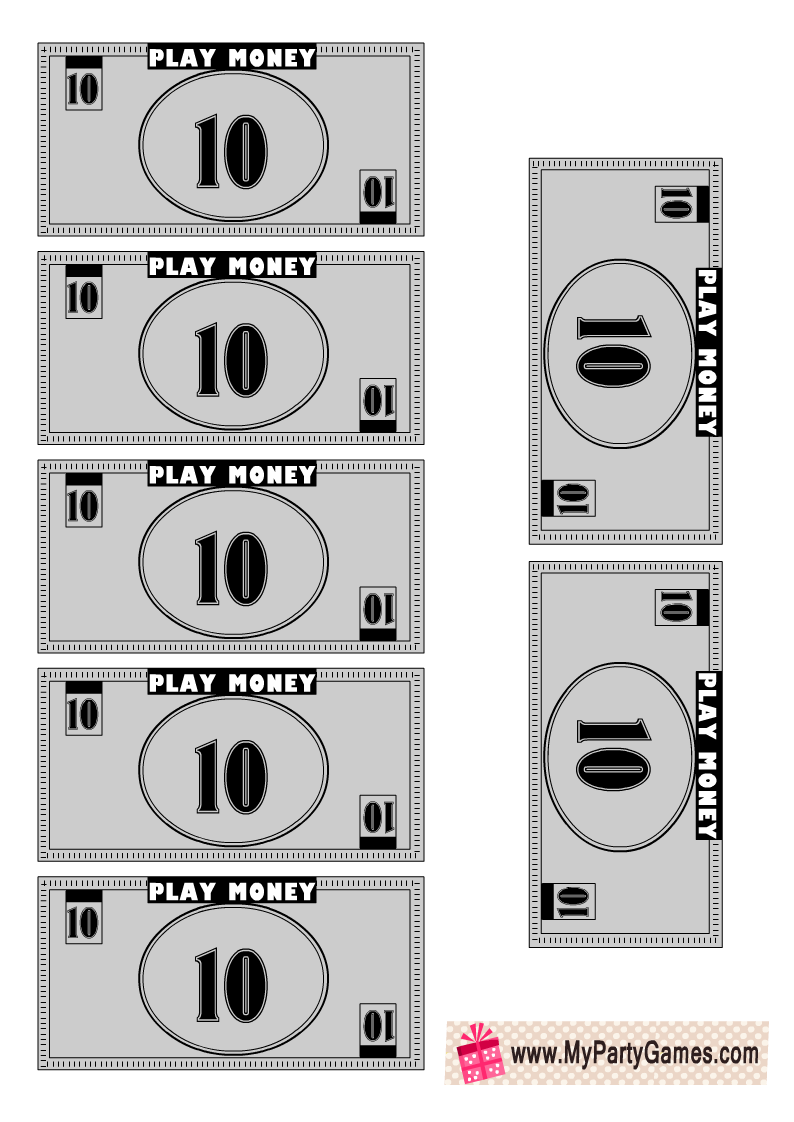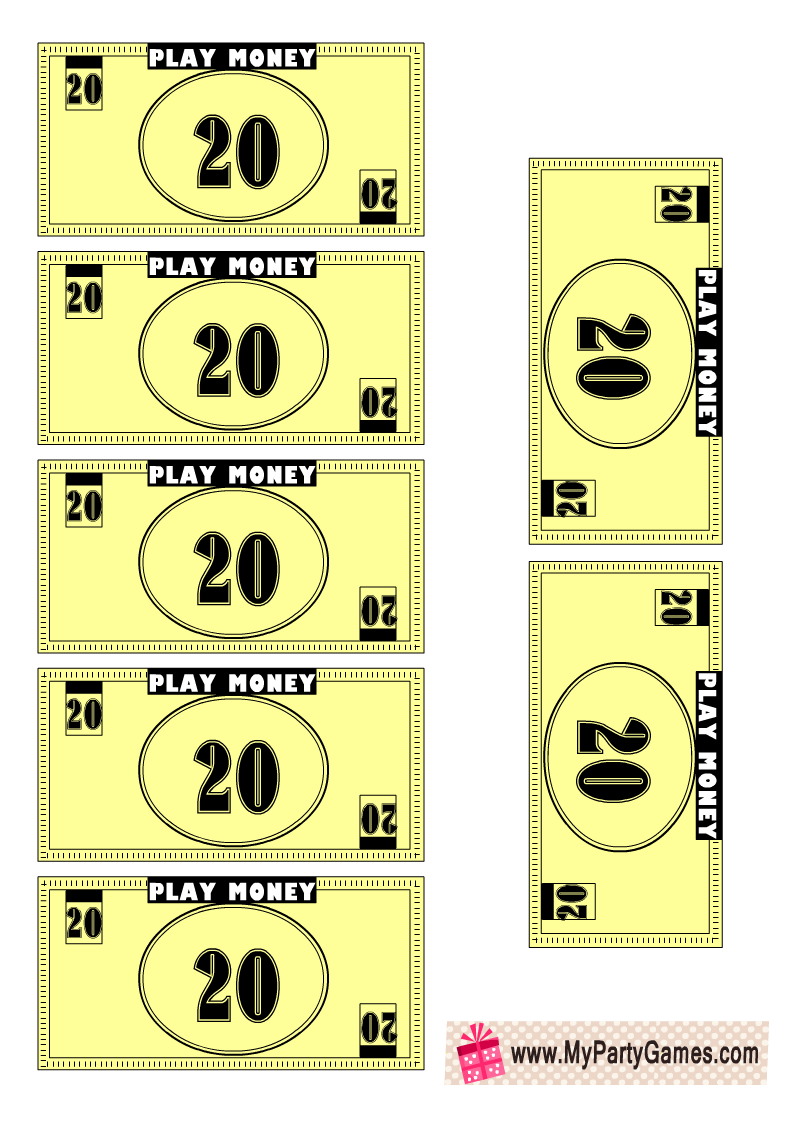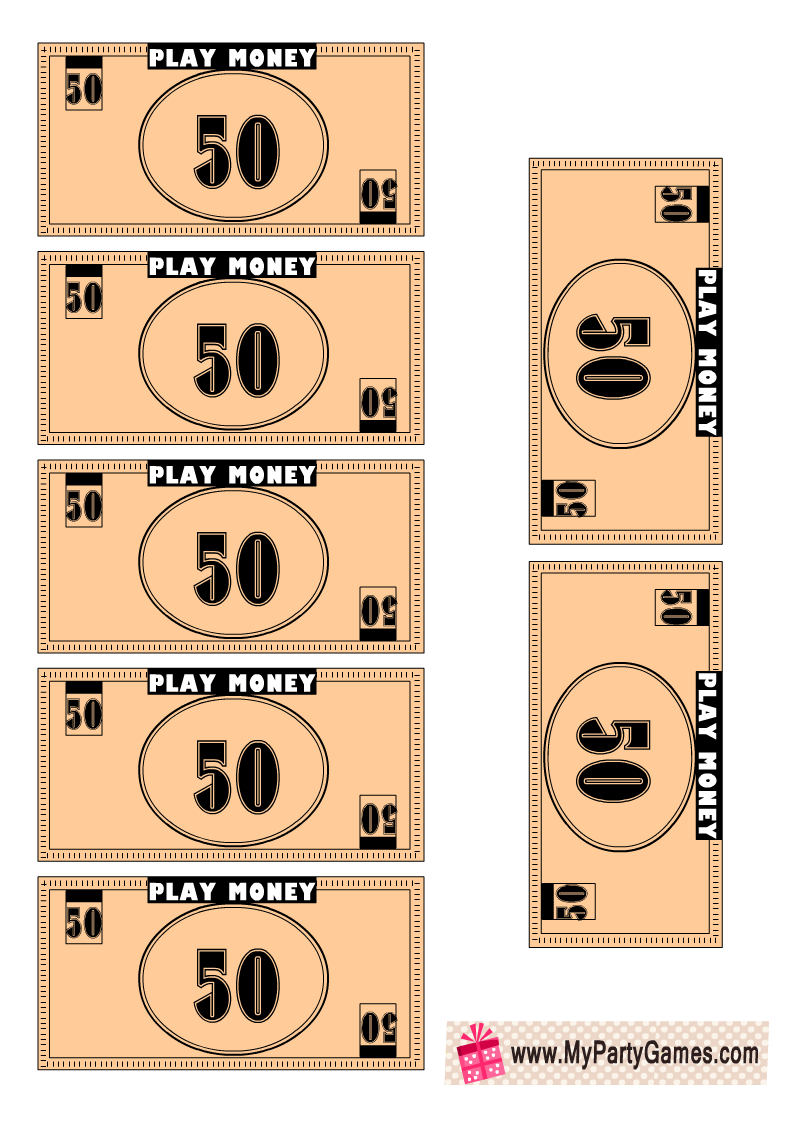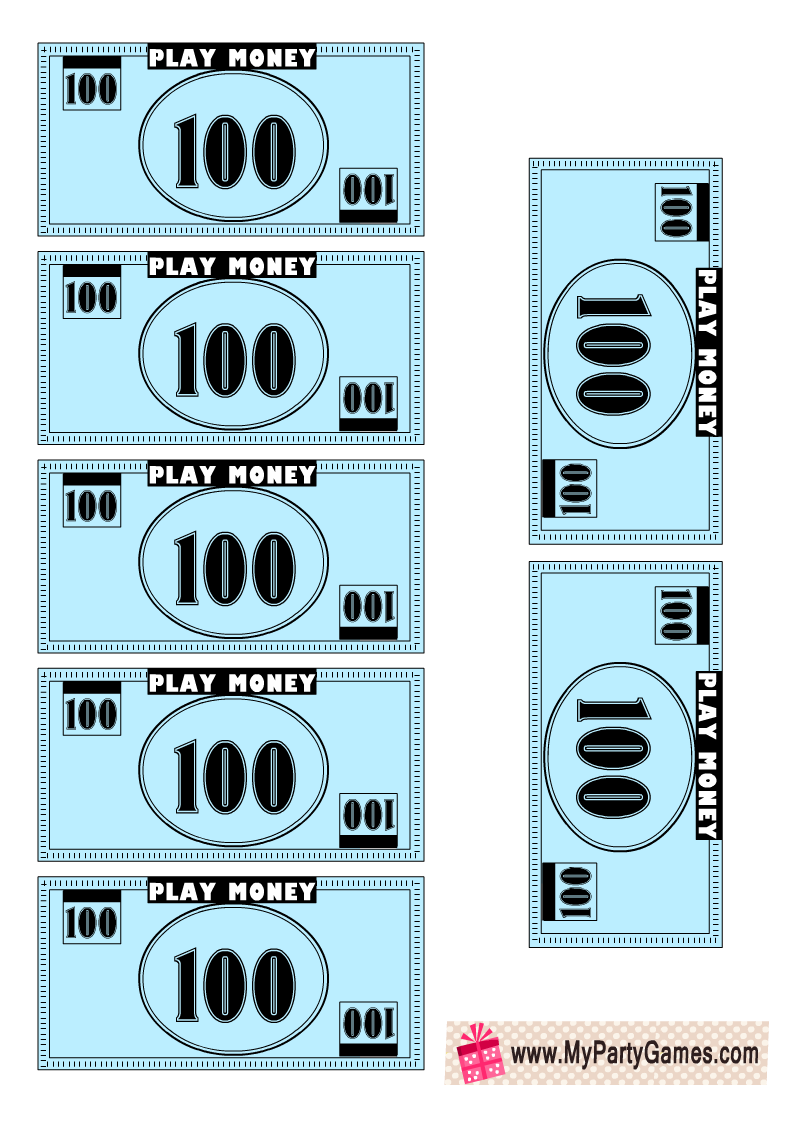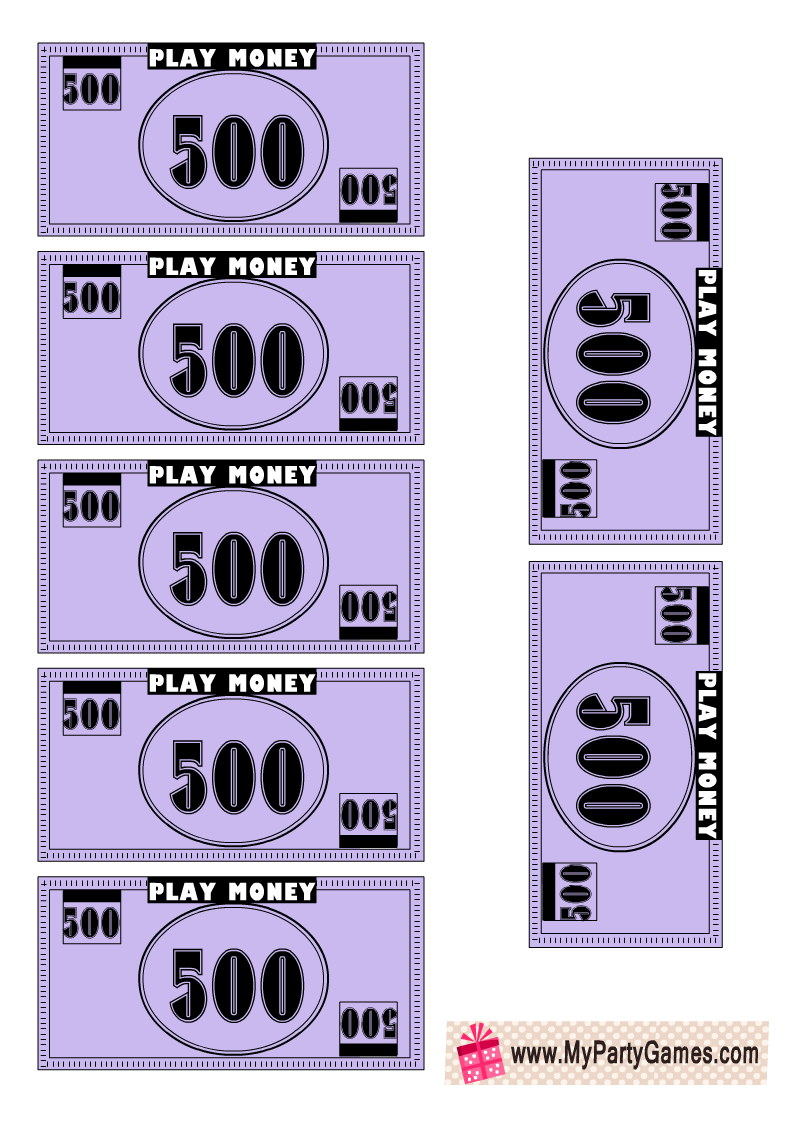 Here are the rest of the money bills. You can print as many of these as you like, for your personal use. Please share the links to the games that you have made in the comments sections.