This is a cute free printable game for kids birthday party. I have made this Free Printable Who got the Cake? Game like the popular who got the groom game. I have made a printable for cake and rest of the printables of clown. You should take just one printout of the cake image. You should print the clowns according to the number of your birthday party guests.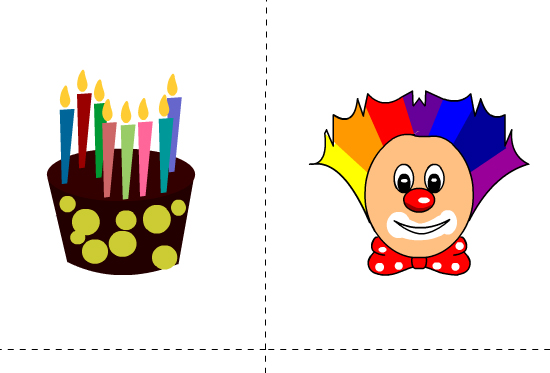 How to Play
Enclose one cake printout and other clown printouts in envelopes. Make sure that cake image is in just one envelope. As guests enter the birthday party, ask them to pick one random envelope of their choice. When all guests are seated, ask them to open their envelopes and look what they have got. The person who gets the cake will be the winner.
Free Printable Who got the Cake? Game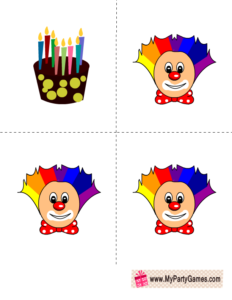 You need to take just one printout of this image that I have shared above. Print it and cut it around the lines.
Free printable clowns for who got the cake game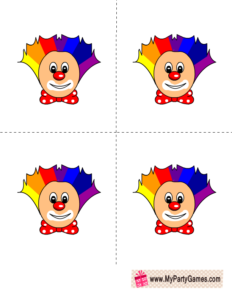 Here are the clowns for this fun and cute game. You should print as many clowns as needed for your birthday party.
Please leave a comment below if you enjoy this game. 🙂