Retirement parties can be full of emotions for the retiree and you can make this party extra special for them by playing the games that revolve around them.
Today I am sharing Free Printable Would the Retiree Rather? Retirement Game that will cherish the retiree and they will feel happy and special when guests will try to guess what would they rather choose.
I have made printables for this game in two different designs. I have tried to use gender-neutral colors and graphics in all the retirement games that I have made so you can easily print and play these games at a retirement party regardless of the gender of the retiree.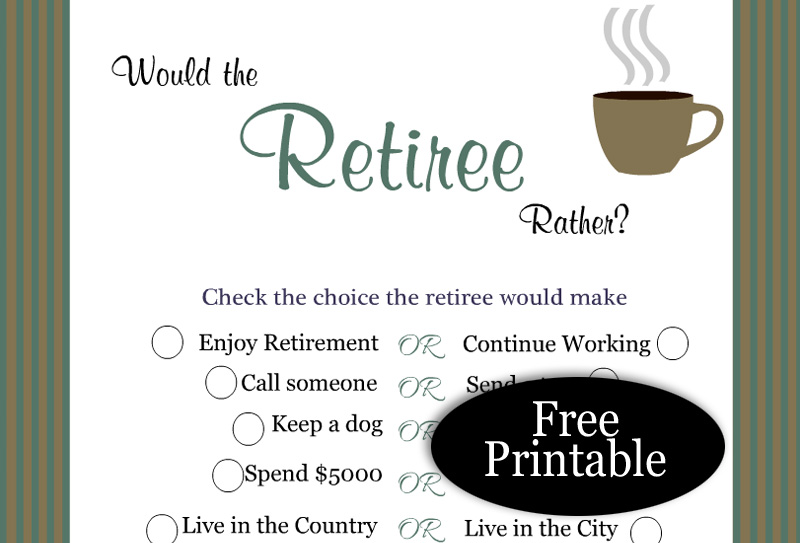 How to Play
Print and distribute the Would the Retiree rather? Game cards among the retirement party guests. Give one game sheet to the retiree as well. Ask the players to check the option that they think the retiree would rather choose. Ask the retiree to share the choices they have made and guests should score themselves. For each correct guess, the players score 1 point. In the end, the player with the highest score wins.
Free Printable Would the Retiree Rather? Game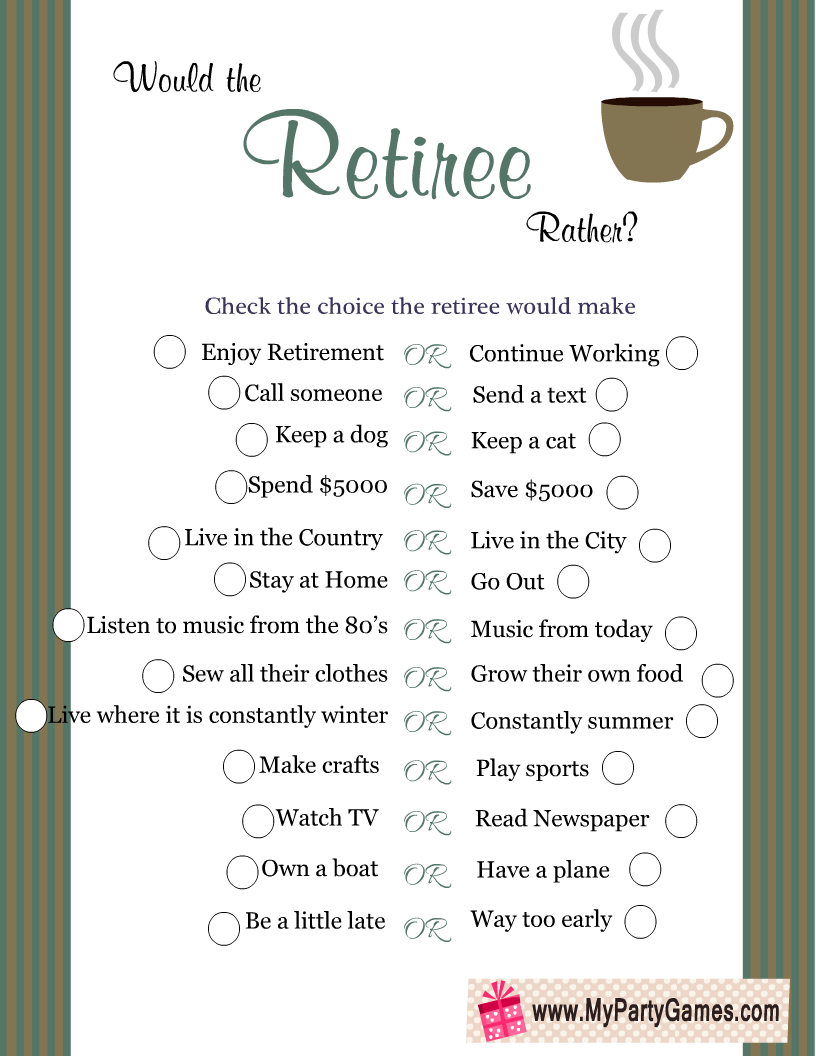 This is the first design for this fun retirement party game. This game card has a simple striped border in dark taupe and green colors. Just click or tap on this thumbnail image and save the larger printable sheet.
Would the Retiree Rather? Free Printable Game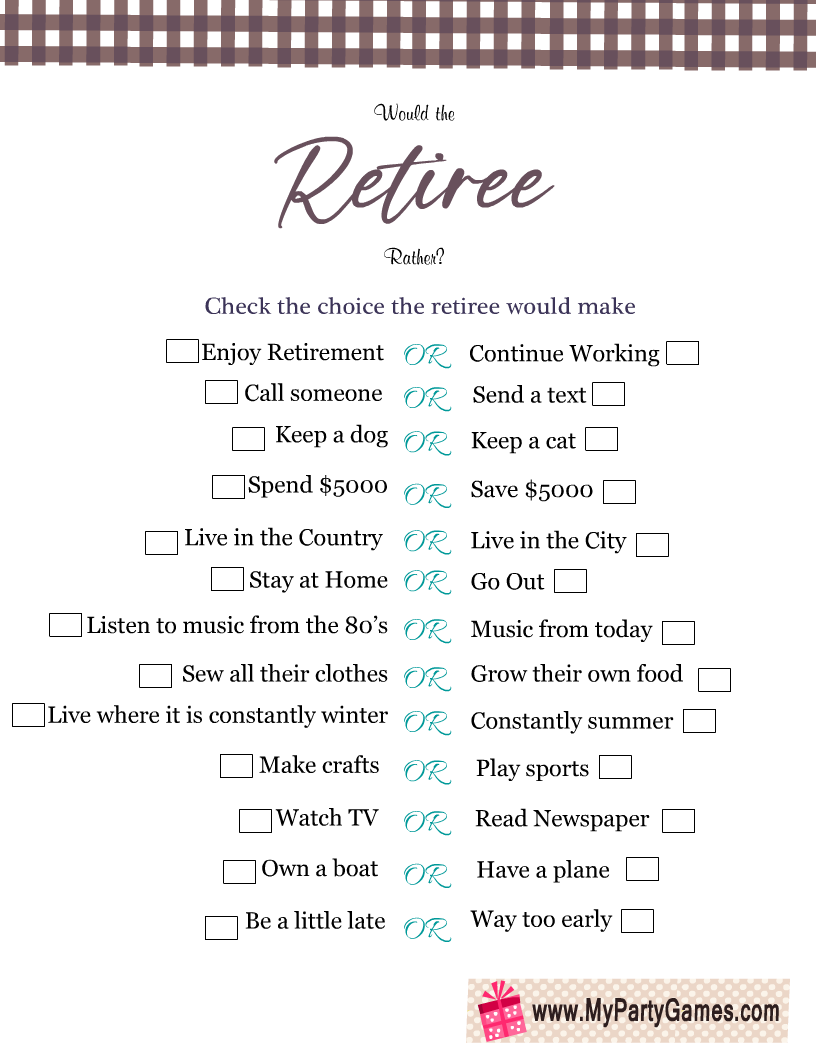 This is the second design for this fun retirement game. It has a gingham design at the top. This fun game sheet is also perfect for a retirement party and you can print the game sheet by using a color printer at your home or office if you are having an office party.