Trivia quizzes are fun and these games are the heart of any party. The retirement party revolves around the retiree but do your guests have any trivia knowledge about retirement in general and the facts about it? Well, you can test that with the help of this trivia quiz.
Today I am sharing a Free Printable Retirement Trivia Quiz with its Answer Key. I have made the trivia quiz sheets in two different designs so you can pick and print the one that you like more. This quiz game is not an easy one so only play it if you think that the party attendees are up for this challenge.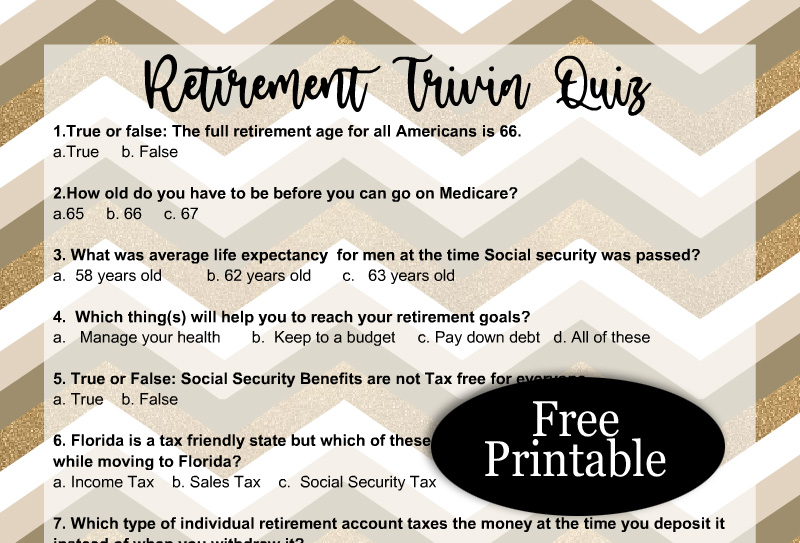 How to Play
Print and distribute the retirement trivia quiz sheets among the players. Ask the players to select the correct statement from the options that are given below each question. When all the players have finished writing, collect the sheets and check their answers with the help of the answer key that I am sharing at the end of this page.
The player with the most correct answers wins.
Free Printable Retirement Trivia Quiz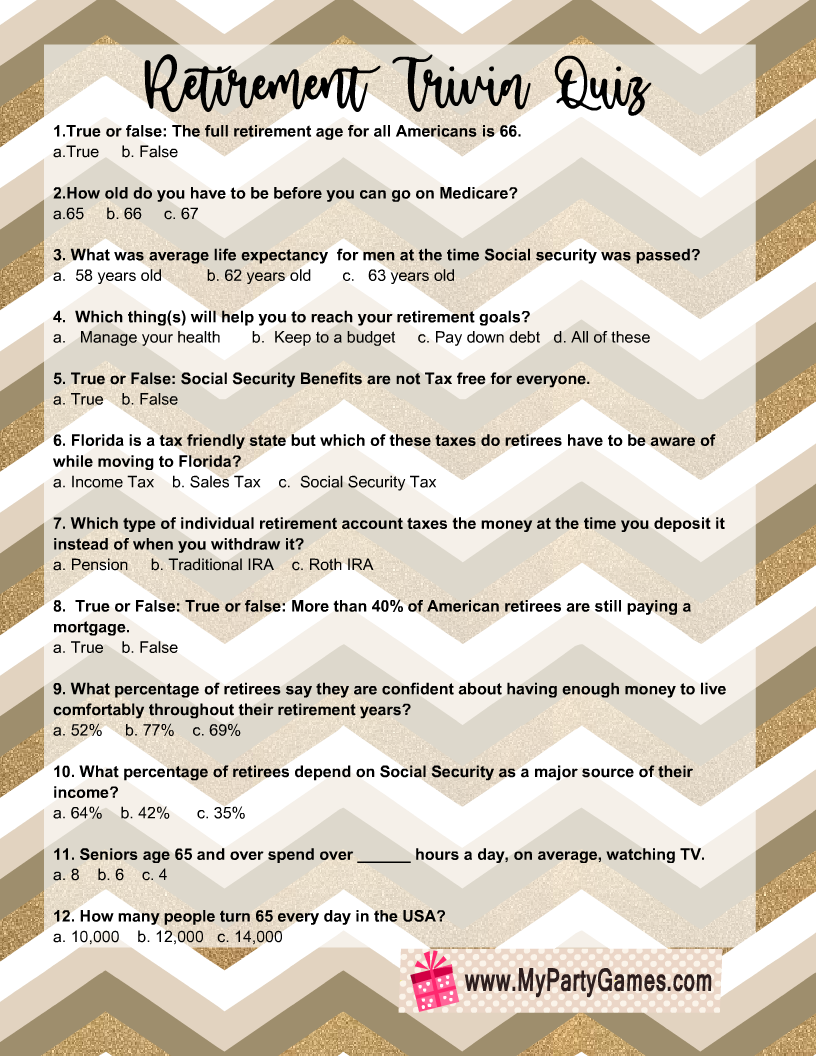 This is the first design for this retirement trivia quiz. This game sheet has a chevron pattern in the background and 12 retirement trivia questions are written on it. Just click or tap on this image and the bigger high-resolution printable sheet will open up.
Retirement Trivia Quiz Printable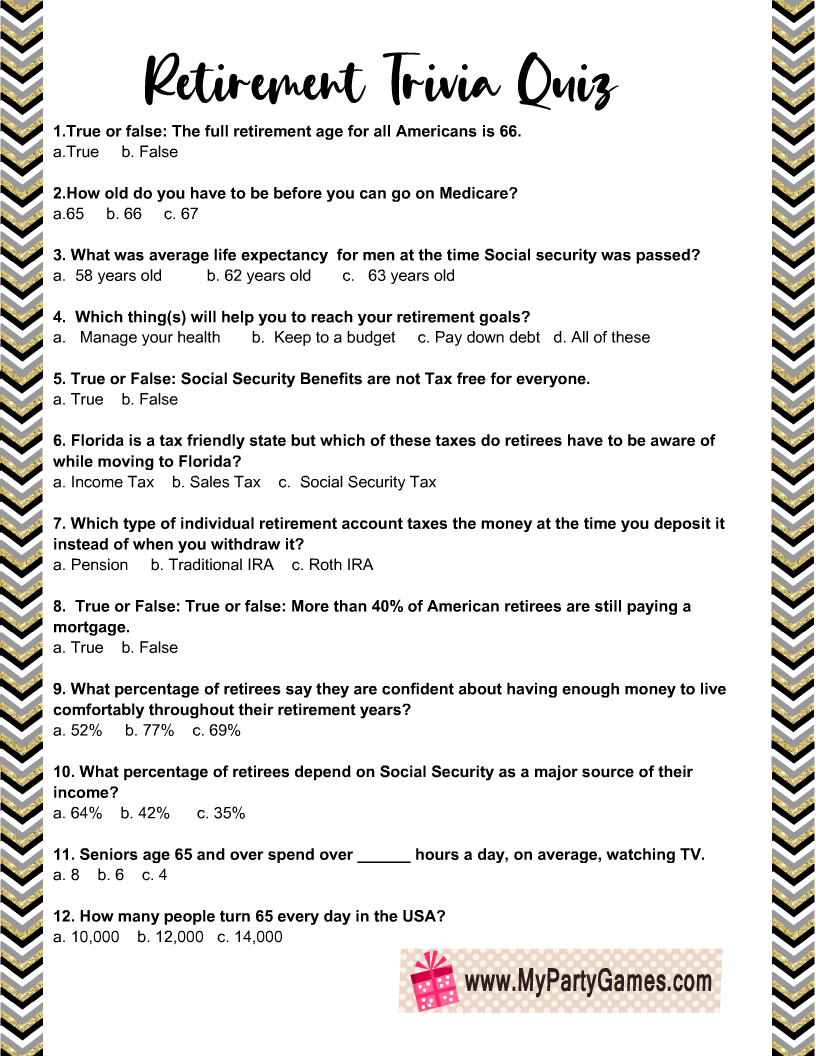 This is another design for the same trivia quiz. This quiz sheet has a striped border and it is in plain white color. If you like this game design better then print the game in this design.
Retirement Trivia Quiz Answer Key