The whole point of having a retirement party is to celebrate the retiree and wish them the best of luck for their future.
On this page, I am sharing Free Printable Retirement Wishes Game Cards in three different designs. You can print these cards on a heavy card stock sheet so the retiree can keep these wishes as a keepsake gift. This is a game and at the same time a way to create fond memories and fun-filled messages for the retiree.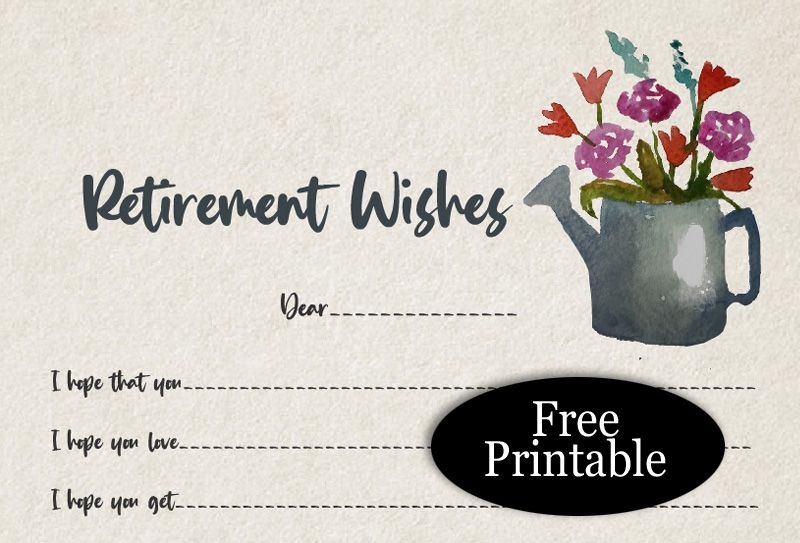 How to Play
Print and distribute the retirement wishes cards among your coworkers. Ask them to write their heartfelt wishes for the retiree in the spaces that are given on the card. In the end, the guest of honor chooses the best wishes and the winner.
Free Printable Retirement Wishes Game Card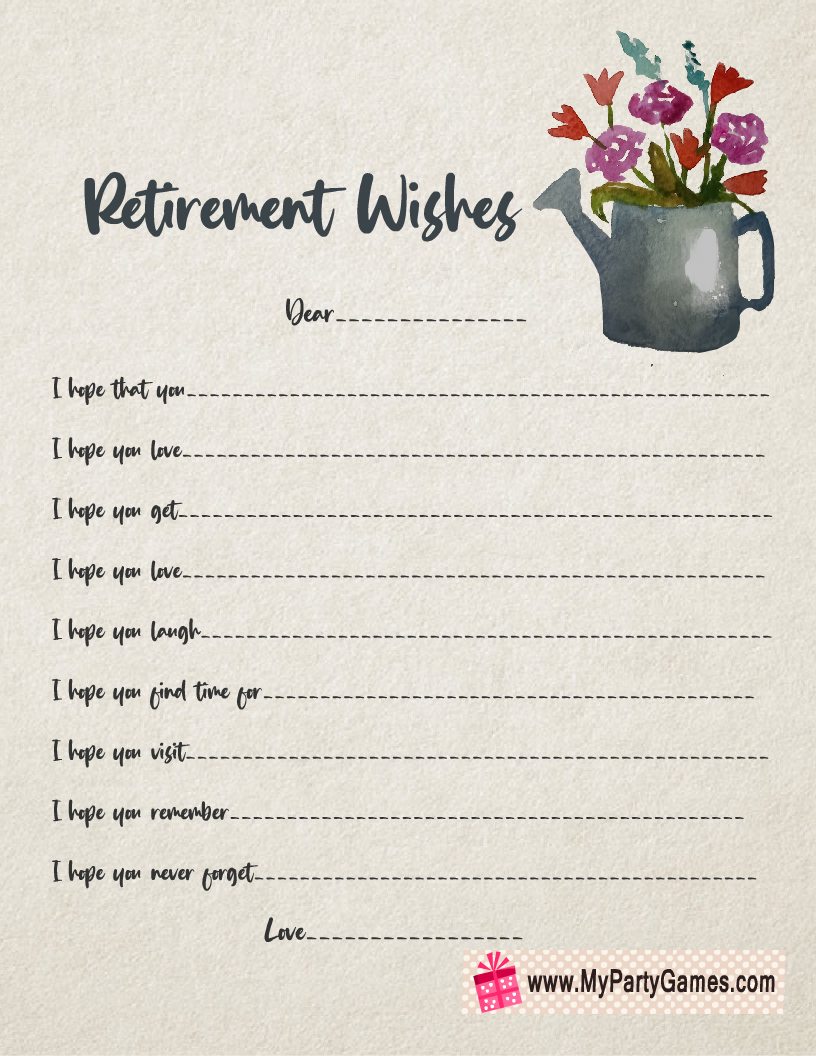 This is the first printable design for this fun wishing retirement game. This game card has a vintage paper background and some watercolor flowers making this game card extra adorable and cute.
Printable Retirement Wishes Game Card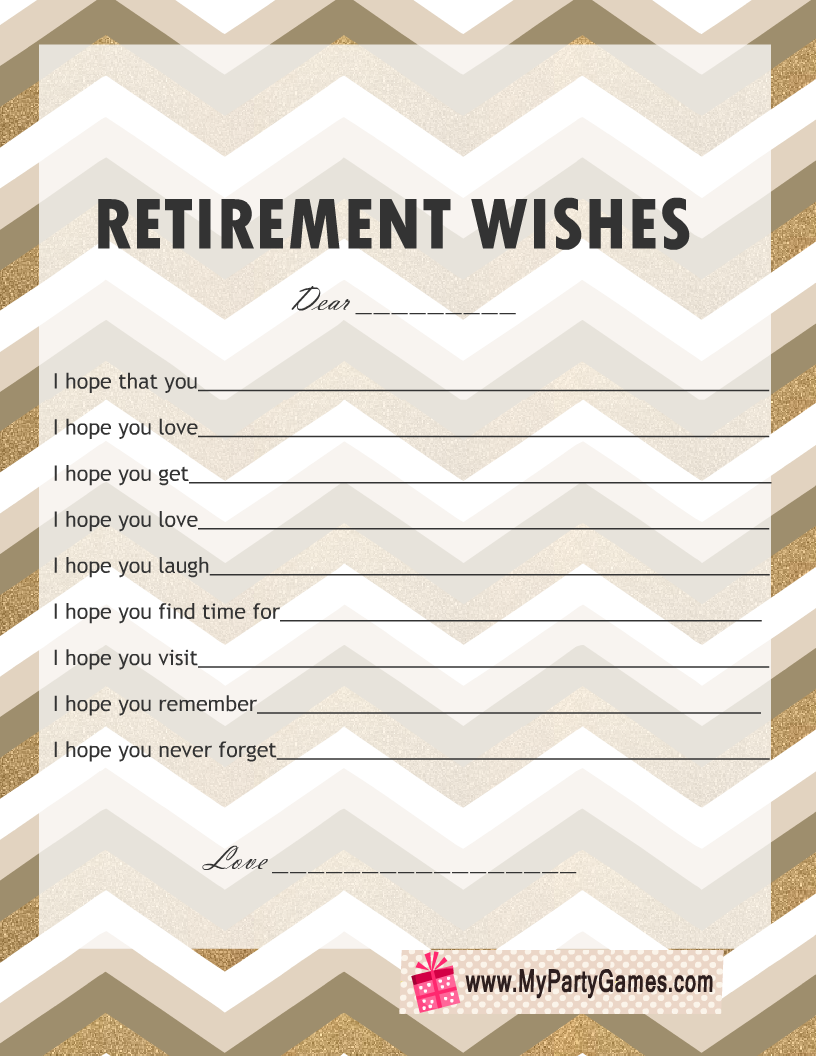 This is the second design for this retirement wishes game card and this is decorated with a cream, white, taupe, and gold chevron pattern. This is a very elegant and decent design and any retiree would love to keep these wishing cards with them for a long time.
Retirement Wishes Game Card Free Printable