Today I am sharing Free Printable Super Bowl Word Search Puzzle with Answer Key. This is a fun puzzle game in which the players will have to find all Super Bowl and Football related words in the puzzle. I have made the puzzle sheets in two different designs, so you can print the one that you like more.
I am also sharing an answer key to this puzzle at the end of this page.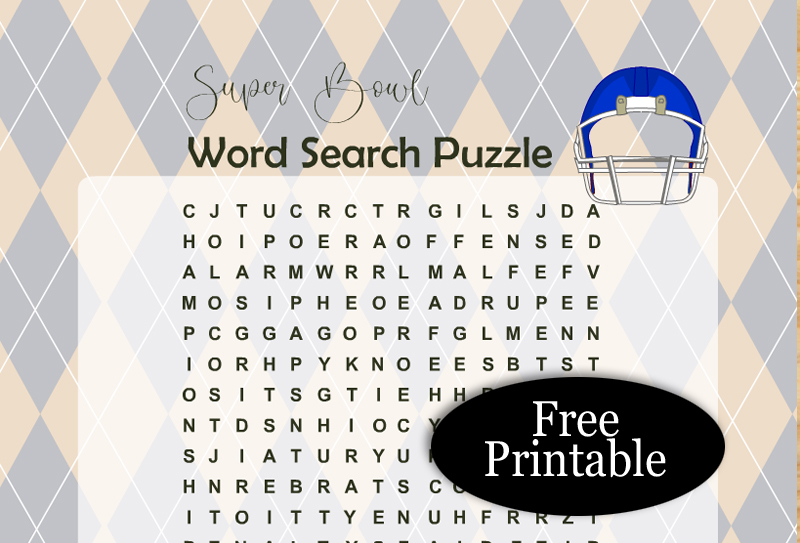 How to Play
Print and distribute the puzzle sheets among the players. Ask the players to find all the Super Bowl-related words. They can find the words either horizontally or diagonally. The person who finds all the words first wins. You can also play this game as a solo player and try to find the words as soon as you can.
Free Printable Super Bowl Word Search Puzzle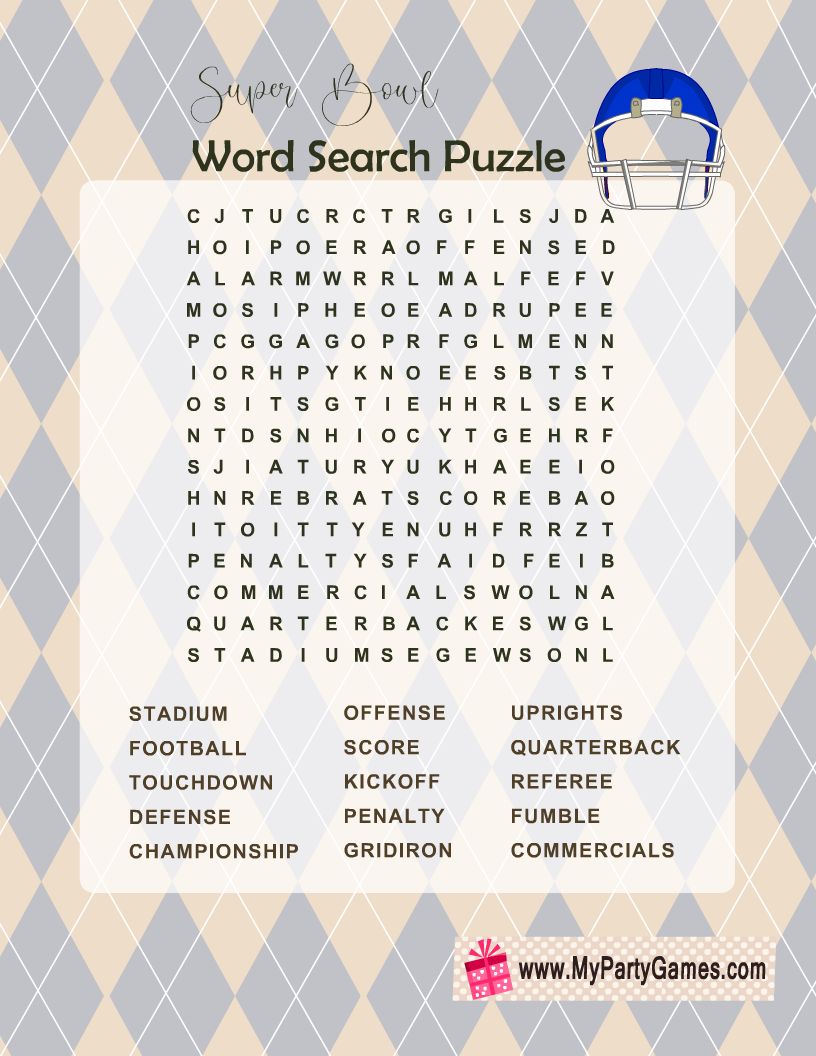 Here is the first printable sheet for this game. There are 15 Super bowl and football-related words that players have to find. Just click or tap on this thumbnail as per your device and save the bigger printable sheet.
Super Bowl Word Search Puzzle Printable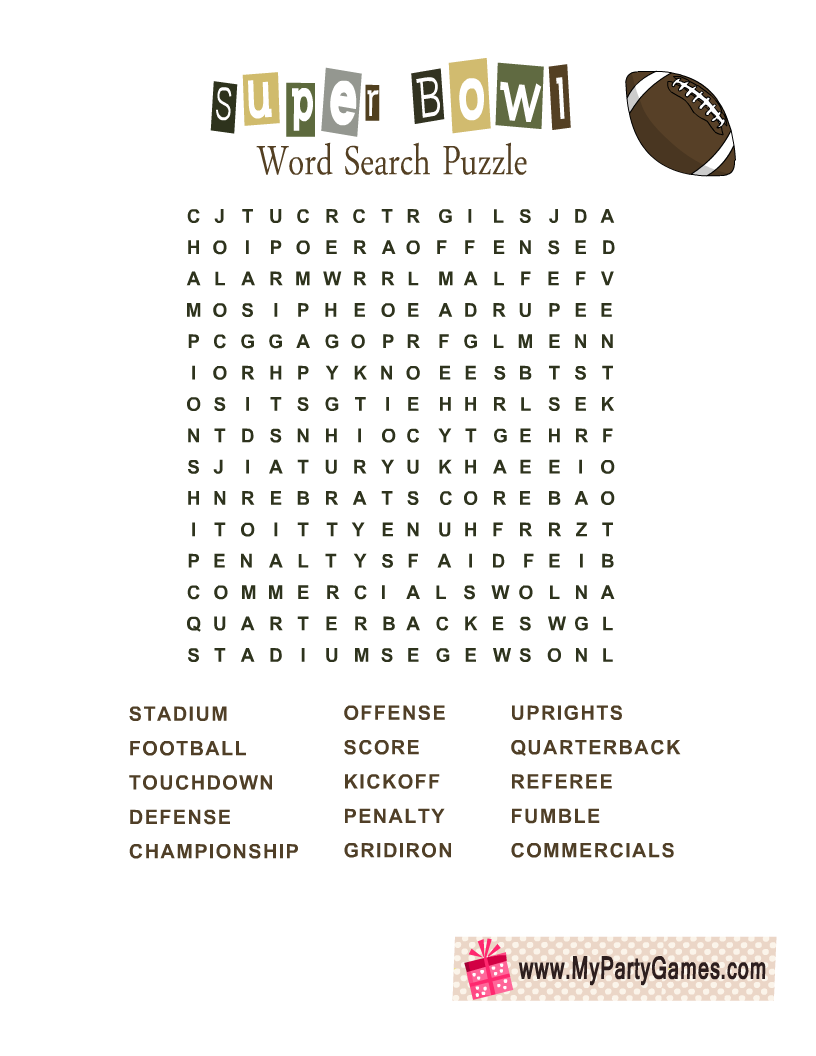 This is the second free printable sheet for this word search puzzle. The puzzle is the same but the design of the game sheet is different.
Free Printable Super Bowl Word Search Puzzle Answer Key